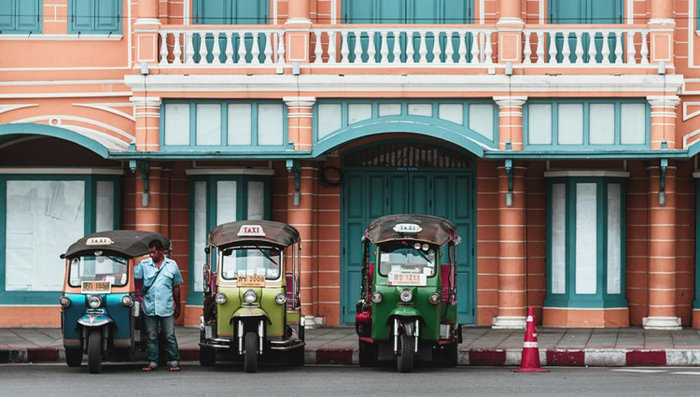 #bangkokcityvibes | @pariwat.p
Traditional Thai
Bringing together old and new, traditional and modern, chaos and serenity, Bangkok is a city of contrasts. Navigating these paradoxes can be confusing, but it's in the in-between that you'll find the true Bangkok spirit. Start with some traditional Thai experiences. Hop in a canopied wooden boat and cruise the Chao Phraya River. Yes, some of these ferries are touristy, but you'll get to see some of the most famous sites without having to brave the foot traffic. Then head to the Museum of Siam for a look at what it means to be Thai. It's your opportunity to get hands-on with this rich culture. When you're ready for a break from the city, find your way to a Thai massage parlor. There's no better way to unwind than by taking advantage of Thailand's incredible signature massage services at stellar prices.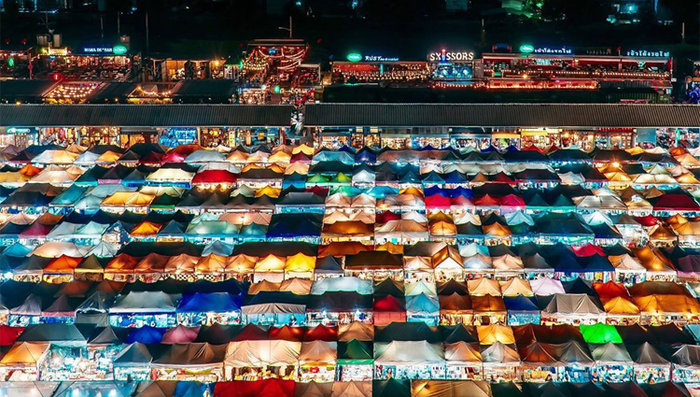 Train night Market Ratchada - Talatrodfai | @aleporte
Let's Go to Market
Bangkok's many markets are major tourist draws, and you'll find plenty of people sharing advice on which markets to avoid. But take their tips in stride and make the decision for yourself. Yes, the more popular markets can get crowded, but they're still worth the trip if you go with that expectation set. Explore the overwhelming amount of souvenirs and handmade crafts at the Chatuchak Weekend Market, the largest weekend market in the world. Pick up fresh ingredients at Khlong Toei Market and flowers at Pak Klong Talad. When the sun goes down, sample fresh food under the colorful tents of the Ratchada Train Market. If you're up for a drive (and don't mind mingling with other tourists), check out one of Bangkok's floating markets.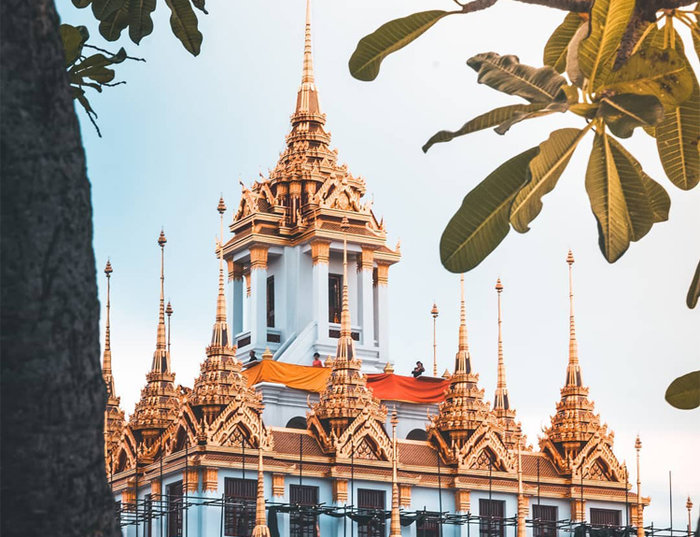 Wat Ratchanatdaram | @phumthiti
Monumental Moments
Bangkok's many temples include sprawling, ornate complexes and quiet, hidden oases. Start at Wat Pho, one of the country's largest Buddhist temples, which features a giant reclining Buddha that measures 46 meters long. Next, explore Wat Arun, the stunning Temple of Dawn set along the Chao Phraya River, and Wat Prayoon, a bell-shaped pagoda. There are plenty of other popular wats we could name, but some of the best spiritual spots can be found by wandering back alleys and following the incense.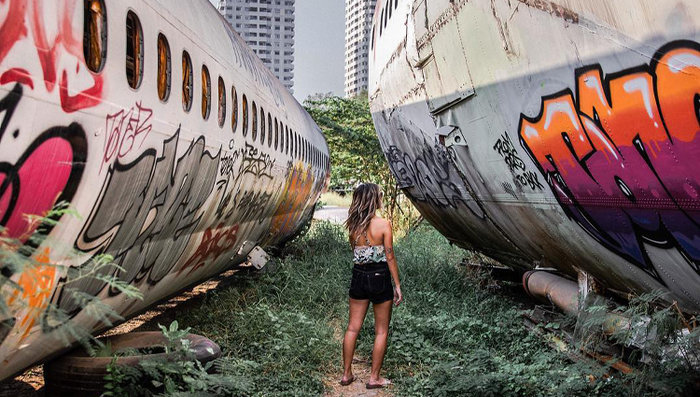 #visitbangkok | @connie_yang
Looking Forward
You'll have difficulty escaping the crowds in Bangkok. The massive city holds few quiet corners. But if you want to explore some lesser-known destinations, you can still feel like you're exploring off the beaten path. Stroll the Soi Nana shophouses in Chinatown, getting off the main thoroughfare to discover low-key bars and galleries. Then take a breath in Lumpini Park, a sprawling green space that will give you a break from the urban hustle and bustle. Find your way to the Thailand Creative and Design Center, where burgeoning creatives congregate in the former Grand Post Office Building. Shop around Papaya, a sprawling indoor antiques and furniture market. For a little extra fun, go out of your way to reach the Airplane Graveyard or get your thrills in at Siam Park City, an amusement park with lots of roller coasters and family fun.
@preethulina
"The local people of Bangkok and Thailand in general are pretty wonderful. It's called the Land of Smiles for a reason. People are friendly, respectful, and go out of their way to help you and serve you whenever they can. The customary greeting I've encountered is for locals to press their hands together at their chest with a slight bow saying hello, welcome, or thank you."