Though it's great to travel with friends, family members, and loved ones, there's a romance associated with going it alone. Your itineraries are suited to you and your needs only. You can go full throttle or take things at a leisurely pace and choose to make new acquaintances or not. Whether you are a seasoned pro or this is your debut lone adventure, here are the best cities in the U.S. for solo travelers.
Asheville, North Carolina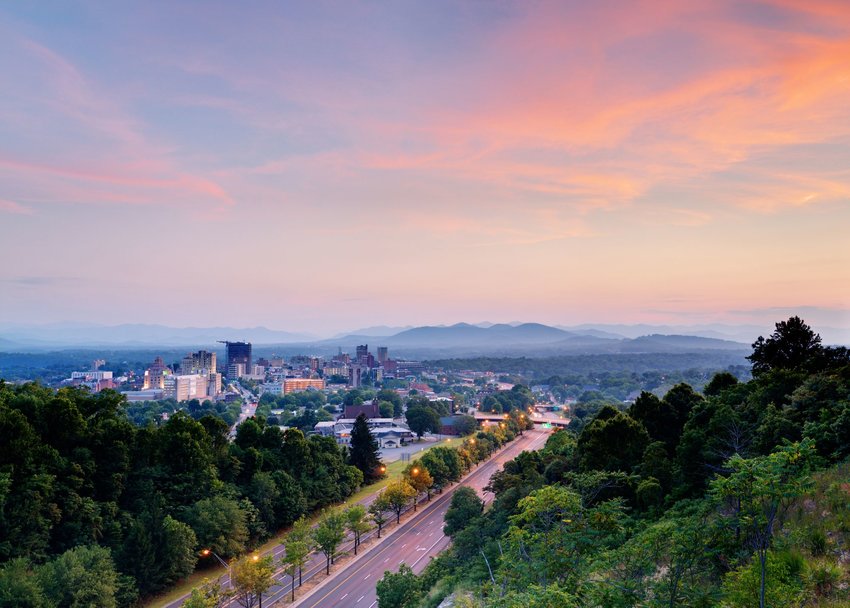 A flourishing arts scene and lovable bohemian charm make this city at the edge of the Blue Ridge Mountains perfect for visiting alone. Spend your days browsing the boutiques, galleries, and jewelers of the River Arts District and Downtown Asheville, where street side buskers entertain passersby. You'll always find someone to chat with at the craft breweries in South Slope and can head into the Blue Ridge Mountains to hike to waterfalls alongside likeminded nature lovers.
Austin, Texas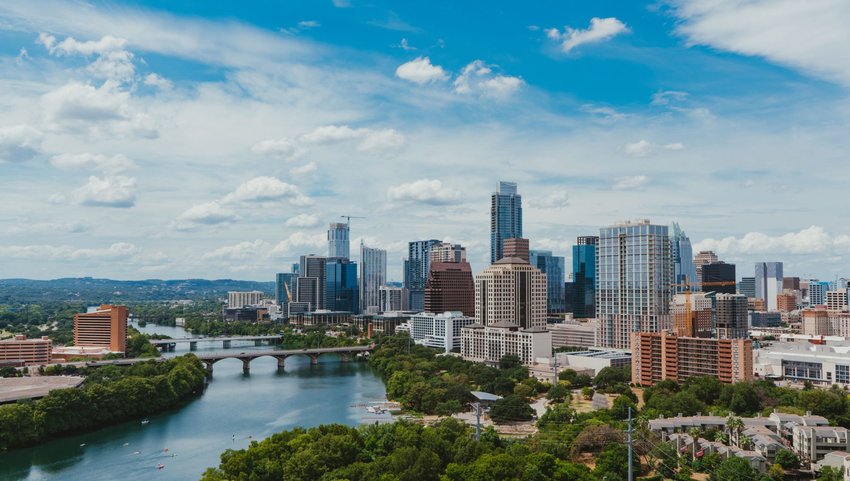 There's few easier ways to strike a chord with a stranger than a mutual love of music. Make your way to the many live music venues in Austin and try your best not to make friends while tapping your feet to honky-tonk at The Little Longhorn Saloon and belting out a Johnny Cash classic at Ego's karaoke bar. Get your culture fix at the Austin Nature and Science Center and the Museum of the Weird. Then get back to socializing at the hip bars and food trucks of East Austin and eclectic eateries on South Congress Avenue.
Carmel-by-the-Sea, California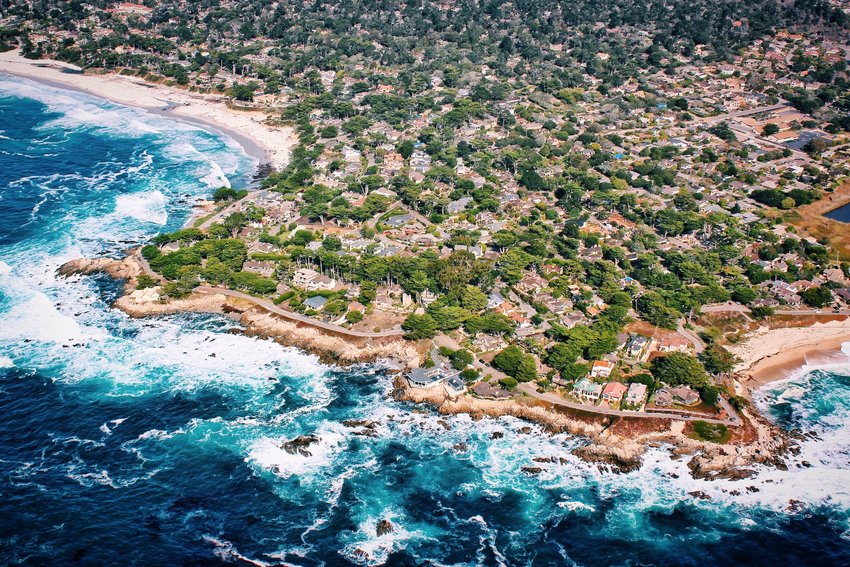 If your plan is to slow things down by getting away from the grind, then Carmel-by-the-Sea is for you. The soft golden sands of Carmel Beach are impossibly instagrammable and invite you to take long walks and dip your toes into the Pacific. Meanwhile downtown, cute cafés and independent shops line Ocean Avenue and its intersecting streets. Art lovers will rejoice over 100 galleries showcasing local and international art. Plan a day amid beautiful nature and traverse the woodland and riverside trails of Garland Ranch Regional Park.
Islamorada, Florida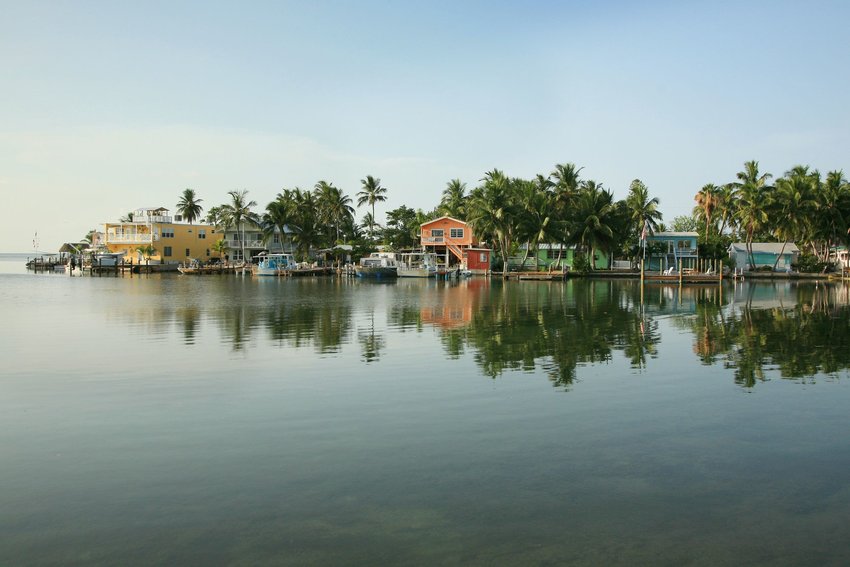 Spread over six of the Florida Keys, Islamorada combines coastal vibes with village lifestyles. Try kitesurfing at Anne's Beach, enjoy encounters with dolphins at the Theater of the Sea, and join a ranger tour around the tropical forests of Lignumvitae Key Botanical State Park. Treat yourself to a luxurious stay at one of the cottages of Moorings Village. You can take your pick of abundant seafront watering holes, where locals are more than happy to share memories of yesteryear.
Las Vegas, Nevada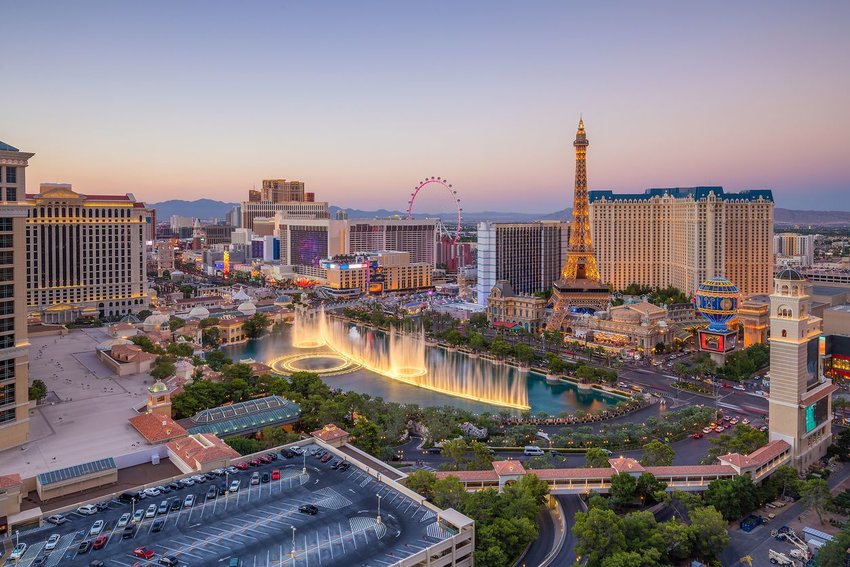 With eye-catching neon lights and overstimulating scenery everywhere you look, you don't need friends to get the most out of Las Vegas. Jump into the heart of the action on The Strip and let your feet guide you to whatever grabs your attention. Maybe it's the varied retail options at the Downtown Container Park, the old-Vegas vibe of Fremont Street, or the adrenaline-inducing SlotZilla Zip Line.
Marfa, Texas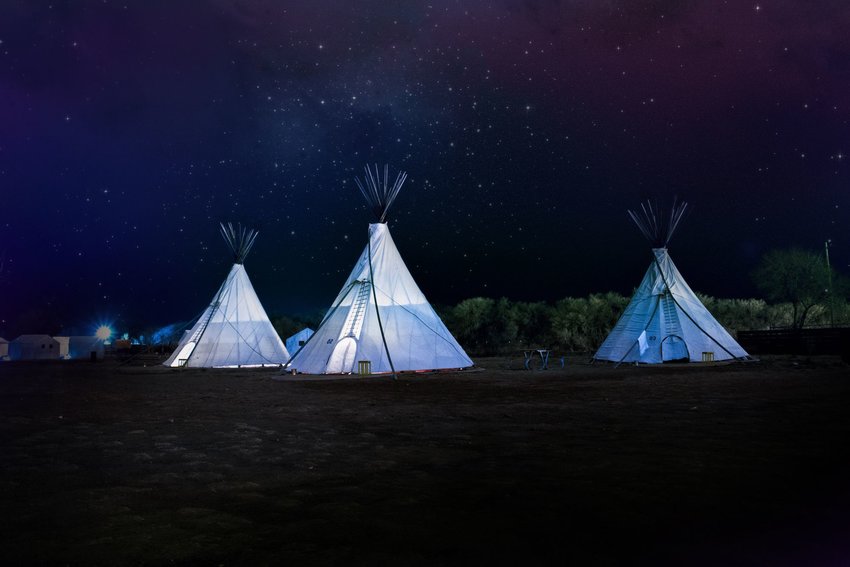 Artists fled to this quiet Texan desert city in the 1970s and today there's far more to see than the Prada store made iconic by Beyoncé's Instagram account. Minimalist masterpieces by Donald Judd are on display at the Chinati Foundation and that's just one of a host of wonderful galleries. Budding artisans can play at designing their own jewelry at Moonlight Gemstones. You'll want to follow the crowds to the teepees, vintage trailers, and yurts of El Cosmico caravan park for a good night's rest.
New Orleans, Louisiana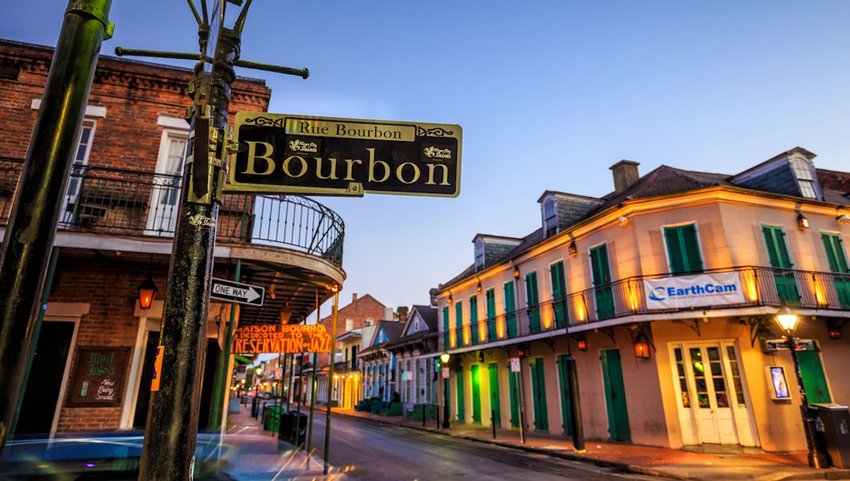 Everyone is in a good mood in the Big Easy, so meeting people is never an issue. Find out at the bars of Bourbon Street and Frenchman Street, which are always alive with the sounds of Dixieland and jazz. Enjoy walking the shores of Lake Pontchartrain and finding a secluded corner to rest at in City Park or order a slice of cake at The Station coffeeshop and catch up on some reading. Of course, there's more round-the-clock fun during Mardi Gras and other annual festivals.
New York City, New York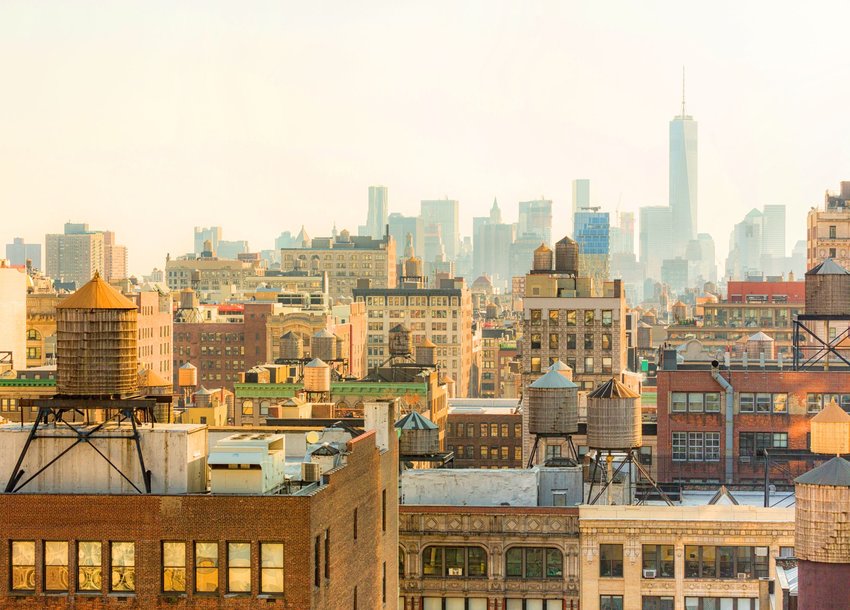 Yes, it's packed with tourists and giddy honeymooners, but New York is just as much a welcoming destination for solo travelers as it is for the rest. Plan your days according to the neighborhoods that you intend to visit. In Manhattan, you'll find world-famous shopping avenues, iconic landmarks, and Broadway theaters that lure you with star-studded musicals. Or perhaps you prefer the international eateries, galleries, and vintage stores of Brooklyn. Getting out of the city is also easy, with several accessible day trips that make for a nice break from the hustle and bustle of the big city.
Portland, Oregon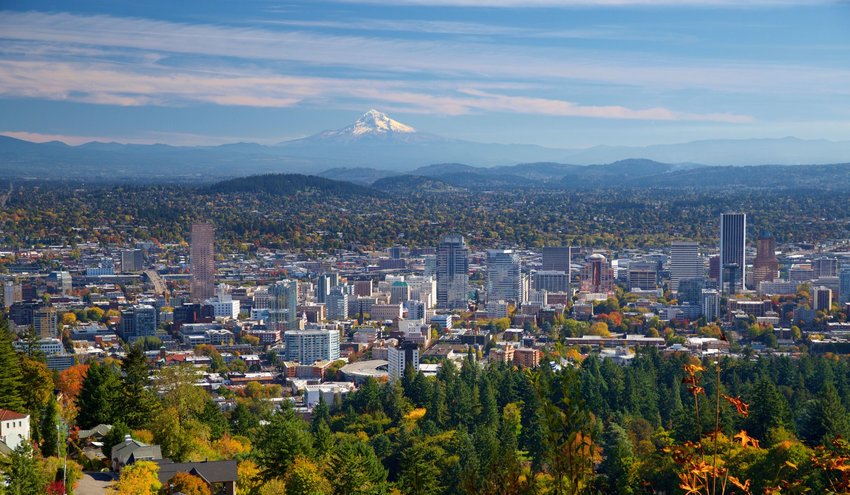 If beer, books, and coffee are your thing then the hipster capital of the Pacific Northwest is the place to be. Bookworms will love getting lost in thousands of tomes at Powell's City of Books and other charming secondhand bookstores. Grab a cup of your favorite brew or a pint of craft ale at bars set in the old warehouses of the Pearl District. Casual dining and soul food are king at food truck parks such as Cartopia and Hawthorne Asylum. Be a proper Portland hipster by getting around via almost 400 miles of bikeways.
Portsmouth, New Hampshire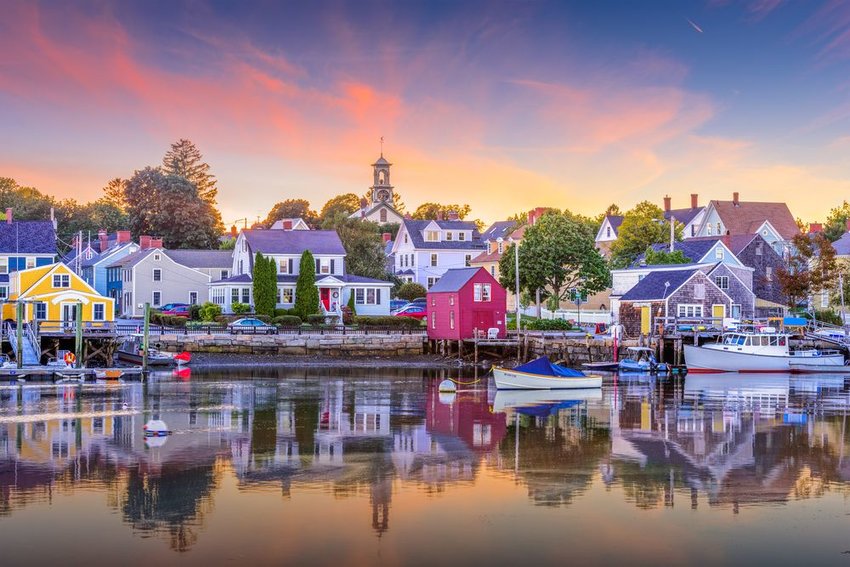 Waterfront Portsmouth is picturesque, walkable, and home to one of the largest ratios of restaurants per capita. Journey back to the city's 17th-century roots at the open-air Strawberry Banke Museum or come in winter for ice-skating fun on the Puddle Duck Pond. Oysters feature high on the menu and you'll find dozens of bars serving them fresh alongside other mouthwatering seafood dishes. The Franklin is among the best. With Sagamore Creek Highlands on the doorstep, the tranquility of nature is never far away.