For ages, people across all religions and belief systems have erected structures to pay homage to a higher power. Throughout America, you will find an impressive display of gorgeous cathedrals, celebrated synagogues, magnificent mosques, and other sacred sites that have both spiritual and historic significance. These spectacular places of worship will inspire you and leave you with a sense of peace and serenity. Here are 10 sacred sites in America worth seeing.
Washington National Cathedral, Washington, D.C.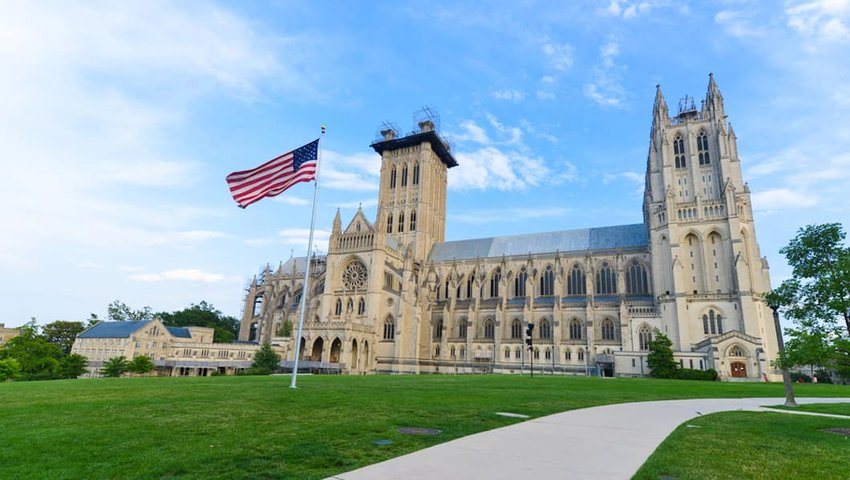 Head to Washington, D.C., to see the sixth-largest cathedral in the world. This neo-Gothic cathedral attracts visitors from around the world. With 112 gargoyles and 215 gorgeous stained glass windows adorning the Cathedral Church of Saint Peter and Saint Paul, this church is a sight to behold. Taller than the Washington Monument, the cathedral stands an impressive 676 feet tall. President Woodrow Wilson and Helen Keller are among the more than 200 souls interred here.
BAPS Shri Swaminarayan Mandir, Bartlett, Illinois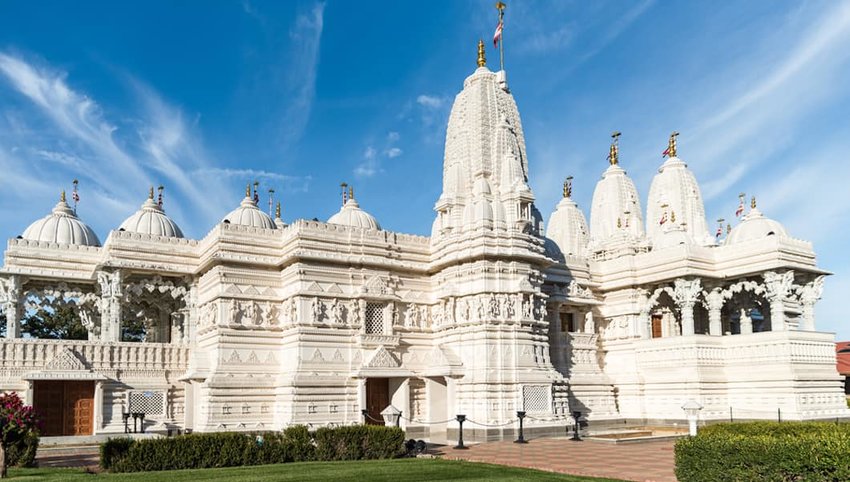 Opened in 2004, the BAPS Shree Swaminarayan Mandir in Bartlett is the largest traditional Hindu temple in America. It was constructed according to Shilpa-Shastras, ancient Hindu architectural design texts that have been an essential part of Indian architecture and engineering for thousands of years. The finished pieces were brought to northern Illinois from India after they were carved from Turkish limestone and Italian marble. The temple was then built by 1,700 volunteers. Walk through the pictorial presentation "Understanding Hinduism," an enlightening and inspiring exhibition on the Hindu faith.
The Salt Lake Temple, Salt Lake City, Utah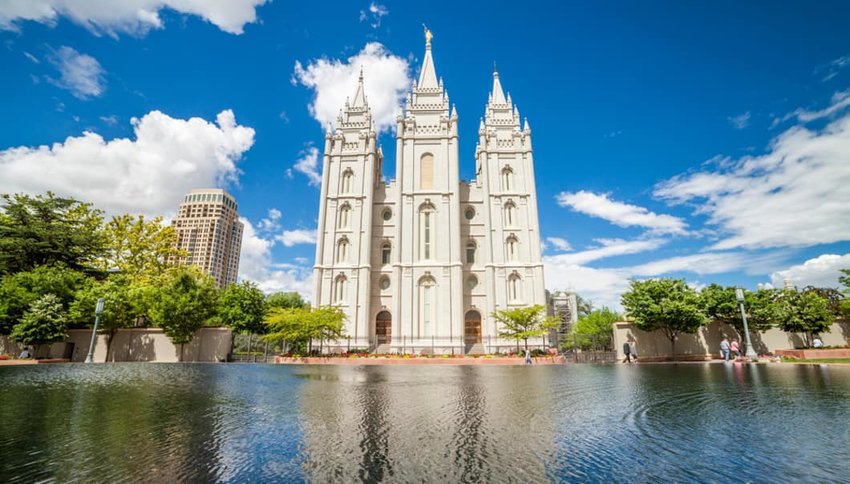 The impressive majesty of the Church of Jesus Christ of Latter-Day Saints (LDS) Temple is definitely worth a trip to Salt Lake City to see. It was dedicated in 1893 and took 40 years to complete. It's only the fourth temple built since the Mormon exodus from Illinois in 1846. The temple was constructed with large blocks of quartz rock that had to be dragged by wagon 20 miles to the construction site from Little Cottonwood Canyon.
Temple Emanu-El, New York, New York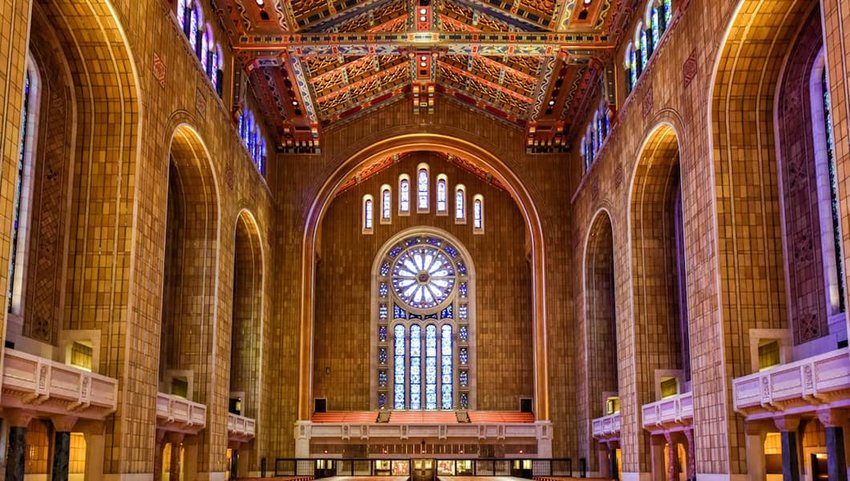 On the corner of 5th Avenue and 65th Street, stands Temple Emanu-El, New York City's landmark synagogue. With room for 2,500 worshippers, this storied synagogue is one of the largest Jewish temples in the world. The sanctuary is a brilliant display of gilded ceilings, colorful mosaics and dozens of stained-glass windows. The temple and its worshippers are part of a caring community whose members are devoted to lifelong learning, spiritual growth, and social justice.
The Islamic Center, Washington, D.C.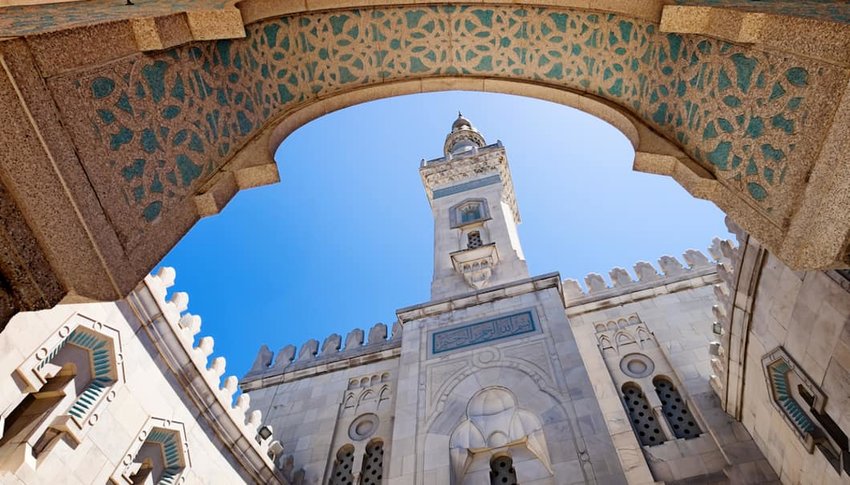 This mosque opened in 1957 and is one of the oldest in America. Step inside and stand in awe of the opulent interior. The mosque was built by an Italian designer using principals reminiscent of the great Ottoman architect Sinan.
Bighorn Medicine Wheel, Bighorn National Forest, Wyoming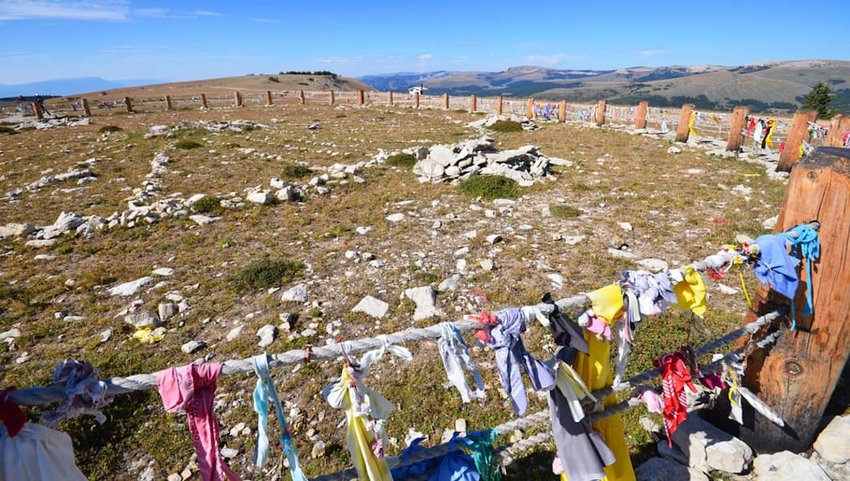 Nearly two miles up in the Bighorn mountains of Wyoming, the Bighorn Medicine Wheel is a sacred place that stands as a powerful remnant of the great people that once called this area home. The medicine wheel is captivating with its 28 spokes (the number of days in the lunar calendar) pointing to the rising and setting places of distant stars. The few remaining medicine wheels in the U.S. are not actually used in medicine but rather were built to honor the gods, seek divine wisdom, and guide Native Americans in all parts of their lives.
Gurdwara Sahib of San Jose, San Jose, California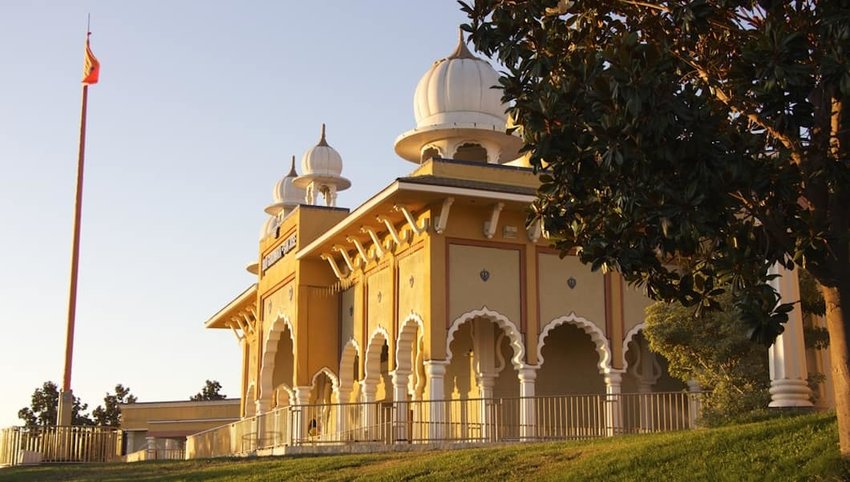 San Jose, California, is home to the largest Sikh temple in America. Gurdwara Sahib opened in 1984 and is a peaceful and serene place of worship. The hall has room for 1,000 worshippers who come each Sunday for Diawan, the main service at the Gurdwara. There is a beautiful park on the grounds and Langar (food served in the dining hall) is available every day. All religious faiths are welcome to come and admire this amazing place of worship and spend some time learning about Sikh culture and tradition.
Chapel in the Hills, Rapid City, South Dakota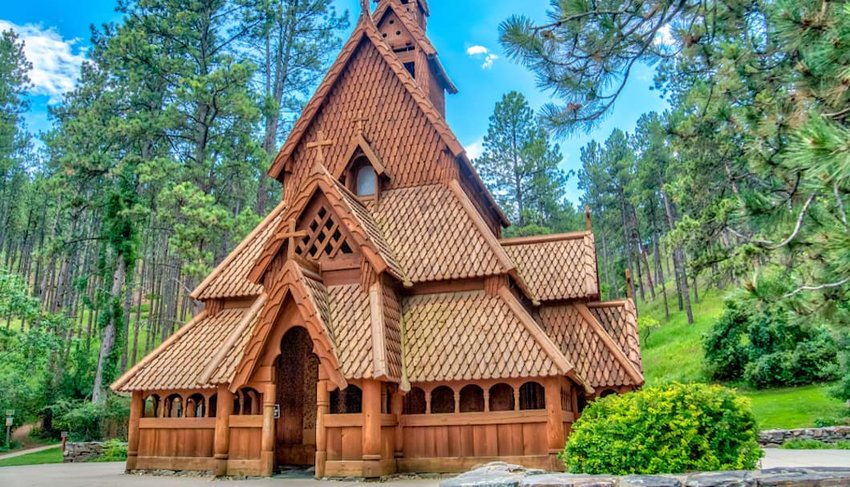 Stave churches are a style of medieval wood churches that once were common across northwestern Europe. The Chapel in the Hills in Rapid City, South Dakota, is an exact replica of one such church, the Borgund stave church in Norway, and features stunning wood carvings created from the original blueprints from its Norwegian counterpart. The church, which was built in 1969, serves as a house of worship for the Evangelical Lutheran Church in America, serving both visitors and locals alike.
Ebenezer Baptist Church, Atlanta, Georgia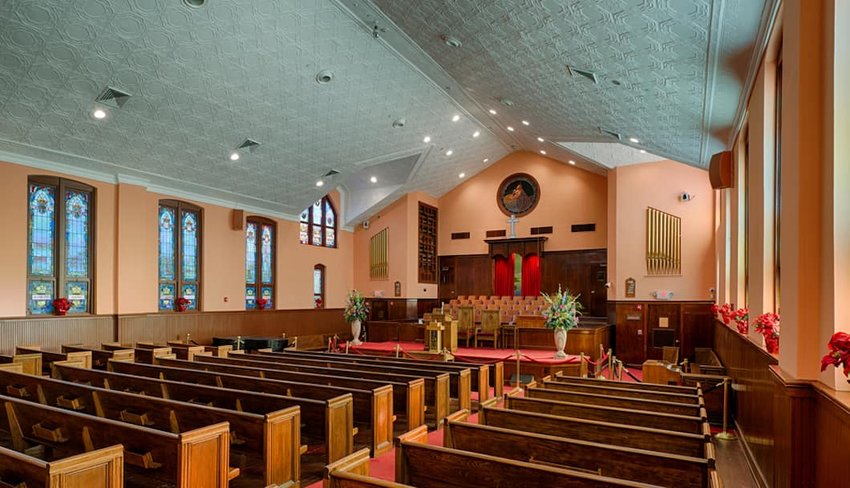 A trip to Atlanta has to include a visit to the Ebenezer Baptist Church, viewed by countless people as the mother church of the Civil Rights movement. It is an important and historic church because of its ties with Dr. Martin Luther King Jr. Dr. King delivered his first sermon at Ebenezer and was co-pastor of the church with his father from 1960 until his assassination in 1968. Dr. King's funeral was held at the church.
Unity Temple, Oak Park, Illinois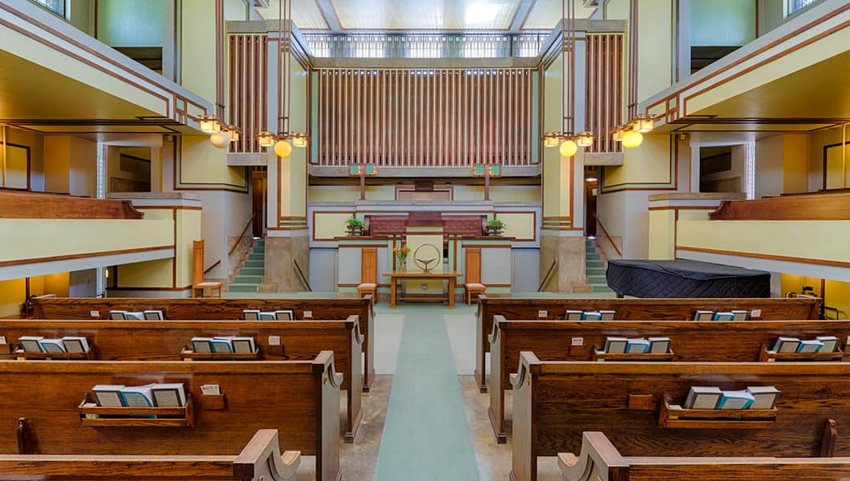 The Unity Temple in Oak Park was designed by renowned American architect Frank Lloyd Wright. This temple was built by Wright after the Unitarian Church he belonged to burned to the ground in 1905. The Unity Temple opened in 1908 and defies the logic and design used in traditional churches. Designed in geometric shapes with towering domes and gold-leafed chapels, it reflects the ideals of the works of the famed architect. It's modern and unconventional but still evokes a spiritual feeling. This National Historic Landmark attracts people from all over the world who come to witness the unique spirit of Frank Lloyd Wright.