Are you looking to break away from the crowds this summer?
Over 300 million people visited a U.S. National Park in 2018 – a number that is steadily climbing year over year. Naturally, parks at the top of the visitation list, like the Grand Canyon, Yellowstone, and the Great Smoky Mountains, draw the most visitors.
But while the country's most popular parks are definitely worth a visit, they're not always ideal if you're looking to escape civilization. Fortunately, there are still a handful of under-the-radar national parks to explore.
North Cascades National Park, Washington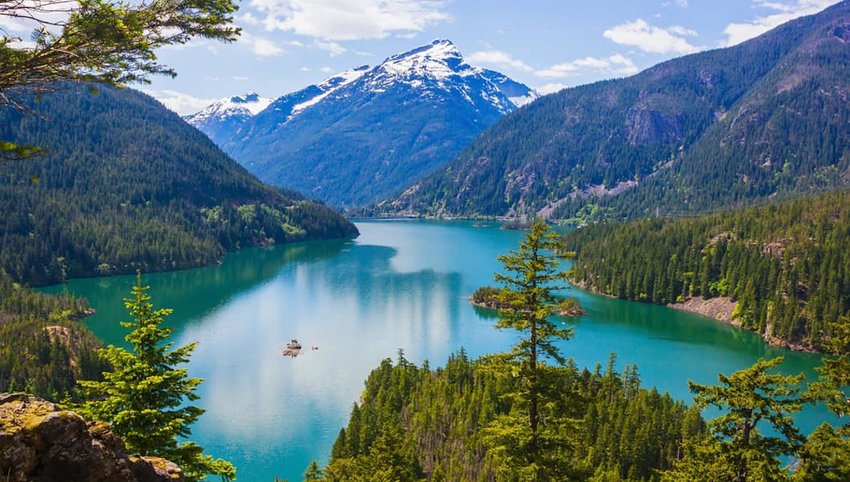 Snow-capped alpine summits, crystalline lakes, pristine valleys, and cascading waterfalls – what's not to love? Despite being a mecca for outdoor adventure, it might surprise you to learn that Mount Rainier's southerly neighbor, North Cascades, doesn't receive nearly the visitation of other Washington parks.
What gives? Well, low visitation is mostly attributed to the park's unofficial reputation as being catered to extreme alpine climbers and experienced backcountry hikers. But in truth this rugged, dramatic landscape can be appreciated by anyone and everyone.
In fact, if you're looking for jaw-dropping views, you don't have to go far. You can head out on one of the park's most iconic footpaths, like the Cascade Pass Trail and Maple Pass Loop, to soak in sweeping views of the valley, iconic Cascade summits, and several incredible glaciers. Or, kick back and watch the sun sparkle over the glassy green waters of Diablo Lake. Sure, North Cascades requires a little extra work to enjoy, but it's definitely worth the effort.
Pinnacles National Park, California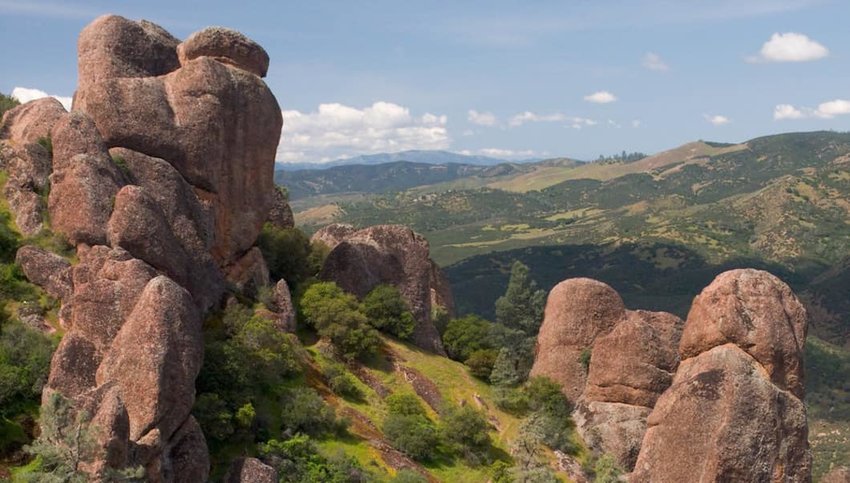 Around 23 million years ago, the San Andreas Fault tore apart an 8,000-foot volcano and sent the jagged, red rock remnants on a 200-mile joyride. Today, the eroded fragments of the Neenatch Volcano form the otherworldly landscape of Pinnacles National Park.
Arguably California's best-kept secret, Pinnacles received national park designation less than a decade ago. But this rugged outdoor playground has served as an adventure-seeker's oasis for over a century. So, if investigating ancient caves, climbing million-year-old rocks or exploring spectacular spires is your thing, Pinnacles is the place for you.
The park is separated into two sections – the East side and the West side. Although there are no roads connecting the two sides, over 30 miles of designated footpaths lead visitors through the heart of the park. When planning your trip, you won't want to miss the infamous Bear Gulch Cave or a climb to the top of North Chalone Peak, the tallest peak in the park.
As an added bonus, you won't have to worry too much about bumping elbows with other visitors — Pinnacles receives less than 10% of the visitation of other iconic golden state parks.
Great Basin National Park, Nevada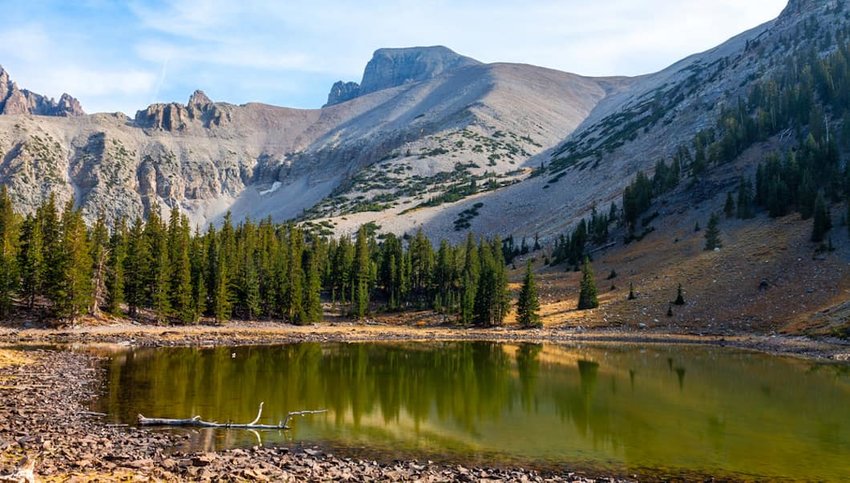 Glaciers in Nevada? Outdoor enthusiasts in search of epic, alpine terrain and glacial-carved valleys don't generally look to Nevada to get their high-altitude fix. But believe it or not, there's more to Nevada than just sagebrush and vast spans of desert.
Just a few hours outside of the bustling Vegas Strip lies Great Basin National Park, a 77,100-acre park that houses the only active glacier in Nevada, vast underground caves and some of the oldest trees on earth.  
Spend the day exploring glacial moraines, alpine lakes or the 13,000-foot Wheeler Peak via 65-miles of well-maintained, scenic hiking trails. Or, head underground to the Lehman Caves, an intricate limestone cavern that formed over 500 million years ago. The fun doesn't have to end when the sun goes down – Great Basin is also an International Dark Sky Park, which makes it the perfect destination for stargazing.
Isle Royale National Park, Michigan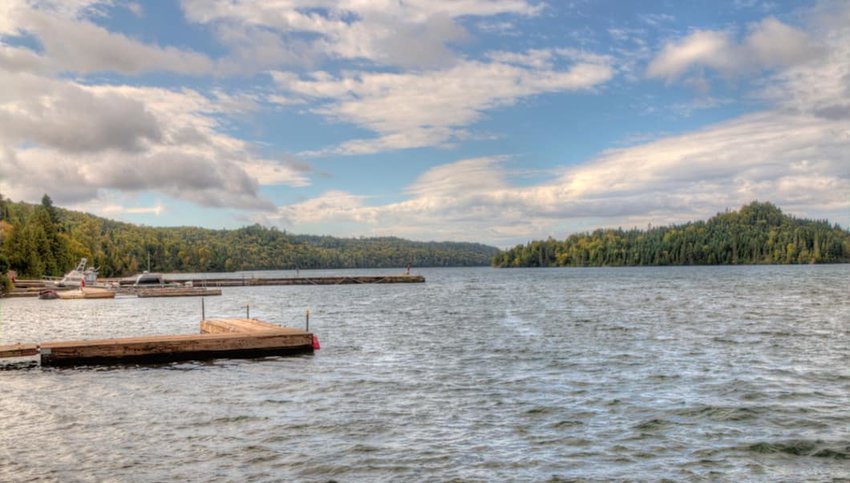 If you're looking for complete and utter solitude, there's plenty to be found on a secluded island in the middle of Lake Superior. Isle Royale National Park, which is only accessible by private boat, seaplane, or ferry, is known as one of the least visited, but most revisited, national parks in the country.
Travelers willing to overcoming the initial hurdle of accessibility will appreciate ample opportunities to kayak along the island's rocky coastline, portage hundreds of satellite islands and inland lakes, or explore the vast, undeveloped wilderness.
And just because you're on an island, doesn't mean you won't have the chance to observe wildlife. Isle Royale also happens to house a predator-prey study that has been documenting the lives of wolves and moose for more than 5 decades.
Katmai National Park and Preserve, Alaska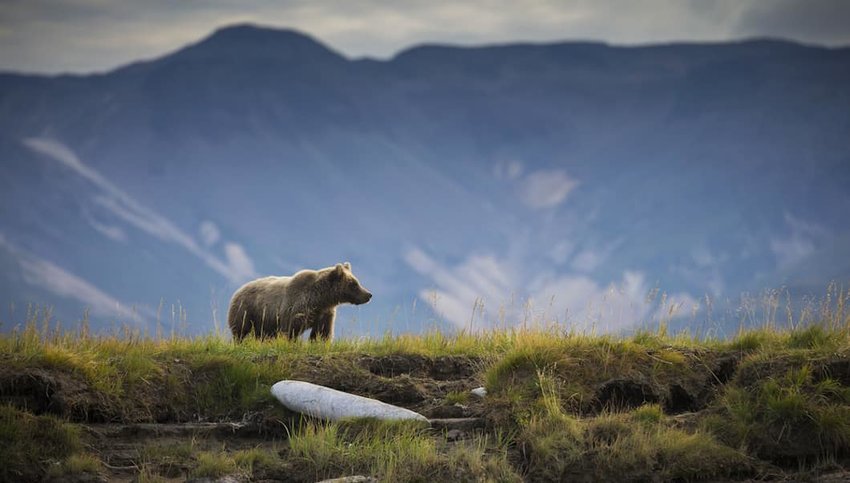 Bears, bears, and bears — oh my! Katmai National Park not only protects 4 million acres of quintessential, remote Alaskan terrain, according to the National Park Service it also protects 9,000 years of human history and the largest population of brown bears in North America – over 2,000 brown bears to be exact.
With more bears living on the Alaskan Peninsula than people, it's no surprise that Katmai's claim to fame is the grizzly. In fact, Brooks Camp offers visitors the unique opportunity to observe brown bears as they pluck salmon from the Brooks River.
Sure, Katmai isn't the most accessible park. However, the effort is worth the reward. From Brooks Camp, visitors can embark on a tour of the largest volcanic eruption of the 20th century, the Valley of Ten Smokes, enjoy world-class fishing, or head out on an epic Alaskan backcountry adventure.