In today's fast-paced world, it seems like everyone is always connected. We wake up and check our smartphones for messages and emails and the trending Google searches, and then we go to work and sit at a computer all day.
Technology is great, but somewhere along the way it took over our lives. We all need to take some time away from it to remember who we really are. Travel offers the perfect time to unplug the smartphone and live in the moment. Check out these six isolated resorts that make it easy to kiss the world goodbye and rediscover yourself.
Belmond Savute Elephant Camp, Botswana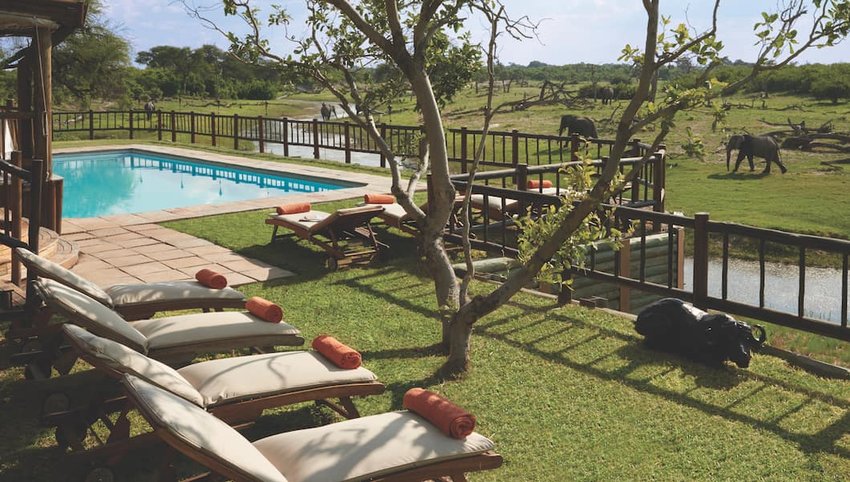 One of the hardest things about detoxing from your digital devices is finding another way to occupy your mind. At the Belmond Savute Elephant Camp in Botswana, this will be no problem at all, as you'll have something much more interesting to focus on: elephants. This hotel is composed of 12 thatched huts that feature all kinds of luxurious amenities, and just so happen to be on the regular path of a group of bull elephants. Several different species of animals come to visit the nearby watering hole, so you won't even notice that this location doesn't have cell phone, television or internet access.
Emerald Lake Lodge, Canada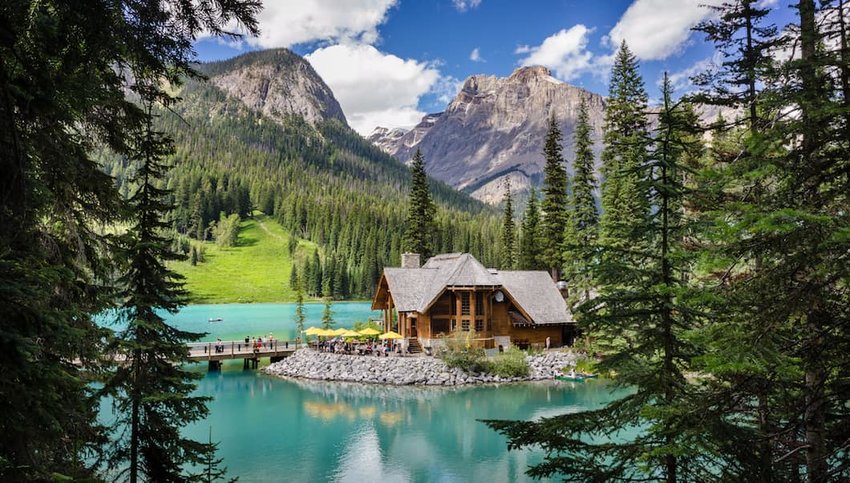 Another great choice for nature lovers, Canada's Emerald Lake Lodge is located deep inside the Yoho National Park in the Canadian Rockies. This retreat sits on 13 acres next to the beautiful waters of Emerald Lake. Visitors can stay in one of 24 log cabins and partake in outdoor activities like fishing, rowing, hiking and mountain biking in the warmer months, and skiing and snowshoeing in the winter. With no cell phone reception, you will be completely free to enjoy your gorgeous surroundings.
Remota Hotel, Chile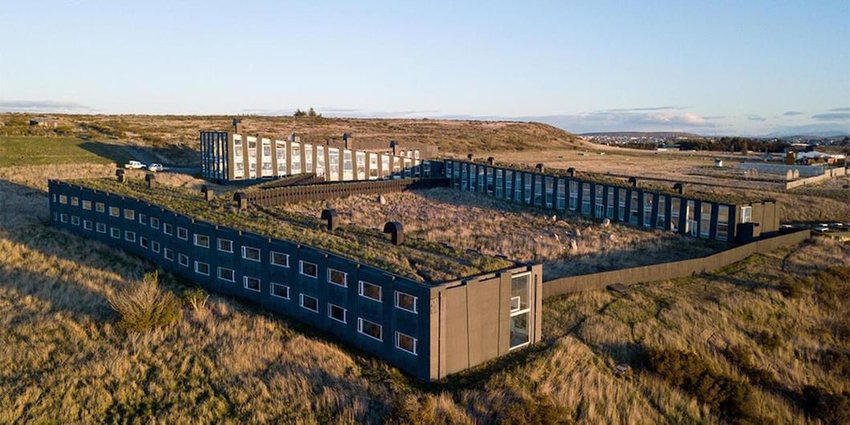 Described as a "bridge to the wonderful and remote Patagonia," this Chilean hotel has 72 rooms for visitors, who can look forward to spacious living areas, stunning views of the wild, grassy Patagonian landscape and some truly remarkable meals. All of the furniture in the hotel rooms is handmade, with most pieces having been built using wood found in the area. If you somehow manage to get tired of admiring the sweeping vistas, you can get outside and hike, ride horses, go birdwatching or explore the area on bicycles.
Red Mountain Resort, United States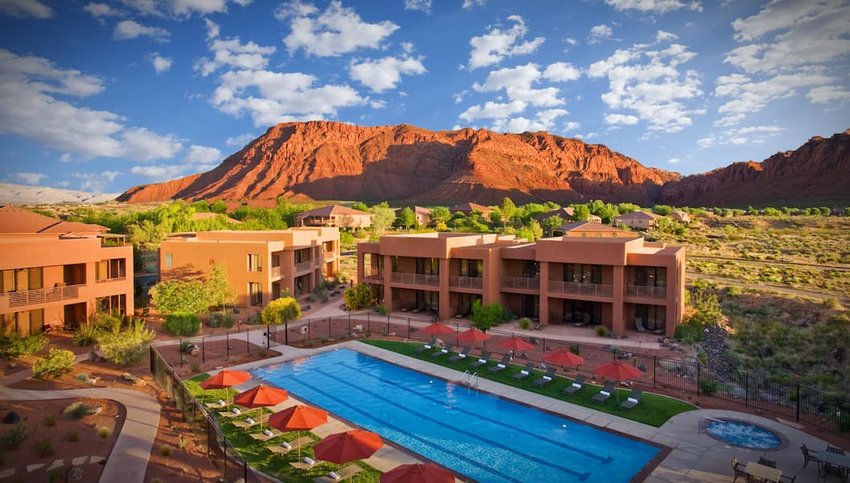 You don't have to leave America to find a great place to disconnect. Red Mountain Resort in Utah is the perfect place to leave your phone behind and go on an adventure. Join in on one of many guided outdoor excursions that are sure to distract you as you hike among the rocky bluffs. Or spend the afternoon by the pool, soaking up the sun and reading a good book.
The Farm at San Benito, Philippines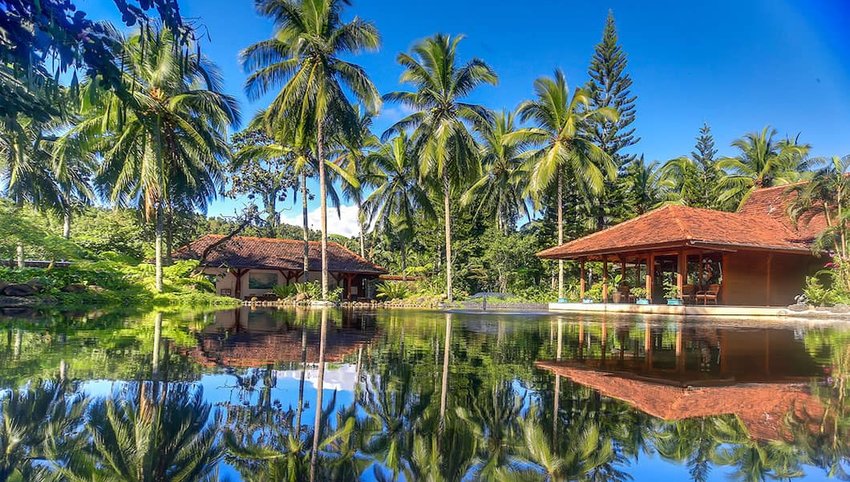 The Farm at San Benito in Lipa City, Philippines, is a haven for mental health. Not only can you leave your phones and computer behind, but you can also undergo the signature Detox Cleanse that is said to be great for weight loss and heart health. Practice yoga in the beautiful outdoors and breathe in the fresh, clean air, or take a course in stress management that will help you to stay zen even when you return to your daily life.
Ultima Thule Lodge, Alaska, United States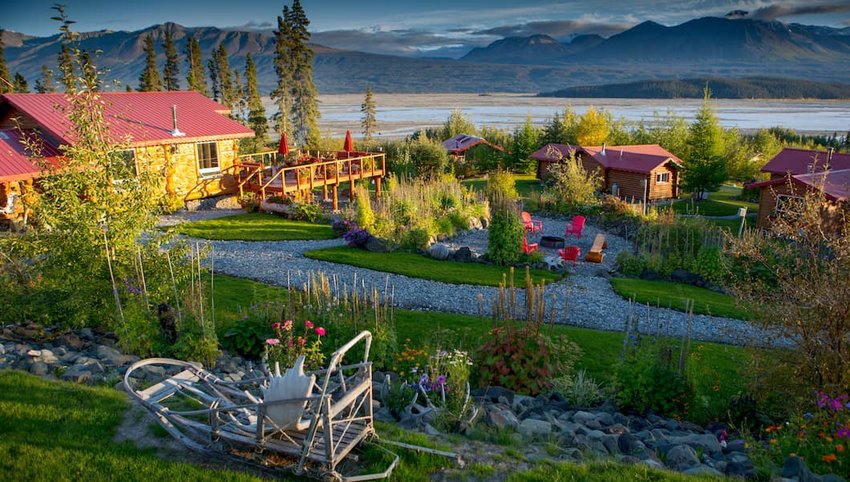 Another great option for those who want to stay within the States is the Ultima Thule Lodge in Alaska. This lodge is completely technology-free and is located around 100 miles from the closest road. This hotel is as luxurious as they come, but it's the offering of outdoor activities that will really inspire you to embrace the device-free life. You can explore glaciers, see bears in their natural habitat, climb Mt. St. Elias and spend the day eating fistfuls of wild blueberries.
Kinkara Luxury Retreat, Costa Rica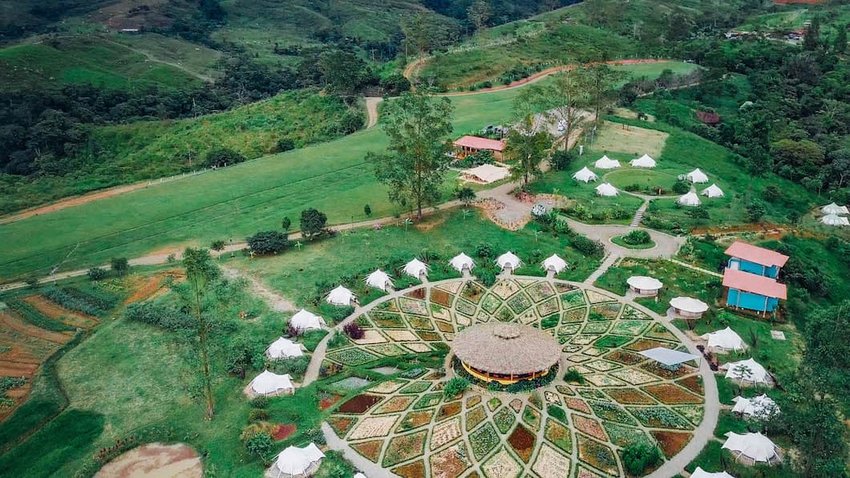 Last but not least on our list is Kinkara in Costa Rica. The 31 private luxury tents that make up this lodge are located in the Chirripo Foothills, putting you right in the heart of nature. You can listen to a wide variety of forest creatures like insects, birds, and the adorable kinkajou as you lie in a hammock, go for a swim in the pool or head to the spa. The resort places a huge emphasis on rejuvenation and restoration, offering a host of wellness activities from yoga to day tours through Costa Rica's lush landscape.