Home to sizable Hispanic, Anglo, and Native American communities, Santa Fe is a rich cultural and historical destination. Long known as a vibrant hub for art lovers, whether serious collectors or casual admirers, many of the city's 250+ galleries are dedicated to exploring Native American culture and history. From their traditional collections of paintings and pottery to contemporary ones of sculptures and jewelry, these galleries and museums across the city ignite a passion for and create an understanding of Native American art for its visitors, which remains a heavily underrepresented realm of the creative world.
Niman Fine Art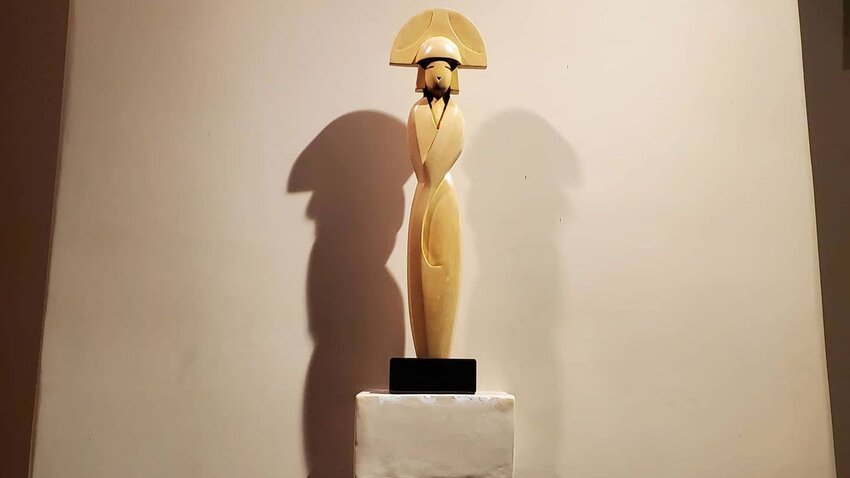 Situated just steps from the Santa Fe Plaza, Niman Fine Art is a family-owned and operated gallery that features the works of the talented Namingha family. Admire Dan's acrylic paintings characterized by geometric shapes, mesas and mountains inspired by landscapes from his childhood, and symbols from his Hopi culture. Browse the collection of stone, wood, and bronze sculptures by Dan's son, Arlo, whose interactive pieces center around the land and the meaning of the four cardinal directions. Niman Fine Art also displays the works of youngest son Michael, whose mixed-media photography highlights environmental matters that affect Native American land. Together and separately, their works have traveled the world and have been displayed at institutions like the Reading Public Museum in Pennsylvania, the Georgia O'Keeffe Museum, and the Denver Art Museum.

La Fonda on the Plaza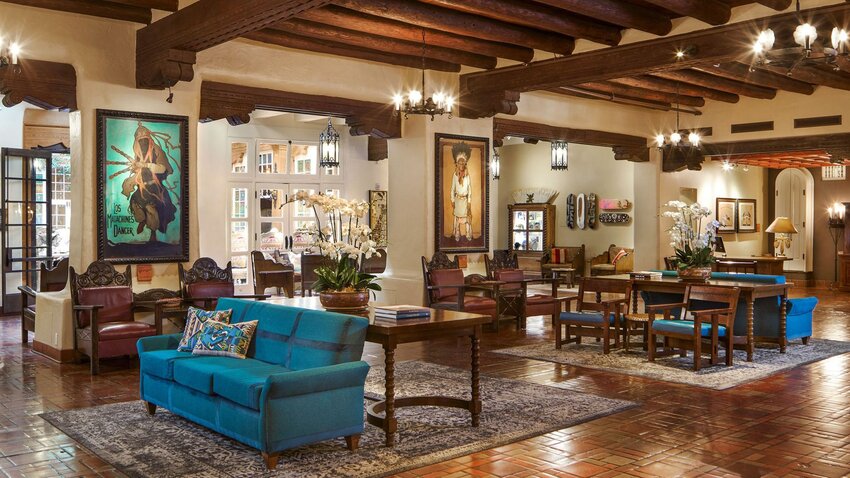 Artwork by acclaimed Native American artists like Shonto Begay, Tomás Vigil, and Tony Abeyta adorn the lobby, corridors, meeting rooms, and other public spaces of this historic hotel. Each guest room is also decorated with original artwork.
Make sure to check out the hand-painted silk screens by Harrison Begay, a Navajo artist and student of Dorothy Dunn's at the Santa Fe Indian School in the 1930s. Through her teachings, Dunn encouraged her students to paint traditional scenes of Native American life and culture, like ceremonies and mythical creatures from folklore using her signature flat-art style. Harrison's works can be found in many of the 180 guest rooms at the property and throughout its common spaces.

Wheelwright Museum of the American Indian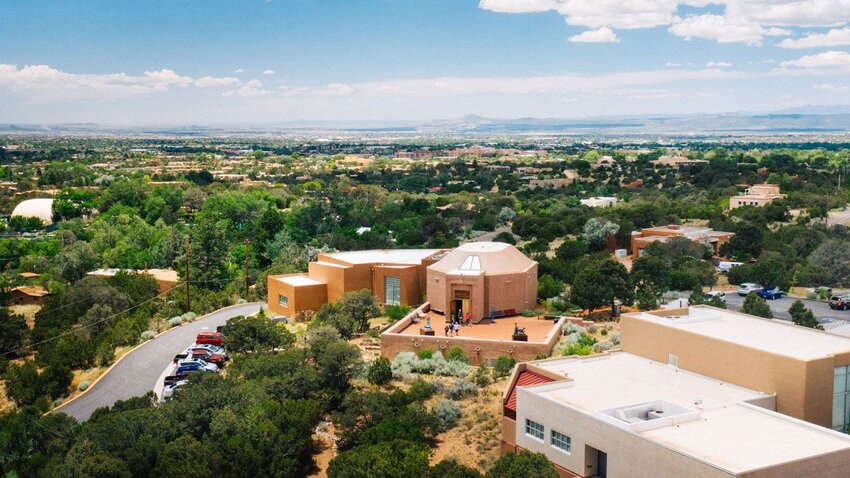 Though the Wheelwright serves as New Mexico's oldest independently owned, nonprofit museum, it remains one of the least visited in the city. With thoughtfully curated rotating and permanent exhibits that showcase textiles, basketry, and pottery, the Wheelwright works to document the changing landscape of Native American art. It's also known for its comprehensive collection of Navajo and Pueblo jewelry, its vast selection of small stone carvings of guardian animals by the Zuni people (known as fetishes), and its efforts to curate shows that honor living Native American artists. Budget enough time to peruse the antique jewelry, ceramics, and textiles at the museum shop, the Case Trading Post.  

Ralph T. Coe Center for the Arts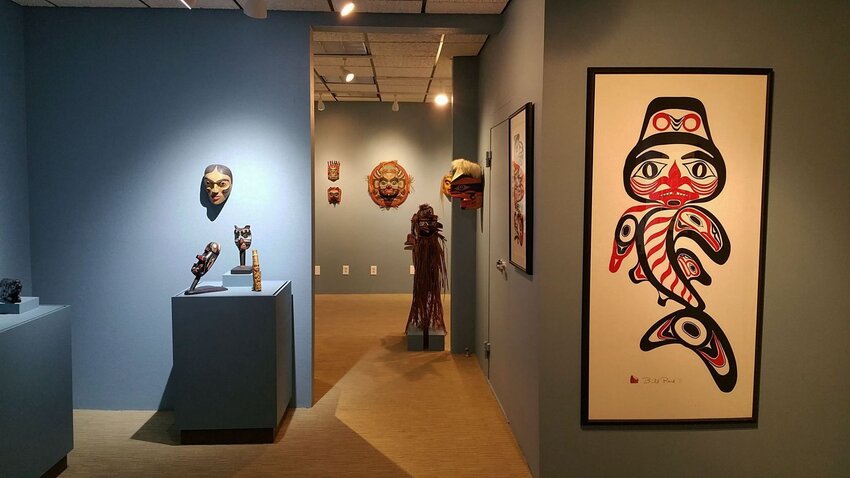 In honor of Ralph T. Coe, who was a passionate curator and collector of Native American art, the Coe Center displays his personal collections that encompass ancient and contemporary works. Now home to over 2,300 pieces from around the world, the Coe Center is dedicated to educating its visitors and instilling in them a deep appreciation of Native American art through hands-on experiences. Unlike at most museums, you can touch and examine each piece, capturing the imagination and igniting inspiration. While the Coe Center is open to the public on the first Friday of each month, it's also open by appointment, so call ahead.

Museum of Contemporary Native Arts (MoCNA)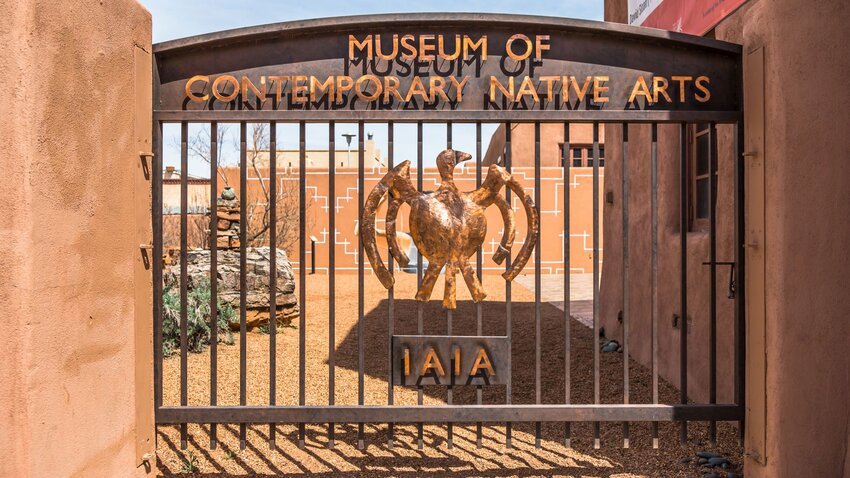 Housed in a landmark Pueblo Revival building in downtown Santa Fe, the Museum of Contemporary Native Arts (MoCNA) is dedicated to increasing understanding and appreciation of Native American art from 1962 to present day. At times using art as a form of advocacy, the museum's exhibits, which include paintings, drawings, jewelry, photography, and textiles, explore poignant issues that the Indigenous populations face, like the impact of nuclear weapon testing and uranium mining. Because MoCNA is supported by the Institute of American Indian Arts (IAIA), which is widely regarded as the country's most prominent institution for Native American art, the museum also displays the works of its students and faculty.

SITE Santa Fe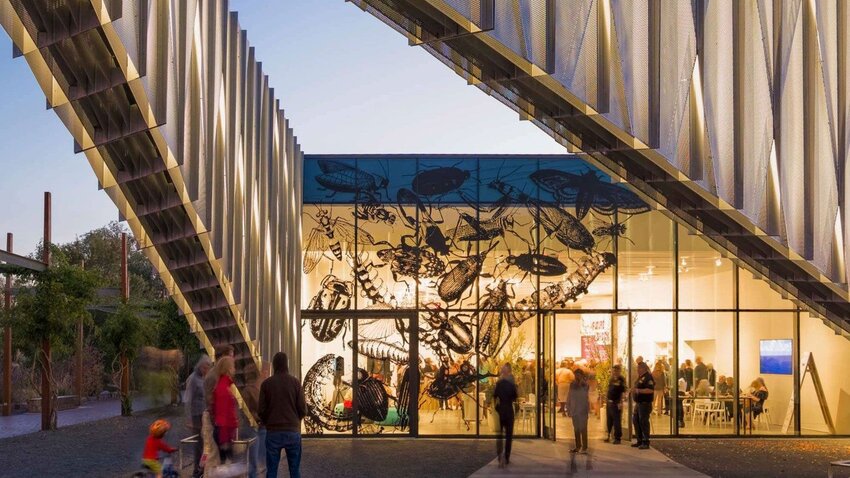 This nonprofit contemporary arts organization features a collection of photographs, paintings,  sculptures, and immersive installations by established and emerging local and international artists, including those of Native American heritage. Through visual storytelling, this innovative art space explores themes like illusion, perception, migration, modern Native American culture, and the sociopolitical issues that women in the community face.
In conjunction with their SPECTRUM exhibit that displays the work of Navajo and Chicana painter and muralist Nani Chacon, SITE Santa Fe created a map that documents all 19 of her mural sites across New Mexico, celebrating Chacon's belief that art should be accessible to all.

The Museum of Indian Arts and Culture (MIAC)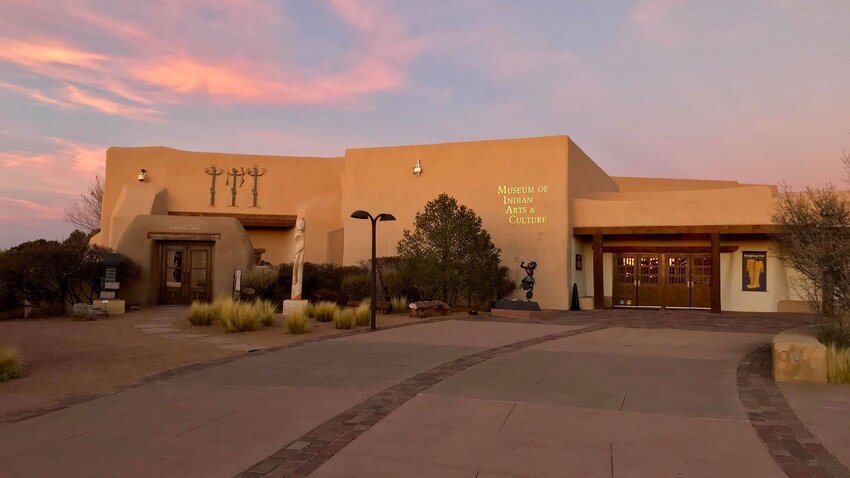 MIAC's extensive collection of Native American art illustrates the stories of the Southwest's Native American communities from prehistory to modern times. Peruse their new core exhibition, Here, Now and Always, which debuts this July and features more than 600 works ranging from ceramics and jewelry to paintings and textiles. This permanent display is the result of eight years of collaboration between the museum's curators and members across Native American communities, and prominently highlights the voices of the people of the Southwest.
Enhance your understanding of contemporary and ancestral Native American culture by attending one of MIAC's live pottery demonstrations by artists or public lectures hosted by museum professionals.