As a traveler who prefers to avoid hyped-up places with crowds, noise, or frustration, South Dakota piqued my interest. Sure, plenty of Mount Rushmore-sized attractions exist, but there are also a surprising number of less-touristy sights to explore. With a little extra research, South Dakota can unveil often-overlooked beauty and cultural experiences. Here are seven destinations to put on your map.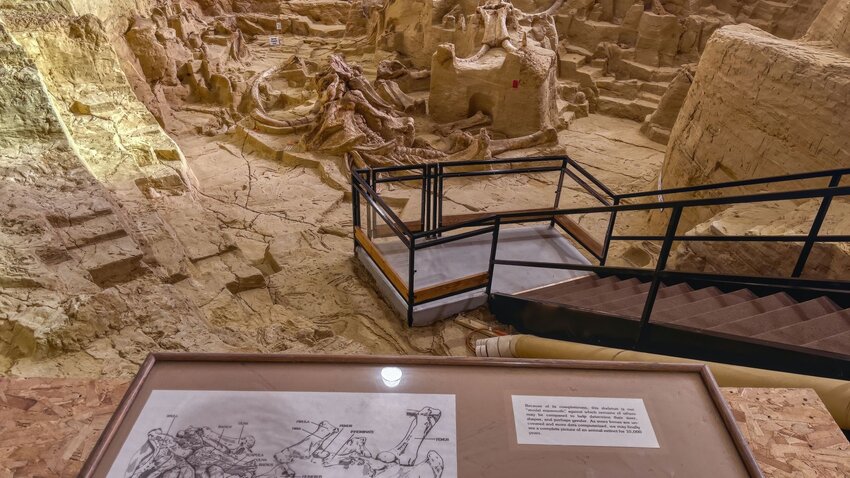 About 50 years ago, a developer sunk a blade into a property just south of the town of Hot Springs. But instead of digging up dirt, he discovered a view back to the Ice Age. On this property, which is now a working archeological site that's open to the public, scientists found the largest concentration of Colombian and wooly mammoth remains in the world.
A shocking 61 full skeletons have been unveiled from where they drowned in an ancient sinkhole around 20,000 years ago. It was just me and a few families on the $14 self-guided tour, which leads you along a walkway overlooking the active historical site. Expect to linger and learn for an hour or two.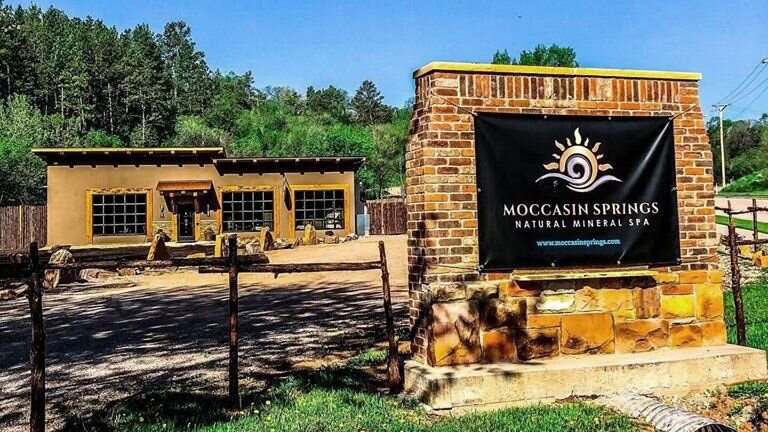 After a morning of mammoth lessons and cool science, I checked in to the Moccasin Springs Natural Mineral Spa, just up the road from The Mammoth Site. This historic, adults-only experience offers a casual $25 soak in water ranging from 88 to 102 degrees, though be advised that the 1912-era pools are drop-in only. While I didn't have a reservation for a meal at the Buffalo Dreamer restaurant — which features a menu that changes with the seasons — a black charcoal lemonade dusted with gold and black truffle and some parmesan popcorn were a nice complement to lounging in the garden in between soaks.
Schedule in advance online for a massage treatment, which is recommended to prepare for upcoming hikes. Splurge with a 90-minute aromatherapy massage or add a spa foot massage to your afternoon.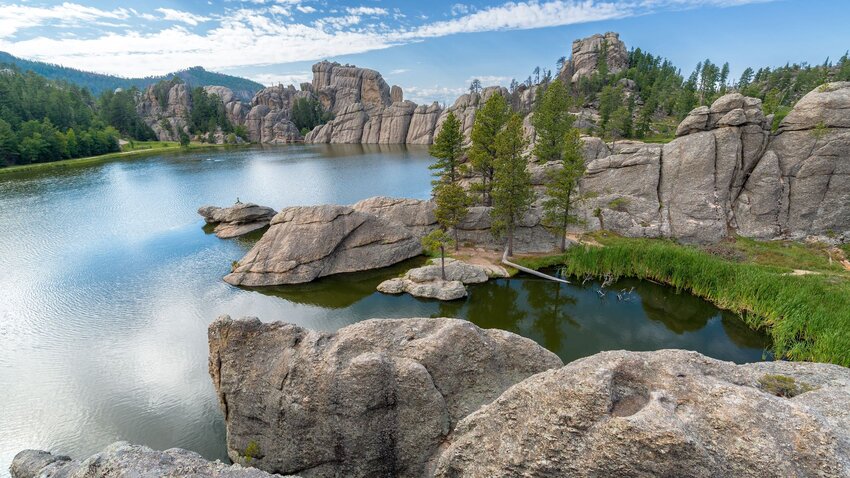 Custer State Park is South Dakota's natural playground with 71,000 acres of hiking trails, mountain lakes, and wildlife ready to pose for pictures. After paying the $20 license that's good for a week in the park (yes, the fee also stands for bikes), you can roam the park at your leisure.
I wasn't alone on the Wildlife Loop Road — hordes of people clogged the road for up-close photos of resident donkeys. Instead I chose the Prairie Trail hiking trail, walking past grazing buffalo, through a very active prairie dog town, and across wildflower-lined streams back to my car. Later, I took a paddle board out on Sylvan Lake, which is surrounded by glorious boulders.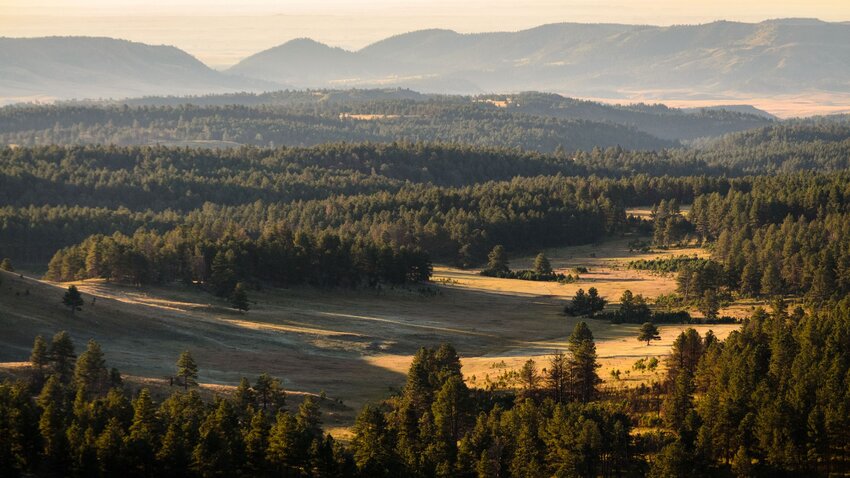 Two caves protected by the National Parks Service exist in the Black Hills of South Dakota, and both Wind Cave and Jewel Cave are special. But unlike Jewel Cave and its long lines, Wind Cave is just far enough away to be skipped by most. However, Wind Cave features a unique formation called boxwork that's hardly found anywhere else in the world.
One of the longest caves in the world at 154.2 miles and with a series of underground lakes, Wind Cave is named for the barometric winds at the entrance. It was discovered in 1881 when the winds from below knocked a man's hat off his head, and the Lakota people considered it to be the sacred site where the Creator "breathed life" into the first humans and bison.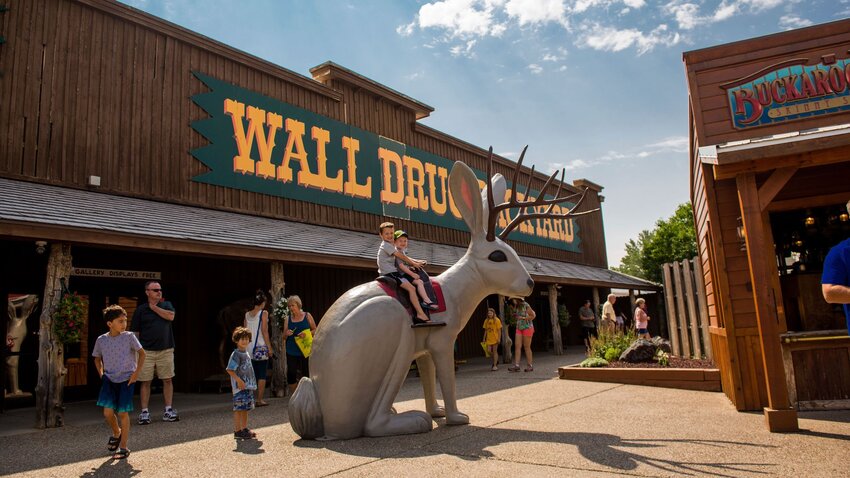 Wall Drug is a place that every person who visits South Dakota must experience. Well beyond what you could ever imagine of a drug store, Wall Drug spans an entire city block in downtown Wall. Pass racks of cheap souvenirs within the depths of the store and enjoy its famous "free ice water," or pour your own coffee and plunk a nickel in the honor box. Sit and enjoy a homemade doughnut or wander among the impressive collection of cowboy-themed art and historical clippings from its century in business.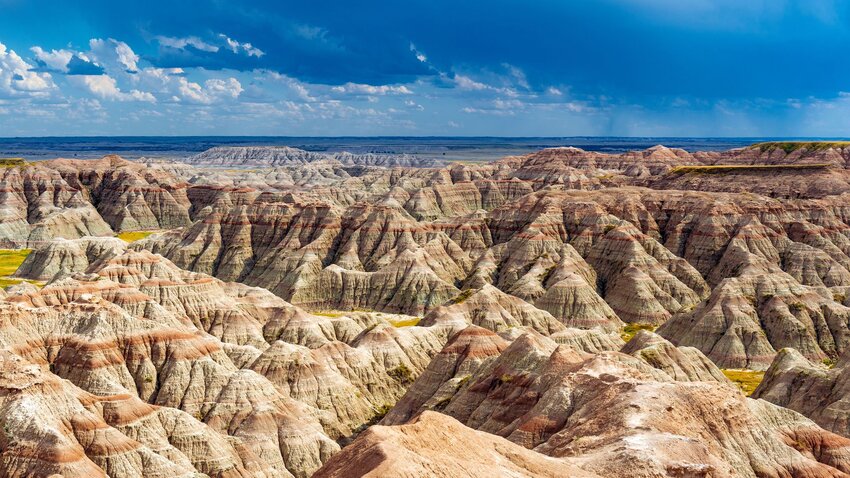 Pro tip: try to arrive at The Badlands at daybreak as the sun peaks up over the horizon; it exposes the landscape's jagged buttes and dried clay ravines. Located basically in the middle of the state, this national park is 244,000 acres of trails that gradually unveil the subtle beauty of the land. There's a varying degree of difficulty, with some trails demanding a climb up rope ladders or jumping from rock to rock. If you're lucky, you might spot a bighorn sheep scanning an overlook.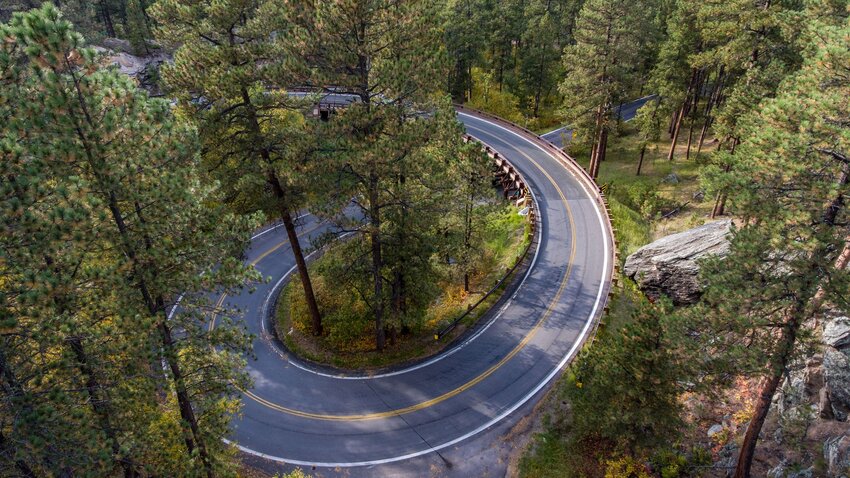 Why do so many bikers like Sturgis so much? For one, there are the outlaw stylings of Deadwood's gold rush. But really, the roads are amazing — even in a car. In particular, the Needles Highway and Iron Mountain Road, both part of the Peter Norbeck Scenic Byway, are worth the price of gasoline.
These roads were designed with truly creative engineering. Needles Highway cuts through huge boulders, creating tiny tunnels that demand traffic control to assist drivers safely through the "Needles' Eye." Iron Mountain Road, which provides a fine view of Mount Rushmore, is 17 miles with 14 switchbacks and three tunnels. This drive is what road trips are all about. Take your time, and don't forget the snacks.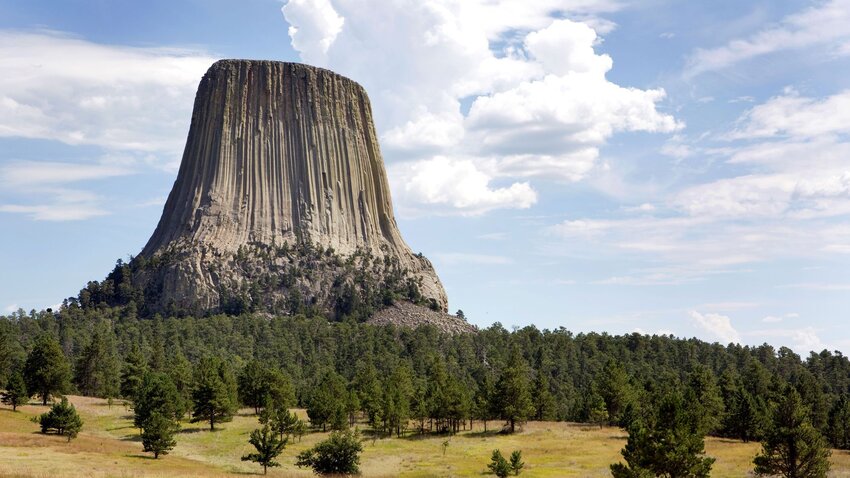 While the Devil's Tower National Monument is in Wyoming, not South Dakota, it's only an hour's drive from Belle Fourche and it is epic. When you see it, you'll understand why it's a sacred site to the Arapahoe and other Northern Plains indigenous people. They called it the "birthplace of wisdom," where healing shamans performed ceremonies and vision quests. It was also the location of summer solstice celebrations of the Lakota people.
Mountain climbers love the tower's deep stone columnar joints — it's the largest example of such a natural phenomenon in the world. And surrounding the 867-foot tower are miles of lovely, often quiet, hiking trails. I walked the Red Beds Trail, which meandered down to red rocks and provided more mind-boggling views of the tower from all sides.