Ever stared at a painting and wondered what it would look like in real life? Landscape painters have long transported us to the world's most beautiful locales, creating works of art that we're happy to gaze at for hours after we've hung them on our walls. Now what about visiting in real life? Here are nine dreamy landscapes from your favorite paintings that you can see in person.
The Hay Wain, John Constable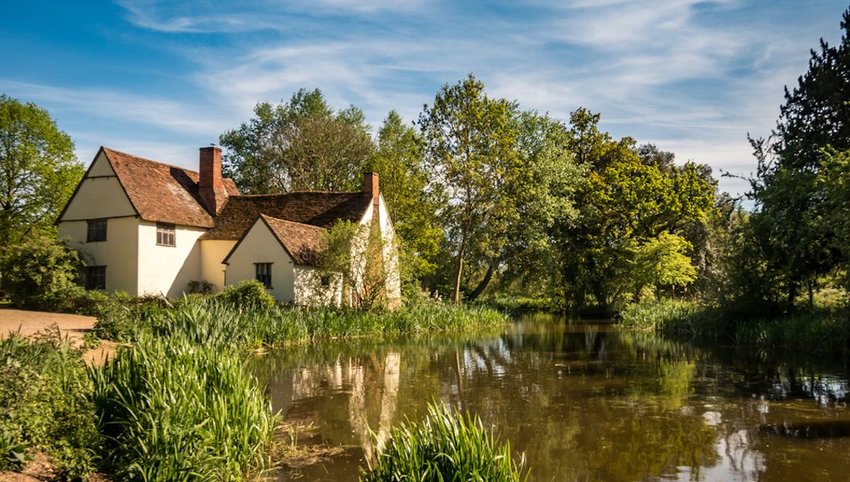 The Stour Valley, forming the border between the English counties of Essex and Suffolk, was a most effective muse for one of the nation's most celebrated painters. This tranquil rural landscape can be reached in little more than an hour from London yet it's not hard to see what John Constable himself saw in 1821. Willy Lott's cottage still stands in the same spot near Flatford Mill. Today, the National Trust preserves the rural scene for visitors.
Giverny, Claude Monet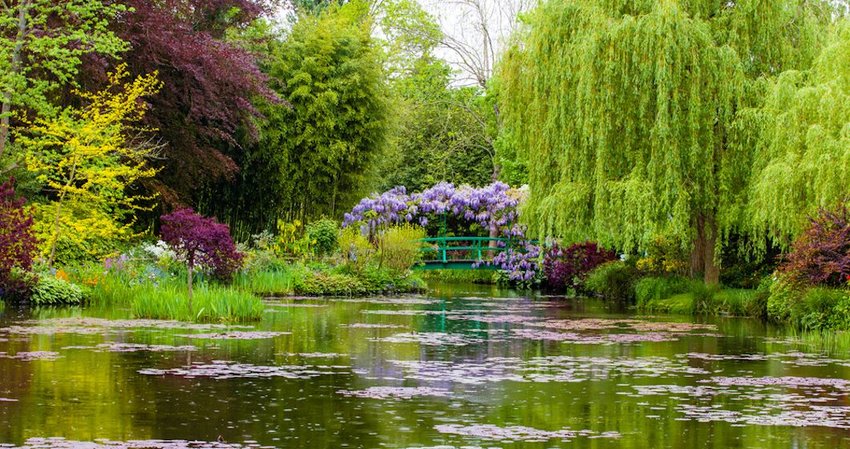 The work of the French impressionists is about as dreamy as it gets when it comes to landscapes. Monet's paintings of his beloved Giverny reflect his passion for nature and the gardens he so loved. One of the most famous features a Japanese-style bridge covered with wisteria and surrounded by the trailing branches of weeping willows and other mature trees which line the water's edge. Getting there to see for yourself is easy – it's reachable in less than an hour by train from Paris.
36 views of Fuji, Katsushike Hokusai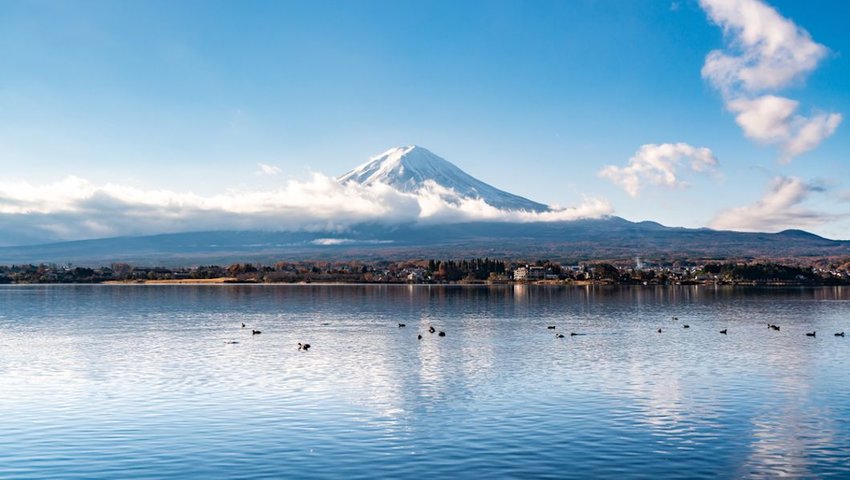 Japanese artist Katsushike Hokusai is best known for the bold image of a giant wave breaking in front of an instantly-recognizable Mount Fuji. In fact "The Great Wave off Kanagawa" forms just one of a series of depictions of Japan's most revered mountain. It's possible to catch a glimpse of Fuji-san from the high speed Shinkansen trains, but far better to alight and climb to the summit of this dormant volcano.
Cafe Terrace at Night, Vincent Van Gogh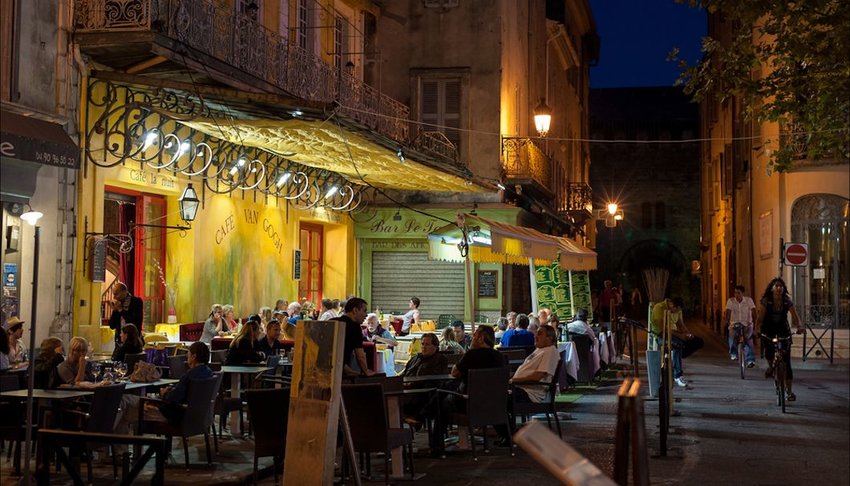 Vincent Van Gogh painted over 200 canvases in the short time he lived in the southern French city of Arles. One such picture depicts a street cafe lit up at night, the soft golden light illuminating the surrounding square. That cafe still stands today as Van Gogh-themed restaurant called Le Café la Nuit, and can be visited at all hours of the day.
View of Delft, Johannes Vermeer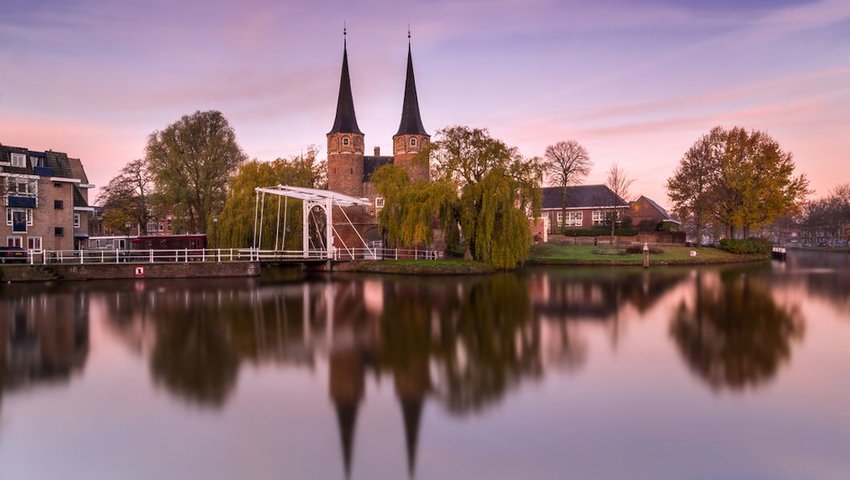 Dutch painter Johannes Vermeer painted his hometown in oils around 1660, and View of Delft is one of three paintings he finished. Experts think that he was looking at the city from the southeast, facing the Schiedam Gate and Rotterdam Gate. These days, those gates are long gone; the only surviving one is Oostpoort, which also happens to be the city's oldest. Today, visitors to Delft can enjoy strolling through the historic centre and perhaps buy a piece of its signature blue and white china as a souvenir.
Vista de Toledo, El Greco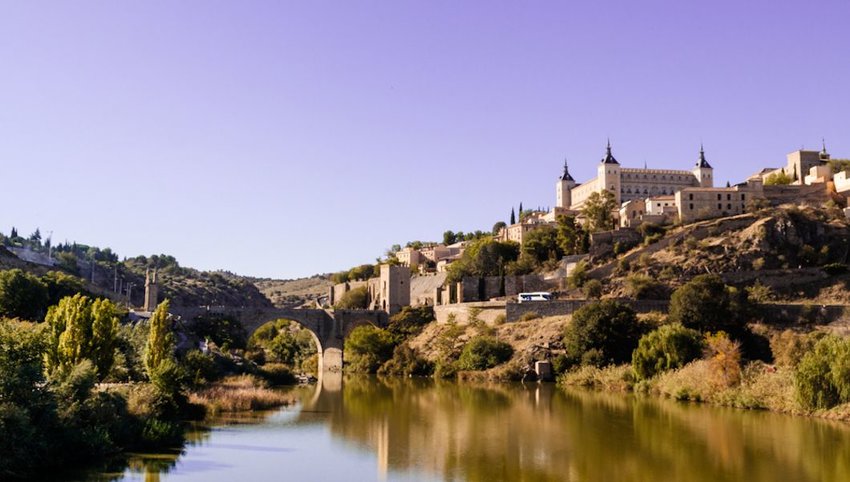 Greek artist Doménikos Theotokópoulos, better known by his Spanish nickname El Greco, painted landscapes of the city of Toledo. In El Greco's work, dark, foreboding skies contrast with the green of the plain beneath. Eagle-eyed art buffs will tell you that the buildings don't all appear in their correct places, something that might not sit well with UNESCO who designated the city a World Heritage Site in 1986 for its monumental and cultural heritage.
Tahitian landscape, Paul Gauguin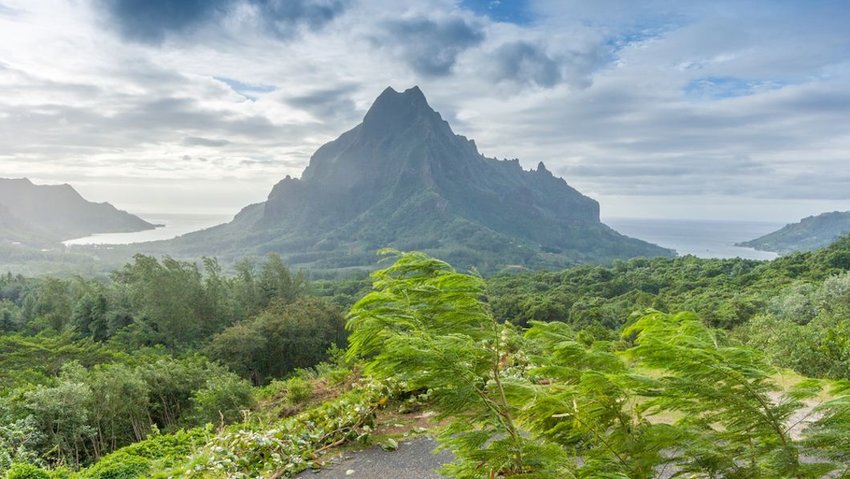 Unhappy with life in France, Paul Gauguin fled to the South Pacific island of Tahiti in search of a happier existence. The paintings he created there reflect the local way of life and through the vivid use of color, the lush tropical island that became his adopted home. The largest island in French Polynesia continues to wow visitors with its heady mix of black sand beaches, volcanic peaks and hidden waterfalls.
Corfe Castle, J.M.W. Turner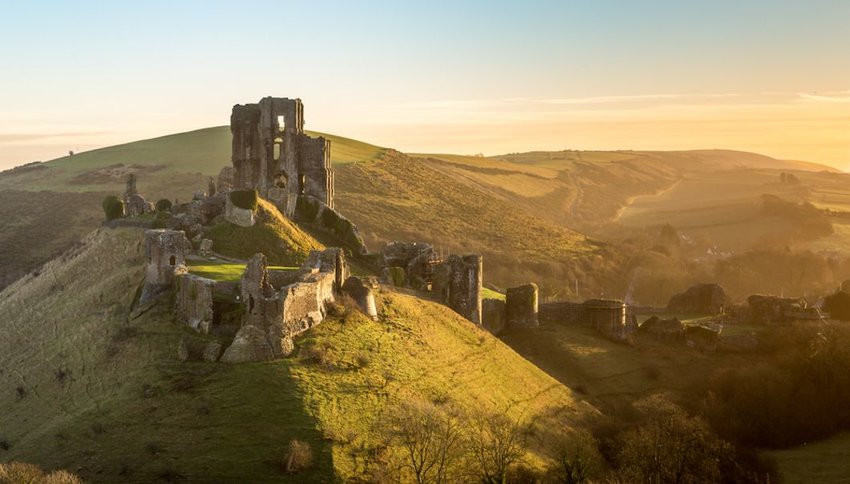 Even today, when mist descends over the ruined remains of Dorset's Corfe Castle, there are few English landscapes that are quite this dreamy. Perched on top of a hill, surrounded by green fields, the peaceful setting is disturbed only occasionally by the whistle of steam trains chugging past on the heritage Swanage Railway. Prolific watercolorist J.M.W. Turner used more muted tones but the essence of this historic scene is just the same.
Valley of the Yosemite, Albert Bierstadt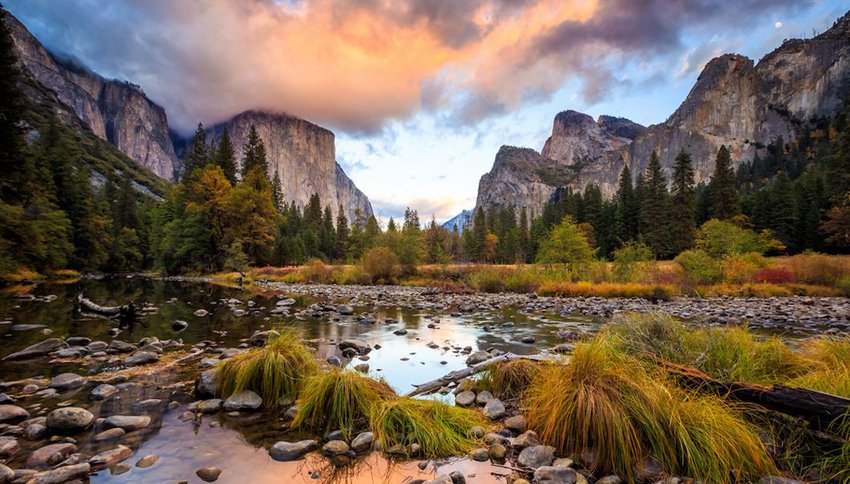 A member of the Hudson River School, Albert Bierstadt was a German-American painter best known for his works that focus not on New York State but instead much further west. Valley of the Yosemite was painted in 1864, one of a number of pieces that capture the delicate beauty of this California landscape in the year it was first protected under the Yosemite grant. It would become a national park in 1890 preserving the landscape as Bierstadt would have seen it, largely free from modern development.