Some travelers make it their mission to visit all 50 states. Far fewer endeavor to visually document the country state-by-state, with as much attention given to the small towns and back roads as to the big cities. Carol Highsmith has done just that throughout her decades-long career, earning the well-deserved nickname "America's Photographer" in the process. She's well on her way to her goal of donating 100,000 photos to the Library of Congress, where they will live for all to use and enjoy with no copyright restriction and "without end date." One LoC official described this as "one of the greatest acts of generosity in the history" of the institution.
This 4th of July, we're celebrating the United States the Highsmith way by spotlighting celebrations around the country. It isn't Independence Day without fireworks and other forms of revelry, of course, and Highsmith has photographed celebrations in Houston, Washington, D.C. and beyond. Here's an introduction to her work as you celebrate this most American of days: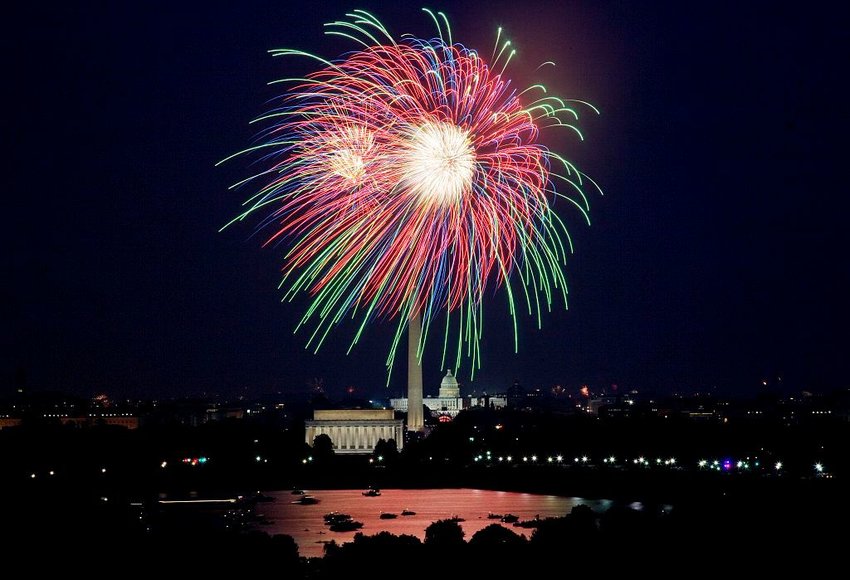 Is there anything more patriotic than an Independence Day fireworks display in the nation's capital? If there is, Highsmith has probably captured it. This celebration, from 2007, painted the night sky over Washington, D.C. in an explosion of red, white and blue.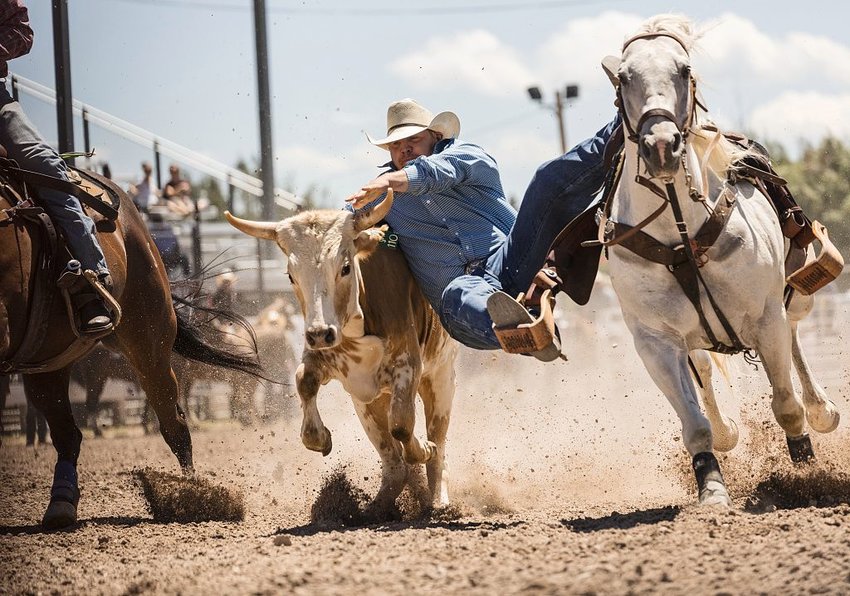 Fireworks aren't the only way to celebrate the 4th, with many communities opting for a rodeo show either instead of or in addition to colorful pyrotechnics. This photo, from the 2015 Jubilee Days festival in Laramie, Wyoming, shows one intrepid performer attempting to rassle a steer to the ground, then tie him up for good measure.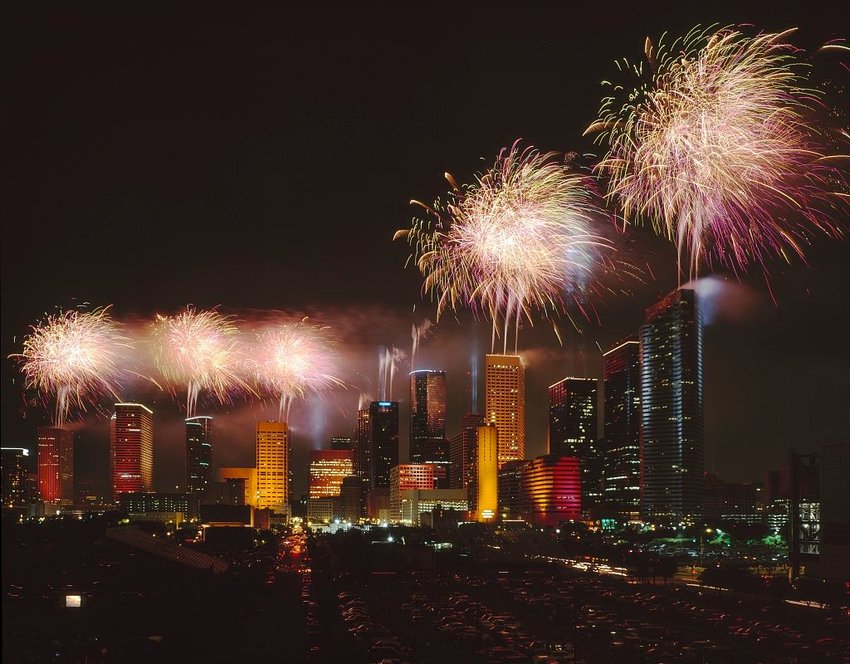 Houston celebrates the 4th of July in style, with downtown serving as the canvas for one of the country's most underrated fireworks shows.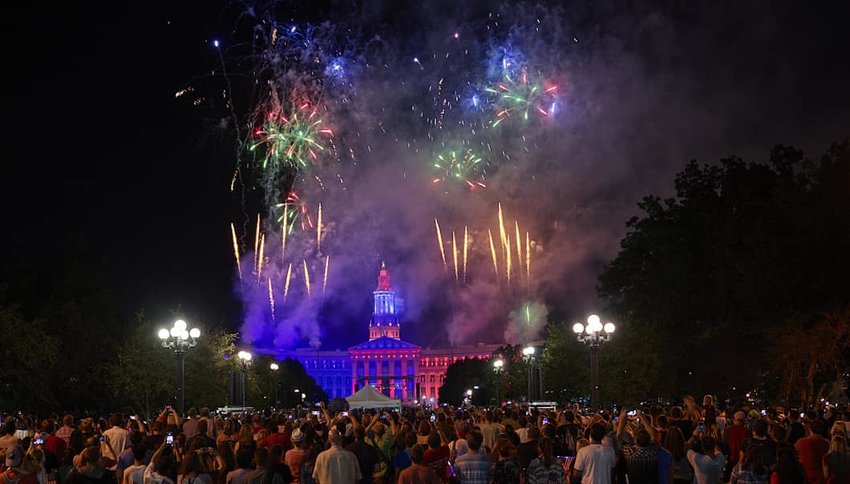 Meanwhile, over in the "Mile High City", the displays are just as spectacular as crowds in the hundreds congregate in Civic Center Park to watch the sky light up above the Denver City and County Building.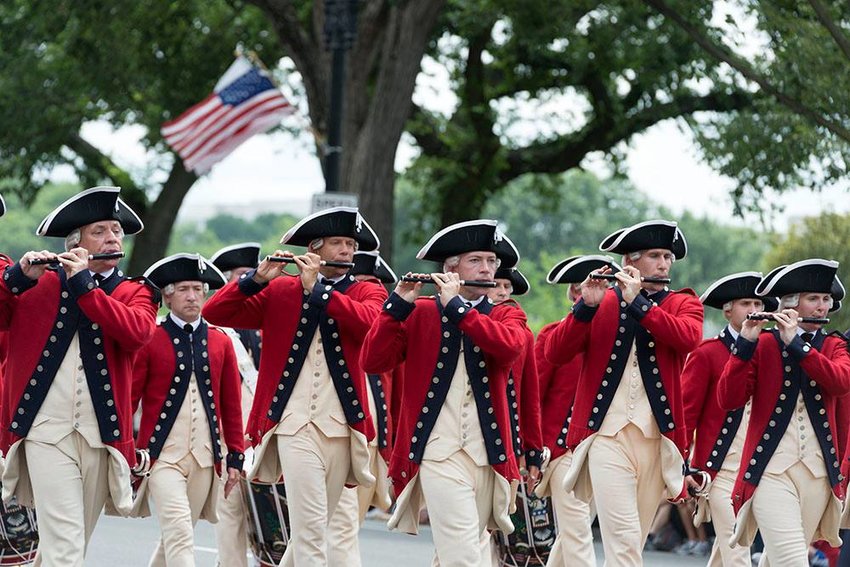 Elsewhere in Washington, D.C., reenactments lead Independence Day parades that provide a low-key alternative — or, at the very least, prelude — to the dazzling display to follow that night.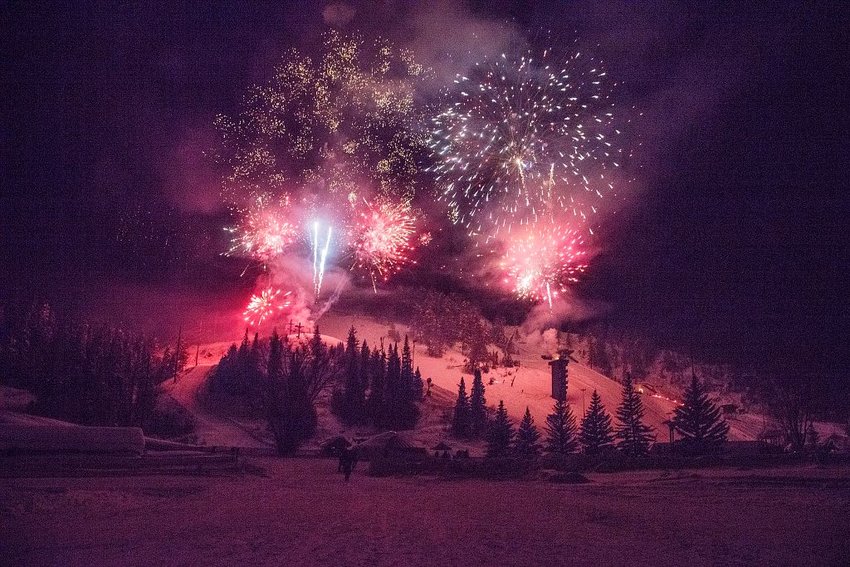 It isn't just cities that put on grand fireworks shows, and they aren't always on the 4th of July. This one at Steamboat Springs Colorado's Winter Festival lit up a mountainside on a zero-degree day in 2016.
Even if you live in a tiny hamlet or county, you're almost sure to see a few sparkling salutes to our free land somewhere in the sky overhead. You might even run into Carol!