Every year, India comes alive with bright colors to welcome the spring season. The Holi festival brings together men and women, rich and poor, children and adults in a feast of colorful powders dancing in the air. For two days, it seems that there is no better place in the world to be than in India. The festival is a series of magical moments of joy, music and dance. We're breaking down the traditions and history behind this holiday and giving you insight into how to join the celebrations.
What Exactly is Holi?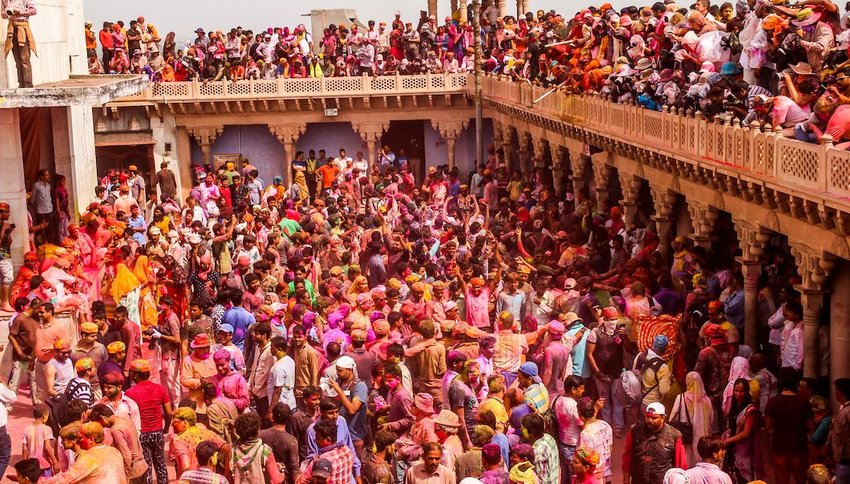 Originally, Holi was a religious festival celebrated in parts of India and other countries that are home to large Hindu communities, such as Nepal, Sri Lanka, Malaysia, South Africa and the United Kingdom. As the event grew in popularity because of its fun nature, the celebration spread.
The event is also known as a Spring Festival, as it celebrates the end of the winter season on the last full moon of the month, which normally falls somewhere between February and March. In 2020, Holi will take place March 9-10.
How is it Celebrated?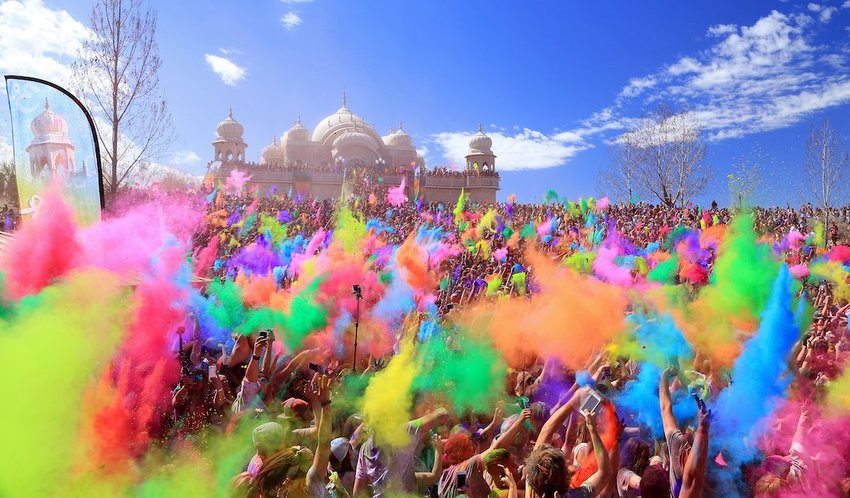 Essentially, the Holi celebration consists of throwing bright-colored powders and water on all of the people surrounding you, no matter who they are. It's a period when generally-conservative India lets loose and doesn't hold up its usual social barriers and protocol.
Holi is an outdoor festival, and it's meant to bring communities together to celebrate the turn of the seasons. All the different colors are a symbol of happiness for the arrival of spring. In fact, the powders and water are an attempt to emulate the cheerful colors of the flowers that will soon bloom.
Since Holi marks when the weather changes, it is very likely that there are viruses and colds going around. So, traditionally, throwing colored powders actually had a medical meaning, because these powders had been manufactured from herbs prescribed by the Ayurveda (traditional Indian doctors).
Unfortunately, the commercial aspect of the festival has increased the use of synthetic colors which can be toxic, so visitors are advised to purchase powders made from natural ingredients.
Location, Location, Location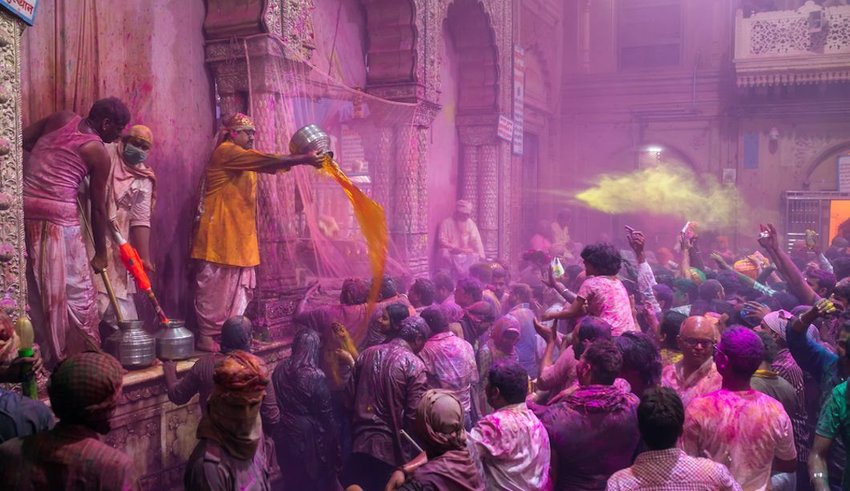 Holi is celebrated throughout India, so you won't miss out on getting drenched in colored powder and water wherever you are during the two days of the festival. If your trip is a short one, you might want to consider staying in Agra, the city where the Taj Mahal is built, so you can take advantage of visiting this world famous site too.
However, most Holi connoisseurs recommend Jaipur, the capital of the Indian state Rajasthan, for the best experience. Jaipur is also known as the "Pink City" because of the trademark color of its buildings. There are hotels that will accommodate all budgets, but India is usually cheap for the Western traveler. Jaipur's location is also great for short day trips around northern India. Plus there are many temples, museums and gardens which will also add to your visit
Holi Tips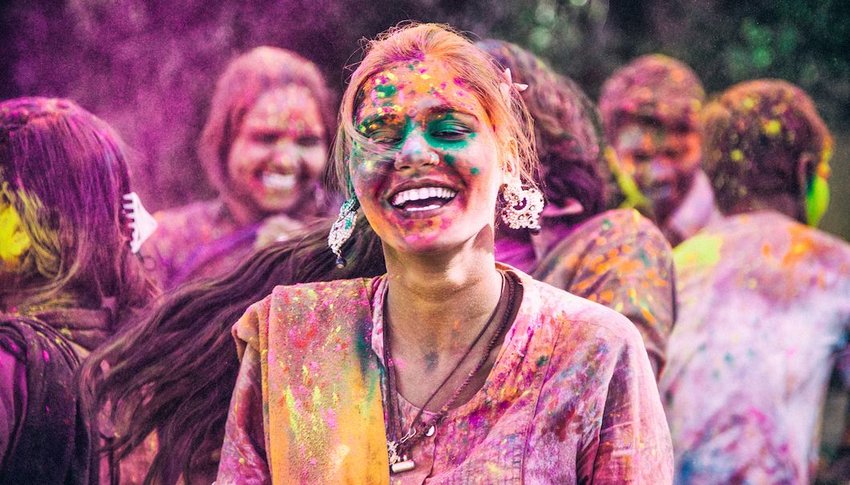 If you're set on celebrating Holi, there are some basic tips you should follow to have the best experience possible. Remember not carry any leather items, as the pigments will surely ruin them. It's also important to put your phone, camera and any other electronics inside a plastic bag so they don't get wet or stained.
Before leaving the hotel, be sure to bring bottles of water. You will definitely need it to quench your thirst and survive India's March heat.
Cover your head with a cap or fabric. In case you don't have these, or fear the fashion police, apply a little gel on your hair. This way it will not be too difficult to remove the pigments in your shower later.
Most importantly, there is no doubt that the clothes you choose to wear during Holi will be completely unusable afterwards. Plan accordingly, and make sure that you don't wear anything that you cherish too much. Also, it's best to wear loose, long-sleeved shirts and long pants so that your body doesn't catch huge amounts of powder. The less skin you show, the easier the cleanup will be.
If you're feeling a little overwhelmed, just take a step back. Holi is a massive celebration, and is best enjoyed while feeling relaxed and energized.