If a choose-your-own-adventure book morphed itself into a city, it would probably look something like Indianapolis. Although arguably best known for elite sporting events like the Indianapolis 500, Indy is also home to historic architecture, fabulous restaurants, fascinating museums, and a gorgeous riverfront and canal district. It's like rolling several vacation destinations into one. Best of all, it's possible to take in the majority of the city's highlights in the space of a long weekend. Here's how.
Friday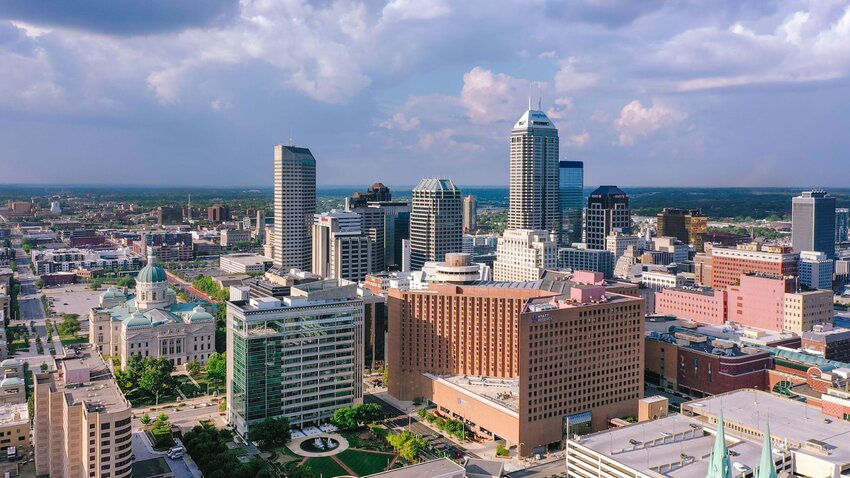 There's no better way to start your weekend in Indianapolis than with a bicycle ride along the Indianapolis Cultural Trail, which is both wheelchair-accessible and both bicycle- and pedestrian-friendly. It connects the public spaces and cultural districts of Indianapolis so it's a great way to get the lay of the land at the beginning of your trip. Since Indianapolis is so flat, even inexperienced cyclists can cover a great deal of the eight-mile trail in a short period of time. Highlights along the trail include Fountain Square, Massachusetts Avenue, White River State Park, and the Canal Walk. There are more than 50 stations with rental bicycles (including adaptive bicycles) conveniently located along the trail.
When it's time for lunch, sit on the patio at Fresco Italian Cafe on the Canal and watch the gondolas and peddle boats float by. Next, walk over to White River State Park to check out the Indianapolis Zoo, NCAA Hall of Championships, or Indiana State Museum. Or simply stroll around to enjoy the park's pleasant walkways and lawns. Be sure to take a moment on the Old Washington Bridge to bask in panoramic views of the White River, downtown, and outdoor art sculpted by local artists.
Your next stop, Newfields, is about five miles away, so if you're on foot this might be one of the few situations where it would be best to call an Uber or Lyft. However you get there, it's one of Indy's must-see attractions. Newfields is a 152-acre campus housing the Indianapolis Museum of Art, the Virginia B. Fairbanks Art and Nature Park, the Garden at Newfields, and The Lume–a 30,000-square-foot immersive art experience with several rooms and over 60 minutes of digital content. It's currently featuring Van Gogh, but this is a permanent exhibit and there will be more artists to follow. Also not to be missed at Newfields are the gardens, which might be decked out with pumpkins, holiday lights, or filled with fragrant flowers depending on the time of year.
At the end of the day, treat yourself to dinner at St. Elmo Steakhouse, which has operated from the same downtown location since opening in 1902. There are several bars, rooms, nooks, and passages, which makes it feel a bit like a speakeasy. The steaks are perfect, but the real star here is the shrimp cocktail. They make the cocktail sauce with freshly ground horseradish and proudly proclaim it to be the spiciest shrimp cocktail in the country. Be sure to keep a glass of water on standby.
Saturday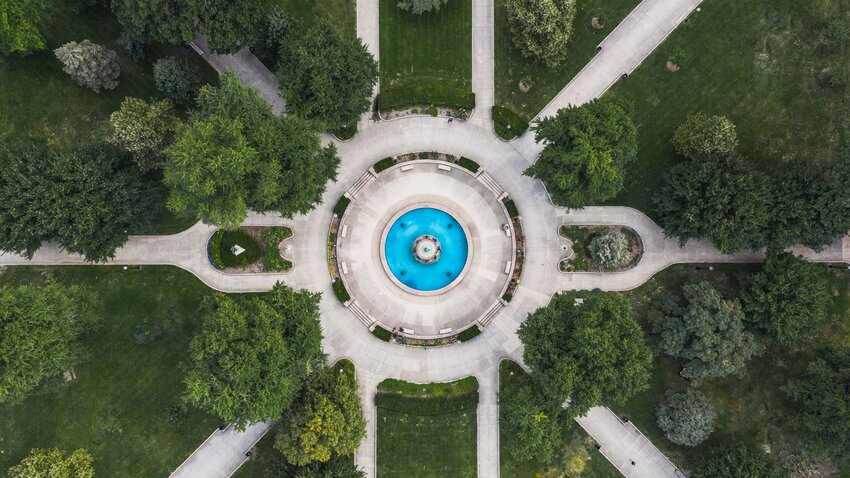 Start with breakfast at Gallery Pastry Bar, where part of the experience is watching the chefs and bakers at work in the open kitchen. The breakfasts are inventive and delicious with options like croissant fritters and brunch frites topped with sausage gravy and a soft-boiled egg.
Indianapolis is second only to Washington D.C. when it comes to acres dedicated to honoring veterans and no trip here would be complete without visiting at least some of the monuments. After breakfast, make your way to the Soldiers and Sailors Monument in the heart of downtown. This 284-foot high monument was constructed in 1902 to honor Indiana's fallen soldiers from previous wars, and the detail is exquisite. The limestone column is topped with a statue representing the Goddess of Freedom, while the base features bronze statues representing the cavalry, Army, Navy, and artillery in battle. Inside the monument is a gift shop and an observatory at the top of the column. Visitors can ride the elevator for a nominal fee or you can walk the 331 steps. (The views of the city are worth it.) Every night, the monument is home to the Signature Salute light show, which features a colorful display set to original music recorded by the Indianapolis Symphony Orchestra.
Next, walk 10 minutes to the Indiana War Memorials and Museum, which covers 24-acres with statues, parks, monuments, fountains, and a museum. The museum itself is three floors, the top of which is the ornate Shrine Room with a giant marble altar, a magnificent Swedish chandelier, and immense stained glass windows on all four walls. On lower floors, you'll find artifacts and exhibits dedicated to telling the stories of Indianans who served the country in the military. Admission is free.
When you've had your fill of monuments, it's time to make your way to The Garage Food Hall for lunch in the Bottleworks District. No matter what type of food you're craving, you'll probably find it here with dozens of restaurants and options ranging from poke and burgers to empanadas. Next, play pinball, go duckpin bowling, or enjoy some bocce ball at Pins Mechanical (they serve great cocktails, too).
Spend the rest of the afternoon exploring the shops in the five-block Mass Ave. arts district to browse independent shops, galleries, and unique finds like Stout's Footwear, the nation's oldest shoe store. Other cool stops in this area include Penn and Beech, where you can make your own candles.
Mass Ave is also full of exciting bars and restaurants. For dinner, snag a table at the Latin-themed Livery, located in a restored building that housed horses in the late 1800s. The food is excellent here, so instead of ordering an entrée, try several of the small plates so you can sample multiple dishes like street corn and tacos. Before you return to your hotel, stop by the ball and biscuit, a Prohibition era-inspired craft cocktail bar.
Sunday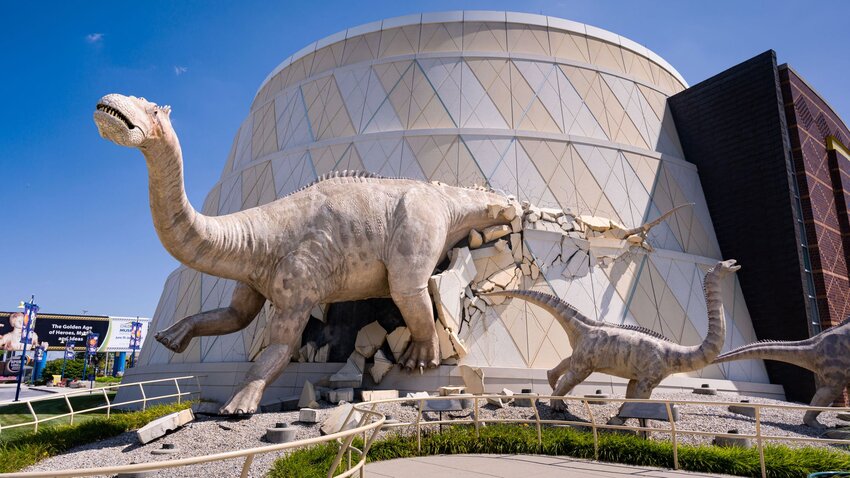 Enjoy a cold-pressed juice or the quiche of the day for breakfast at Garden Table before leaving for the Indianapolis Children's Museum. This museum is so fantastic that it's a must while you're in town, even if you don't have kids. It's about three miles away, so this is another situation where it might be advisable to call an Uber or Lyft if you don't have a car.
At nearly 500,000 square feet and with 11 different galleries displaying rotating and permanent exhibits, the Indianapolis Children's Museum is the largest children's museum in the world. On the lower level, you'll find a functional paleo lab where scientists work to preserve fossils and dinosaur bones in full view of the public. You'll also find exhibits dedicated to children who have been agents of change, like Indiana-native Ryan White, a five-story art installation by famed glass artist Dale Chihuly, and galleries dedicated to pop culture and sports. From March to November, there's also an outdoor sports center. Although most of the hands-on activities like pedal car racing, golf, and basketball are better suited to kids, it's still fun to take a look as an adult. And don't leave without making a visit to the impressive 25-foot-tall treehouse.
Where to Stay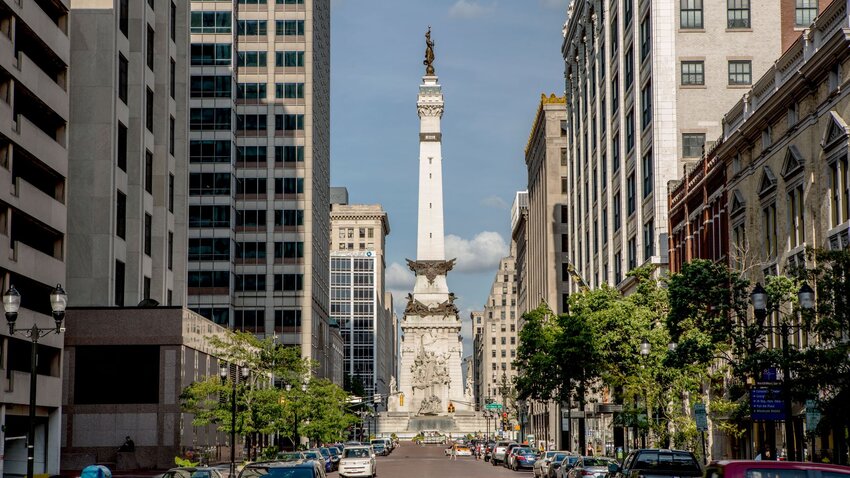 To make the most of your time in Indianapolis, opt for a hotel downtown. Since 2010, the city has invested more than $500 million into pedestrian sidewalks and urban trail systems, and as previously mentioned, it's easy to reach most of the city's major attractions on bicycle and foot.
The Bottleworks Hotel is within walking distance of most of Indy's main attractions. Located in a restored, art deco Coca-Cola bottling plant, the colorful tiles in the lobby and ornate details on the building's white exterior are stunning. The rooms are large and luxurious with sofas, workstations, and many feature private patios. Even if you don't stay here, it's worth wandering through just to check out the magnificent building.
The Holiday Inn Indianapolis Downtown is another great option, especially for budget-conscious travelers and families. The hotel offers kid-friendly amenities like a swimming pool and on-site restaurant (plus, kids under 11 eat free per adult ordering from the main menu). The hotel is located on the south side of downtown, within walking distance to the Lucas Oil Stadium and White River State Park.