Nothing channels the Golden Age of Travel quite like a luxury train. There's something undeniably romantic about falling asleep to the rhythmic sound of the wheels clacking over iron rails and waking up to sun streaming through the window that provides a new but equally fabulous view every morning. If money's no object for your next rail vacation, here are five of the most luxurious train rides in the world.
The Blue Train, South Africa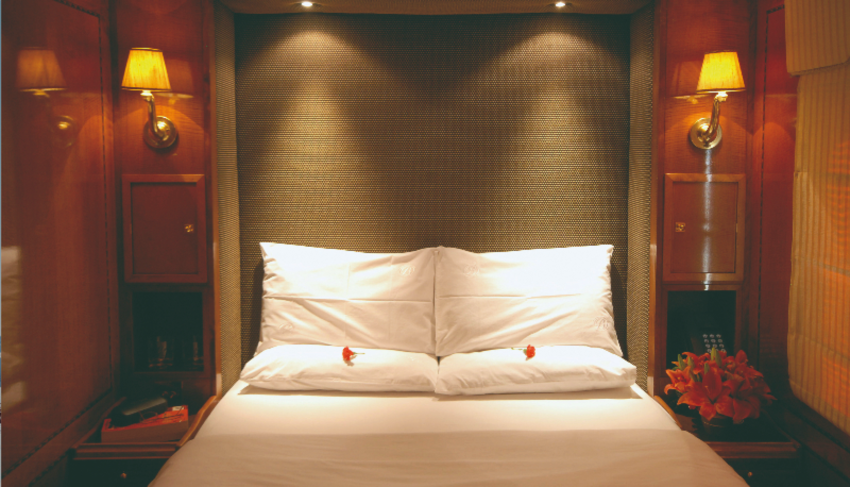 The Blue Train links Pretoria and Cape Town on a two-night journey of almost a thousand miles. In this, the most opulent of African trains, deluxe suites feature not only en-suite facilities, but a bath tub. It's the attention to detail that sets this train apart: air conditioning, underfloor heating, marble bathroom, goose down duvets and cotton percale bedding. Luxury suites are even more extravagant. They come with a personal butler, private digital entertainment system and a little extra space. Train Set 1 caters for just 54 guests, while on the days Train Set 2 operates, it accommodates 82 guests and trails a conference compartment and observation car. Every passenger benefits from the onboard WiFi, so it's as easy as you like to share envy-inducing photos of this incredible train.
Belmond Andean Explorer, Peru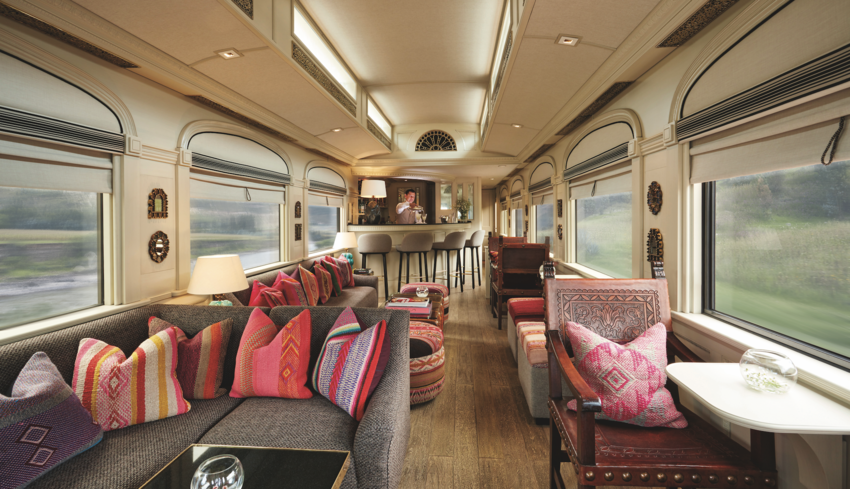 The new kid on the luxury block is Belmond's Andean Explorer, which links Peru's two southern belles, Cusco and Arequipa. It launched in May 2017 as South America's first high end sleeper service, targeting travelers who required only the finest levels of quality and service. Step on board and you enter a world of privilege where the elegant compartments are roomy enough to have their own wardrobe furnished with robe and slippers, and the walls are decorated with linen. But that's not all: the train has a dedicated spa car, where you can relax with a range of treatments as you cross the Altiplano in style. Try the clay wrap with coca leaves and local flowers. Designed to regenerate and refresh, you'll step off the train feeling better than ever.
Venice Simplon-Orient Express, Europe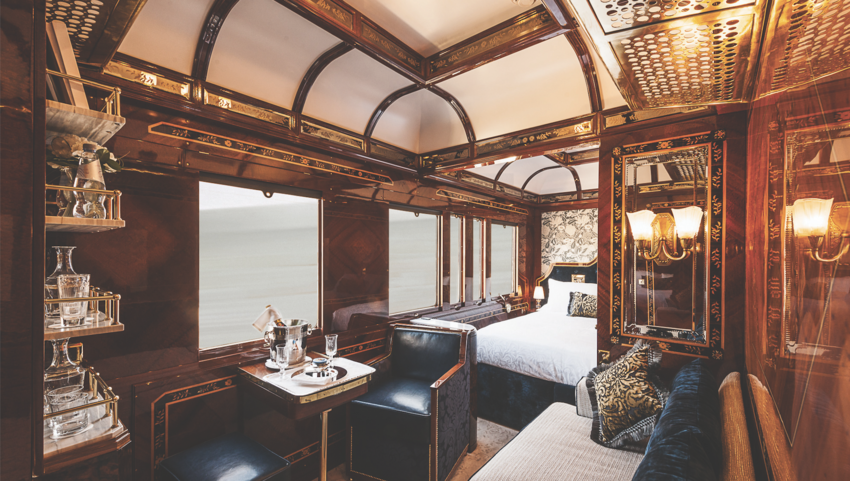 No luxury train epitomizes the glamour of yesteryear quite like the Venice Simplon-Orient Express. This train is an art deco icon, richly furnished with decadent fabrics and antique fixtures and fittings. Cabins are lovingly restored 1920s originals. The Venice Simplon-Orient Express harks back to an era when it was important that wood was polished to a high sheen and staff recognized the importance of etiquette and manners. For many of today's passengers, enjoyment comes as much from the culinary journey as it does from the scenery glimpsed through the windows. This is a train ride worth dressing up for.
The Deccan Odyssey, India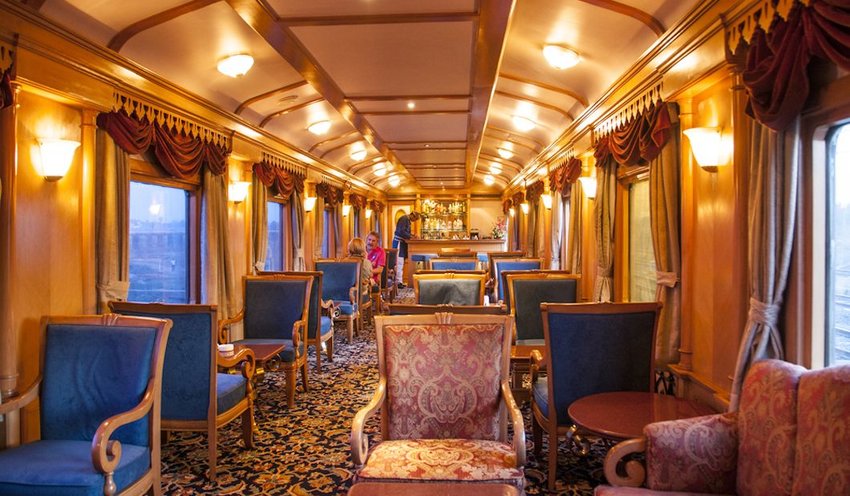 Following the success of the Palace on Wheels train, the Maharashtra government and Indian Ministry of Railways have teamed up to bring visitors the Deccan Odyssey. Described as a five-star hotel on wheels, the train offers six spectacular routes taking passengers to some of India's most captivating cities – Agra for the Taj Mahal, the pink city of Jaipur and Mumbai, the home of Bollywood. There's no question that passengers are treated like royalty on this train fit for a maharaja – nothing is too much trouble for your own personal attendant. Facilities such as an in-room safe, telephone, en-suite bathroom and air conditioning ensure the focus is on comfort, while the onboard restaurants, bar and even spa pamper to guests' every need.
The Ghan, Australia
The legendary Ghan traverses the Australian continent, effortlessly completing the journey from Adelaide in the south to Darwin in the north as it has done for 90 years. But what sets this train apart is its varied program of off-train experiences. Package up your journey with a cruise along the Katherine River Gorge, a thrilling flight over Kakadu National Park or the opportunity to visit the Royal Flying Doctor Service Base in Alice Springs. First, though, you'll need some persuasion to jump off this amazing train and leave behind the luxurious amenities of your Gold Service accommodation, with its en-suite bathroom, high quality bed linen and in-room audio commentary.