Nothing is truly as romantic as whisking away your other half for a dreamy getaway and spending some quality time together. Escape the stressors of daily life and instead, indulge in candlelit dinners and relaxing B&B stays as you experience the small town charm of America's most romantic destinations.
Montauk, New York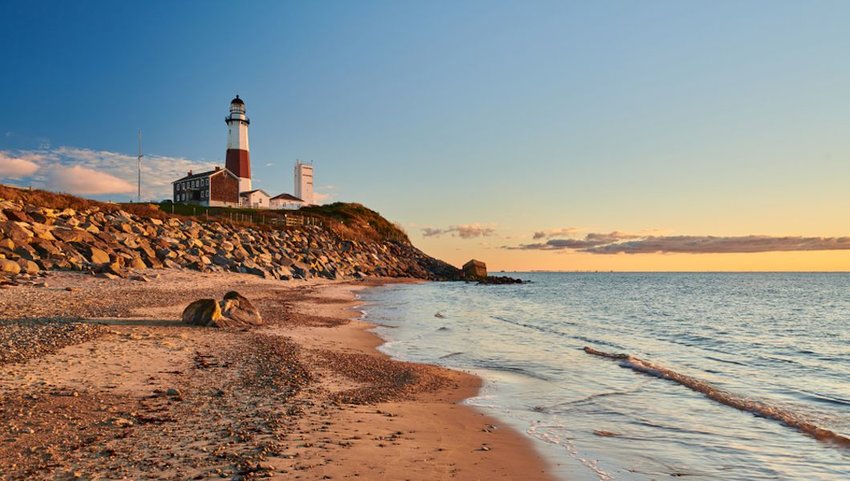 Just 120 miles east of New York City on the easternmost tip of Long Island's South Fork, the seaside village of Montauk offers a Hamptons-esque experience, but with a more laid back vibe. Situated on over 5,000 acres of pristine beaches and idyllic park grounds, Montauk invites its visitors to meander along the rugged cliffs of Montauk State Park, and go picnicking and bird-watching at Hither Hills State Park. But the one unmissable attraction is the Montauk Point Lighthouse, New York State's oldest lighthouse, built in 1796. Climb its spiraling iron steps, conquering 137 of them to reach the top, and witness the sun dip mesmerizingly below the horizon of the Atlantic Ocean.
Bar Harbor, Maine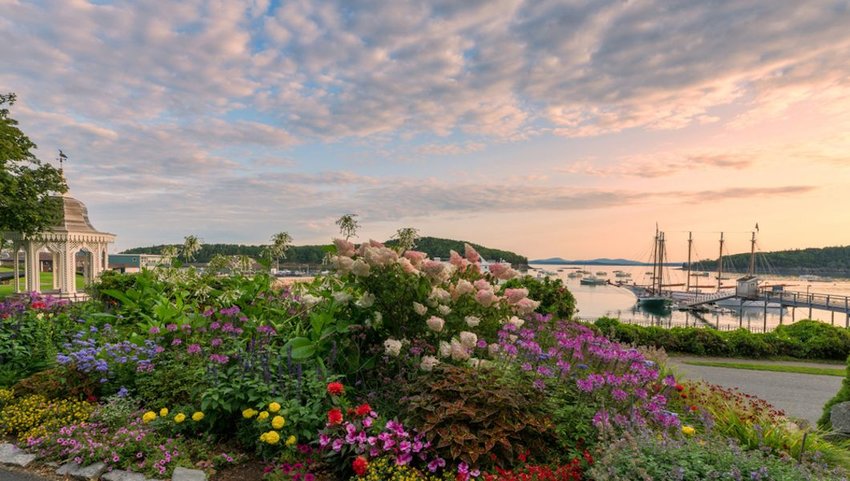 Bar Harbor enjoys a picturesque location on Mount Desert Island along Frenchman Bay. Home to Acadia National Park — Maine's sole national park — Bar Harbor serves as the gateway to 45,000 acres of granite sea cliffs, forested trails, and rocky beaches, making this an ideal getaway for active couples. Following an afternoon of adventure, roam Bar Harbor's quaint downtown, stopping in its souvenir shops and chic cafes, then soothe your body with a relaxing massage or rejuvenating body wrap at the Bar Harbor Inn Spa. Come evening, retreat to your charming cottage rental where you'll gorge on fresh fish as you dine al fresco on the patio, relishing the salty sea air.
Amelia Island, Florida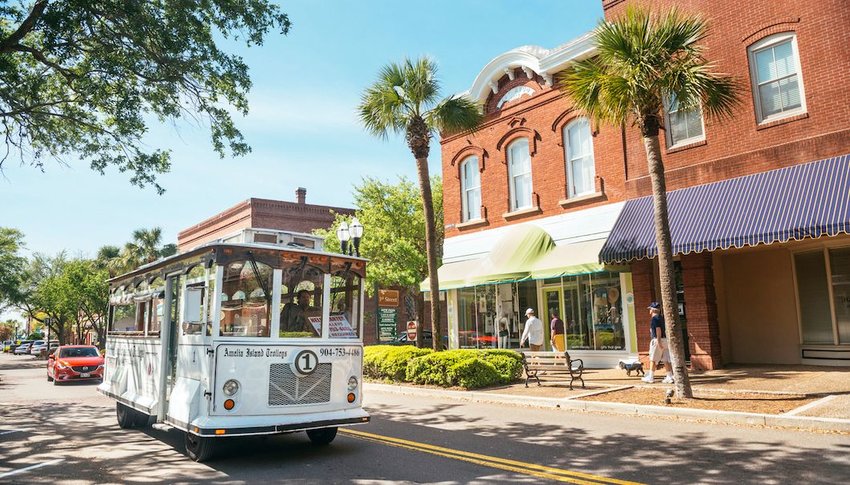 A sun-drenched Florida destination without the glitz and glamor of Miami, Amelia Island is a quaint barrier island town some 30 miles northeast of Jacksonville. Its charming downtown features Victorian-era mansions and historic homes-turned -B&Bs, which you can check into for a bit of an escape. And Amelia Island's 13 miles of pristine beaches lapped by the Atlantic Ocean make for dreamy walks or horseback rides along the shore. Stay at the Fairbanks House, an elegant villa dating back to 1885, where its rooms are outfitted with four-poster beds, claw-foot tubs, and crackling fireplaces.
St. Simons, Georgia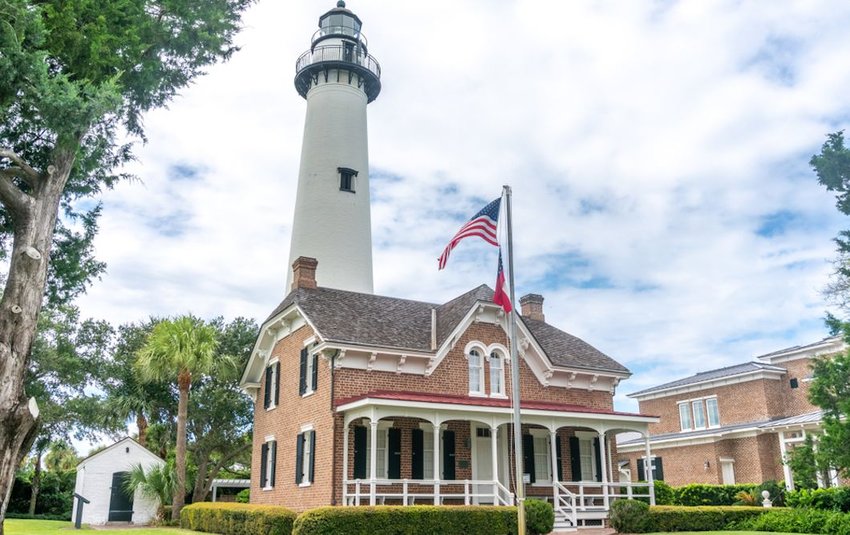 Spend some quality time with your person on St. Simons, the largest and most developed barrier island of Georgia's Golden Isles. With its stretches of pretty beaches and marshes, it's easy to feel at ease in this secluded coastal town. Take a stroll on East Beach, or rent bicycles and cruise along the St. Simons Island Trail System, a network of 30-plus miles of bike paths that hug the island's coastline, lined by majestic live oaks. Head to the southern tip of St. Simons to witness the St. Simons Island Light, a lighthouse rebuilt in 1872 following its destruction in the American Civil War. For an unobstructed view of this historic landmark, stay in one of the 34 rooms at the charming St. Simon's Inn.
Beaufort, North Carolina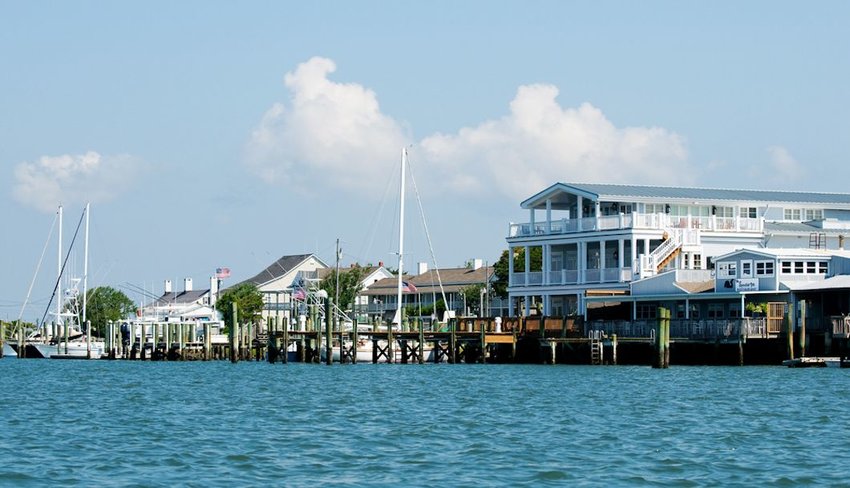 Dating back to 1709, Beaufort is North Carolina's third oldest town, which is apparent in its historic collection of stately Victorian mansions, Greek Revival, Queen Anne, and Gothic Revival structures, which now house B&Bs, cafes, and a number of outdoor restaurants. Explore the town by bicycle, or get to know Beaufort's intracoastal waterways on a private boat tour, but don't miss a visit to Shackleford Banks — an undeveloped island along the 56-mile long Cape Lookout National Seashore — for a look at the island's wild horses.
Aspen, Colorado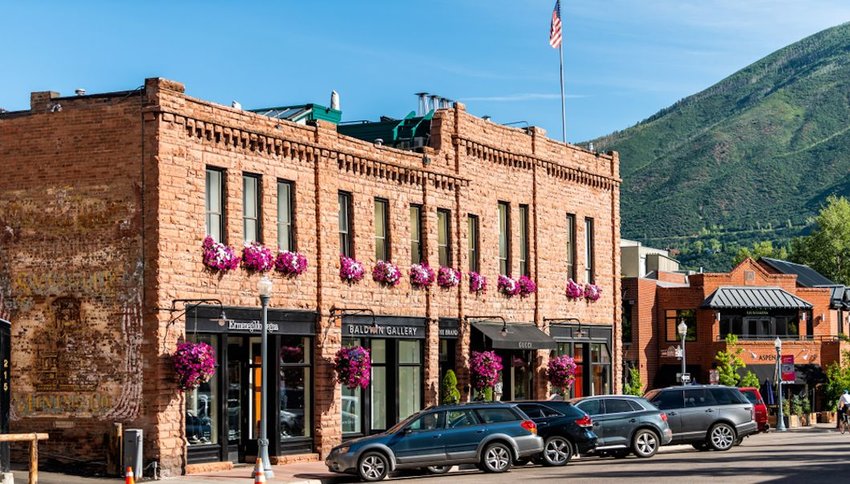 Embodying a kind of chic attitude, Aspen is one of Colorado's most glitzy ski resorts. Home to four ski slopes, this destination attracts visitors year round, as its vast network of rugged trails beckon intrepid hikers during the warmer months. Explore the natural beauty of the Rockies as you try your hand at skiing on the beginner-friendly Buttermilk, or expertly navigate the slopes of Snowmass. Then for the ultimate romantic dining experience, head to Cloud Nine Alpine Bistro, housed in an upscale European-style ski hut. Situated at a lofty 10,700 feet midway up the Aspen Highlands, this place is only accessible on skis, snowboard, or snowcat, but it comes with a view of Colorado's most famous twin peaks, the Maroon Bells, along with everything from charcuterie and fondue to plenty of pasta.
Friday Harbor, Washington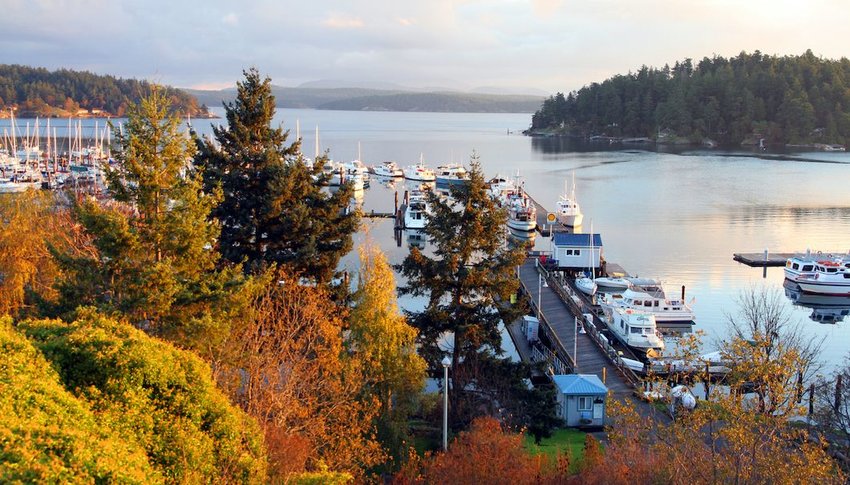 Situated on San Juan Island off the coast of northwestern Washington, the vibrant arts community and natural beauty of Friday Harbor is easily accessible by ferry from Anacortes. With a modest population of just below 2,500, Friday Harbor serves as the major commercial hub for the San Juan Islands. It's a pedestrian-friendly destination, and you're encouraged to explore on foot as you check out the boutique shops, art galleries, and restaurants that are housed in historic wooden frame buildings, a tribute to Friday Harbor's past as a fishing town. Spend afternoons hiking and spotting whales from the shoreline, or participate in a whale watching cruise that traverses the coast for a chance to see some marine giants up close.
Skaneateles, New York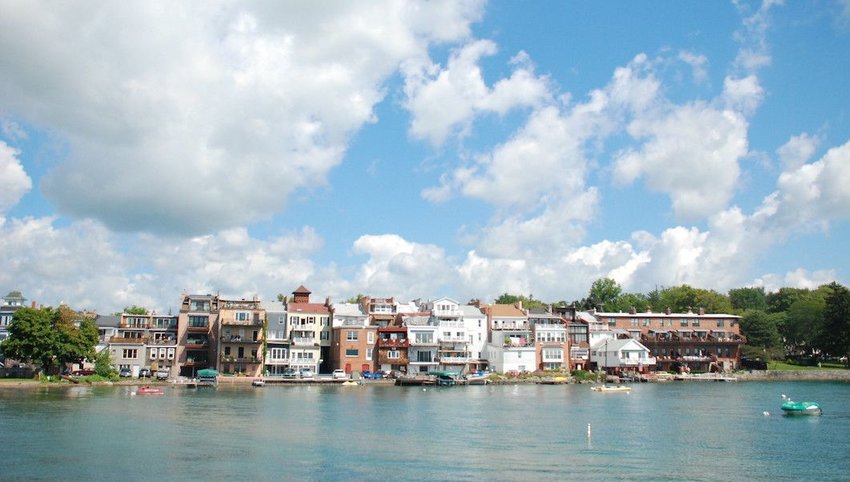 Perched on the northern tip of the 16-mile-long lake of the same name, the sleepy waterfront village of Skaneateles was founded in 1833. It's one of the most charming towns in New York's idyllic Finger Lakes region, preserving its history in the form of elegant Greek Revival and Victorian homes. Picnic beneath the gazebos of Clift Park, or book an afternoon wine tasting at Anyela's Vineyards, before ending the day with a meal at local favorite Doug's Fish Fry.