One of the telltale signs that the holiday season is around the corner is when bright colorful lights start going up. Your neighbors may have an inflatable Santa, or a string of tasteful rainbow lights around their roof, but certain places across the U.S. go the extra mile and put on some truly spectacular scenes. Here are just a few of the most extravagant holiday light displays in the U.S. that you'll want to check out this year.
Gardens Aglow - Boothbay, ME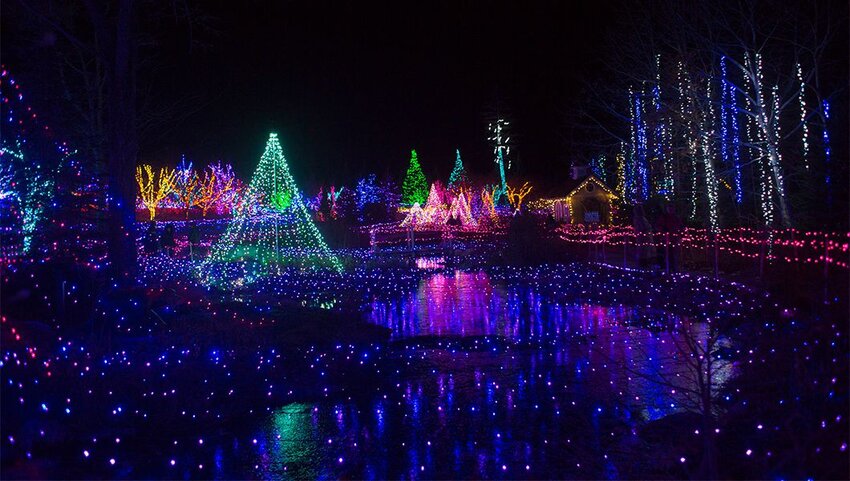 While visitors to Coastal Maine Botanical Gardens in Boothbay, Maine express much fondness for the park, which features more than 300 acres of garden space as well as a mile of tidewater shoreline, they often cite its Gardens Aglow event as a high point of the year. Over 750,000 lights brighten 14 acres of the park, and the displays run the gamut from baubles to entire landscapes. And once you witness all the magic, you can marvel at the surrounding neighborhoods, which participate in their own lights contest during the holidays.
ZooLights at the Smithsonian's National Zoo - Washington, D.C.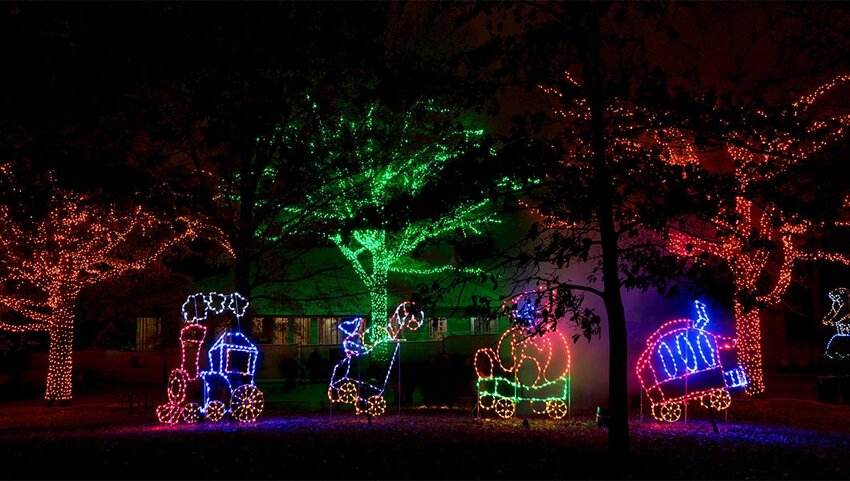 As one of the oldest zoos in the U.S., the Smithsonian's National Zoo is spectacular throughout the year, but its annual ZooLights event will make you see it in a new light — literally. The exhibits and enclosures come alive with glowing animal-shaped lanterns, twinkling lights, and live music. Delicious snacks are also on offer, and you won't run out of displays to enjoy. However, if you're hoping to see real, live animals, then you may have to wait until daytime, as most of them are safely tucked away during this bright extravaganza.
Fantasy in Lights at Callaway Resort & Gardens - Pine Mountain, GA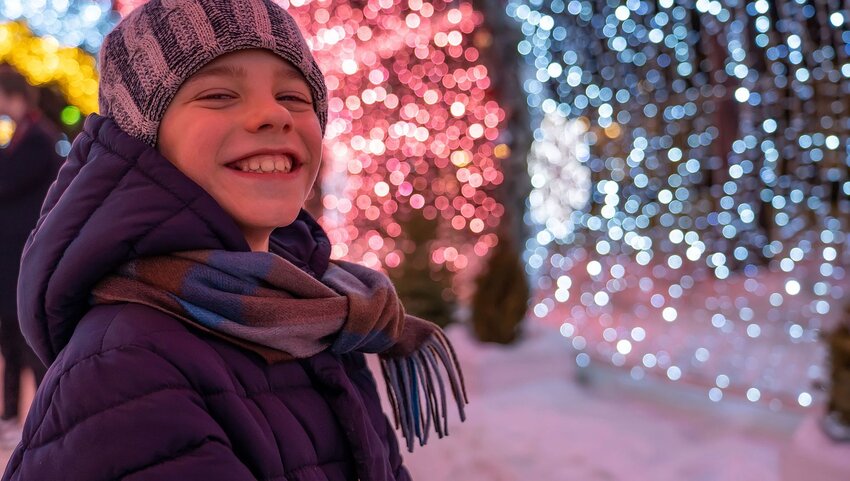 Callaway's light show is so grand that many people choose to stay in the nearby resort overnight just to savor every last bulb. Located 80 miles outside of Atlanta, Callaway's "Fantasy in Lights" event boasts both a walk-through experience and a seven-mile drive-through show. Expect light tunnels, towering nutcrackers, a lake-wide light show, and a Christmas Village.
Austin Trail of Lights - Austin, TX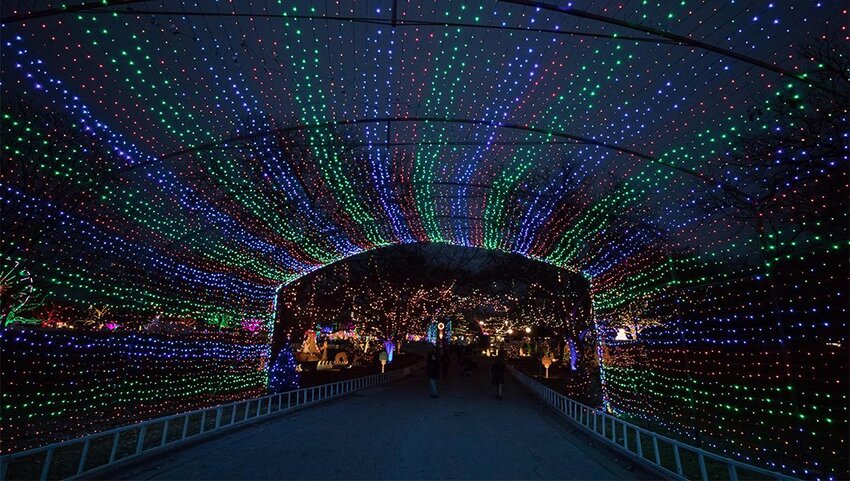 The Austin Trail of Lights isn't just a show — it's a workout. All in all, the 2 million bulbs, 70 displays, and 90 twinkling trees comprise over 2.5 miles of glittering holiday bliss — all of which you can walk. As you make your way along the trail, you'll find holiday mainstays like Santa's workshop and swirling light tunnels. As a cherry on top, you can get in for free on certain nights.
Tree Lights at the Morton Arboretum - Lisle, IL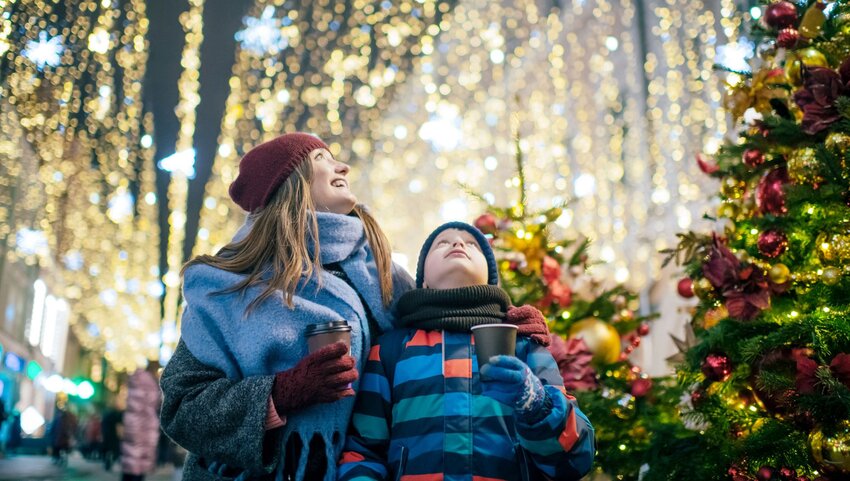 While Chicago's Millennium and Grant Parks are prime holiday destinations, this year, venture outside the city for a different holiday treat. Just 25 miles west of the Windy City, the Morton Arboretum offers an even more festive atmosphere, complete with 50 acres of glowing trees, stunning art, and immersive music. After the one-mile-long stretch of festivity, you'll be even more ready for the holiday season than ever before.
Blossoms of Light and Trail of Lights at Denver Botanic Gardens - Denver, CO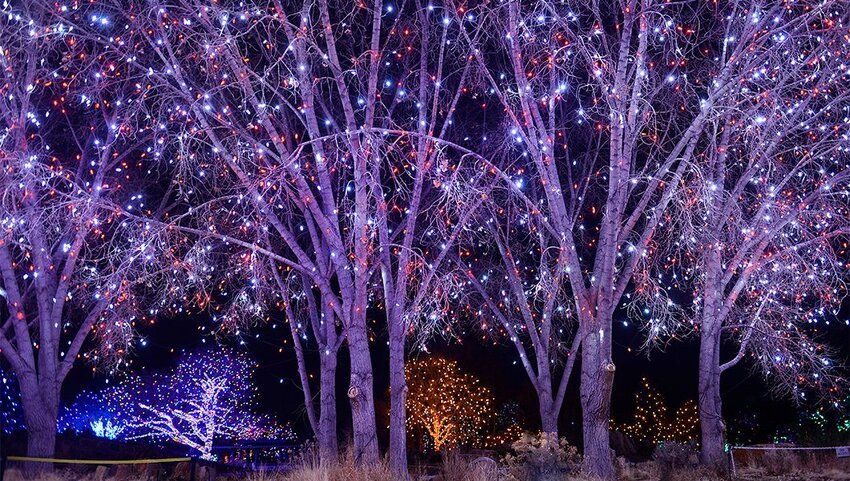 The Denver Botanic Gardens actually offers two separate holiday events each year. Blossoms of Light, near downtown Denver, gives visitors the opportunity to encounter trees and underbrush awash in a spectrum of magical colors. Meanwhile, the Trail of Lights – just 20 miles outside the city – contains two separate paths that wind through the foothills and feature glowing tunnels and illuminated antique tractors. Both events are very worth your time.
Enchanted Forest of Light at Descanso Gardens - Flintridge, CA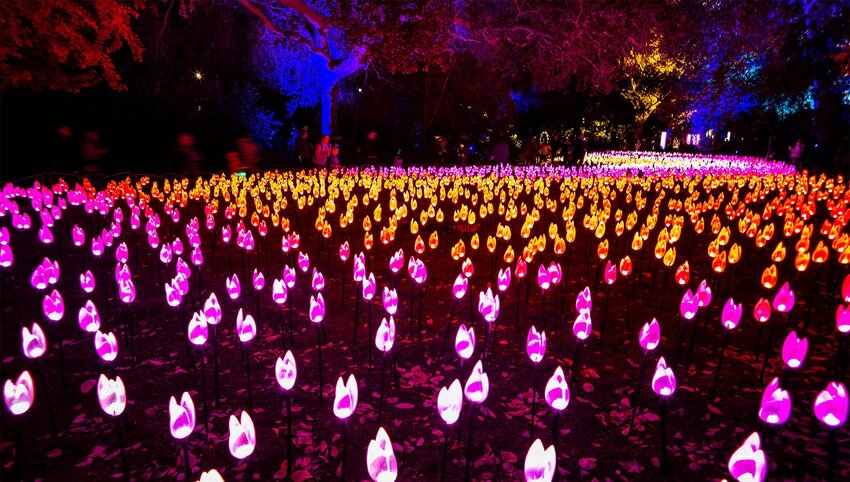 In the Descanso Gardens' Enchanted Forest of Light, you'll experience a truly unique sensation of being in another world. The Gardens' Ancient Forest of gingko and redwood trees is the perfect spot for a flood of impressionistic light combinations. Plus, the Rose Garden sprouts a lit-up stained glass village around this time, too. You can find the Descanso Gardens just 15 miles outside of downtown Los Angeles.