Mexico — the land of endless summer, delicious food, and rich culture. As a popular vacation destination for many, this country is well-known for its all-inclusive resorts and romantic, palm tree-lined coasts. There are a few favored beach destinations in Mexico, including Puerto Vallarta and Cabo San Lucas on the Pacific Coast, and Tulum and Cancun to the east on the Caribbean.
A clear favorite among the beach crowd, Cancun is a beautiful coastal city on the Yucatan Peninsula in the Mexican state of Quintana Roo. This Caribbean paradise happens to be one of my favorite places to visit — I've returned time and time again. While you might be ready to pack your bags and head down to Mexico, take a look at these suggestions first. From activity recommendations to safety tips, here are 10 things that I would've liked to know before visiting Cancun.
Research How to Get Around Town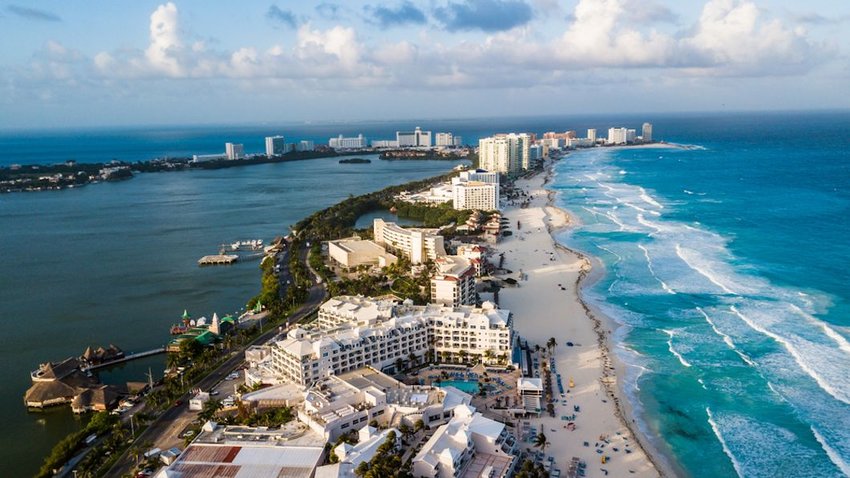 Take a look at transportation options ahead of time, for convenience and safety reasons. Many resorts send shuttle buses to the Cancun International Airport throughout the day, but they might cost a few pesos and often run late. Grab a drink at the Margaritaville stand outside of the airport to make the wait for the bus a little more enjoyable. Be sure to call your resort ahead of time for a shuttle, as there might be limited space.
When leaving your resort to go to the bustling downtown strip, make sure you have a general idea of the bus routes. While they are less expensive than a taxi, and often safer, it's easy to get routes confused in such a busy area. Save a bus stop map to your phone for easy access. The buses run 24 hours a day in the Hotel Zone and cost about $8.5 pesos, about 40 cents USD, for a one-way ride. Information on bus routes to other cities, ferry schedules, airport transfers, and more can be found here.
Save Your Immigration Form
Mexico requires visitors to fill out an Official Entry Immigration Form, also called a Tourist Card, before passing through customs at the airport. You can fill this form out online before traveling, or during your trip to Mexico. The airlines typically hand these out before landing, or you can fill it out in the lobby before customs. There is an exit part of the form — DO NOT lose it. If you fill out the form online, print both parts and keep the exit part with you. If you fill it out in person, the exit form is ripped off of the entry form and placed in your passport. If you do not present the exit form at security before boarding your flight home, you will be fined.  
Take Advantage of Cancun's Proximity to Other Destinations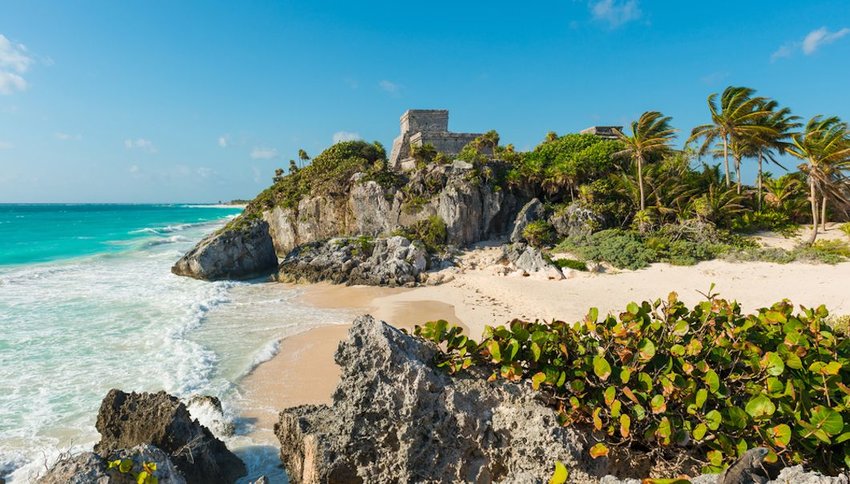 While it might be tempting to stay sequestered in your all-inclusive resort, be sure to leave Cancun to explore its neighbors. Cozumel, Tulum, and Playa del Carmen are right down the road from Cancun, and offer beautiful beach communities that are perfect for a day trip. Playa del Carmen is an hour drive south along the coast. There you will find a little bit of everything —upscale villas and resorts, shopping on Fifth Avenue and the Xaman-Ha Mayan ruins. Cenote Chaak Tun is a 15-minute drive inland from the beach and is worth the stop. These ancient caverns have crystal-clear natural pools where visitors can swim and snorkel through the low-lit rock formations.
The island of Cozumel is directly east of Playa del Carmen and is easily accessed by a short, scenic ferry ride. As a mostly undeveloped island, the diving and snorkeling opportunities here are bountiful. Dive a section of the second largest reef in the world, the Mesoamerican Reef, also known as the Great Mayan Reef.
Finally, Tulum is just a bit further south and home to some chic shops, restaurants, and yoga retreats that you won't want to miss. Tulum also has its own Mayan ruins which aren't as extensive as Chichen Itza but are set against a gorgeous Caribbean view.
Keep Pesos in Your Wallet
Always keep pesos in your wallet. Not everyone in town accepts credit cards, especially small shops and stands. This also avoids fees that sometimes occur when using credit or debit cards internationally, especially for small payments. If you're staying at an all-inclusive resort, all expenses are included, right? Typically, tourists forget about tipping while using an all-inclusive package. The employees at these resorts work hard and often don't get tipped as much or as often. A small tip at the bar or for room service can go a long way. Not only is it much appreciated, but you're likely to get better service.
Shop at Local Markets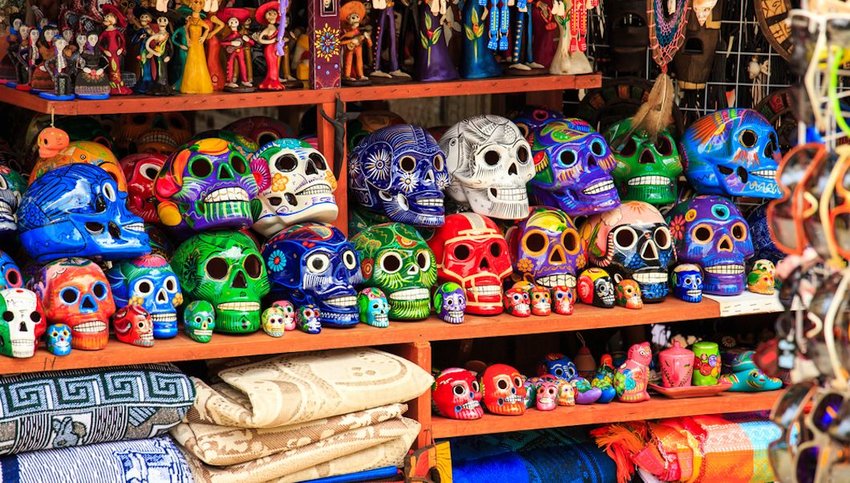 Skip the airport gift shops and check out the colorful local shops, traditional specialty stores, and tented flea markets. You will find an assortment of eccentric handmade goods, from wooden carvings to Calavera sculptures. The local vendors appreciate your business, and if you are kind and respectful, they might give you a discount on your souvenirs if you ask. Children sell bracelets and other small, handmade goods at night along the main strip of restaurants and bars in the Hotel Zone. If you buy one, be wary, more children will swarm you to sell their items, too. You can politely decline, or give in, buy more than you need, and empty your pockets of spare pesos.
Be Cautious of Water and Food Contamination
The tap water at resorts can make you sick, as well as food that is made with or washed in the water. A lot of people grossly underestimate how sick they can get from this, but couple it with margaritas in the hot Mexican sun, and you'll be dehydrated in no time.
It's best to drink bottled water — you'd hate to ruin your trip over something like this. To save money, buy a few gallons of water from a local store to keep in your hotel room. It will be much cheaper than buying individual bottles, and you can fill up your reusable bottle and hit the road. Remember to ask for no ice in your drinks at restaurants — after a few glasses, a little melted ice adds up quickly.
The warnings are the same for food in Mexico — our stomachs might not be used to things that the locals are. Eat your meat well-cooked, only eat fruits and vegetables that you can peel, and avoid food stands that look unsanitary. I won't completely rule out hole-in-the-wall taco stands — it's a great way to try the local cuisine. Pick places that have good reviews and seem to be well-loved. If plenty of other tourists are eating there, chances are you'll have no issues.
Avoid Tourist Traps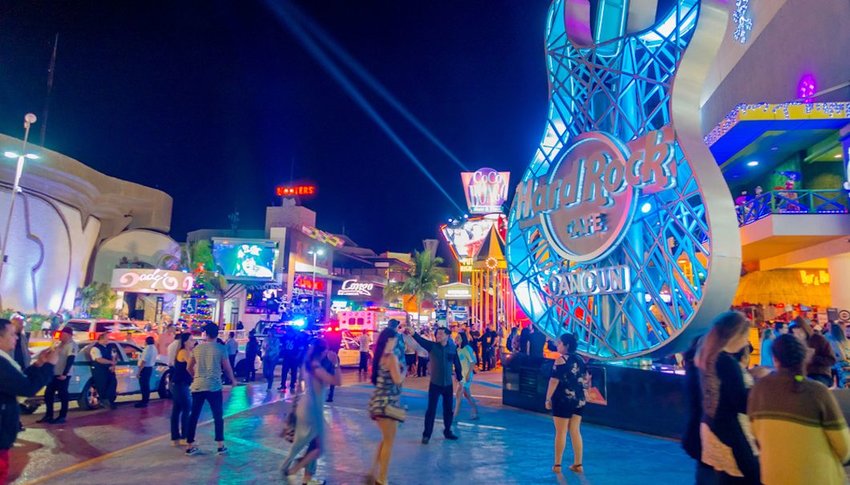 In all honesty, some tourist traps can be fun the first time, if only for the experience and to say you did it. While Cancun is full of them, there are some you should skip, and some worth seeing just once. You're most likely staying in the Hotel Zone if you're visiting Cancun — it's safer and generally more scenic. In this area, there are tons of tourist attractions, including chain restaurants and bars. If you want to experience one, skip the Hard Rock Cafe and go to Señor Frogs instead. It has a high-spirited atmosphere, live entertainment, and a water slide that goes through the restaurant.
Skip swimming with dolphins at the aqua parks and book a dolphin-watching cruise instead. Not only is it awesome to view them in their natural habitats, but it's a great way to see other wildlife, like sea turtles and whale sharks. Most importantly, street vendors selling tickets to what sounds like a tourist trap can be pushy — don't be afraid to say no.
Go Off the Beaten Path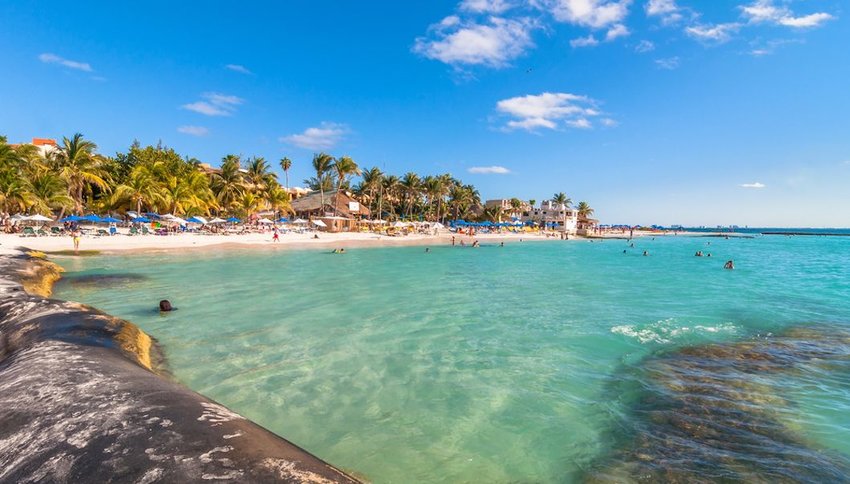 Exploring hidden gems in Mexico requires a little bit of planning, but can be very rewarding and safe when done right. One option worth looking into is a visit to Isla Mujeres, a small island just 8 miles north of Cancun. You can reach Isla Mujeres by ferry or by booking a day trip on a catamaran. I recommend booking the day trip to get the most out of your experience. These all-inclusive day cruises include food and drinks, snorkeling, docking fees on the island, and live entertainment or music onboard.  
Isla Mujeres is breathtaking. Upon disembarking, you will walk over shallow turquoise waters to the sandy shore. The streets are lined with charming local bars, shops, and wispy palm trees. Stop at a street vendor for fresh coconut water still in the coconut, then spend your afternoon relaxing by the beach as the warm ocean breeze comes ashore.
Book Excursions and Activities at Your Resort, Not With a Street Vendor
Snorkeling, parasailing, and boating are easier than ever in Cancun — I even went on a mini-submarine once. However, there are a lot of local tour companies, so it can be overwhelming to pick one to book with. Save time and money by booking at your hotel. All of the resorts in the Hotel Zone have staff that will work with you to book the right excursion for you and your fellow travelers, at a reasonable price. Perhaps the biggest advantage to this is that these staffers are trustworthy, unlike some street vendors that you might come across. Inquire about excursions soon after you arrive at your hotel to see what is available for you that week.
Don't Overlook the Culture and History of the Area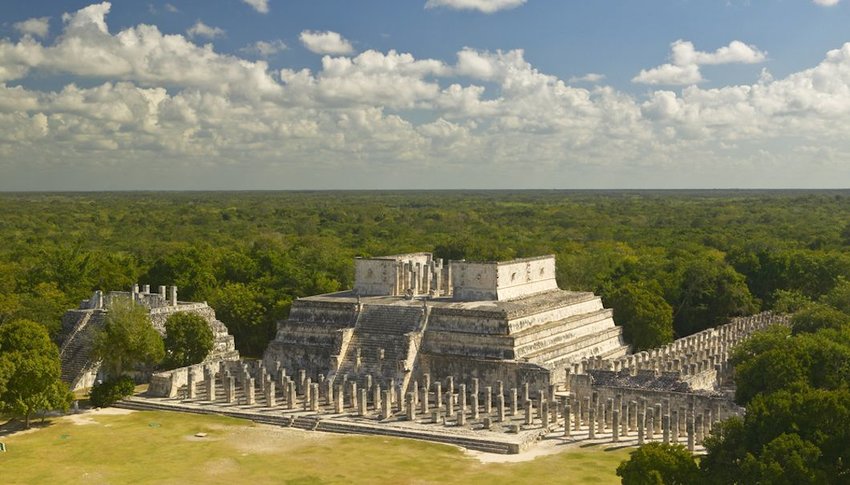 Some feel that Cancun is overrated, but they're usually talking about the busy downtown area of touristy clubs, restaurants, and shops. The rich culture and history of the area are often overshadowed by the nightlife. Go on an excursion to one of the many Mayan archaeological sites to gain an appreciation for its people.
What are your options? Take a day trip to Chichen Itza, once the most powerful city in the ancient Mayan Empire, which is also a UNESCO World Heritage Site. The El Rey Archaeological Zone is a quick bus ride south from your hotel — it's actually located in the Hotel Zone. This small, preserved area of ruins dates back to 250 A.D. and is perfect for a quick daytime activity.
Other options include the Museo Maya de Cancun, an expansive, multi-million dollar museum. It was built to house the many Mayan artifacts found in the area. In Playa del Carmen, visit the Mexican Folk Art Museum, where you will learn about the diverse cultures of modern-day Mexico. A crowd favorite is the Los Dias De Los Muertos (Day of the Dead) colorful doll display.