Planning your first international trip can be as daunting as it is exciting, no matter what age you are. A new culture to wrap your head around, food you're unfamiliar with, and a foreign language all present challenges. So, what should you consider? Here are 10 things to know before your first international trip.
A Group Tour Is a Great Idea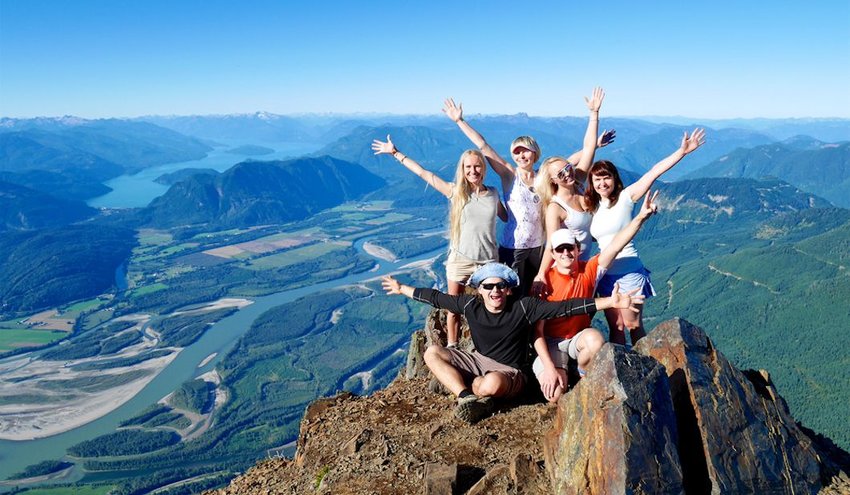 One way to cut your teeth on international travel is to book a group tour. Having the support of a reputable company or a group of likeminded, and sometimes more experienced, travelers is a great way to boost your confidence. Knowing that you have the back up of a guide or representative should things go wrong gives you peace of mind so you won't spend your vacation worrying. Truly independent travel is incredibly rewarding, but you might feel more comfortable if you get a little international travel experience behind you before embarking on a solo trip.
You Must Do Your Homework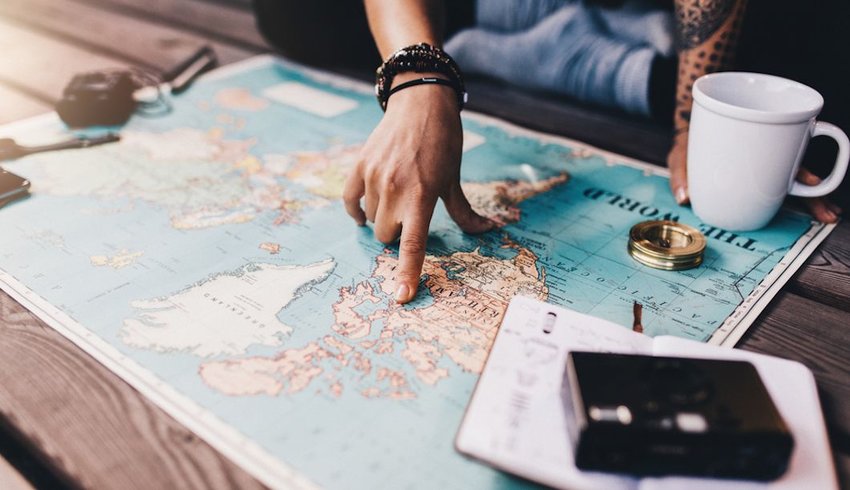 In a way, international travel is no different to any other kind of skill – you build up a knowledge base along the way but it doesn't hurt to do some research before you set off. Buy a reputable guide book and use it to inform your planning. They have practical help about getting around and where to stay and unlike the internet, the author has already sifted through mountains of information and cut out what's irrelevant. If you can, ask a friend or family member who's already been, or engage with a blogger and ask for their tips.
You Might Need a Visa
Unfortunately, getting into some countries isn't as easy as showing your passport and smiling nicely at the immigration officer. Visa applications might seem complicated, but most are straightforward. You'll need to fill out a form, supply a photograph or two and pay a fee. Occasionally you'll need a letter of introduction, usually supplied by your hotel or tour operator. Sometimes you can apply online for an e-visa, or collect a visa on arrival. For other countries you might have to visit the embassy or send your passport through the post (if you do, make sure you can track its location). And of course, there are plenty of countries where you won't need a visa at all.
You Should Prioritize Your Health and Safety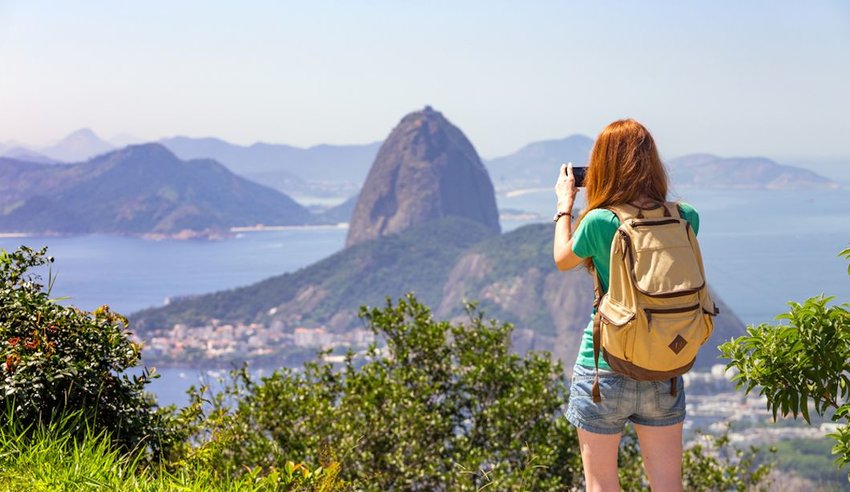 No matter how much you want to visit a place, your own safety has to be a priority. Double check governmental sites so that you can be sure the place you wish to visit is safe and to make sure you're informed of any issues that might affect your trip. Take out a comprehensive travel insurance policy which has extensive medical cover and sufficient cover for the possessions you intend to take. Don't be paranoid, but be smart. Your first international trip should be one you remember for the right reasons. Consider opting for a destination which has a well-established tourist infrastructure. Independent travel can be much less intimidating if you can hop on a tourist shuttle rather than get your head round the local bus system, for instance.
You May Experience Culture Shock
On top of a language barrier, it's worth considering customs and traditions. Culture shock can be exhilarating, but it can also leave you feeling like you've bitten off more than you can chew. Solo females might wish to get some travel experience under their belt before tackling parts of the world where gender equality is less developed. Similarly, LGBTQ travelers may prefer to consider local attitudes before deciding how comfortable they're likely to feel. There's no reason why anyone shouldn't travel  anywhere, but if it's your first international trip there's something to be said for easing yourself in gently and choosing a place where you can just be yourself.
Be Realistic When Planning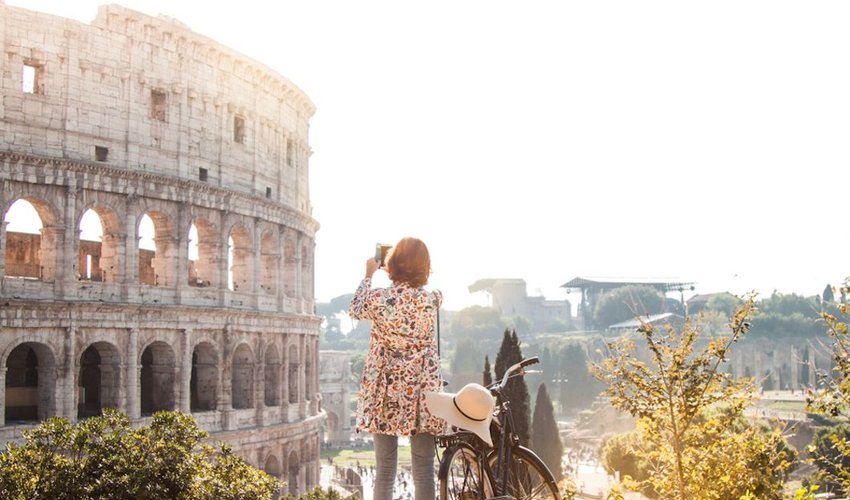 One of the biggest mistakes novice travelers make is cramming too much into the time they've got. That's perfectly understandable, of course. Once you start your preparation you uncover a world of must-sees and it can be hard to be patient. But dashing around from one place to the next ticking off sights is no recipe for a successful international trip. Plan to spend at least a few nights in each place so that you can enjoy what you've come to see without rushing. Remember that what's doable also varies from place to place. For instance, European countries might seem small by North American standards, but the density of building is significantly higher – and with that comes more to see per square mile and a whole lot more traffic.
Factor in Flight Time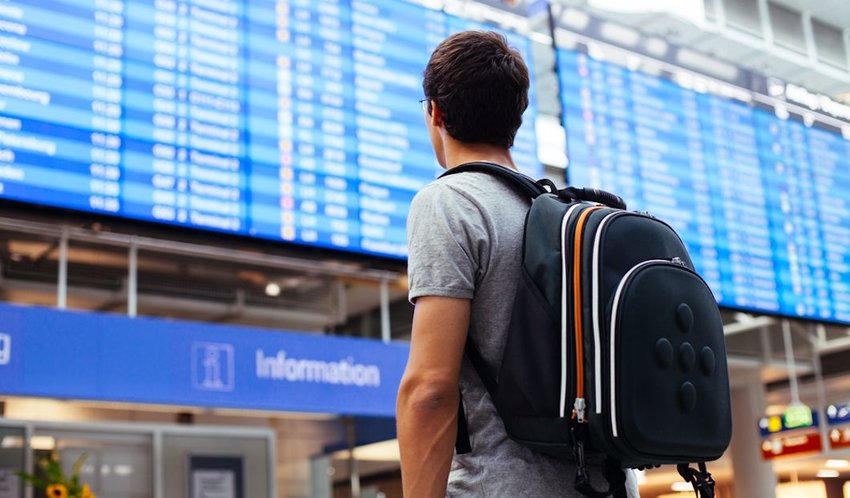 Long haul flights take their toll. Step off an overnight flight, and if you've been traveling in economy and haven't slept, you're probably not going to be very receptive to sightseeing. Think about how much time you're able to take off work and try to get the journey time in proportion. A place that's a few hours away is a good choice for a weekend break, but if you're going to be in the air for a while, the time you spend at your destination needs to be worth the increased cost and effort. Jet lag will also play its part. Traveling eastbound is generally thought to be harder for the body to adapt to, so if you're jumping several time zones in that direction, don't be too ambitious with your planning for the first day or two.
Learning a Few Words Helps
If you're planning a trip somewhere that uses a different language, learning even a few words can help. Knowing how to say please, thank you, hello and goodbye will get you off on the right footing with those you come into contact with. It's worth carrying a pocket-sized phrase book, or loading a translation app onto your phone or tablet. Another option is to buy or make a laminate card bearing pictures of the essentials, a bottle of water, a bus or a toilet for example, so that you can point to them if you need to. If you're planning a multi-city trip, perhaps start where the language is the same or similar. For example, US travelers heading to Europe could begin in London before branching out to Paris, Berlin or Barcelona.
You Should Be Open to New Foods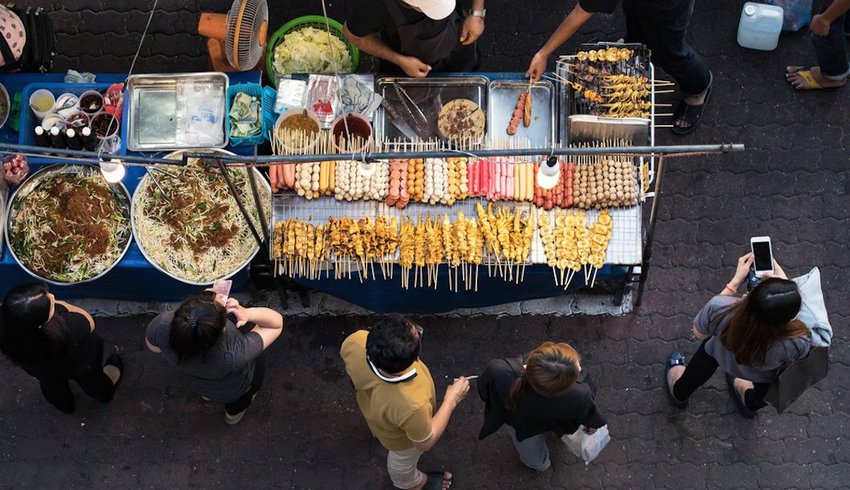 Embracing a new culture might also be a shock to your stomach. There's nothing wrong with embarking on a life of international travel in a place where you can eat something familiar once in a while. It's exciting to try local food, and for many of us, it's one of the great pleasures of international travel. But every once in a while, it's good to throw on your culinary comfort blanket and grab a coffee from your favorite chain or a burger in a fast food joint. Just don't do it every day!
Be Prepared for Long Flights
Finally, before you set out prepare yourself mentally and physically for a longer flight than you may be used to. That 10-hour trans-Atlantic flight is no joke, and you're going to want to be prepared. That might mean downloading plenty of books and movies to keep yourself entertained, packing melatonin or an eye mask to help you sleep, or paying extra to upgrade your seat. Make sure you hydrate while in the air and get up and move every couple of hours to get the blood flowing. The last thing you want is for your long flight to wreck your body before you've arrived in your destination.