Combining history, culture, food, and art, Italy is a traveler's dream. In fact, it's so popular that it draws an outstanding number of tourists annually — around 94 million, to be exact. This high number can account for the long lines at the Leaning Tower of Pisa, the huge crowds surrounding the Michelangelo's David, and the throngs of people jostling to get into the Colosseum.
Alternatively, to avoid the lines and beat the crowds, you could plan a trip to one of Italy's communes, or small towns. Scattered throughout the country, these delightful and under-the-radar towns are sure to capture your heart. And if you're worried you'll be missing out on an authentic Italian experience by skipping the big cities, fear not. Between sipping Chianti in a small Tuscan village to standing beneath hand-painted frescoes in a rural church, the following communes are as Italian as it gets.
Greve, Tuscany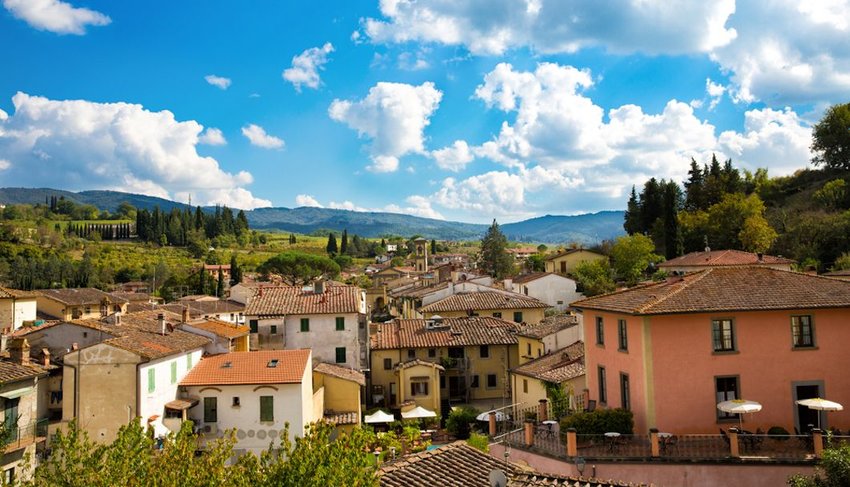 Less than 20 miles from Florence is the town of Greve. In addition to its triangular-shaped town square, Greve is unique in its many small-town offerings. Home to fantastic cheese shops, wine stores, restaurants, and farmers' markets, it's easy to spend your days enjoying the leisurely pace of Italian village life. Often referred to as the "gateway to Tuscany," Greve is also situated in a most ideal location. Day trips into the Tuscan countryside and the surrounding Chianti vineyards are effortless from Greve, which means you may want to post up here for longer than a day.
Dozza, Emilia-Romagna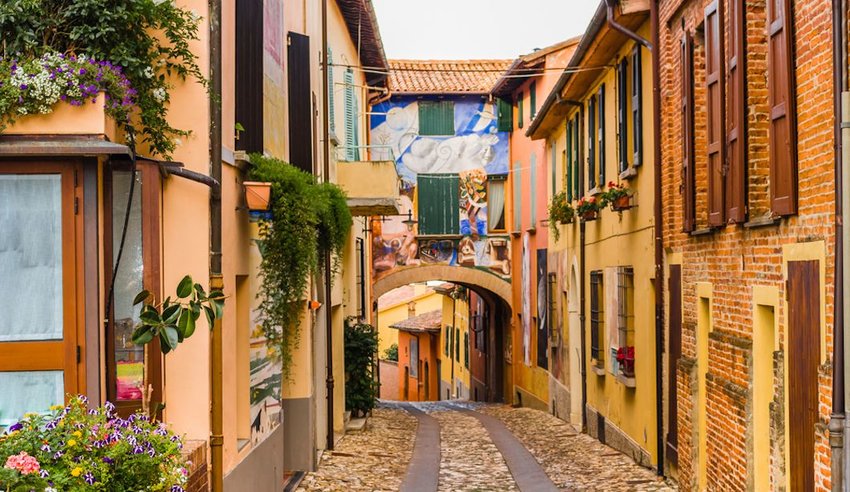 An easy drive from the city of Bologna, Dozza is perfect for a half-day of exploration. Known for its fortified castle and regional wine cellar, the best of Dozza can be found within the city's streets. Home to a biennial mural celebration every other September, the town invites artists from around Italy to paint city walls as they see fit. Over 200 murals cover the town and the juxtaposition of these modern art pieces upon the town's medieval architecture is an experience not to be forgotten.
Lake Iseo, Lombardia
There's no doubt everyone knows about Lake Como, a vacation destination of the rich and famous. And while Como's sparkling turquoise waters and chic vibes may be alluring, Lake Iseo is just as beautiful and much more peaceful. Though technically not a "small town," the lake's many small villages can be accessed by car or ferry, just over an hour's drive from Milan. The pristine waters provide plenty of opportunities for fishing, swimming, and boating, while the surrounding mountains and vineyards are ideal for day trips on land.
Montefalco, Perugia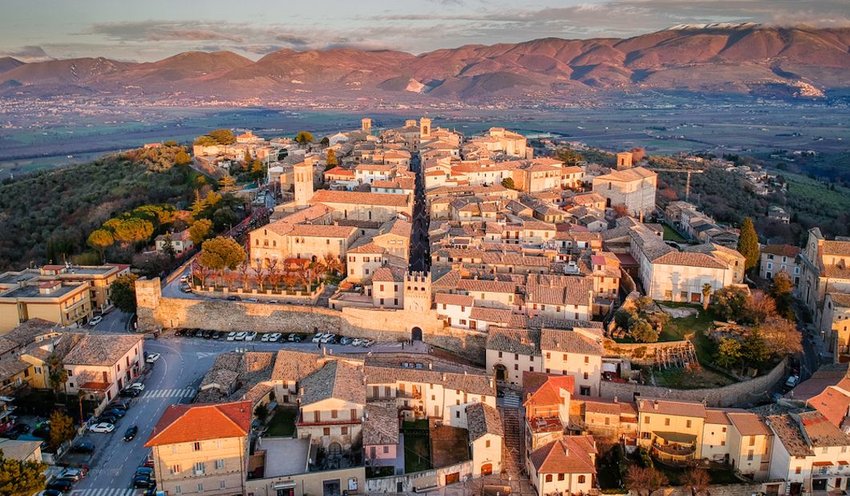 Providing a breathtaking view of the hilly region of Umbria, the town Montefalco is surrounded by rolling orchards, prolific olive groves, and Sagrantino vineyards, a rare varietal for which the town is known. Inside city walls, Montefalco has stood the test of time, with its Romanesque and Gothic churches, elaborate frescos, and Renaissance-era art. The Church of Francesco molds together all that makes Montefalco interesting — art, history, and a gothic-style build — and is a requisite stop while in town.
Herculaneum, Campania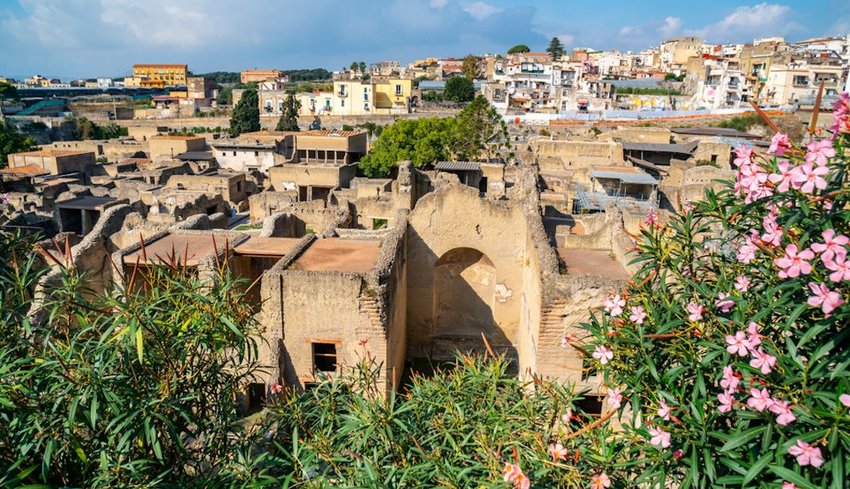 It's likely you've heard of Pompeii, the famous city buried by Mount Vesuvius in A.D. 79. But have you heard of its "little sister" city, Herculaneum? Only ten miles from Pompeii and extremely well-preserved, Herculaneum is lesser-known and, therefore, less popular. But as the wealthier of the two cities, a tour through the ruins of Herculaneum is a glimpse into the ancient lifestyles of the rich and famous. Archeologists have also unearthed groups of well-preserved skeletons onsite, allowing us to understand the backgrounds and daily lives of these ancient residents.
Chianale, Piedmont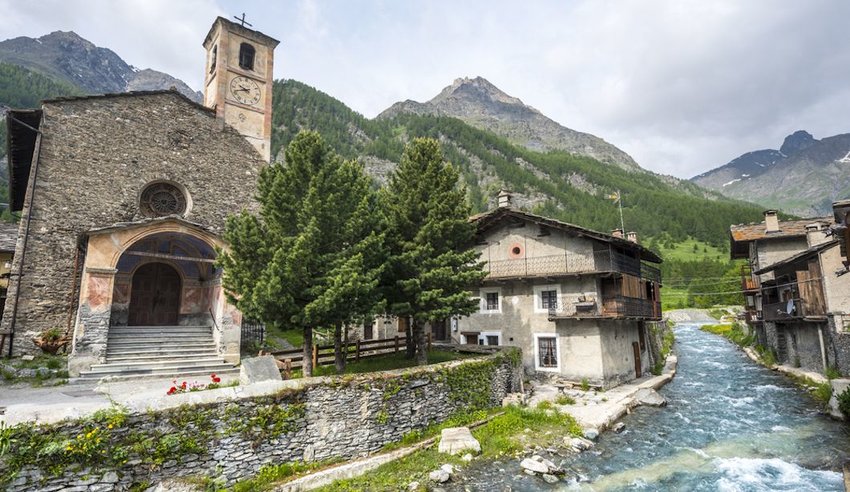 Located along the French/Italian border, the Piedmont region is filled with delightful villages nestled within the Italian Alps. Chianale, nicknamed "the last village in the valley," is the most remote of all the Piedmont towns. Built upon the Varaita River, which flows from the mountains and through town, Chianale is a throwback to a simpler time. What it doesn't offer in modern conveniences, it makes up for with fresh mountain air and stunning views. Once you arrive at Chianale, prepare to unplug, relax, and enjoy the peaceful rhythms of small-town life.
Galatina, Puglia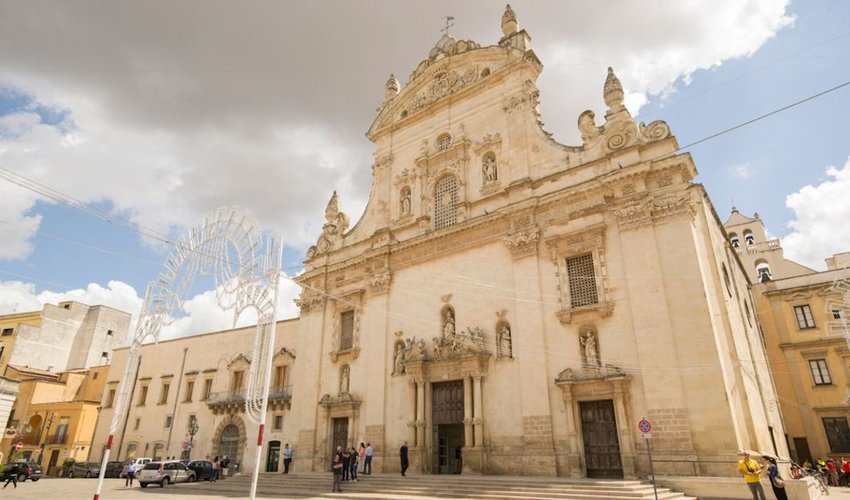 Not far from the city of Lecce, Galatina is a quainter version of the larger city. And while it may be diminutive in size, it is not so in spirit — the town's Baroque-style architecture makes for beautifully ornate and fanciful buildings. The "mother church," also known as the church of Saint Peter and Saint Paul, is Galatina's pièce de résistance, with an elaborate facade and hand-painted frescoes on the interior. Even better than the beautiful buildings, however, are pasticciotti —  these delectable cream-filled pastries were invented in Galatina and are perfect for satisfying any sweet tooth.
Santo Stefano di Sessanio, Abruzzo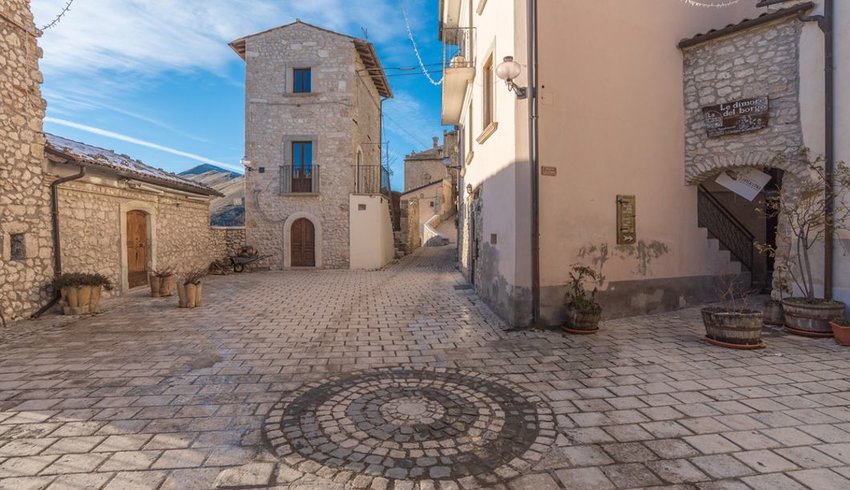 Cobbled streets and narrow tunnels, gorgeous archways and stone-paved stairs — visiting the clifftop village of Santo Stefano di Sessanio feels like exploring another world. The charms and quirks of the place enchant most visitors, especially since the village architecture still reflects its medieval build. And while the town is still working on a full restoration of the damage brought on by a 2009 earthquake, the village people and shop owners remain friendly and welcoming to outsiders. To top it off, the hill town offers unparalleled views of the surrounding area and Gran Sasso National Park.
Ustica, Sicily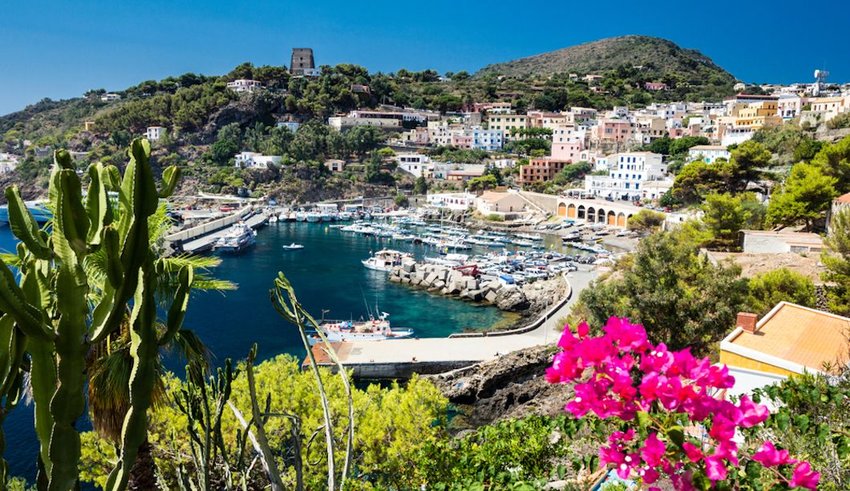 The harbor town of Ustica, located on a tiny island of the same name, is an easy day trip from Palermo, Sicily. Most famous for its outstanding diving, snorkelers are also welcome to venture throughout the island's unspoiled waters and exciting caves. The island offers many walking paths, from coastal treks along the Mediterranean to hikes to Rocca Della Falconiera, an archeological site not far from town. Before you catch the ferry back to Palermo, make sure to enjoy a relaxed meal at one of the port's restaurants or bars, although it's likely you won't want to leave.
Parma, Emilia-Romagna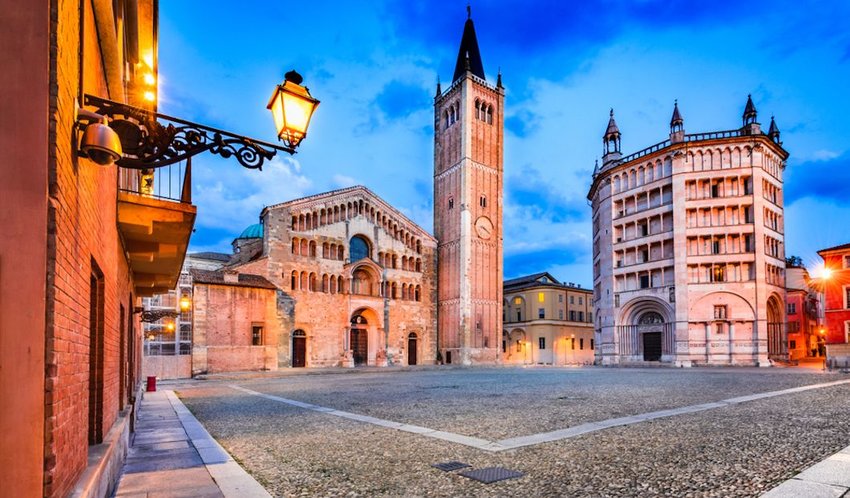 Cheese-lovers can unite in the charming town of Parma, located in the northern Emilia-Romagna region of Italy. Although it is the birthplace of Parmigiano Reggiano, the delicious cheese isn't what put Parma on the map. In fact, long before parmesan was invented, this historic village was built by the ancient Romans. The town's Roman history and colorful streets make it worth the trip north. And since Parma is also known for balsamic vinegar and prosciutto, in addition to wheels of Parmesan, it's an excellent foodie destination for hungry travelers.