One of the major perks of flying Business or First Class is access to the airline's airport lounges. Flying can be uncomfortable and anxiety-inducing for many passengers, especially on long-haul flights, but grabbing a drink in the lounge before the flight can make the flight easier to endure.
But what if that cushy lounge access didn't have to end once you boarded the plane? Recently, several airlines have begun adding onboard bars to their planes where upper class passengers can enjoy champagne or signature cocktails 40,000 feet in the air.
Interested? These 5 airlines have onboard bars that will make your next flight experience very memorable.
Qatar Airways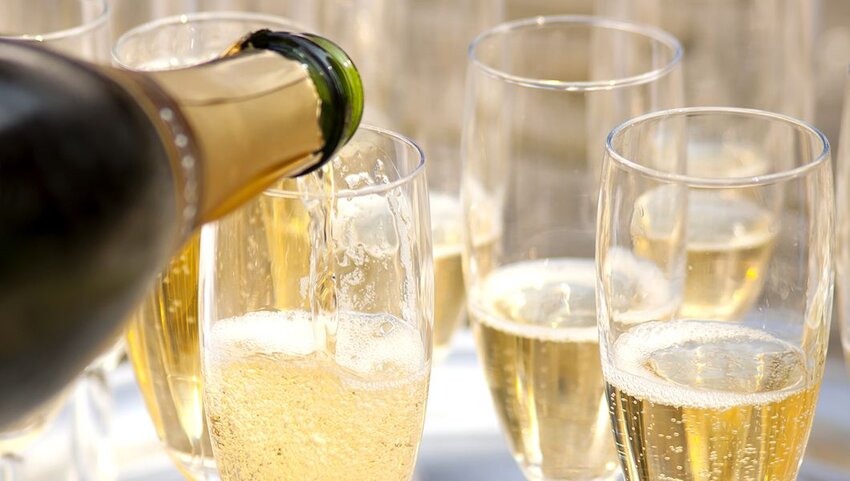 Qatar Airways A380 is one of the most sophisticated jets in the aviation industry. The star of the show is the exquisite onboard bar for Qatar's first class and business passengers. Dedicated flight crew serve passengers top-shelf alcohol including Krug champagne and a variety of cocktails to enjoy while relaxing in the lavish lounge. All of the beverages pair well with any of the impressive appetizers including spicy shrimp sushi, cheese boards, and raspberry cheesecake. Qatar Airways is the best choice for those wanting a spacious retreat with minimal distraction from any crew or passengers. Book a ticket between Qatar's capital Doha to Paris, France to experience it for yourself.
Available To: First Class and Business Class
Emirates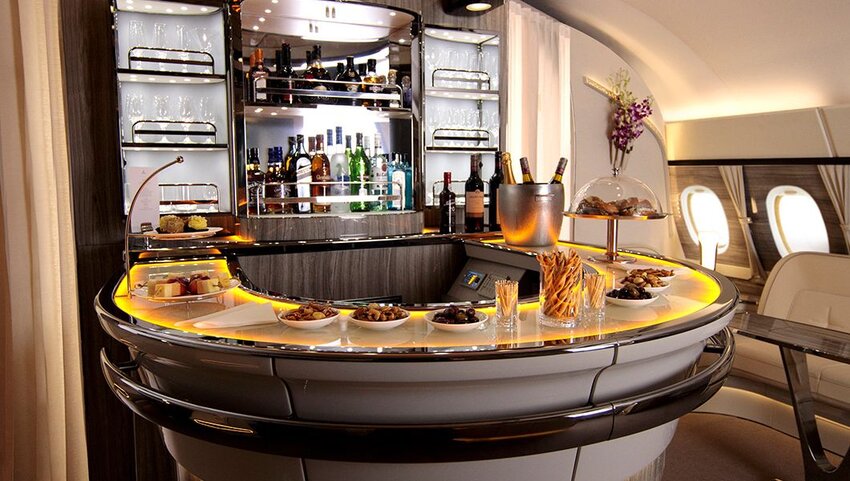 While not as spacious as the Qatar Airlines bar, Emirates' onboard bar and lounge is an exceptional place to stretch your legs during those long-haul flights and enjoy Emirates' legendary hospitality. As with most onboard bars, Emirates' lounge is only for first class and business passengers. Tucked away in the corner of the plane's upper-deck is a comfortable sanctuary where passengers can mingle while enjoying cocktails, like a Cosmopolitan or Manhattan, and a glass of wine. The UAE-based airport pairs their drinks with delicacies including tandoori chicken sandwiches, grilled vegetables, and lamb kofta sliders. Book a ticket between Emirates' capital Dubai to Hong Kong to experience it for yourself.
Available To: First Class and Business Class
Virgin Atlantic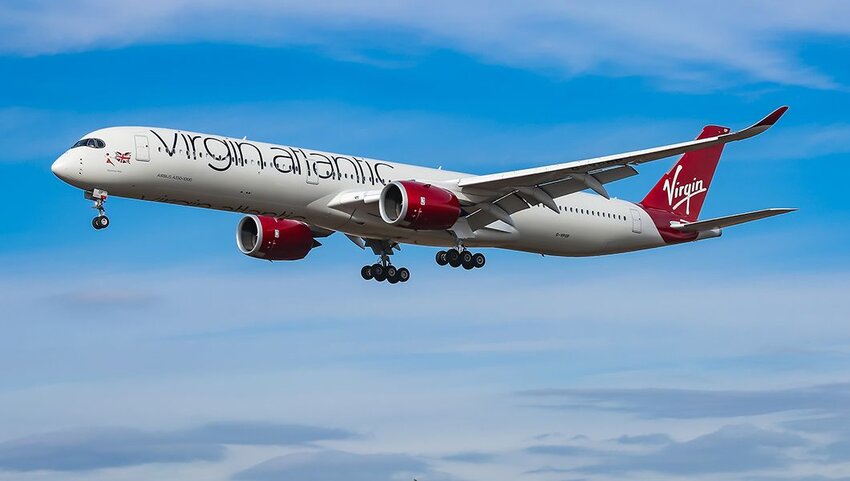 Virgin Atlantic's A350 has not one, not two, but THREE onboard social spaces where Upper Class passengers can enjoy a change of scenery and a drink on the plane. The Bar is Virgin Atlantic's traditional bar space with plenty of space to grab a beer and some appetizers with your fellow passengers. The Loft is stocked with comfy seats, tables, and a 32-inch TV so passengers can get some work done or watch a movie while sipping on their favorite cocktail. Virgin Atlantic's newest social space is the Booth, an intimate corner for two where passengers can enjoy a wine tasting or romantic dinner (smoked duck, anyone?). Book a ticket between London Heathrow and Miami to experience this luxury for yourself.
Available To: Upper Class
Korean Air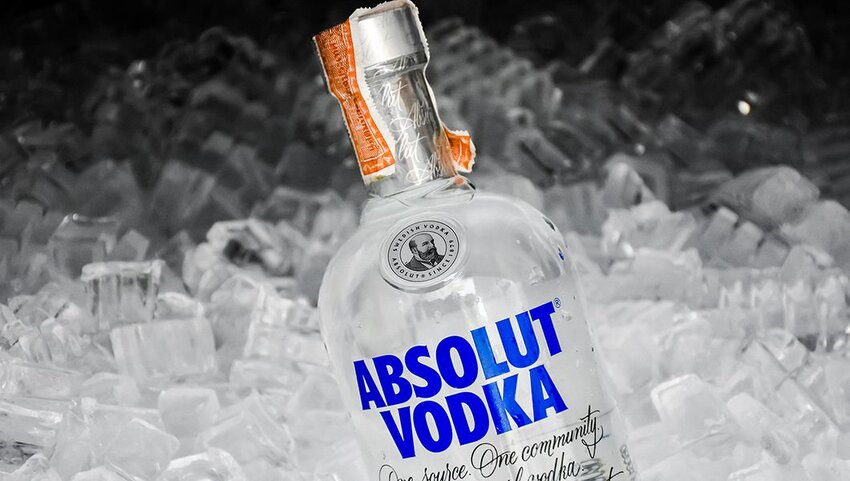 No, Celestial Bar is not another name for heaven, but Korean Air's onboard bar may be the closest thing to heaven we'll get. Korean Air partners with Absolute Vodka to create a dreamy list of signature cocktails like Korean Ginger for their First Class and Prestige passengers. The bar only serves signature cocktails but other drinks can be fetched from the galley. The Celestial Bar serves a number of classic bar snacks for passengers to enjoy while they relax and reset in this sophisticated heaven on earth. Book a ticket between Korean Air's Seoul base to London Heathrow to experience this heaven for yourself.
Available To: First Class and Prestige Class
Etihad Airways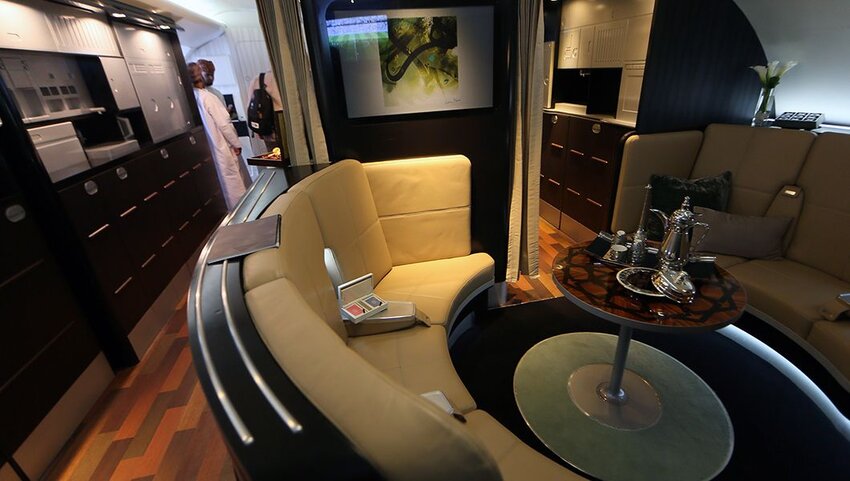 Etihad Airways does not have a traditional onboard bar for upper class passengers. Instead they have what is referred to as "The Lobby", a cozy lounge area fully stocked with champagne, beer, and spirits. Technically the bar is self-serve, but the cabin crew is always walking through the lounge and are happy to get passengers any drinks they may need. Select food items from the Business Class menu, like Istanbul cheesecake and a Turkish Mezze platter, are available to be ordered in The Lobby. With 6 comfortable seats, TVs with live channel access, and good food, The Lobby feels more like a social space than a crowded bar. Book a ticket between Abu Dhabi and London Heathrow to experience it for yourself.
Available To: First Class and Business Class