Washington D.C. is painted with color. Yearly, as heat creeps into the city, the cherry blossoms turn the Tidal Basin and National Mall into postcard-worthy scenes. Historic neighborhoods like Capitol Hill shine with light and baubles as residents line their streets with winter decorations. In every season, Washington D.C.'s locals embrace firework displays of brilliance normally reserved for Independence Day celebrations—and nowhere more than their numerous markets.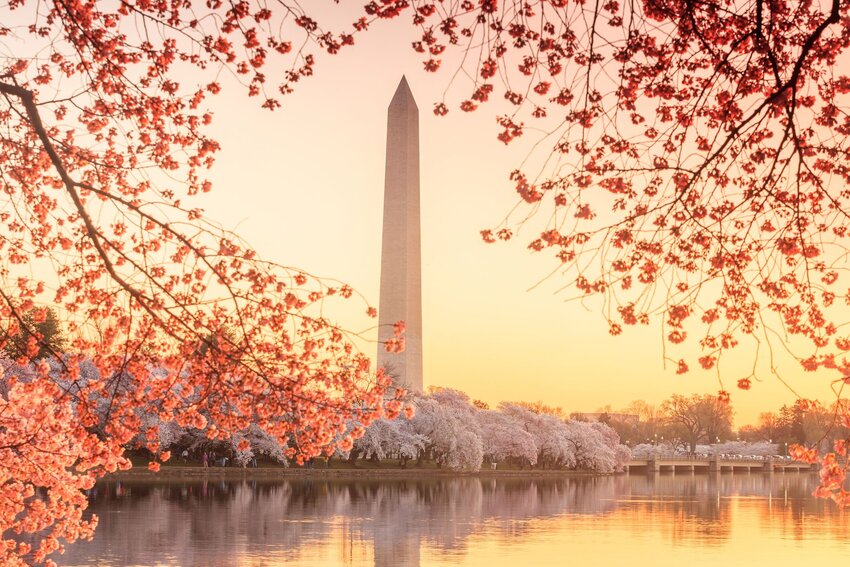 Communities in D.C. frequent these bustling hives of activity, sampling seasonal fruits and vegetables, supporting local craftspeople, and waiting in line for the hugely popular Call Your Mother Deli. If you want to experience D.C. like its residents do, stop at one of these unique marketplaces to get handmade souvenirs or eat a local-approved meal.
Eastern Market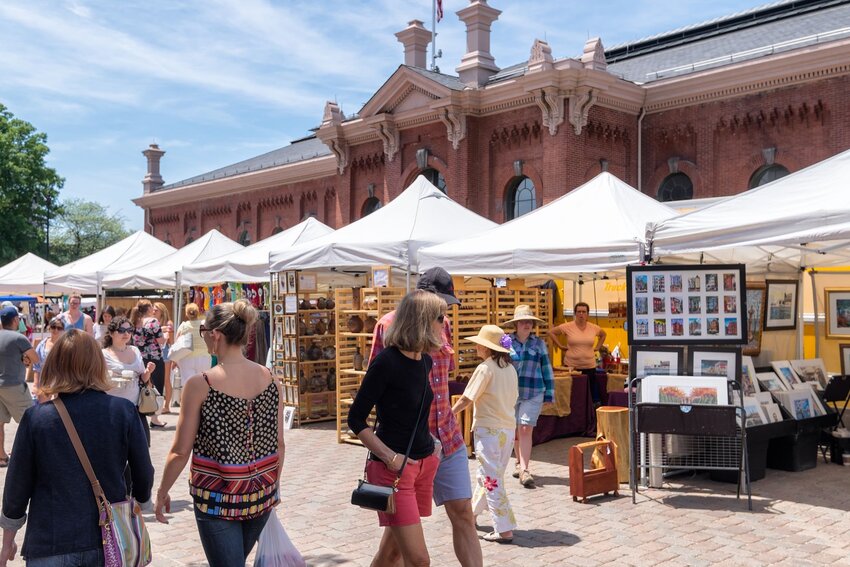 While the American History Museum, National Portrait Gallery, and other attractions offer a curated, polished representation of our nation's history, Eastern Market is a testament to Washington D.C.'s living story. So, once you've finished your political pilgrimage to the U.S. Capital and concluded the African American Heritage Trail through the heart of D.C., head to Eastern Market.
The market building's been at the center of the Capitol Hill community for more than a century and a half. Every weekend, the cross section of 7th Street and C Street SouthEast closes in the early hours of the morning to allow vendors the time to establish their tents and tables and organize their wares. There are dozens of aromatic candles to check out, a pop-up vintage clothing store that arrives in an old quirky bus, and ancient maps from all over the world.
Artists sell their paintings that capture unique angles of the city, its inhabitants, and the area's rich, multicultural underpinning. Visitors move between tents accompanied by the fragrance of the cafes, restaurants, and food stalls lining the street. They enter the historic building, purchase produce for the week, and bask in one of Washington D.C.'s truly unique hubs.
Union Market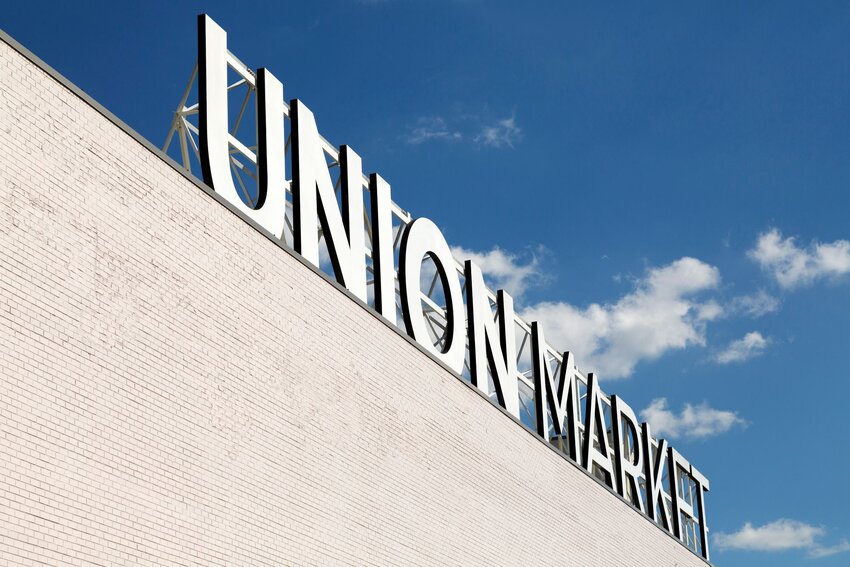 Walk north through Capitol Hill and into NoMa, one of the city's newly popular and trendier neighborhoods, and you'll arrive at Union Market–an enormous building home to one of D.C.'s most creative gastronomic spaces.
In order to feed the growing city population, Washington D.C. established this building before World War II and residents have used it since as a retail and wholesale location, a farmers market, and now finally as a popular food hall. D.C's draw to people from all over the country ensures plenty of food options for every kind of eater. And regardless if you're craving Texas-style BBQ, South Indian dosas, homemade pasta, or any kind of fusion, you'll have the entire world at your disposal here.
If you're not quite through adventuring, but want a little space, try one of the largest rooftop bars in Washington, just one flight up. This isn't your typical rooftop bar, though–it's more like a rooftop park complete with snacks, drafts, and cocktails.
The Roost Food Hall
Once you've walked the Anacostia River path and made your way along the green spaces in SouthEast D.C.–including the vibrant areas in Navy Yard and the extremely bikeable Anacostia Park—enjoy some of the treats from the many options at The Roost.
These vendors aren't just food producers; they're environmentally and sustainably focused, changing seasonally to bring patrons everything from artisanal chocolate bars and mojito-braised chicken tacos to an updated weekly Chinese BBQ you'll never want to stop eating. Order a pie from the New York style Slice Joint and camp along the river, or watch your State Fair Sunday come together with all of your favorite toppings while sipping a single pour from Cameo's coffee bar.
Weekly Farmers Markets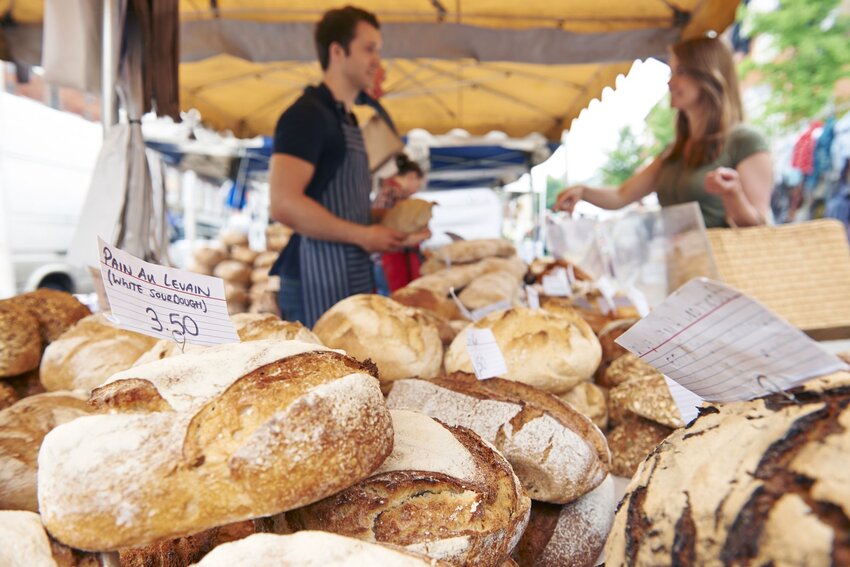 Bakeries, farms, and co-operatives populate numerous FreshFarm markets around Washington D.C. and bring plenty of color and noise with them. In summer, bees and shoppers swarm fruit stalls heaped with juicy peaches and nectarines. Carafes of apple cider, hot and cold, appear as the weather turns chillier. Tables tremble under piles of pastries and seeded-breads.
Washington turns out in full force to these markets, inhaling coffee in the early mornings before breakfast or orbiting vegetable stalls for weekly produce after a day of working at State Department and Capitol Hill offices.
Weekend Markets
On Saturdays, the crowds go north to the market in Columbia Heights, and on Sundays they flood Dupont Circle's market. In the colder months, sellers and shoppers bundle against the chill, chatting and clutching warm drinks as seasonally appropriate vegetables move from pile to scale to canvas shopping bags. As the weather warms, flowers appear and visitors carry home armfuls of seedlings and bouquets. These weekend markets are a prelude to the extremely popular brunch spots found throughout D.C., many of which occupy the streets closest by.
Weekday Markets
There are a few bright spots in Washington D.C. that no visitor should miss, from the cultural structures that offer glossy glimpses into U.S. history to the grand monuments that rise triumphantly over the National Mall. But tourists can take advantage of the vendors that cluster in smaller, more intimate locations around the city as they enjoy these stunning portraits of American history. They can walk to the Wednesday Foggy Bottom market after touring the Lincoln Memorial or visit Penn Quarter's Thursday market after gazing in awe at the Declaration of Independence at the National Archives.
If you want to witness the brilliance of D.C., look no further than these local standbys. Bustling and charged with energy, these markets bring in food producers from all over the area as well as household-names like Taco Loco's street-style burritos or the pizza that comes from Timber Pizza Co.'s mobile oven.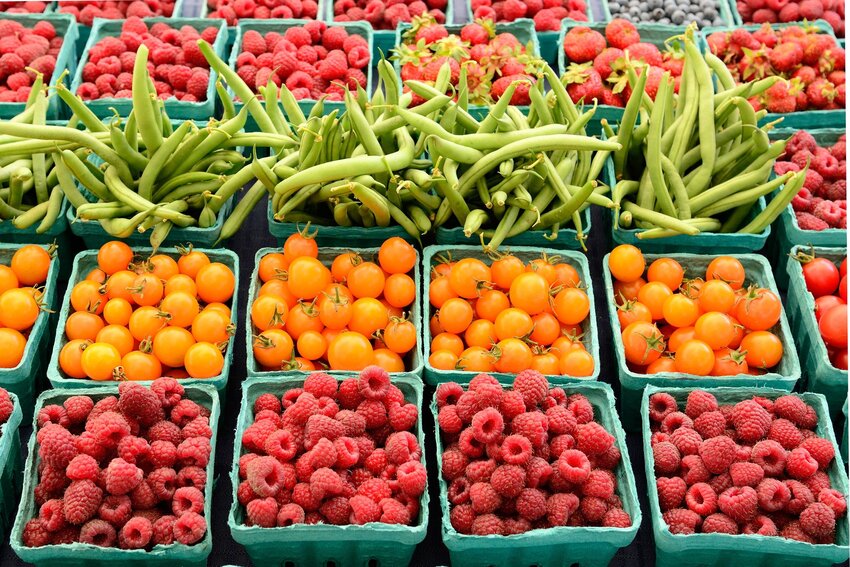 Downtown Holiday Market
Occasionally accompanied by a light dusting of snow, the Downtown Holiday Market looks like a cobbled street out of a fairy tail—a miniature holiday town set against the backdrop of the National Portrait Gallery.
Under freestanding heaters, visitors to the enchanting market listen to live music while enjoying spiked hot chocolate and mulled wine with miniature sugar-dusted donuts. Each night is unique, with new vendors swapping lots in the short time the market is open. Ornate glass mezuzahs are sold beside bright Christmas tree ornaments. Visitors fall in love with leather goods, bags, scarves, and pottery—everything bought here is perfectly inimitable.
Georgetown Flea Market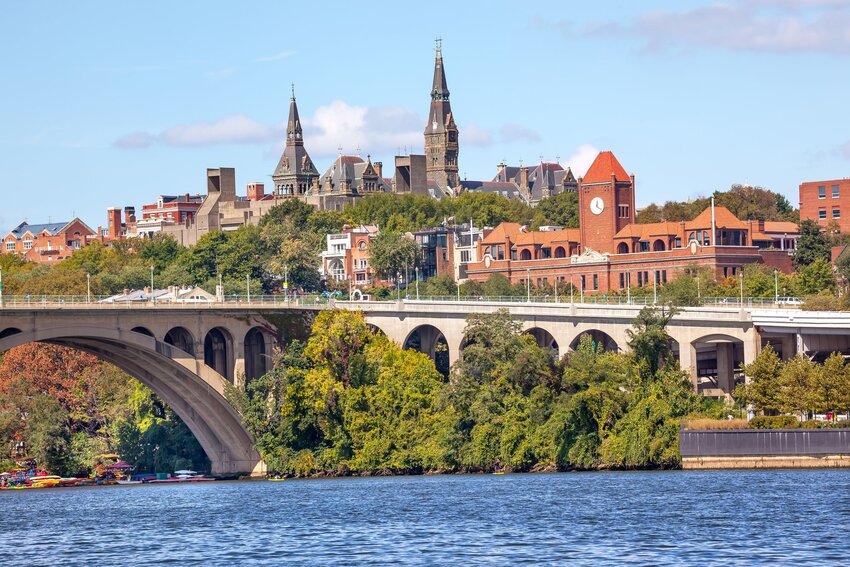 There's a reason Georgetown Cupcake, Baked & Wired, and Sprinkles attract so much attention in this Victorian-style neighborhood, and it's not just because they're vying for the title of D.C.'s best cupcake spot. These streets feel like you're walking through time. From the carefully curated window boxes to the tiny balcony tables on the upper floors of numerous restaurants, Georgetown's charm emanates from the historical colonial buildings, along the (re)cobbled streets, and into the grandeur of the university's campus.
The same is true for the Georgetown Flea market, a novelty collection location for those in search of items that may be as historic as the stonework. From respectable tchotchkes to handmade prints to fine china and paintings, the oddities you'll find in this market could have been owned by diplomats, ambassadors, previous presidents, and officials with names dotting the pages of history.