Fun-in-the-sun seekers to the Caribbean will be surprised to learn that this region of the world isn't just home to dreamscapes of sparkling white sand beaches and swaying palms. The dozens of island nations strewn across the Caribbean boast diverse landscapes and offer travelers a range of experiences beyond glossy resort stays. Here are nine places you won't believe are in the Caribbean.
Arikok National Park, Aruba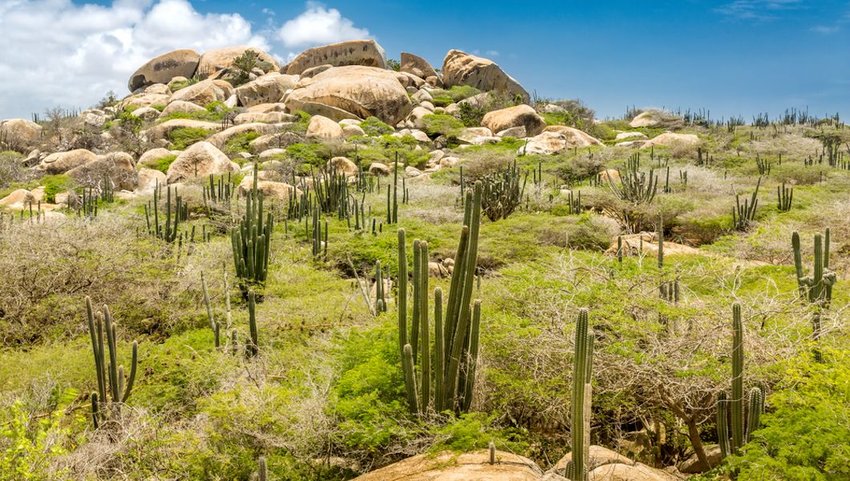 Totaling nearly 20% of Aruba's land area, the vast Arikok National Park is a visually-striking landscape of rugged, cacti-covered terrain, glistening natural pools, and ancient limestone caves etched with petroglyphs. Carpeting much of Aruba's east coast, Arikok's arid desert wilderness is a stark contrast to the island's verdant west coast. Discover the park's unique flora and spot local wildlife such as vibrant, blue whiptail lizards, brown-throated parakeets, and burrowing owls. Explore Aruba's highest peak, Mt. Yamanota, by horseback, mountain bike, or a free walking tour with a park ranger.
Sulphur Springs, St. Lucia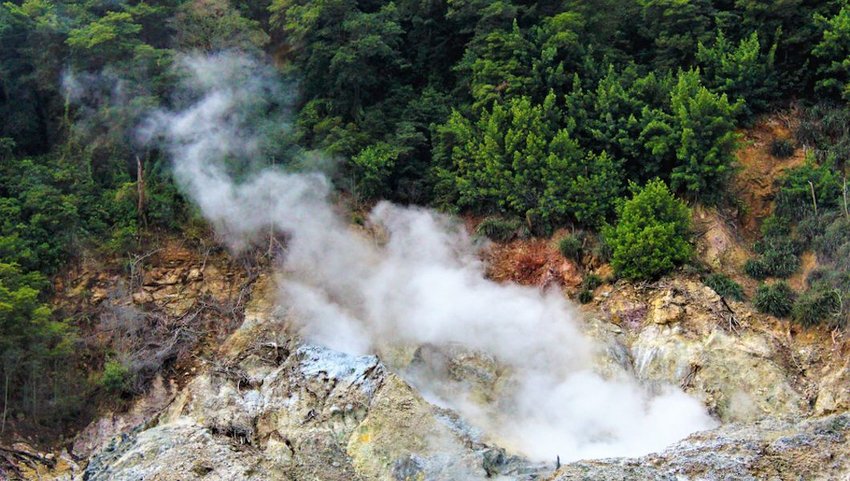 Billed as the world's only drive-in volcano, Sulphur Springs is a destination of rampant geothermal activity. Situated south of Soufrière on St. Lucia's west coast, visitors pull up to the volcanic field by car and engage in some good, muddy fun. With the absence of a traditional magma chamber and crater, Sulphur Springs defies the appearance of a classic, cone-shaped volcano. Its volcanic activity produces naturally-heated thermal pools of roughly 110°F that are believed to embody healing properties. Soak in Sulphur Springs' dark waters and apply natural mud facials to rejuvenate your skin.
El Yunque National Rainforest, Puerto Rico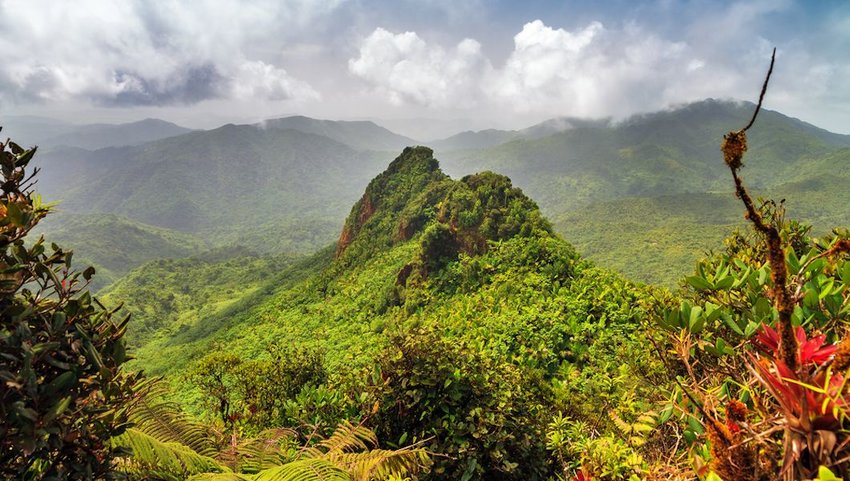 This tropical rainforest in northeastern Puerto Rico is the sole rainforest in the U.S. National Forest System. The park features an enchanting 29,000 acres boasting lush mountains dotted with silvery waterfalls, secluded bamboo groves, and 23 miles of rewarding trails. Embark on the leisurely El Angelito trail through El Yunque National Rainforest, a roughly 4-mile trip that leads to the sparkling Las Damas pool in the Mameyes River, which is perfect for a cool dip on a warm day. Or for something more challenging, take the La Coca trail, a meandering path of slick mud and rock through dense vegetation that leads to secluded cascading falls and swimming holes. A natural soundtrack of the croaking coquí tree frogs plays nightly for a truly wild Puerto Rican experience.
Pitch Lake, Trinidad and Tobago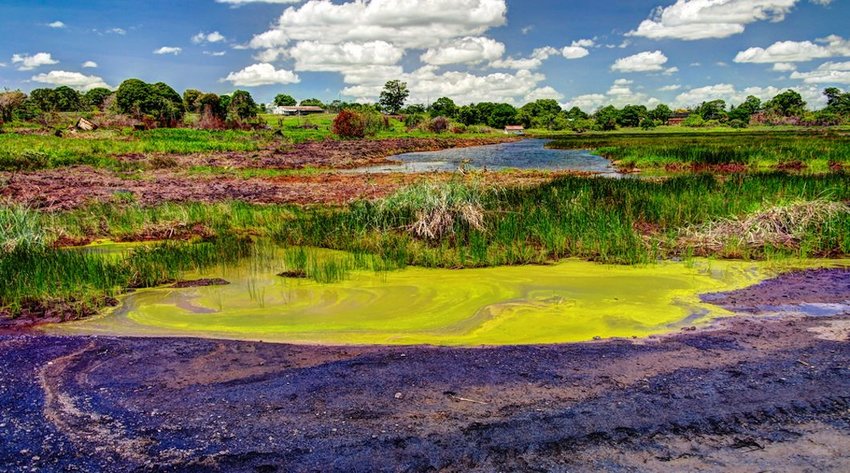 One of three natural asphalt lakes in the world, Pitch Lake is Trinidad and Tobago's most curious geological feature. The roughly 100-acre asphalt deposit just outside of the small town of La Brea is believed to have formed when the Caribbean continental plate shifted beneath the edge of another one. At its center, Pitch Lake reaches a depth of 250 feet and visitors can enjoy a soak in the warm sulfur pools that form in the rainy season, which are rumored to hold a number of healing qualities.
Valle de los Ingenios, Cuba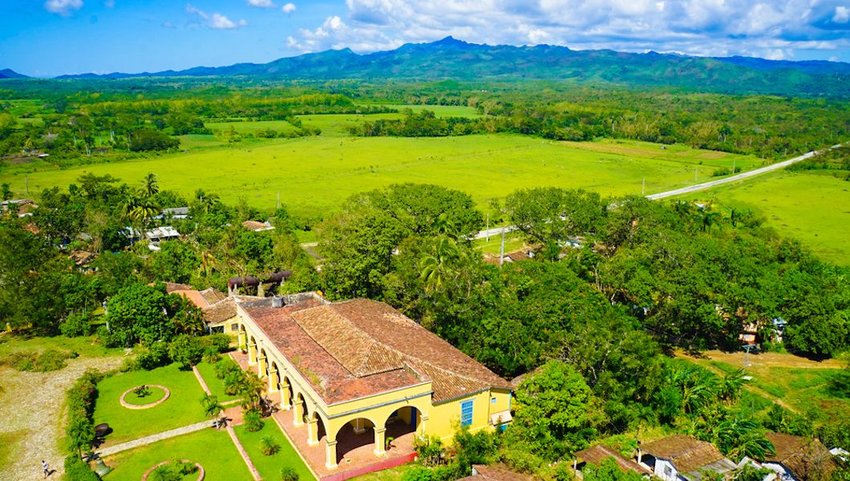 The verdant Valle de los Ingenios nearly six miles east of Trinidad was once the economic powerhouse of Cuba in the 18th and 19th centuries. Ringed by the peaks of the Sierra del Escambray, the sprawling valley housed dozens of sugarcane estates at the height of its agricultural productivity. Most of the refineries met their demise during the War of Independence and the Spanish-Cuban-American War. Although remnants of slave quarters and lavish manor houses remain throughout Valle de los Ingenios, visitors can explore the region's most intact refinery at Manaca Iznaga. Throughout history, its tower served as a means of monitoring the slaves who worked in the sugarcane plantations and now travelers can climb 136 steps to the summit for an unobstructed view of the valley below. Ride the early 20th-century steam engine train from Trinidad to Valle de los Ingenios or journey here on a 20-minute drive.
Willemstad, Curaçao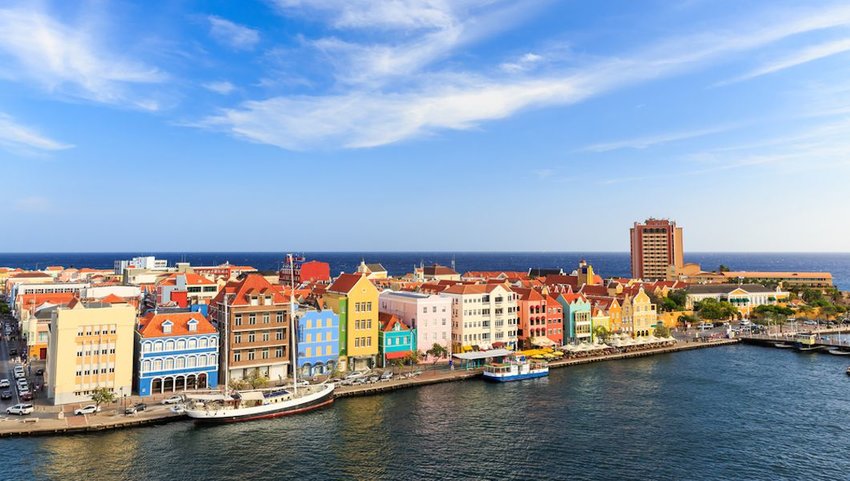 Divided in two by Sint Anna Bay, Curaçao's capital is comprised of Punta and Otrobanda, the two sides linked by the Queen Emma Bridge. Punta is an enclave of historic monuments and trendy restaurants, as well as the Curaçaosch Museum which recounts the island's long history. On the other side, Otrabanda contains a network of winding alleyways lined with Dutch-inspired private residences. Explore Curaçao's UNESCO-protected Old Town, lauded for its pastel-painted Dutch colonial dwellings. Varying dramatically in landscape from the white sands and swaying palms of a tropical island, Willemstad is a colofrul slice of the Netherlands in a paradisiacal Caribbean setting.
Valle de Viñales, Cuba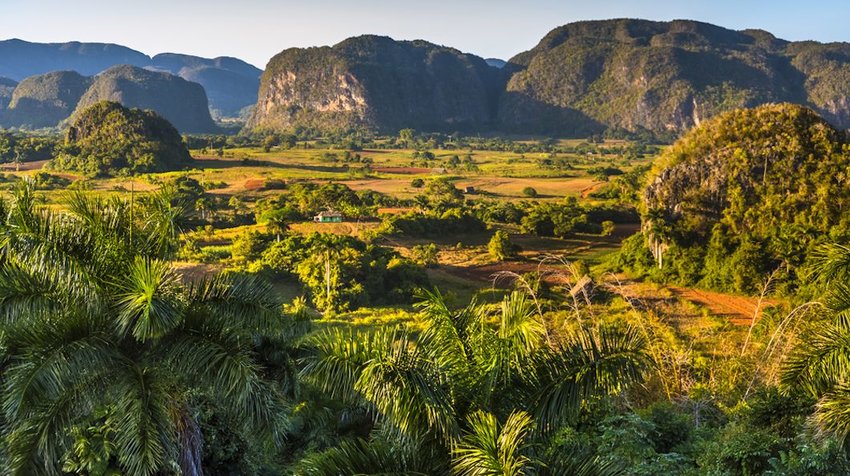 A series of dramatic limestone cliffs dot the rust-colored ground of Valle de Viñales on the western end of Cuba. The valley's extensive collection of tobacco plantations are the driving force of the sleepy agricultural town of Viñales, where traditional methods of farming are still employed and oxen regularly plough the fields. The valley's rugged rocky outcrops provide ample opportunity for rock climbing and its network of dusty footpaths invite explorers for afternoons of hiking and horseback riding as well as swimming in the cool waters of a hidden cave. Evenings in Viñales are best spent on the wooden rocking chairs of rustic porches puffing on a famed Cuban cigar under the dazzling night sky.
Underwater Sculpture Park, Grenada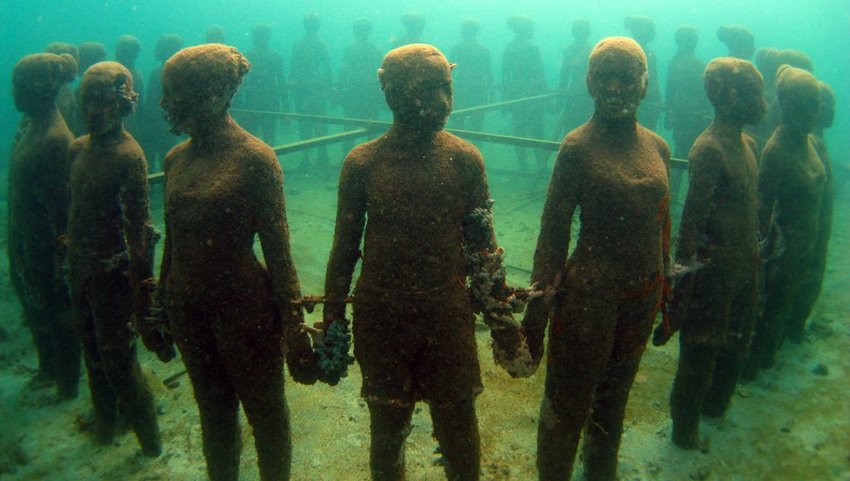 Established by British artist Jason de Caires Taylor, the Grenada Underwater Sculpture Park began as a restoration project in a bid to regenerate coral growth that was destroyed by Hurricanes Ivan and Emily in 2004 and 2005. Situated in Molinière Bay north of St. George's, a collection of sculptures were embedded on the seafloor beneath the sparkling azure waters of Grenada. Composed of a unique cement material to promote coral growth, these pieces lay at a depth of 16 feet and include the artist's most prominent piece, Vicissitudes, which features a ring of outward facing children holding hands. Attracting populations of fish and sea sponges, Grenada's Underwater Sculpture Park has become the island's favorite site for diving and snorkeling.
Cayman Crystal Caves, Cayman Islands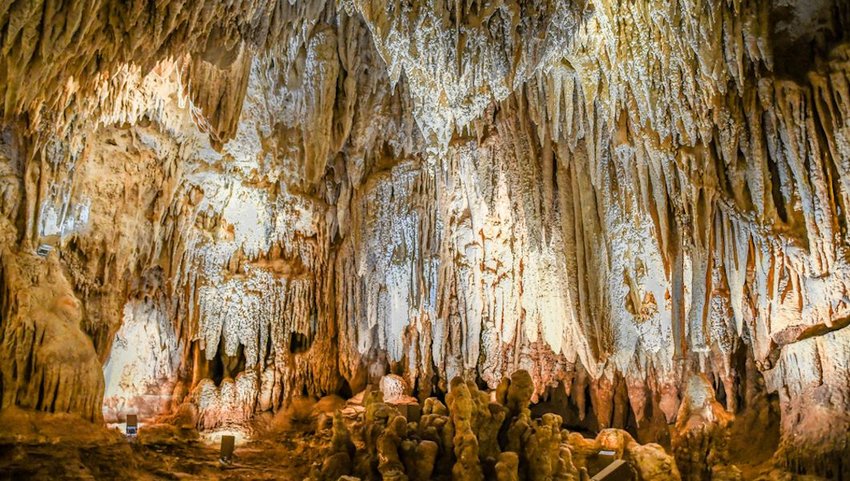 Enveloped by lush tropical forest, the series of three caves that make up the Crystal Caves are situated on the interior of the Grand Cayman. The stalactites and stalagmites that festoon the caves have recorded the result of rain water seeping through the ceiling of these limestone caves over millions of years and leaving behind calcium deposits. The Crystal Caves can be explored on 90-minute guided walking tours that also introduce visitors to the area's surrounding tropical plant species and wildlife.