Love good beer, hearty food, German culture, or just enjoy an excellent party? If so, there's no better place for you than Oktoberfest. Oktoberfest in Germany is one of the most popular parties on the planet. Millions of people gather in Munich to eat, drink, be merry, and eat and drink some more. Even if you can't make it to Munich, don't worry. There are other places you can ring in October. Check out the best cities outside Germany that throw a truly awesome Oktoberfest.
Malloco and Puerto Varas, Chile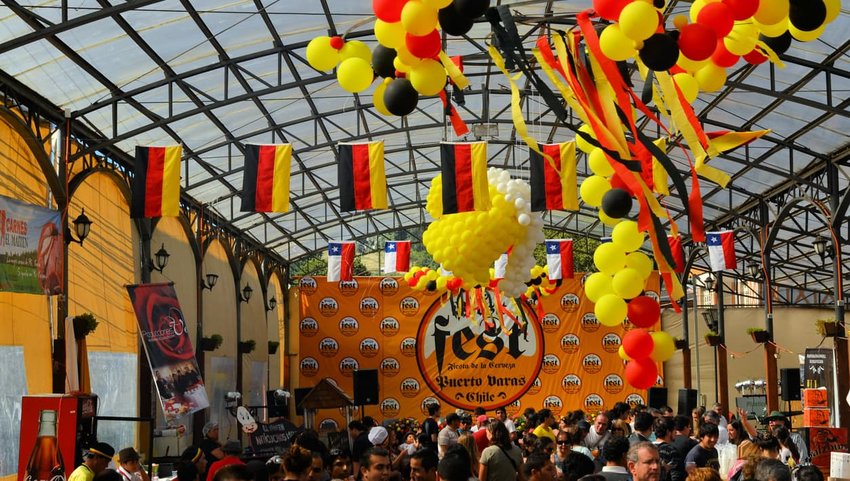 Chile has a surprisingly strong population of German immigrants who throw large celebrations in various localities across the country. Malloco, just outside of Santiago, has been celebrating their own version of Oktoberfest, aptly named the Beer Festival of Chile, since 2005. Less than 40 kilometers from Santiago, this neighborhood has attracted a large German immigrant population starting in the mid-19th century. Fiesta de la Cerveza (as it's known locally) starts in late October.
Down the coast in Puerto Varas, another large German community hosts another annual celebration of beer – with a South American twist. The festival food is provided by a traditional German restaurant and beers from both Germany and Chile are featured.
Kitchener and Waterloo, Canada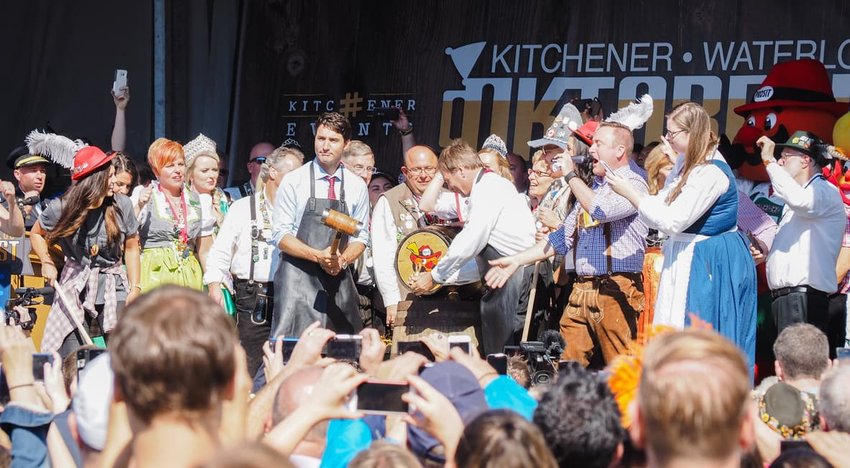 You may think that Germany and Canada couldn't be more different, but you'd be surprised to learn that many residents of the twin cities have German roots and still speak German to this day. Kitchener and Waterloo host one of the biggest Oktoberfest celebration in the world (after Munich) with an annual 9-day celebration attended by over 1 million merry-makers. This year marks the 50th anniversary of the beer-based celebration with the party kicking off on October 5th and wrapping up on the 13th. Activities include sporting events, family & cultural events, music concerts, dancing, as well as 11 different festival halls (festhallen) serving home-cooked meals and authentic German brew.
Blumenau, Brazil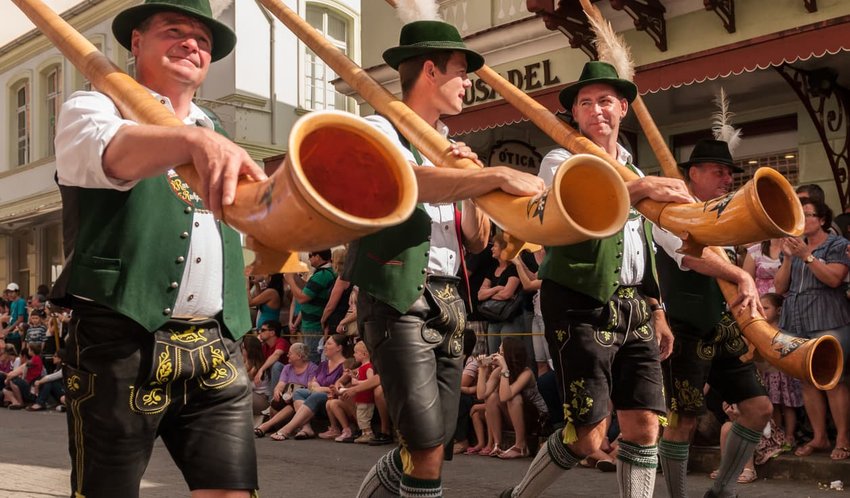 Nicknamed Brazil's "Little Germany", this city of roughly 320,000 thousand has been celebrating their version of Oktoberfest for the last 24 years. Originally founded as an agricultural colony by Germans in 1850, Blumenau is now home to about 100,000 residents of German descent. The German-inspired celebration combined with the Brazilian love of partying equals a 3-week long celebration that you won't soon forget. The downtown area of this southern Brazilian city has a distinct German feel, giving it a cozy and very authentic feel. Parades, floats, and beer-dispensing mechanisms flood the street on a daily bases and all-night concerts are the norm. Keeping with the German tradition is the Blumenau Beauty Pageant, which names several women as festival "royalty." The good times never stop rolling here.
Cincinnati, Ohio, USA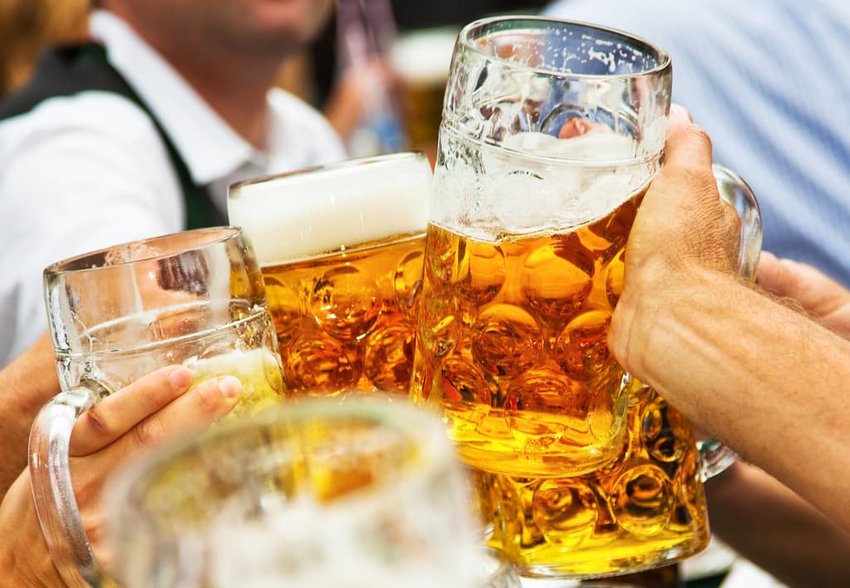 This midwestern state claims the have the largest Oktoberfest celebration in the U.S. Getting down since 1974, Cincinnati has been hosting "Oktoberfest Zinzinnati" since 1974. Hundreds of thousands of revelers flock to Cincy to participate in events like the Running of the Wieners (a dog race with dachshunds dressed as hot dogs!) and the World's Largest Chicken Dance. This Oktoberfest Zinzinnati tradition earned a spot in the Guinness Book of World Records in 1994 after 48,000 dancers (including the Prince of Bavaria) got their groove on to the chicken dance. There's definitely a no holds bar attitude when it comes to German food; bratwursts, sauerkraut, pretzel bites, and apple strudel are just some of the authentic dishes found here. The beer starts flowing early in Cincinnati. This year's event is scheduled for September 21-23.
Brisbane, Australia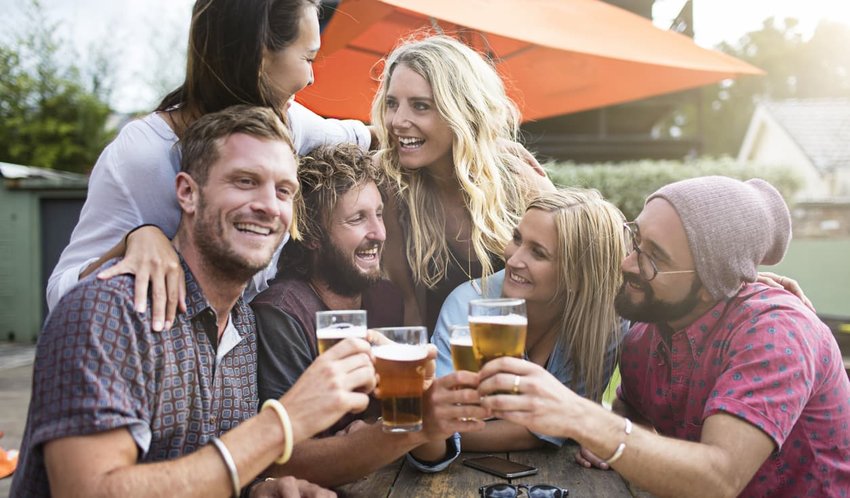 Aussies certainly know how to party, so it's no wonder one of the world's biggest Oktoberfest celebrations outside of Germany takes place Down Under. The largest of Oz's beer festivals happens in Brisbane over the first two weekends in October. This year the celebration kicks off on October 5th – 7th and carries over to the 12th – 14th. This festival has been going strong for 10 years and was the brainchild of a Brisbane-based, German-Australian couple. There's no shortage of traditional food, drink, and entertainment. Tens of thousands of people turn up annually to enjoy cultural activities, Bavarian breakfasts, and hand-crafted German beers and wines. The Bavaria brew is created especially for Oktoberfest Brisbane and even adheres to the strict Bavaria Purity Law, which states beer may only be brewed using four natural ingredients: water, malt, hops, and yeast. Australia may be thousands of miles away from Germany, but that hasn't stopped the country's good cheer from reaching Brisbane.
Durban – Pretoria – Cape Town, South Africa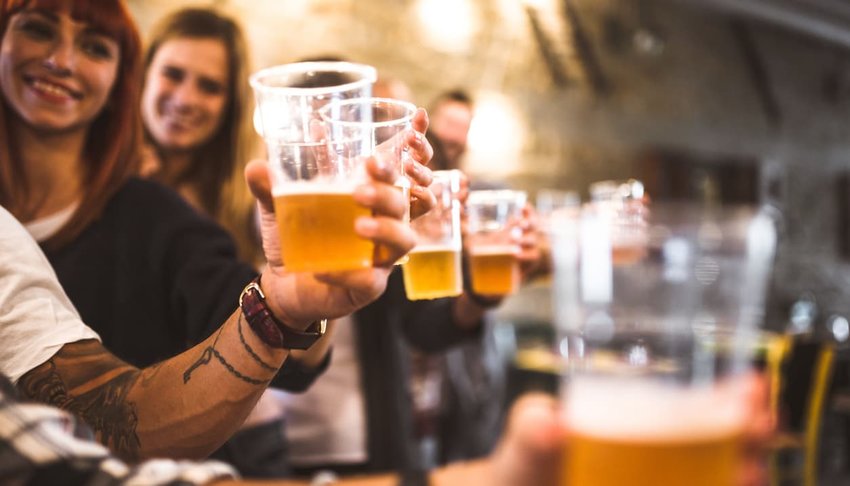 No matter where you are in South Africa, reaching an Oktoberfest just became more accessible. South Africa's unique take on Oktoberfest stretches over the course of three months in three separate cities! This traveling beer festival, known as "ze TOPS at SPAR Bierfest", moves around the country with a 4,000-person beer tent inspired by the originals at the Munich festival. South Africa's biggest independent brewery hand crafts special beers for the occasion and traditional German food and live music is also aplenty. Catch the festival in Durban from August 31st – September 1st, in Cape Town from September 28th – 29th, and Pretoria from November 2nd – 3rd.