The United States receives more than 22 million visitors from other countries each year, not to mention the millions of domestic travelers who explore their home nation. Whether you're coming to gaze at the Grand Canyon, take in a Broadway show, or spot celebrities in Hollywood, America is a great place to enjoy a vacation. But as with any country, the U.S. has its own quirks that even native Americans may not be aware of. In order to make the most of your trip, here are six mistakes to avoid when planning and enjoying your stay.
Don't Underestimate the Size of the U.S.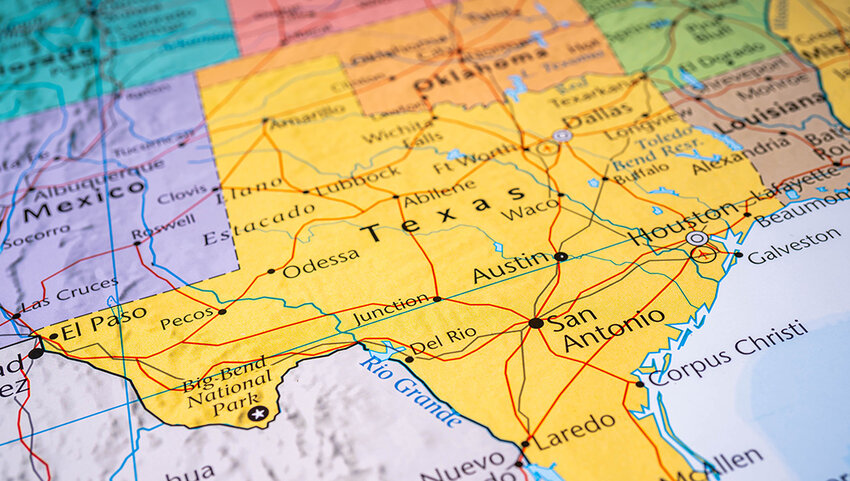 While Europeans can hop from city to city (and even country to country) in a matter of hours, America the Beautiful is also America the Big. Measured by size, many states in the U.S. are larger than some entire countries — Alaska, the largest, covers more than three times the geographic area of France, and Texas is larger than the entire United Kingdom. Traveling east to west will be a journey of at least 2,000 miles, so take distance into account and don't try to plan too much in too short a time. Time zones matter, too: Be sure to know when you'll be moving from zone to zone. (And don't forget about Daylight Savings Time.)
Tipping and Service Charges Add Up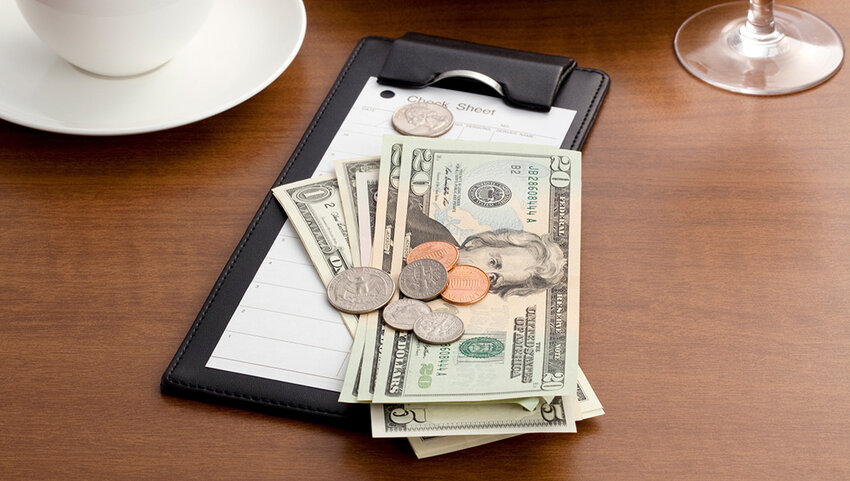 Many service and hospitality workers in the U.S. are paid less than minimum wage, and rely largely on tips to earn a sustainable income. Although it's an unfamiliar custom in many parts of the world, here it's expected to tip in many circumstances. Restaurant servers will be expecting 15 to 20 percent of your total bill — but be sure to check as a service fee may have already been added. (In many cases that fee doesn't go entirely to your server, so you may want to add a smaller additional gratuity.) Baggage handlers, valet parking attendants, and housekeeping staff will also appreciate a few dollars. Here's a handy guide if you aren't sure who to tip on your travels.
Don't Book Tight Travel Connections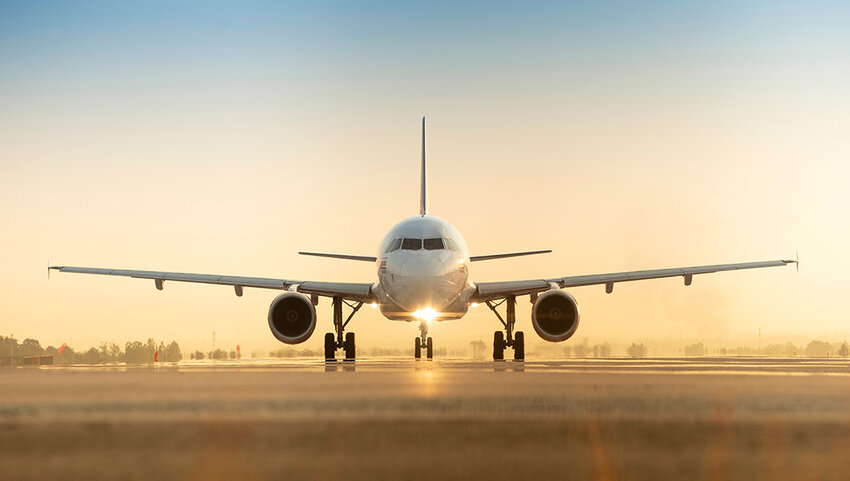 The United States has some of the largest and busiest airports in the world, and transiting through them can take a lot more time than you might realize. When booking your flights, avoid any connection with less than an hour to get from one gate to another — and more time is better. Enjoying a beverage, a book, or just some people-watching will be far more relaxing than running frantically to another terminal. Remember that boarding ends 15 minutes before departure, and you will not be allowed to get on the plane once the door has closed. If you don't have a connection, it's still best practice to get to the airport at least two hours before departure time, as many airports experience record traffic and delays at check-in and security.
Check Your Visa and Passport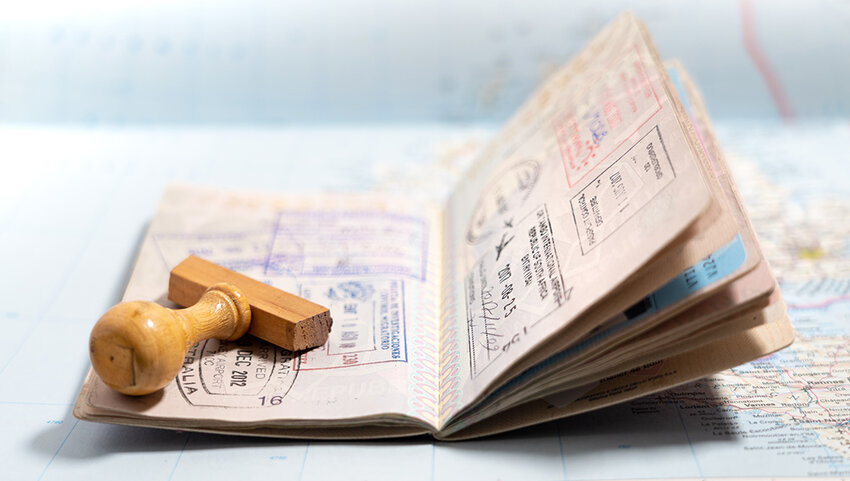 When you arrive in the United States, you'll need to clear customs and go through immigration. Currently, 41 countries participate in a visa waiver program. This allows their citizens to travel to the United States for business or tourism for up to 90 days without a visa. (To use the VWP, the Department of Homeland Security requires visitors to possess an enhanced e-Passport, and to apply beforehand through a program called ESTA.) If your home country doesn't participate in the Visa Waiver Program, you'll need to apply for a visa months in advance of your arrival, and may be required to visit a consulate for an appointment. In addition, citizens of many countries are required that their passports be valid for at least six months following their intended stay in the U.S., so check those expiration dates!
Visitors Insurance Is a Must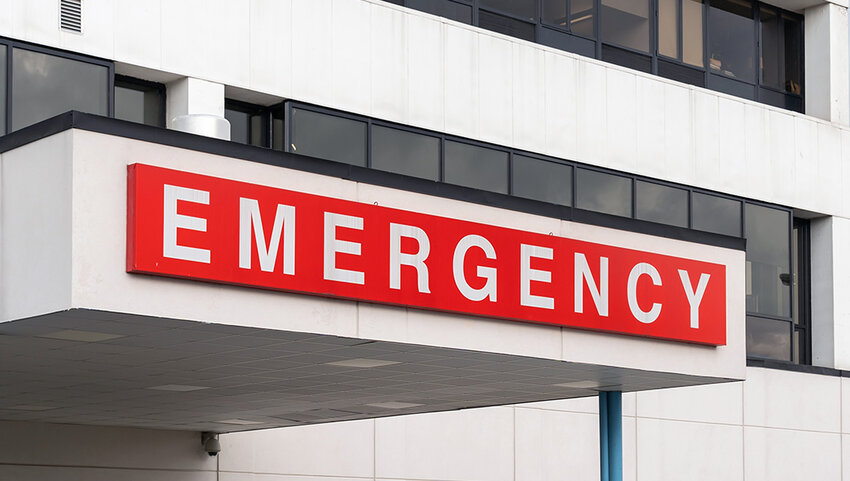 No one wants to sprain and ankle of come down with pneumonia on vacation, but things do happen. The United States has some of the best healthcare in the world — and also the most expensive. Should illness or accident strike while you're traveling, even a minor injury can run into tens of thousands of dollars, and you will be expected to pay out of pocket unless you're insured. Protect your health and your peace of mind by purchasing insurance especially designed to cover you while you're here. A comprehensive plan can also cover things like trip cancellation or delay, medical evacuation, baggage loss and more.
Bring Power Adapters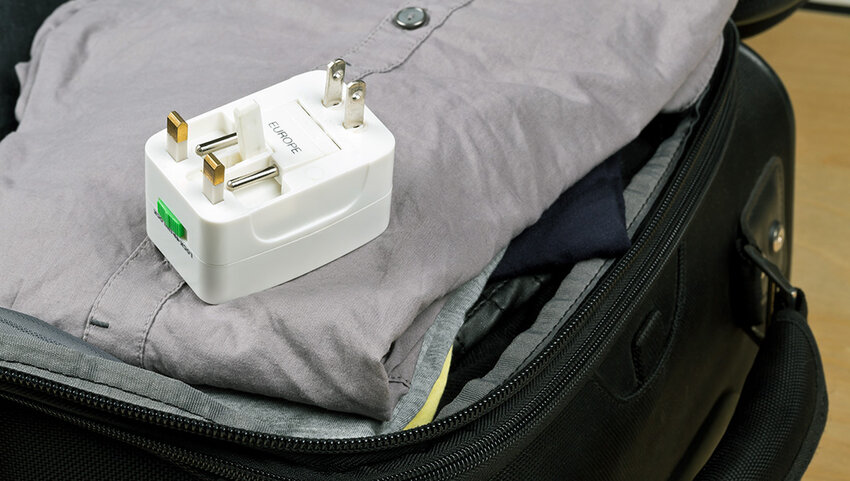 Unfortunately for everyone, there was no international standardization in place when electricity became widespread around the world. Many countries operate on a 220-240V (50 Hz) electrical system, but not the United States. Here we use a 110-120V (60 Hz) system, and our outlets have two or three prongs. If your country doesn't use the same standard, you'll need power adapters and/or converters to operate your favorite appliances.