For wanderlusters, the goal of saving enough funds for the next dream beach vacation or cross-country road trip is sometimes the only motivation to get out of bed and drag ourselves to work. However, with a reliable Internet connection, your office can be anywhere you pop open your laptop — making traveling and earning at the same time possible. Working remotely allows for more flexibility and financial freedom, and as a result, you'll be able to travel longer and indulge in more experiences. Here's how to make money while on the road.
Tutor English Online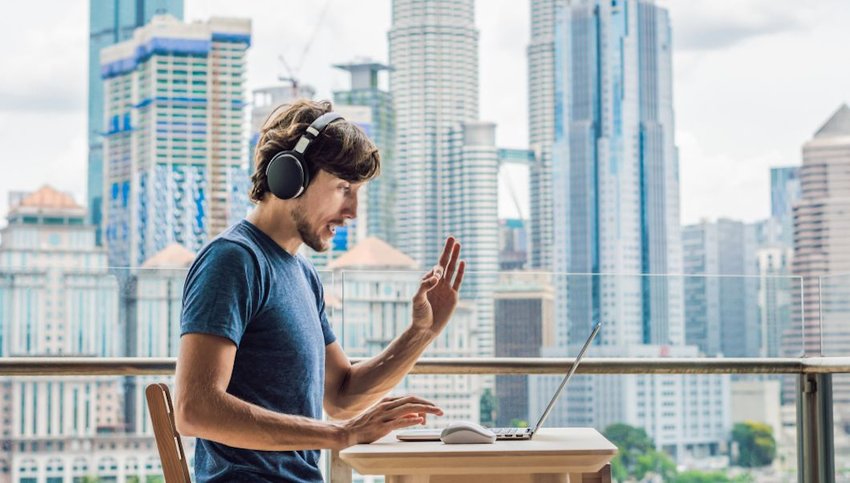 With a fast and reliable Internet connection, you now have the flexibility to teach English from anywhere in the world. Become an online English tutor with Cambly and earn $10.20 for every hour you share conversation with students across the globe. The platform is beginner friendly with no teaching or tutoring experience required. It connects enthusiastic tutors with eager students who want to become proficient in the language. Tutors dictate their own hours and work as little or as much as they like in a week by signing up to teach hour-long lessons or logging on at convenient times to connect with students. With your tutoring time automatically tracked, Cambly pays tutors every Monday — making teaching English online a consistent supplemental income.
Freelance Online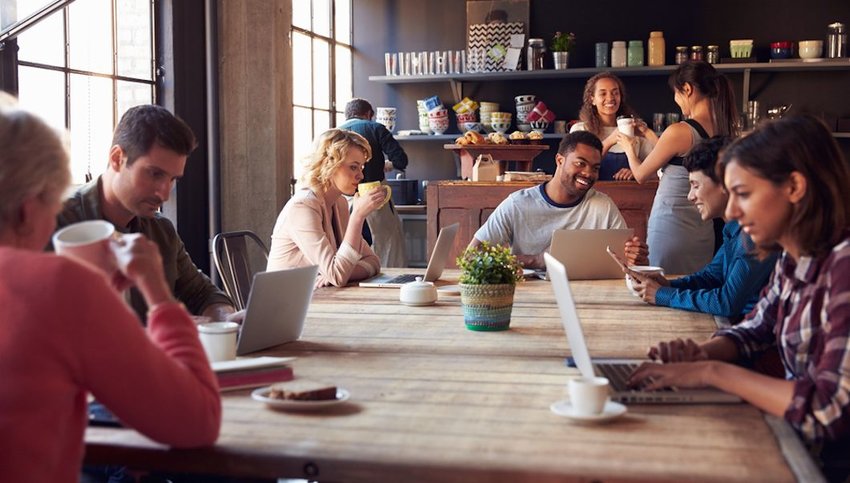 Many companies offer a full range of freelance opportunities. Search Upwork for gigs that include everything from photo editing to website building to customer service. Freelancers create a public profile that highlights their skills, previous experience, and services offered, and land jobs by submitting winning proposals to prospective employers. Earn positive feedback from clients to build your online presence and expand your portfolio for the opportunity to kickstart your online career. In turn for services provided such as payment protection, Upwork takes up to a 20% cut from each of your completed transactions. But as a platform trusted by millions of businesses, Upwork remains a promising platform to expand your portfolio. The best part is you can accept jobs that work with your schedule, so no need to worry about clocking in hours when you're trying to road trip across Germany.
Rent Out Your Home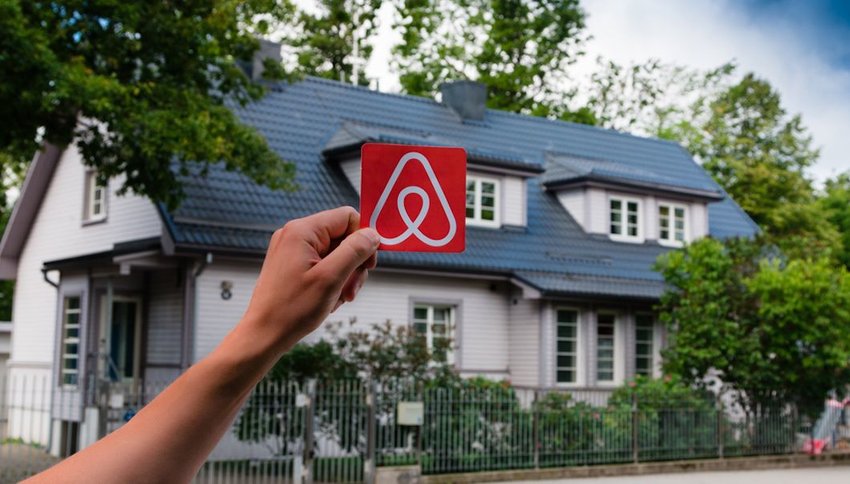 As a digital marketplace featuring millions of properties across the globe, Airbnb is a popular platform among travelers looking for a place to call home during their vacation, with listings ranging from traditional homes to treehouses and RVs. Whether you're on the road long term or for a shorter weekend getaway, consider renting out your space while it's not occupied for additional income to offset your travel costs. Upload photos that highlight its amenities and surrounding neighborhood and craft a detailed writeup introducing nearby attractions and explaining why your place makes an ideal base for exploring the area. List your entire space or just one room. Airbnb's Host Protection Policy provides primary coverage of up to $1 million for each listing.
Sell Your Photos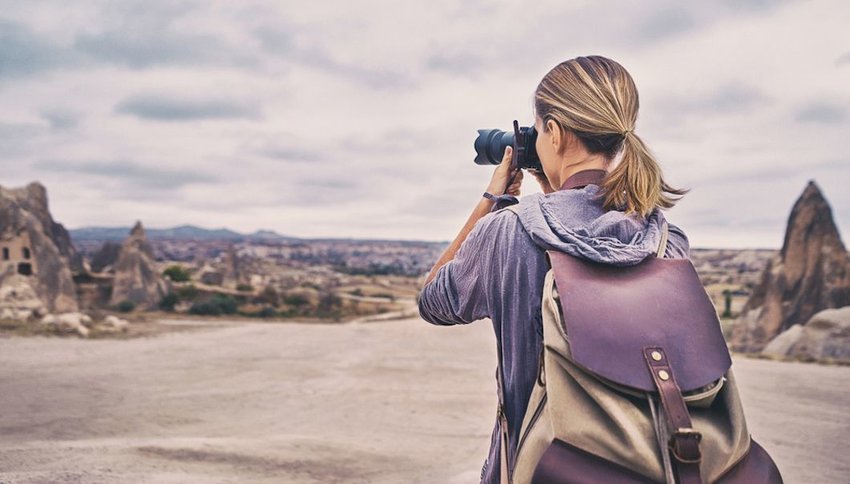 As a traveler, you're consistently exploring and surrounded by elements that make a destination memorable — charming cobblestone lanes, pretty Victorian homes, and elaborate, baroque-style cathedrals. If you've got an eye for photography and are documenting your journey with a high-quality camera, consider uploading your best shots and videos to stock photography websites such as ShutterStock and iStock to earn a passive income. These websites are user friendly and by writing captions with a basic understanding of keyword research, you'll increase your chances of your work being discovered. So while you're off capturing the next beach vacation or city break, earn pocket money with each download on these stock photography websites.
Become a Virtual Assistant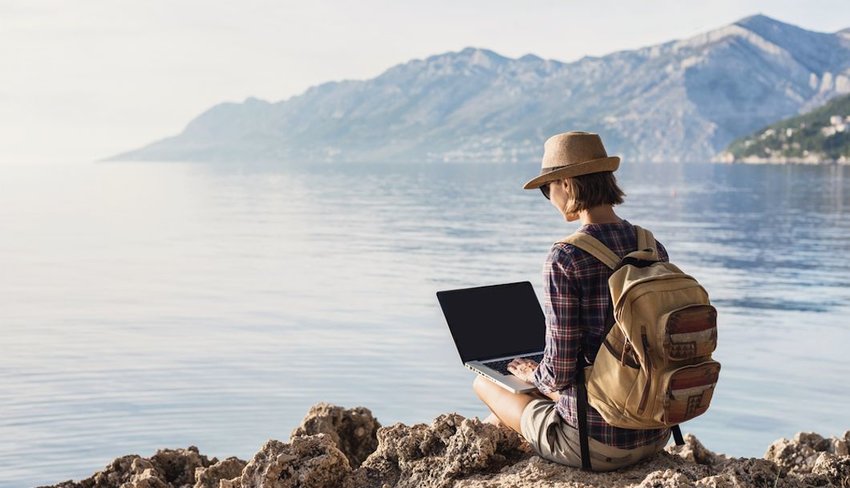 For organized, resourceful, and self-motivated individuals, becoming a virtual assistant allows you to provide administrative assistance to entrepreneurs and businesses remotely. The responsibilities vary according to the needs of the client and they can include tasks ranging from email management and data entry to social media assignments. Agree on set hours with your employer and work around your sightseeing schedule or set up office poolside or at a cozy café. There's an unlimited income potential with becoming a virtual assistant and you can increase your charges once you've gained more experience.