Plenty of people choose to pack light while traveling. You can save time and money by using carry-ons instead of checking luggage, plus you don't have to cart around a huge suitcase at your destination. You'll see a variety of crazy minimalist packing tips out there. From melting deodorant into chapstick tubes to skipping out on hygiene essentials altogether — some suggestions go a little overboard. We think you should still be able to travel comfortably while sticking to a limited packing list. From choosing the right bags to the best types of clothes to pack, we've rounded up some of the most practical packing tips for the minimalist traveler.
Choose the Right Travel Bags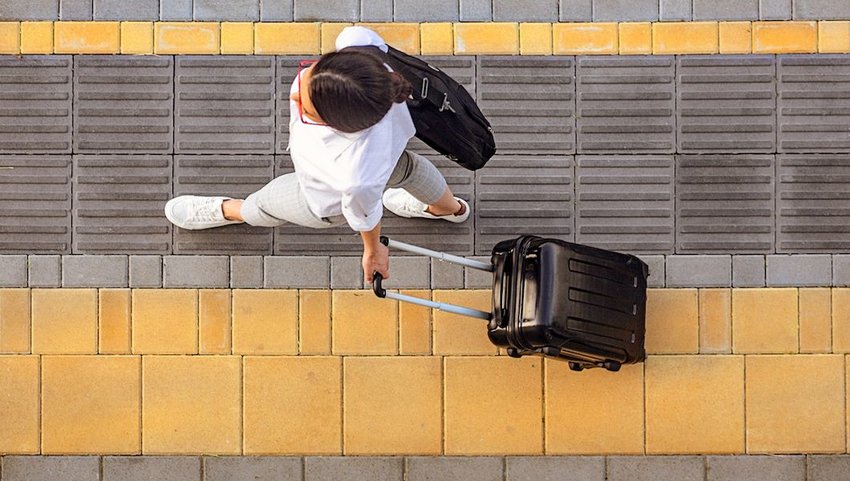 The first thing on your packing list are the travel bags that you'll be throwing everything else into. Try selecting smaller bags that will force you to pack less. A trendy backpack and a medium-sized carry-on bag can easily replace a large checked suitcase and save you some money at the airport. Typically, airlines allow one carry-on bag and one personal item, which can be your backpack or a large tote bag. For your smaller backpack or tote bag, pick something you don't mind walking around town with — one that doesn't necessarily look like a carry-on. That way, you can easily go from the airport to dinner with the same bag.
While there are plenty of brands out there, a good place to start is Herschel Supply Company. They have a variety of street and travel bags in trendy colors and patterns, and their bags hold up for years when taken care of. Consider finding a bag with a laptop sleeve, headphone port, or other features that are specific to your travel needs. Compartments are also beneficial so that everything is neat and accessible.
Invest in Packing Cubes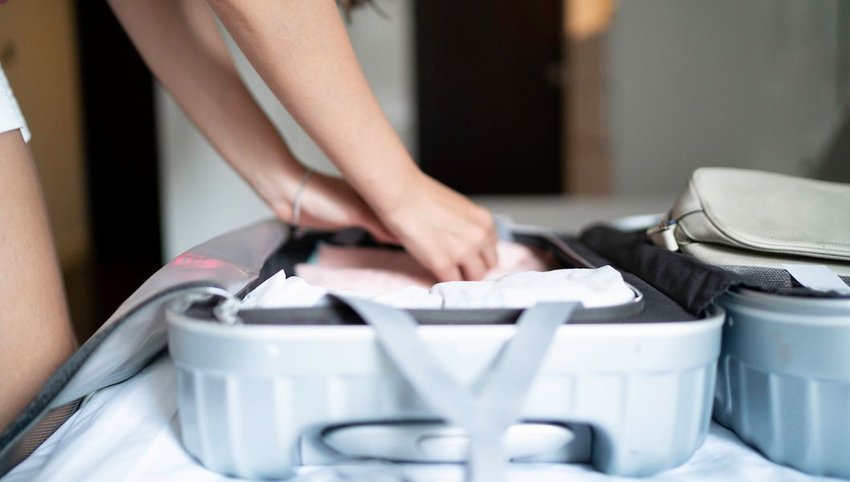 Packing cubes are a great way to use up dead space in your bags, and they help you stay organized. It's possible to pack more socks, undergarments, and other small clothing items because the packing cubes compress everything. But here's a tip —don't pack everything into cubes, only the smaller items. Otherwise the cubes are just taking up space. Try finding some with a mesh lining, so that you can easily identify what's inside. Usually, you can find a decent set for around $20, like these mesh cubes from Amazon.
Consider using clear packing cubes or bags for toiletries that you might want to pack. When everything is squeezed into a small space, leaks can happen. These clear bags will prevent leaks from spreading to your clothes and electronics. Some bag sets will come with reusable personal hygiene bottles to put your shampoo or body wash in. This saves you money by not having to buy new travel-size bottles. If you're staying at a hotel, check online to see what toiletries they already have to save yourself some space in your luggage.
Use Solid Personal Hygiene Products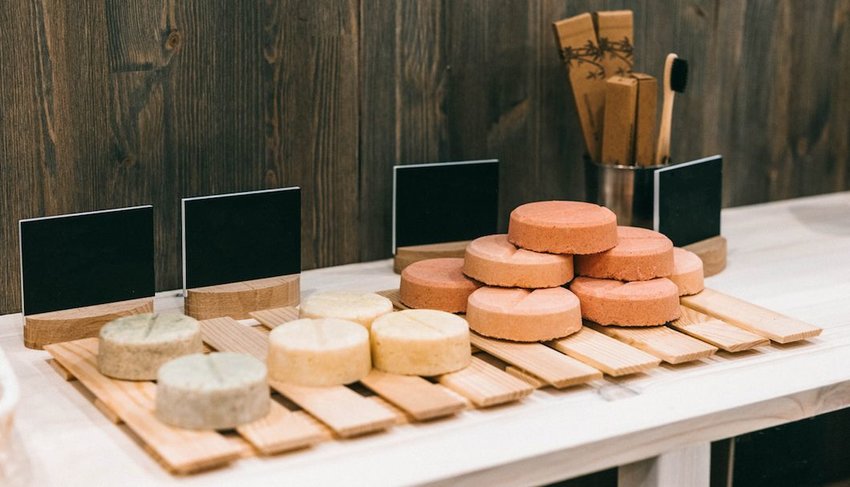 Another great way to prevent luggage leaks is to trade in your liquid toiletries for solid bars. You can find pretty much anything in solid bar form today including soap, shampoo, conditioner, face wash, and body lotion. Toothpaste and mouthwash are also available in solid, single-use tabs. Solid hygiene products have minimal or no packaging, which is not only eco-friendly but also takes up less space than liquids. While this trend is on the rise, Lush Cosmetics was a first-mover on it. They offer a wide variety of solid products — all handmade and cruelty-free — and they come in fun scents, flavors, and colors.
Take a Compact First-Aid Kit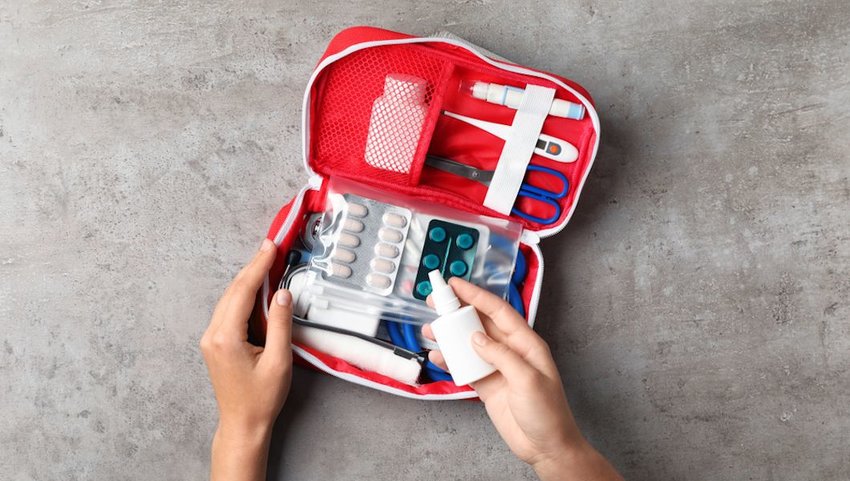 It always helps to be prepared, but don't pack your entire medicine cabinet. Many people go overboard on these items — especially when going to a place where you could easily purchase them if necessary. On the other hand, other travelers forgo first-aid kits altogether. This is an especially bad idea if you're traveling to go camping, backpacking, or for another outdoor activity where a store isn't nearby. Instead, opt for a compact first-aid kit. Would you believe that there are 66-piece kits out there that fit in the palm of your hand? Even if you don't take the entire kit, tuck a few essentials into a pocket in your backpack so they're readily available.
Pack Fewer Clothes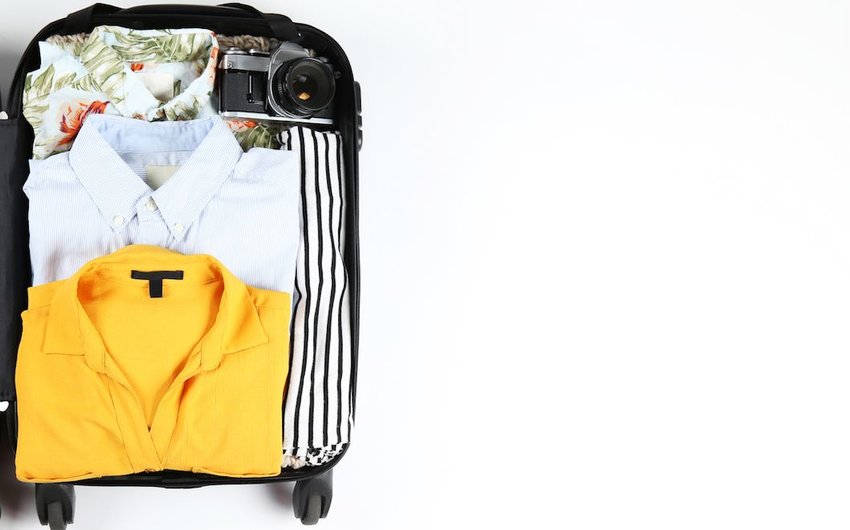 When all the clothing items in your bag match, you'll have unlimited outfits despite packing minimally. Bottoms are typically bulkier than tops, so by packing just two or three neutral-colored options, you can save space. This is even easier if you're going somewhere where you can do laundry. Pack tops that can be layered like plain tank tops, t-shirts, sweaters, and vests — depending on the climate. If you don't like the thought of neutrals, stick to the same color palette throughout your bag. Then, you can create new looks with the same items. Unless your trip calls for a special outfit for an event, keep it plain, trendy, and comfortable.
Packing multipurpose clothing saves a lot of space too. A large scarf can also be used as a travel blanket, a sarong, or a shawl. For frequent cold-weather travelers, a Patagonia 3-in-1 jacket could be worth the investment. It can be worn as a waterproof rain jacket, an insulated jacket, or both can be zipped together for a thick winter jacket.
Wear Versatile Shoes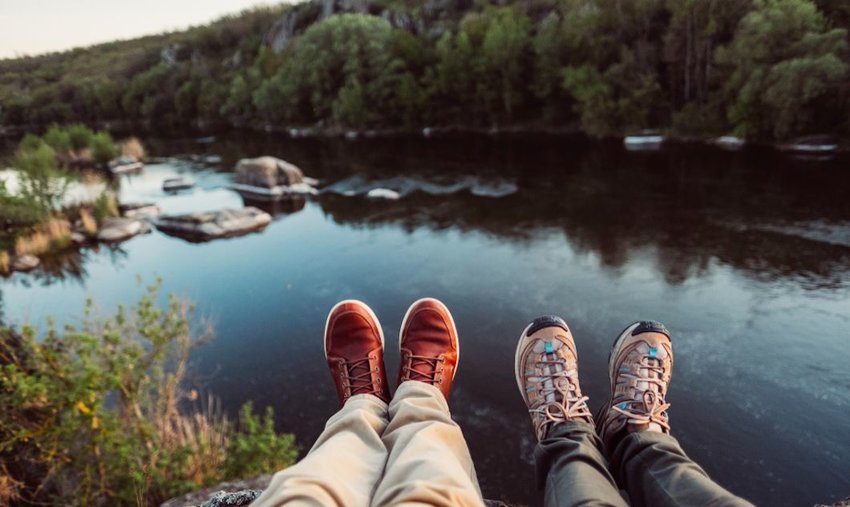 Shoes are very bulky. Save space by wearing the same pair the entire trip or by packing only one additional pair. Depending on the climate, pick a pair of shoes that's comfortable enough for walking around the airport, but nice enough to wear to dinner. For cooler weather destinations, a nice pair of Chelsea boots will do the trick. Try to find a neutral color like brown or black. For warmer climates, a pair of laceless slip-on sneakers or neutral dress sandals are appropriate and comfortable. If you don't have a packing cube for your shoes, wrap a hairnet around the bottoms of them. This keeps everything clean, and you won't need to put the shoes in a separate bag or compartment.
Wear Your Bulkiest Clothes on the Plane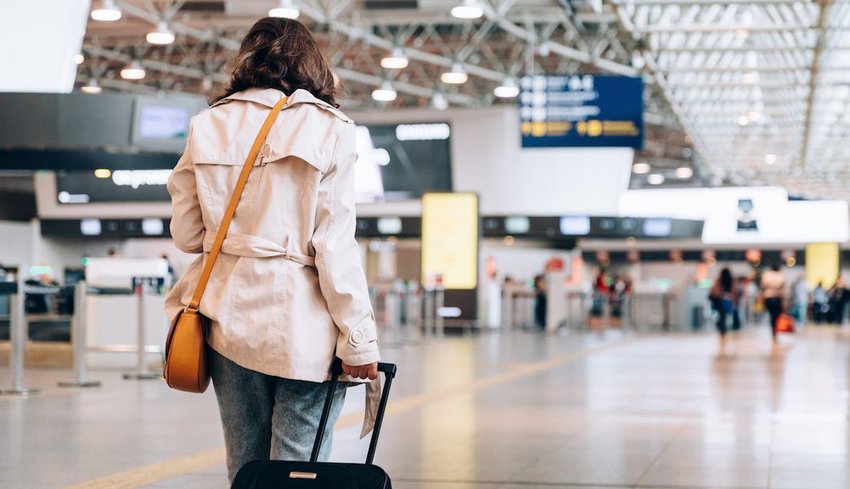 This is a technique that I use every single time I fly. Wear your bulkiest clothing items on the plane or train to save space in your bags. For example, if you really want to take heavy jeans and boots for a winter trip, put together a travel outfit that includes those bulky items. This does mean that you'll need to wear the same items on your return trip, but that isn't a big deal. Try this for bulky winter coats, heavy shoes, thick denim, and more.