My eyes were dry from staring at the computer, trying to differentiate between the minor nuances of North Face backpacks. I was in rather urgent need of one, considering earlier in the week my commuter bike had been torn from its lock behind my Houston apartment, and I'd been forced to spend the rest of my paycheck on Lyft rides.
I could get another bike, but to be honest, it had been a hassle to lug the thing around, lock it up, and ride it over Houston's nightmarish sidewalks. I can't afford a car, so that was out. Luckily, the bus could get me to work- but not home in a timely manner.  
So I decided to start running.
Running Commuting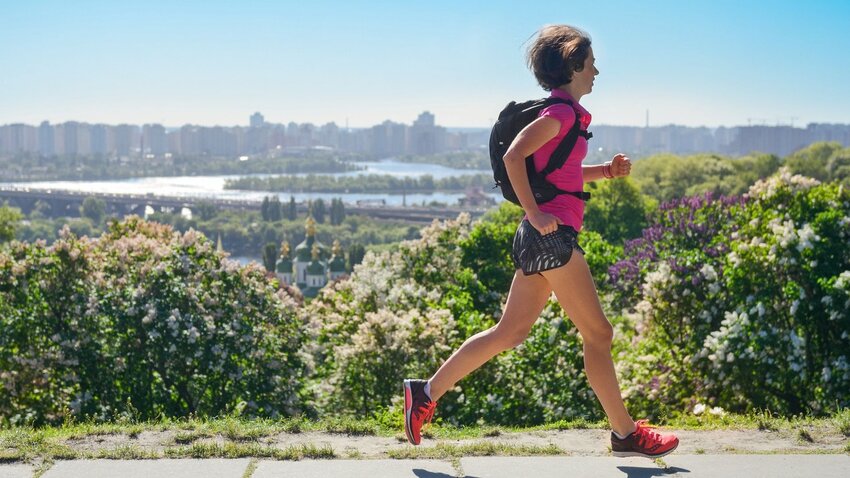 I'm a runner already, so adding 2.5 miles in the afternoon to my training would be easy. I had the shoes, gear and strength for this to work. But there was one essential I was lacking… a backpack.  
This backpack needed to be perfect. In committing to run commuting, I couldn't have some scrappy little bag that was going to allow my lunch leftovers to spill into its crevices, or whose straps would leave scars across my shoulders. I've traveled plenty, and learned the hard way that buying a backpack because it's pretty doesn't mean it's going to be comfortable for running. I wasn't about to make the mistake with this one.
After several hours of opening and closing tabs, I finally made a decision and, fingers crossed, ordered what I hoped would be the perfect bag.
Finding The Right Bag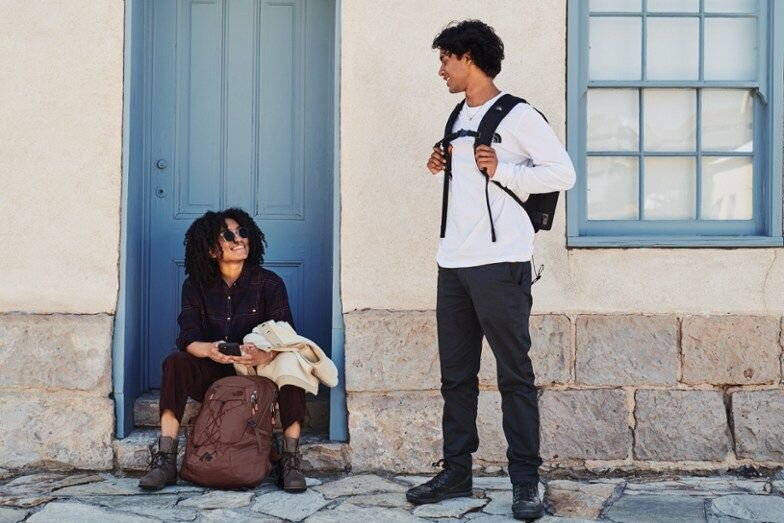 My new Jester backpack arrived a few days later, in a purple-y pink light enough to be decidedly feminine but dark enough to withstand sweat stains (a men's version is also available here). The main compartment is the perfect size to fit my lunch bag, clothes, and a change of shoes. A jacket and a tiny bag of toiletries fit on top. Within the Jester's second pouch are a number of tiny, slimmer pouches, allowing me to secure my wallet, phone and keys without fear of them disappearing into the black hole that exists at the bottom of backpacks. The right shoulder strap chafed the first week, stiff and adjusting to its new life as my traveling companion, but the more I've used it the more it's softened to the contours of my body. The single, adjustable strap across the chest isn't restrictive, but prevents the bag from bouncing up and down while I run.
I felt like I'd made a good decision, but not even a few weeks in, I began to realize this little backpack had changed my life. Having the ability to run commute is incredible. Running home five days a week means I get some miles in even if I sleep through my alarm and miss my morning run, keeping me consistent. Having a little extra weight on my back forces me to engage my core – I'm beginning to see abs again! But this bag's benefits are more than physical.
More Time To Think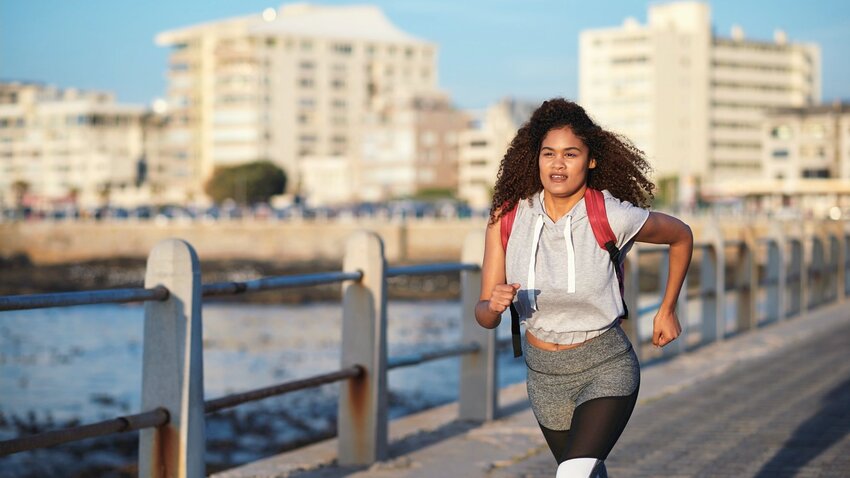 Running home with my work gear tucked safely away has allowed me to see the sun set as I cross the highway, skipping right over rush hour traffic. Though the Jester is comfortable, feeling its weight reminds me to slow down, and I notice things I might not have otherwise – the flowers, the woman in the passenger seat of a sedan doing her mascara in the mirror, the way the railing on a certain balcony has been so beautifully designed.
Running home gives me nice space to think, to breathe a little. Instead of rushing from work to beat traffic, I have a chance to relax and let my mind wander, and work out problems or ideas in my head.
When I have a little more energy, I can add small adventures to my run commute. After one tiring workday I was craving ice cream, so I took a detour that led me past a grocery store. The looks I got as I stood in the parking lot and stuffed both my shirt and a carton of ice cream into my backpack, then strapped the whole thing to myself and strode off, were hilarious.
During COVID, running around town has been a safer way to commute than taking a Lyft or riding the bus all the time, and it's a lot cheaper than a new bike. It's more eco-friendly than driving. More importantly, crazily- I look forward to my daily commute, now. I get to ease the blood back into my legs from standing all day, to move again, to feel more in flow. I get to see the sights, skip the traffic, and return home peacefully.
Who would have thought all this would come from a backpack with an admittedly wacky name?