Summer at the Jersey Shore, roller coasters at Disney World or a roadtrip on old Route 66 – what could better describe Americana? There are few things as iconic as an all-American summer vacation. The sun comes out, school lets out and certain destinations become ripe for exploration. If you want a classic American getaway this summer, check out the below ten trips.
Route 66 Road Trip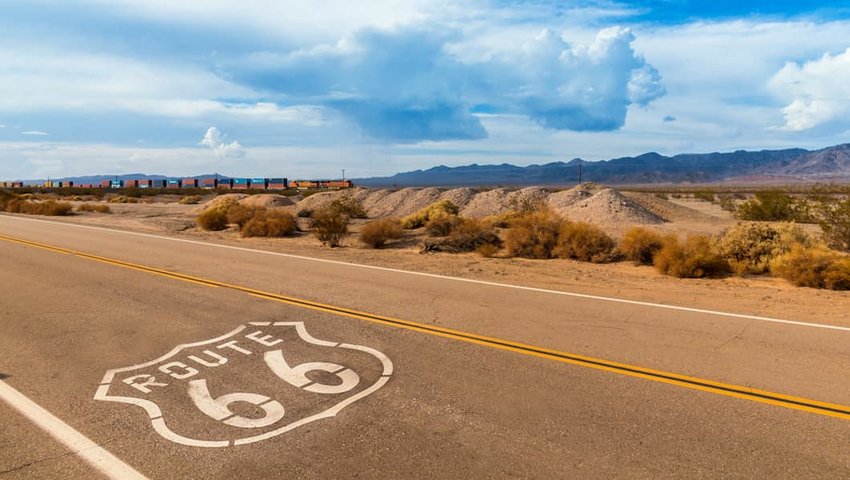 As one of America's first highways and its most important route west during the Dust Bowl and Great Depression, Route 66 became an American icon. Built in 1926, "The Main Street of America" was designed to be the country's first year-round intercontinental highway, connecting Chicago to Los Angeles via eight states. Though it met its downfall with the establishment of the Interstate Highway System in 1956, Route 66 still remains an American tradition and one of its most popular travel destinations.
Famous stops along Route 66 include Lou Mitchell's restaurant and Dell Rhea's Chicken Basket in Chicago, Illinois; Rock Fountain Court in Springfield, Missouri; 66 Drive In in Carthage, Missouri; and countless other places.
Camp in America's National Parks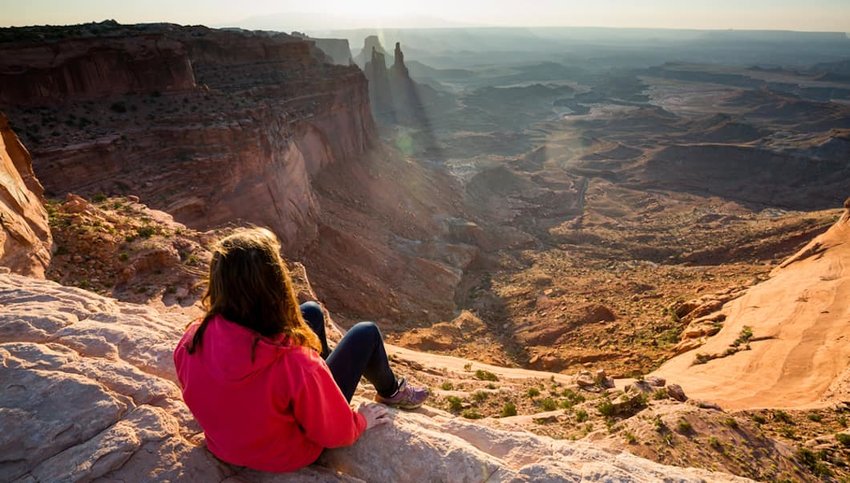 There are 61 National Parks in U.S. National Park System, each showcasing a unique corner of America's natural beauty. if you want a seriously epic trip, take some time this summer to hike, bike and camp your way through a few national parks. Maybe you'll stick to the parks of Utah and hit up Zion, Bryce Canyon, Arches, Capitol Reef, and Canyonlands. Or maybe you'll set across the midwest exploring Yellowstone and Grand Teton. The choice is yours.
Visit Washington, D.C.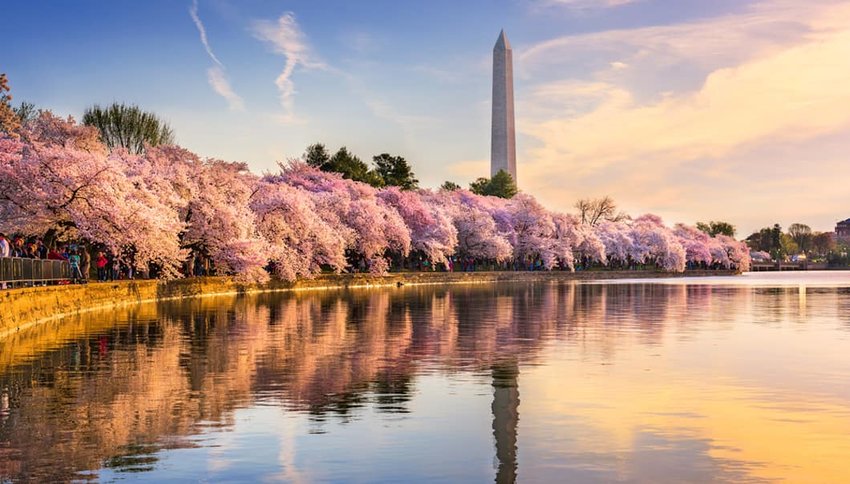 An all-American summer vacation list wouldn't be complete without a trip to Washington, D.C. Visiting the Nation's Capital is more than a destination – it's an experience. You're passing history at almost every corner. Tourists and locals alike love the National Mall for its plentiful events and central location. It's the place to be in D.C. From the National Mall, you're within walking distance of the U.S. Capitol Building, Washington Monument, Lincoln Memorial, Air & Space Museum, Natural History Museum, American History Museum, National Archives and Ford's Theater. The White House complex is about a 20-minute walk northwest.
Be a Part of It in New York, New York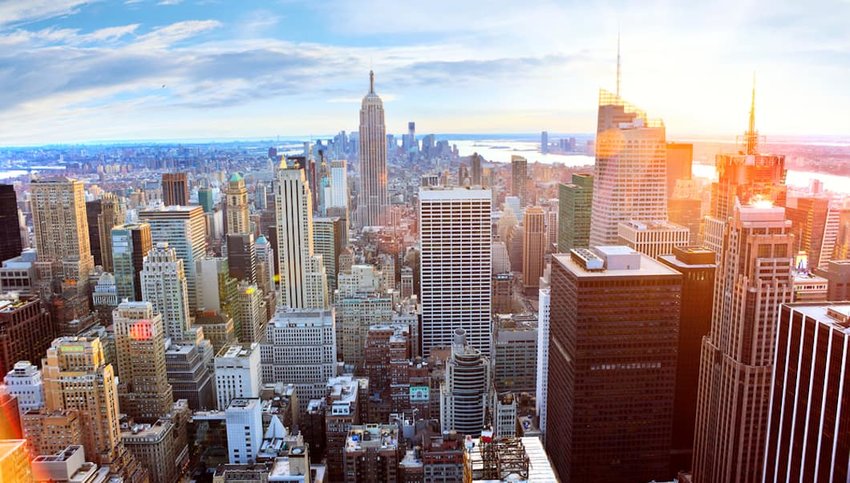 There's nothing like summer in The City That Never Sleeps. While you may sweat out your body weight in a single day, it's worth it to get a taste of Midtown on a hot summer night. Stop by Ella's Stardust Diner to see the next big star off Broadway. Take in the lights and energy of Times Square before skipping over to Rockefeller Center. During the day, you can take a break from melting by relaxing in the shade of Central Park or enjoying one of the endless museums Manhattan has to offer.
To replenish your salt levels, head to Lower Manhattan's Little Italy and partake in all the pasta your heart desires. Visit the Italian American Museum while you're there – the world's coolest cat, Mossimo, will greet you at the door. If that's not enough to cure your wanderlust, the World Trade Center and 9/11 Memorial, Battery Park, Wall Street and the Financial District and Ellis Island are all just a short distance away.
Reach for the Stars in Disney World and the Space Coast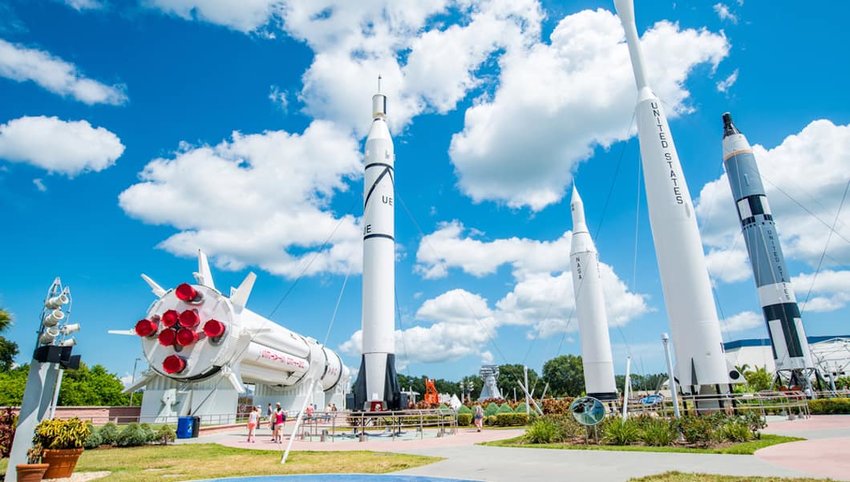 A summer trip to Disney World is a rite of passage that most American children have experienced at least once in their lives. Whether you choose Dinoland at Animal Kingdom, Star Wars Universe at Disney's Hollywood Studios, the World Showcase or the Flower and Garden Festival at Epcot or Cinderella's Castle and Pirates of the Caribbean at Magic Kingdom, you won't be disappointed. Keep an eye out for the Guardians of the Galaxy coaster – one of the longest in the world – opening in Epcot in 2021. One of Disney's main rivals, Universal Studios, is just a few miles away and home to the Wizarding World of Harry Potter if you want more thrills.
Looking for more adult forms of fun? Check out Richard Petty's Race Car Ride Along, where you can learn to drive like one of NASCAR's greatest legends or head to the Kennedy Space Center to watch a live rocket launch.
Enjoy the Nation's Best Lighthouses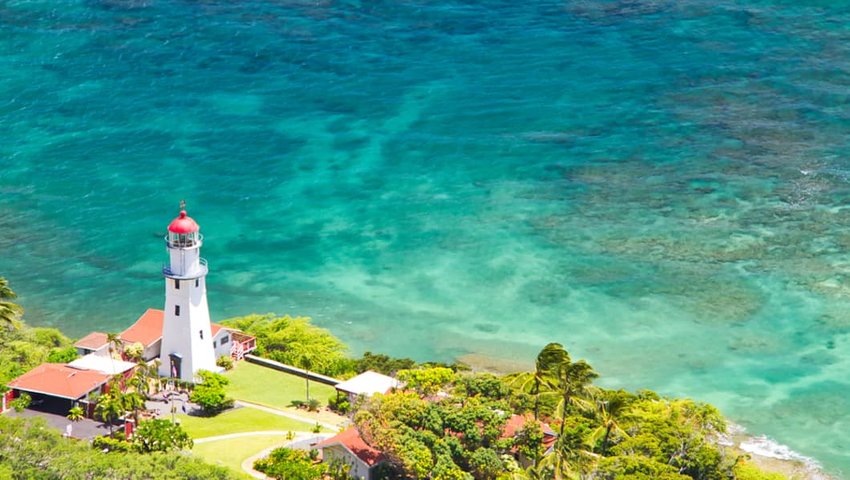 Lighthouses give us insight into the history and culture surrounding them, so it's no surprise that America is home to several stunning lighthouses. In New England, the Boston Light, built in 1716, is the oldest lighthouse in the United States. The Thomas Point Shoal Lighthouse in Annapolis, Maryland, is the only screwpile lighthouse in the Chesapeake Bay. The tallest lighthouse in Florida and one of the tallest in the United States, the Ponce de Leon Inlet Lighthouse, is recognizable by its brilliant red color. The Lorain Lighthouse, the Jewel of the Port, in Lorain, Ohio, has been featured in many postcards and paintings. Diamondhead Lighthouse rests alongside the famous volcano of the same name, looking out over the Pacific Ocean.
Travel Back to the Wild West in Tombstone, Arizona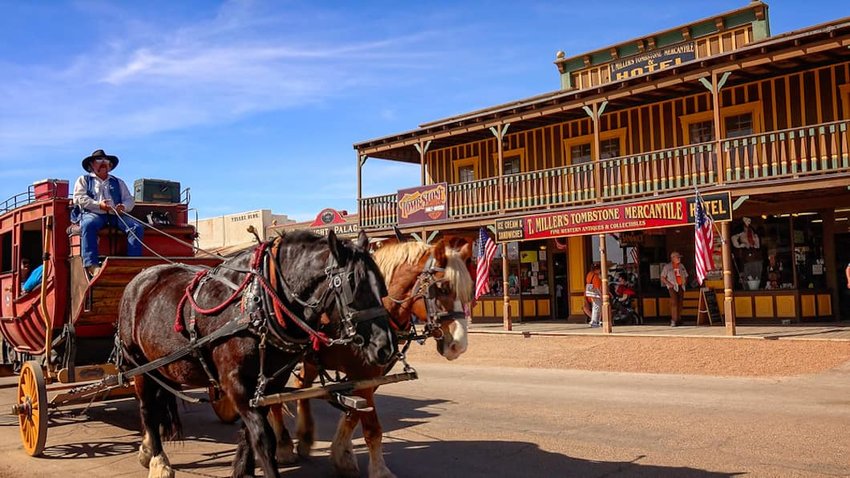 Arguably America's most infamous Old West town, Tombstone, Arizona, is the perfect place to see what life was like during the days of the Wild West. Home of the O.K. Corral, location of one of the most notorious gunfights, Tombstone was dubbed "The Town Too Tough to Die" and with good reason. Live reenactments of the shootout are still a main attraction. The possibly haunted and always fascinating Bird Cage Theater is also still standing in Tombstone and is the location of the world's longest poker game. Check out the bullet holes in the walls – shootouts in saloons were common.
Sunbathe on America's Best Beaches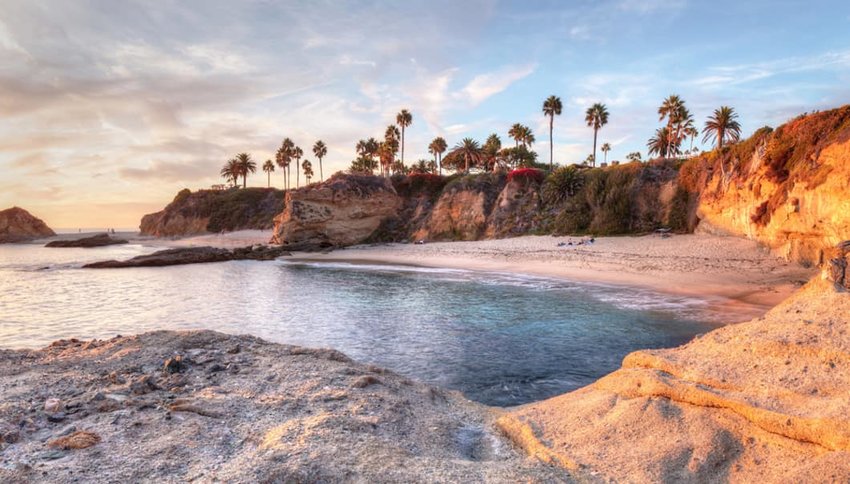 America has some of the world's greatest beaches and no matter where you live, you're sure to find one that will give you the summer vacation of your dreams. The New York tri-state area alone has Cape May, the Jersey Shore, the Hamptons and Coney Island just to name a few; but Florida and California top the list with the best of the best. In Florida, Siesta Key, Cocoa Beach, Panama City Beach, Pensacola and St. Augustine are among the top 25 beaches in the United States. If you're feeling the West Coast, Coronado, Laguna and Malibu offer gorgeous spots to kick up your feet and enjoy the sun.
Kick Back and Relax in California's Wine Country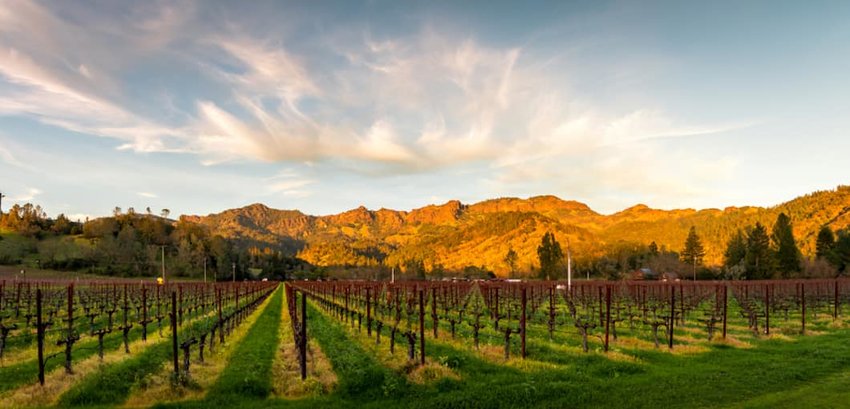 Nothing says relaxation like a sunset and a glass of wine. There are over 450 wineries in Sonoma Valley alone on more than one million acres. Sonoma and Napa are known for their tasting rooms and are among California's most popular vineyard locations. Take a trip on the Wine Train for a unique experience that takes you through 36 miles of Napa Valley in style.
Say Aloha to Hawaii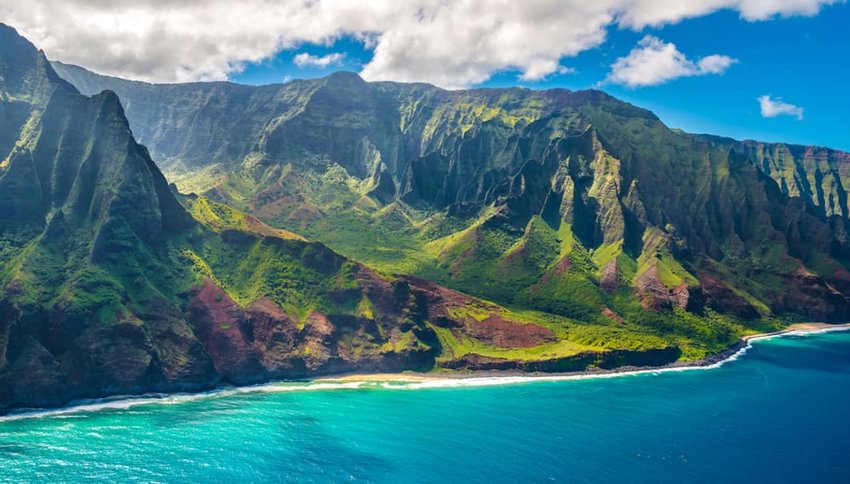 For most Americans – at least those who aren't from Hawaii – the Aloha State is at the top of the travel bucket list. From the breathtaking views the turquoise Pacific to  glorious beaches on every island, volcanoes and tropical waterfalls, there's so much natural splendor to take in. Swim with sea turtles, visit Pearl Harbor or see the Kona Coffee plantation. Learn to hula dance and partake in a luau. Hawaii gives vacationers the complete all-American experience.