The most popular beaches in the U.S. are attractive for a reason. But sometimes you feel the need to get off the beaten path, for wide sandy stretches all to yourself. Instead of heading to the crowded shores of popular seaside escapes, consider checking out somewhere new. The following beach towns are perfect destinations for travelers looking for sun and sand without the throngs of tourists.
Lewes, Delaware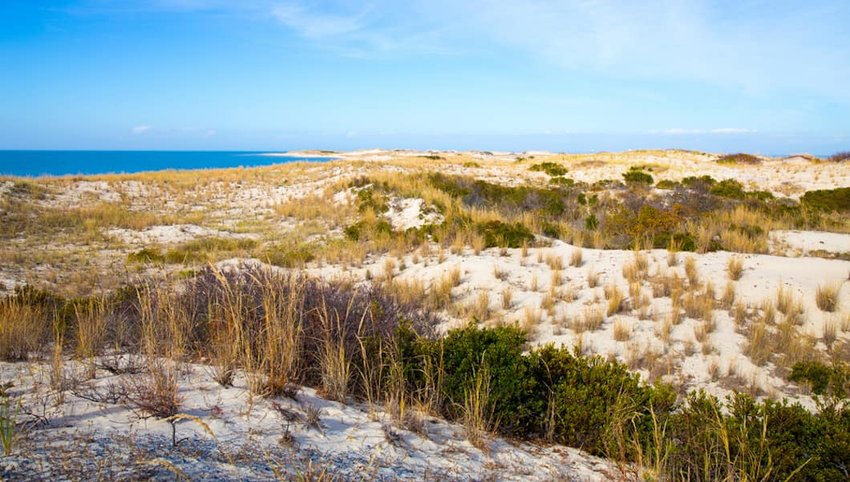 For a healthy dose of nature, history, and boutique shopping, head to Lewes, Delaware. Located between the Delaware Bay and the Atlantic Ocean, Lewes was settled by the Dutch in 1631 and is known as the "First Town in the First State." This walkable and bikable destination is perfect for families who want to explore beyond the beach. Check out shopping and dining on Second Street. Beachcombers will want to explore Cape Henlopen State Park, which is perfect for anglers, surfers, swimmers, hikers, and campers. Bonus — the park is within biking distance of downtown.
Port Aransas, Texas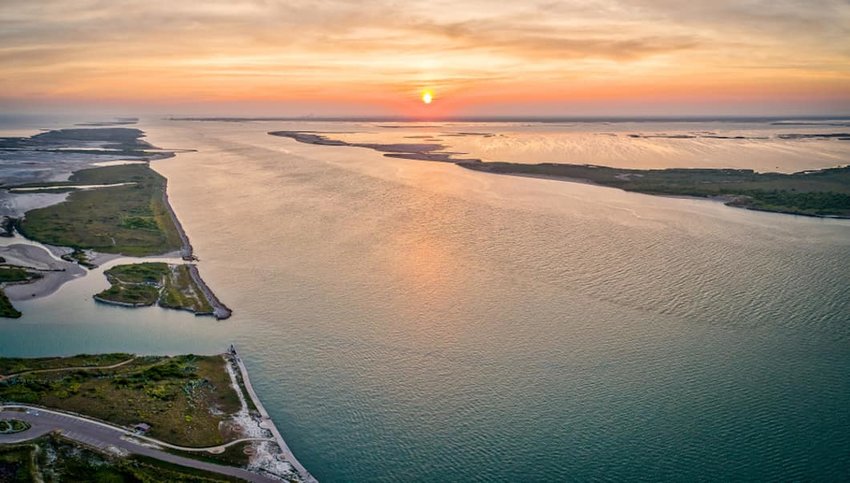 Port Aransas is a great beach destination for families, with 18 miles of shoreline along beautiful Mustang Island. Outdoor activities are plentiful, whether you want to paraglide, fish, kayak the inlets, or simply relax on the sand. Temperatures are mild year-round in Port Aransas, and the town is known for dolphin sightings, Tex-Mex, and great hiking opportunities.
New Castle, New Hampshire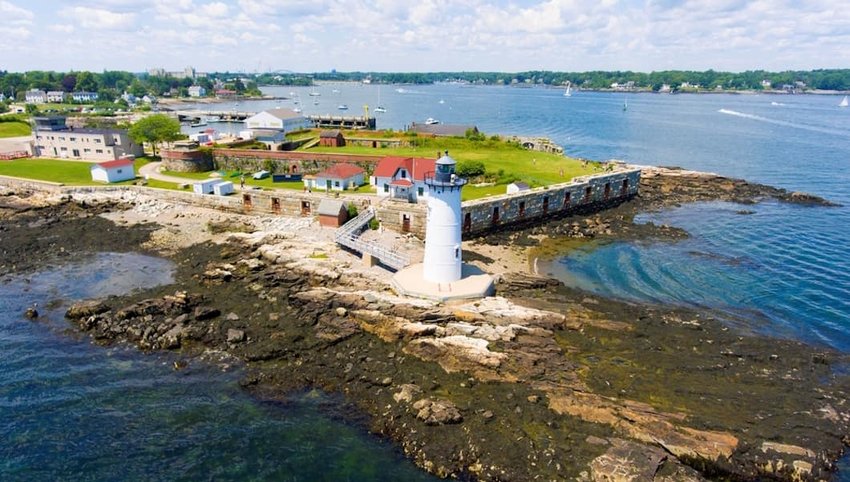 The smallest town in New Hampshire is also the only town located entirely on an island. New Castle is perfect for history lovers, who will enjoy touring Fort Constitution, which was built in the 1700s, as well as the Portsmouth Harbor Lighthouse, built in 1877. New Castle is also home to one of New Hampshire's grandest hotels, the famous Wentworth by the Sea, which opened to the public in 1874. When you're ready to relax, head to Great Island Common, which protects 32 acres of green space and includes a small beach.
New Shoreham, Rhode Island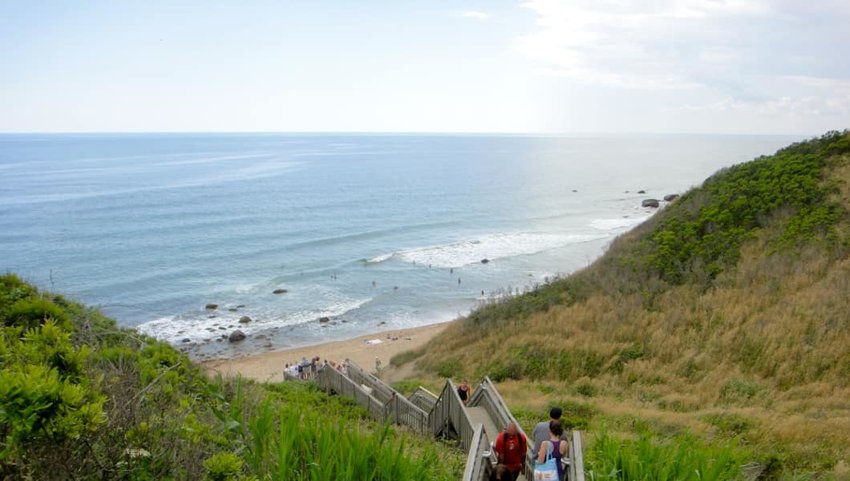 Another tiny East Coast town, New Shoreham, Rhode Island, is the only town on Block Island and the smallest town in the state, with just 1,000 permanent residents. The Block Island Ferry provides year-round access from Point Judith, but you'll feel a world away on this island. Once you've settled in, you can get busy relaxing on 15 beautiful beaches or hiking 32 miles of trails – around 43% of the island is preserved open space, and you don't need a car to get around. Shops and restaurants are all within walking distance and you can easily rent a bike if you want to explore more of the island.
Biloxi, Mississippi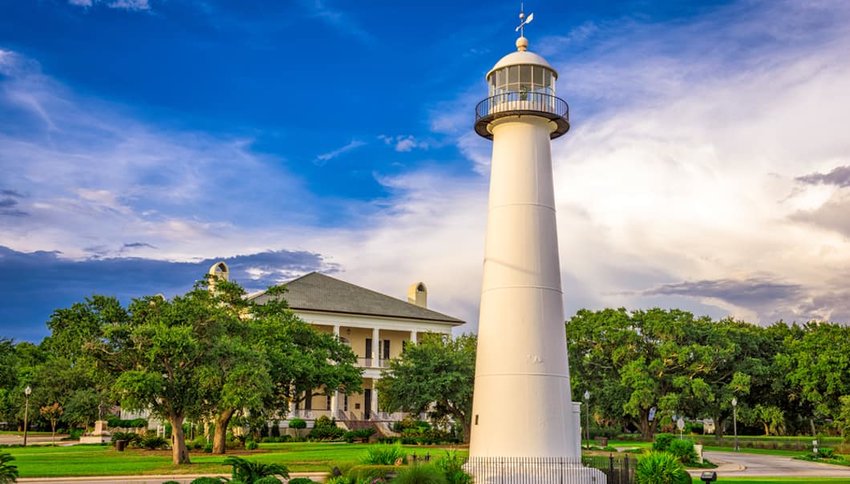 Though Biloxi, Mississippi, is best known for its casinos, it's also a thriving coastal community that embraces the maritime and fishing industries. Visitors will have no trouble chartering a fishing boat for half or full-day cruises in the Gulf of Mexico. There are many beaches throughout the Gulf Coast of Mississippi, but if you're looking for peace and quiet, check out Ship Island Holding or Biloxi Beach, which are both perfect for swimming. As you'd expect, downtown Biloxi has many, many excellent seafood restaurants, making it hard to choose a favorite.
Anacortes, Washington

Located on a picturesque island in northwestern Washington, Anacortes is a thriving seaside community with 12 miles of coastline, 67 miles of trails, and a historic old town district with a number of antique shops, book stores, coffee shops, and bakeries. Accommodations for every budget are plentiful, whether you're looking for a stately inn or a waterfront campground. Orcas also make their home in these waters, and a whale watching cruise is one of the best ways to spot them. The water may be a bit chillier if you're looking to swim, but if you can brave the frigid waves you can definitely make your own fun.
Cambria, California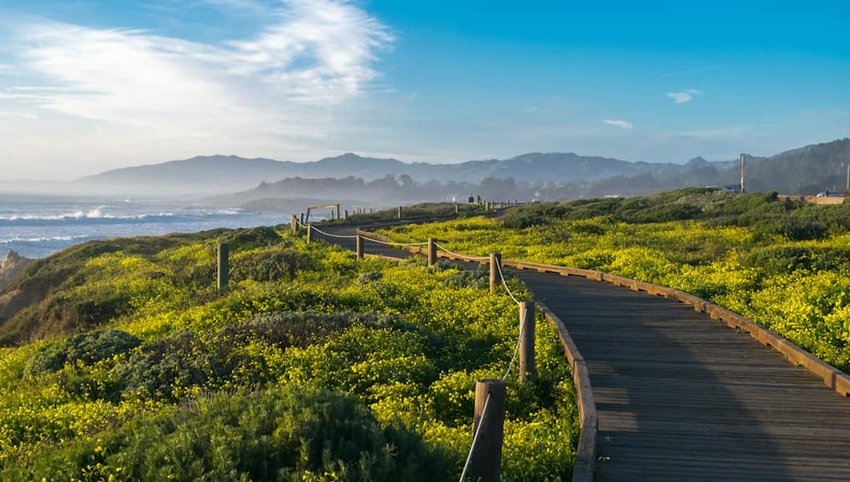 California's more famous beaches clog up in the summer, so head to Cambria, where you can enjoy miles of beach, explore hilltop castles, and indulge in fantastic wine and food. Moonstone Beach in Cambria is one of the loveliest in all of California, and the sprawling Hearst Castle is a National Historic Landmark run by California State Parks. There are also a number of vineyards in the area, but be sure to visit Stolo Vineyards for their award-winning Syrah.
Crescent City, California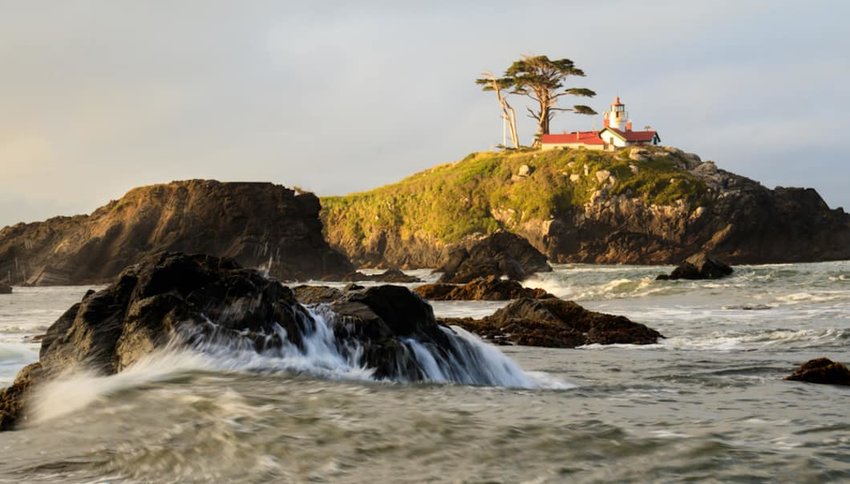 Another California beach town that flies under the radar is the northern community of Crescent City. Best known for its proximity to the Redwoods National Park, Crescent City's beach scene is equally nice. Highlights include the Battery Point Lighthouse, which can be reached by foot during low tide; the Ocean World Aquarium, with its unique variety of sea critters, and the Northcoast Marine Mammal Center, which specializes in rehabilitating elephant seals and sea lions. Head to the beach in Crescent City in the late afternoon to make sure you get there in time to see the excellent sunset.