It's a common misconception that introverts are quiet, socially inept types who like to stay at home. Introverts enjoy traveling and exploring, they just prefer to take in things on their own terms and at their own pace. While they welcome opportunities for solitude and reflection, they also enjoy stimulating experiences and making connections with fellow travelers or locals.
Many travel destinations offer something for every type of temperament, so it's often a matter of choosing particular sights or activities that can best deliver on individual preferences. That said, here are 10 travel destinations particularly well suited for introverts, whether you like to travel alone or with a like-minded friend.
New Zealand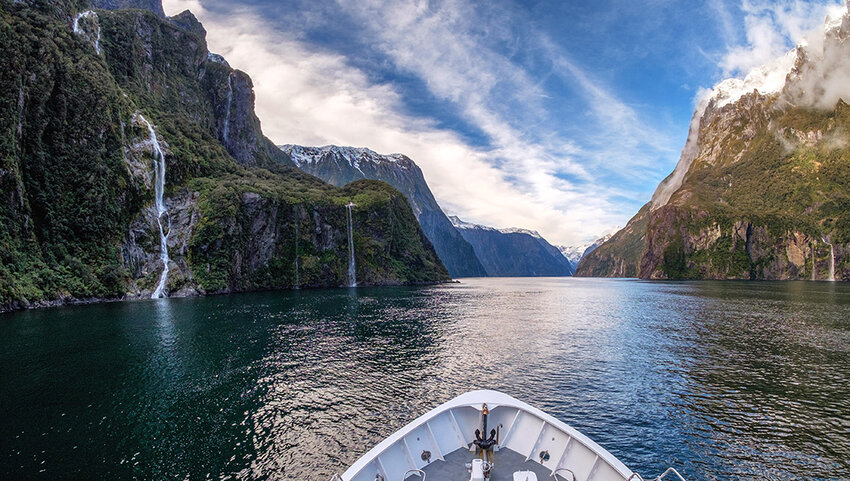 In a country where there's more sheep than people, introverts can delight in wide, open spaces on both of New Zealand's islands. While Kiwis are notoriously friendly, those who aren't looking for large social gatherings will be happy to know that you can easily get off the beaten path. Renting a campervan is one of the best ways to see the country on your own. South Island is even less populated than the North and has some of the most jaw-dropping landscapes to boot. For true seclusion, head out to Fiordland National Park, tucked away on the southwestern tip of the country. Home to both of the legendary Milford and Doubtful Sounds, a trip here is the epitome of getting away from it all.
Camino de Santiago - Spain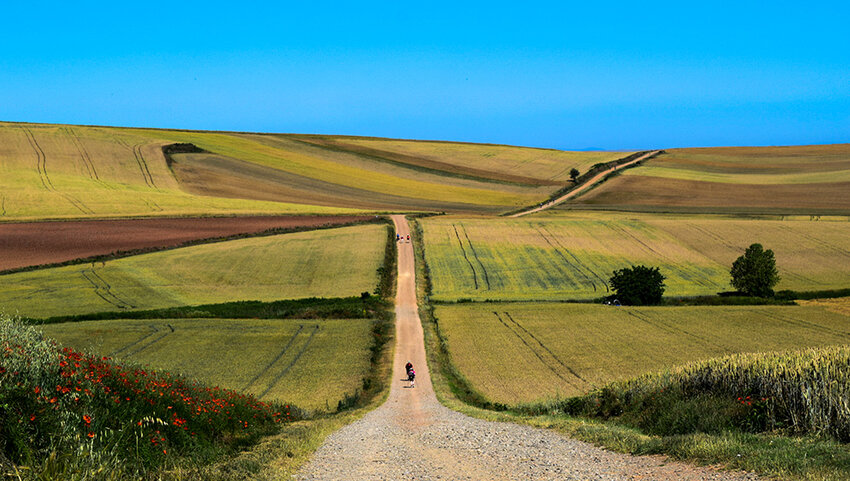 This network of walking paths in the northern part of Spain was once one of the most important Christian pilgrimages. Thousands still make the epic 500-mile journey through stunning countryside every year. Aside from its religious significance, Camino de Santiago also attracts hiking and cycling enthusiasts, nature lovers and those who seek a spiritual retreat from modern life.
There are several different trails referred to as "ways": the Original, French, Portuguese, Silver and a few others, but they all lead to the shrine of apostle St. James the Great at the Cathedral of Santiago de Compostela in Galicia. You can make your way as part of an organized group or with a friend, but it is also perfectly fine to make the journey completely on your own. Many do, relishing the solitude and the chance to unplug, connecting with other pilgrims along the way when and if they feel like it.
Finland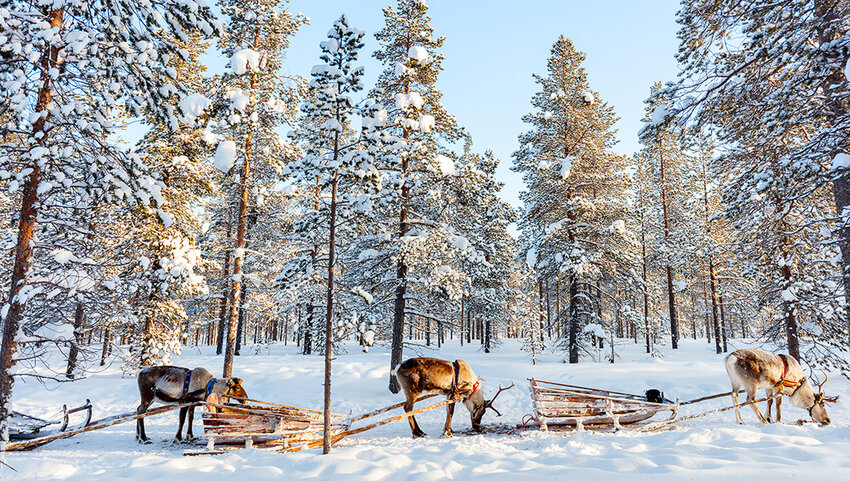 Finland's arctic weather drives many tourists away come winter, but this Scandinavian outlier is a magical country to explore for shy wallflowers. Fins are known for their reserved personalities, more a cultural phenomenon than an actual temperament. This fact alone may ease an introvert's worries of being bombarded by curious locals. Take to the streets of the capital, Helsinki, in winter and you'll virtually have the place to yourself. The far northern reaches of Finnish Lapland are even more spartan in terms of population. Ride behind sled dogs, go in search of the northern lights, or simply find a peaceful cabin to hide away in.
Mongolia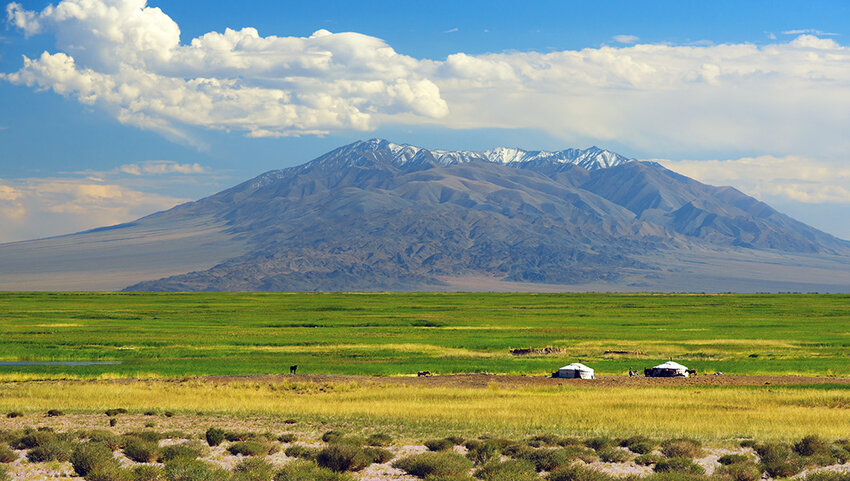 Mongolia is one of the most sparsely populated countries on earth, perfect for anyone who shies away from crowds and overwhelming stimulus of big cities. Here the skies open wide, vast barren landscapes sprawl in every direction, and it could be hours in between run-ins with locals. The best way to see the Land of the Eternal Blue Sky is by spending time with a nomadic family. Hop in a Soviet-era vehicle and make your way into the interior, passing by turquoise lakes and rolling mountains until you finally meet your hosts, likely after a days-long journey. With your own ger to call home and the wide expanse of Mongolia in every direction, your introverted ways will be wholly satiated.
Bhutan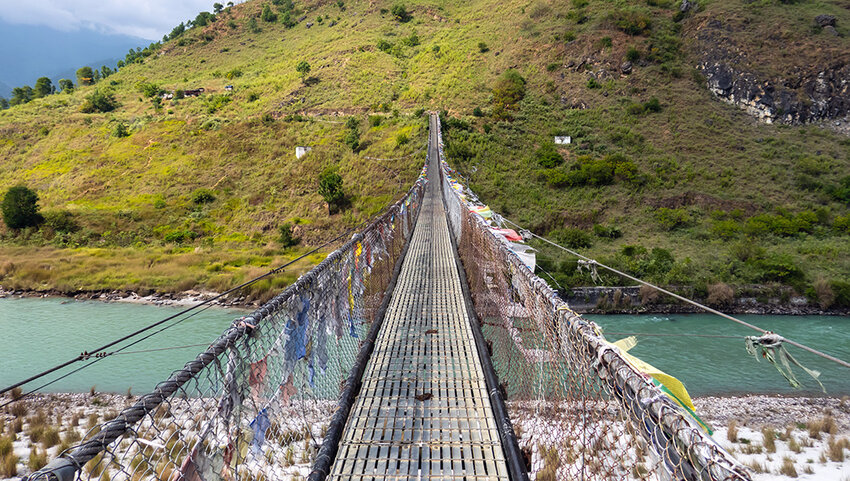 This small but mighty mountain nation was secluded for centuries, completely cut off from the outside world until the 1970s. Bhutan's isolation, both geographical and cultural, has caused it to be a lesser-known travel destination which, paired with costly Sustainable Development Fees, means Bhutan doesn't see nearly as many tourists as its neighbors. The country also prides itself on its back to nature fundamentals and lack of congested city areas, making it the perfect reprieve for timid travelers who still want to experience a one-of-a-kind destination. Whether you're trekking to the remote Tiger's Nest Monastery or traversing the 524-foot-long Punakha Suspension Bridge, chances are you won't come across many fellow tourists.
Sedona - U.S.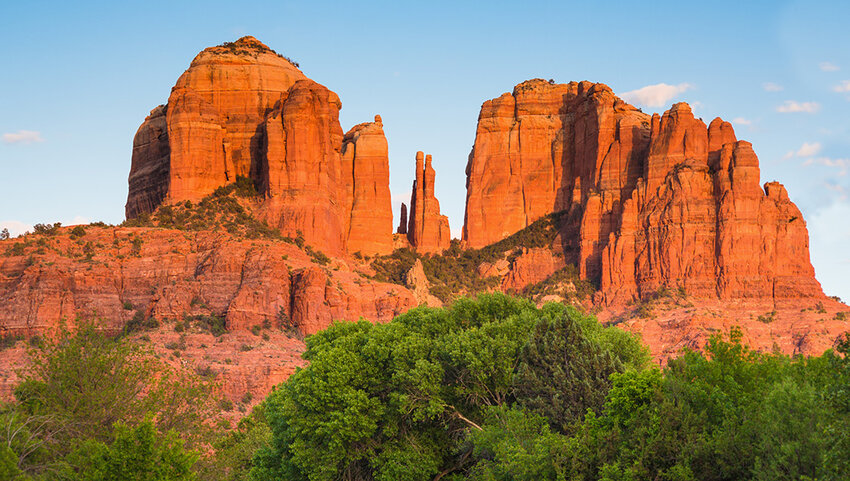 Known for its stunning red rock landscape and energy vortexes, Sedona has a uniquely calming, yet energizing effect on its visitors. Rarely crowded, the area offers an overabundance of things to do, but the most popular activity is simply hiking one of the hundreds of trails and enjoying the splendid surroundings at your own pace. For an extra dose of solitude and magic, head out early in the morning to witness the sunrise or stay out late in the day to catch a sunset. At night, you can chill by a fire pit with a glass of wine or enjoy stargazing. If you prefer organized activities, there are many yoga, meditation and healing retreats, well suited for introverts.
Iceland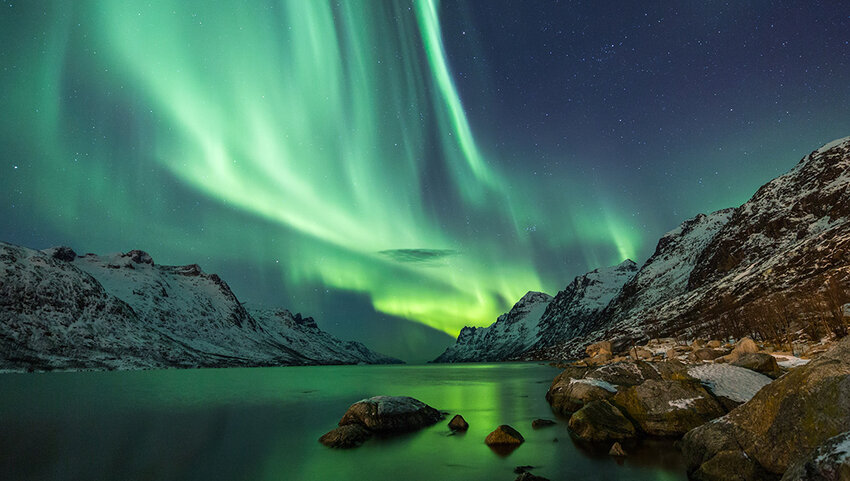 Iceland is probably an expected contender on this list, but for good reason. Despite its hugely increased popularity with tourists over the last few years, this country is still a relatively remote place with ample opportunities to get lost and leave the crowds behind. Incredible landscapes full of hiking trails, roaring white glacier rivers with multiple waterfalls, black volcanic desert sands and hot springs are just some of the items from a long list of its natural attractions, best suited for outdoor enthusiasts. Another draw is the opportunity to see the Northern Lights. If all this is not enough to convince you, Iceland is listed as one of 10 most introverted countries in the world, offering more proof that introverts will feel at home here.
Slovenia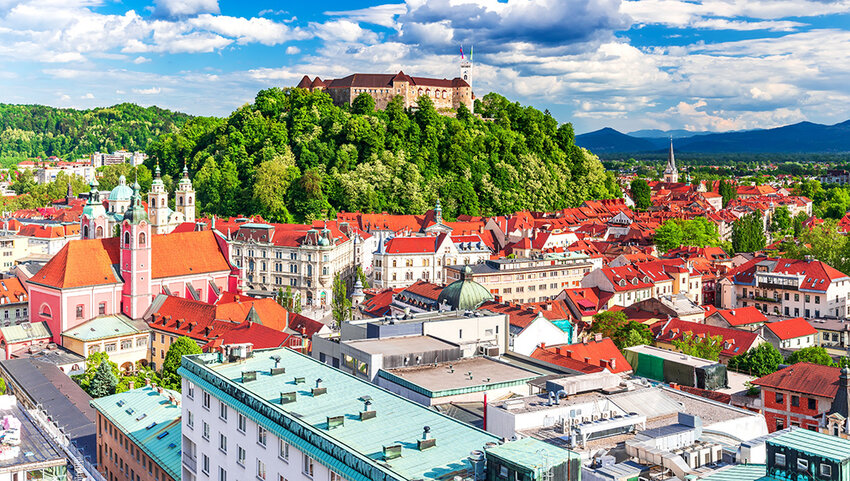 Lake Bled, the country's famous fairy tale-like destination is synonymous with tranquility and serenity. But there are plenty of other reasons introverted travelers will love Slovenia. Not far away is Triglav National Park, whose incredible mountain peaks, tiny lakes, beautiful waterfalls and sheep herds quietly munching on alpine grass will leave you in awe. The nearby Soča Valley captivates with its peacefulness and the greenest crystal-clear river you have ever seen. Stay at one of the off-the-grid mountain huts or choose glamping, either will be a special experience. Equally charming is Slovenia's capital Ljubljana, one of Europe's most underrated cities and perfect for leisurely exploring on foot. If you need more ideas, there are vineyard tours, spectacular underground caves and the coast dotted with small picturesque towns and villages, slender cypresses, colorful oleanders, fig trees and fragrant rosemary bushes.
Paris, France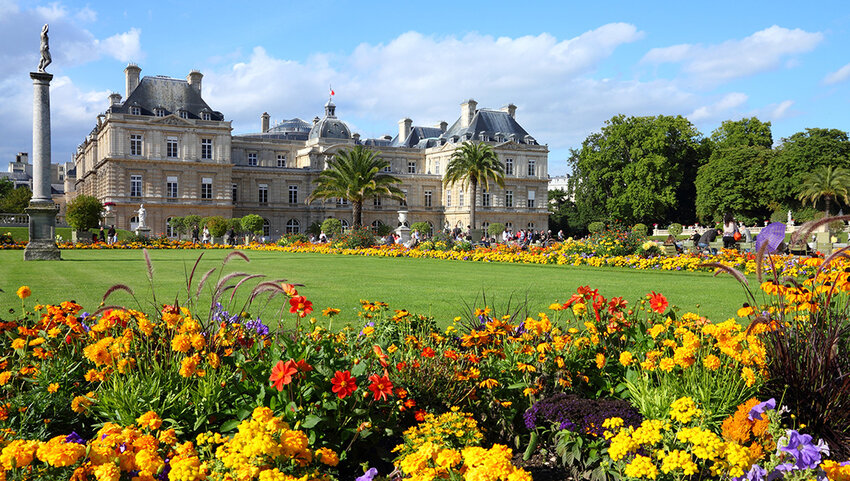 One of world's top tourist spots and brimming with endless energy, Paris might not feel like a logical choice, but the City of Light is a perfect city destination for introverted travelers. Think long peaceful walks along the Seine, a picnic in the Luxembourg Gardens or Champ de Mars or a small group bike ride through the city exploring some of the historic sites. Stay at one of the smaller, boutique hotels or an apartment. Get lost in one of the city's fantastic museums, charming neighborhoods or antique stores for as long as you want. Sit down on a bench with a book in hand or at one of the city's lovely cafes with pain au chocolate and people watch. The French capital has that special power of allowing you to feel alive and present or miles away, quietly contemplating in your own world. Oui oui!
Kauai, Hawaii, USA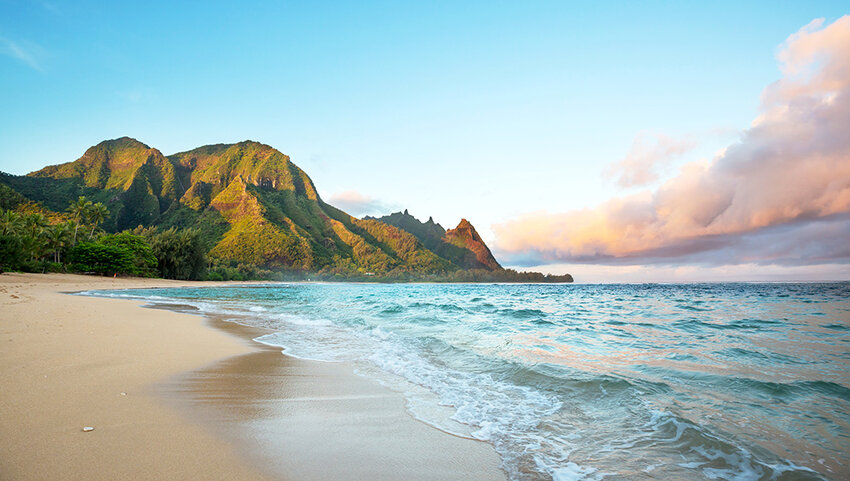 Kauai is nothing like Oahu or Maui, two of the most popular islands of the Aloha state, which can sometimes feel a touch too urban or packed with tourists. Known as the "Garden Island", Kauai  is covered with green valleys, lush rainforests, magnificent mountains hiding jaw-dropping waterfalls, coconut groves, orchid farms and coffee plantations. Several parts of the island are only accessible by sea or air and offer views straight out of Jurassic Park (which, coincidently, was filmed here). For an unforgettable experience, hike the 22-mile-long (round trip) Kalalau Trail on Na Pali Coast, one of the toughest and most spectacular hikes on the planet. Or, simply relax, enjoy the sound of the ocean, gentle breezes and spectacular sunsets on any of the islands pristine beaches. Introverts will love the small town feel and laid-back vibe of this island.