We all know that Florida is home to world-class resorts, amusement parks, and some of the best beaches in the country, but there are many sides to the Sunshine State. From mysterious and charming towns to natural wonders rich in plants and wildlife, come along as we explore twelve beautiful places in Florida you didn't know existed.
Devil's Den Spring
Williston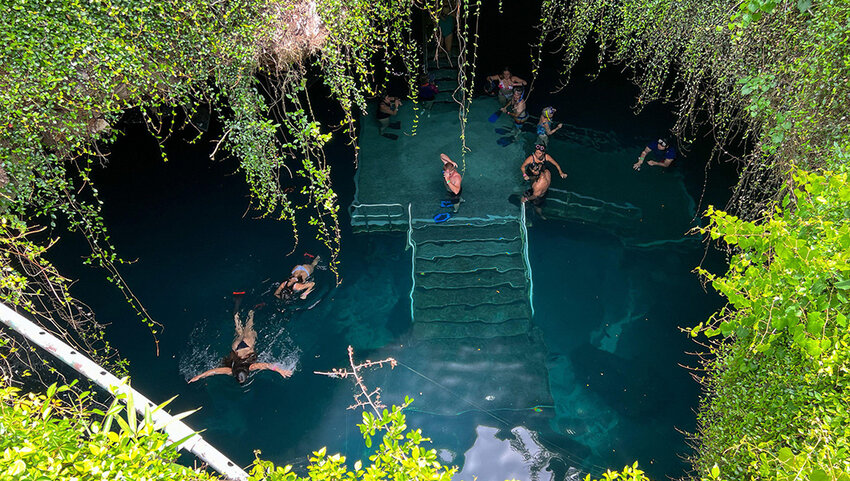 Don't let its foreboding name fool you — Devil's Den Spring is a welcoming recreational area southwest of Gainesville. This prehistoric spring is open to the public and is one of the most unique places in the world to snorkel and scuba dive. The "cave" was opened when the roof of a subterranean river collapsed, exposing it to the surface and giving visitors easy passage to the mysterious waters below. This crystal-clear pool is 72 degrees year-round and features rock formations, fossils, and stalactites. Some of the fossil beds inside Devil's Den date back 33 million years.
Perdido Key
Pensacola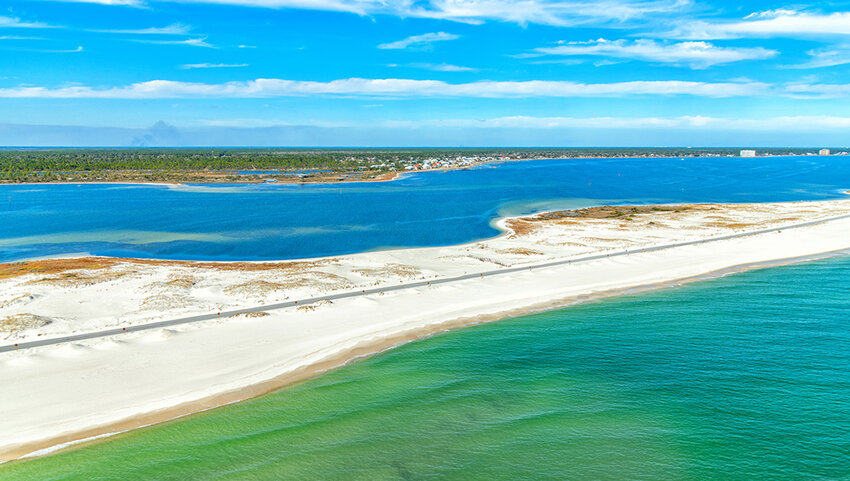 This narrow strip of sand is a barrier island that straddles the border between Orange Beach, Alabama, and Pensacola, Florida. It harbors some of the most beautiful and quiet beaches in the Panhandle. Named "Lost Key" by Spanish explorers, Perdido Key's state parks boast white sand beaches along the warm, turquoise waters of the Gulf of Mexico. Nearly 60 percent of the 16-mile stretch is part of a federal or state park, allowing wildlife to flourish here. Favorite activities on the island include dolphin boat cruises, exceptional golfing, enjoying local Gulf seafood, and beach sports.
Kanapaha Botanical Gardens
Gainesville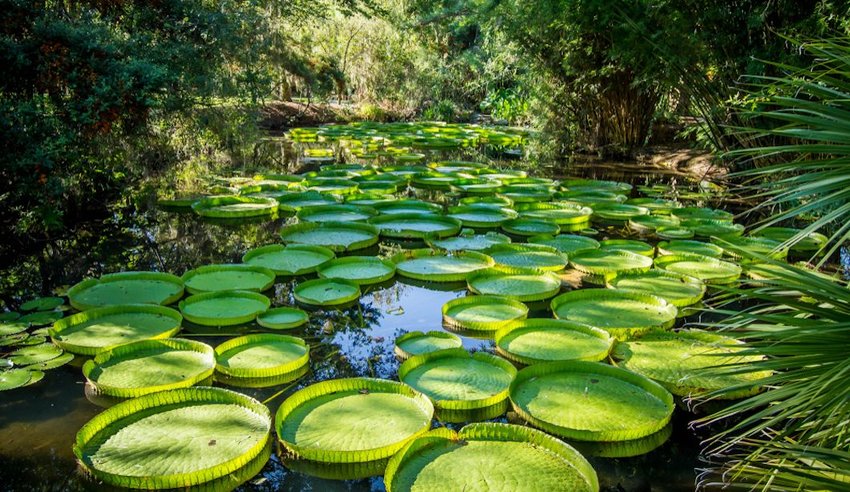 Who knew that one of the best botanical gardens in the U.S. was just minutes from the University of Florida? Just off Archer road sits Kanapaha Botanical Gardens, home to the state's largest collection of bamboo trees, the biggest herb garden in the Southeast, and ponds full of giant Victorian water lilies. Twenty-four different gardens sit side by side, ranging from Japanese and rose gardens to an enchanted butterfly garden. Stroll along winding paths of live oaks draped in Spanish moss, and at the end of the trail, relax on a bench to enjoy sweeping views of Lake Kanapaha.
Vizcaya Museum and Gardens
Miami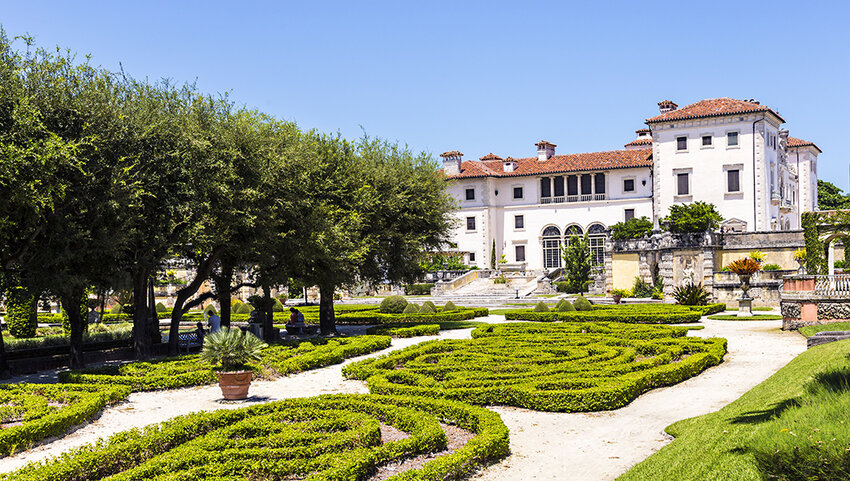 Just south of downtown Miami on Biscayne Bay is one of the most stunning estates in all of Florida. Named Vizcaya Museum and Gardens after one of Spain's most beautiful coastlines, the 70-room mansion was built by industrialist James Deering (of the Deering McCormick-International Harvester fortune) in 1914. The Renaissance-style home is filled with centuries-old antiques and furnishings from across Europe, including its gilded panels, carved mantels, and fresco ceilings, which were imported from Italy and France. The tea room glistens from its colorful stained glass, splashing a rainbow over its marble floors. Outside, there are 10 acres of gardens to explore. Its gardens resemble the layout of France's Versailles, but tropical elements that thrive in southern Florida, including palms and orchids, are also used in the design.
Falling Waters State Park
Chipley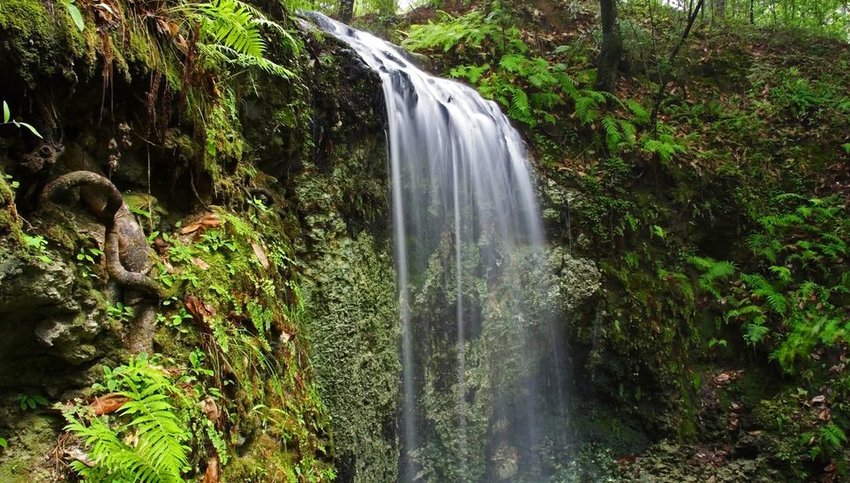 Most of us think beach when heading to Florida, but if you want to see some really breathtaking nature and appreciate local history, check out Falling Waters State Park in Chipley. This tropical paradise boasts the highest waterfall in the state. Falling Waters is a remote, fern-covered park with paths leading to its iconic 73-foot waterfall, which drops into a cavernous sinkhole. Local legends (and relics from recent digs) tell us that the park contains numerous sinkholes that were used as hideouts by Native Americans who fought Andrew Jackson in the Seminole Wars. Bring your trunks, because the springs have great swimming holes, as well as endless hours of hiking, fishing and camping.
Salvador Dali Museum
St. Petersburg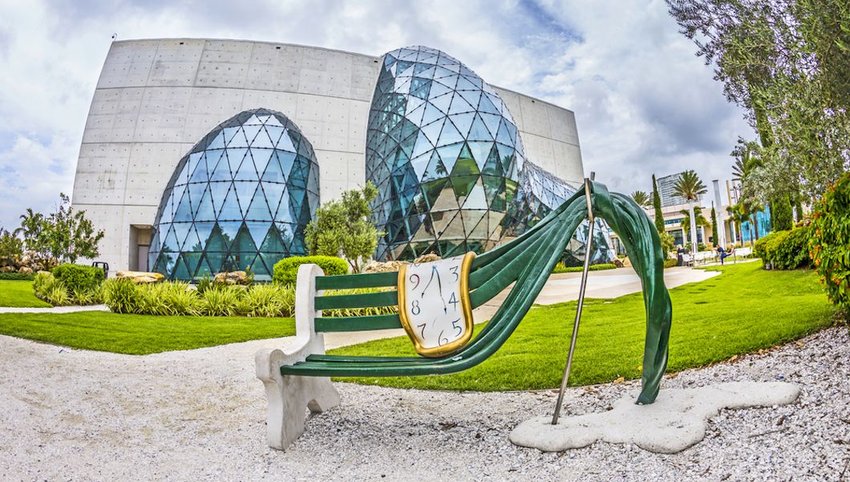 Fans of Salvador Dalí are in a for a real treat. The Salvador Dalí Museum in St. Petersburg houses the most extensive collection of this highly imaginative and talented surrealist painter's work outside Europe. The museum stands as a tribute and features several of Dalí's paintings, photographs, prints, and 3D objects. Don't forget to check out other fun activities on the campus, like film screenings and yoga classes.
Morikami Museum and Japanese Gardens
Delray Beach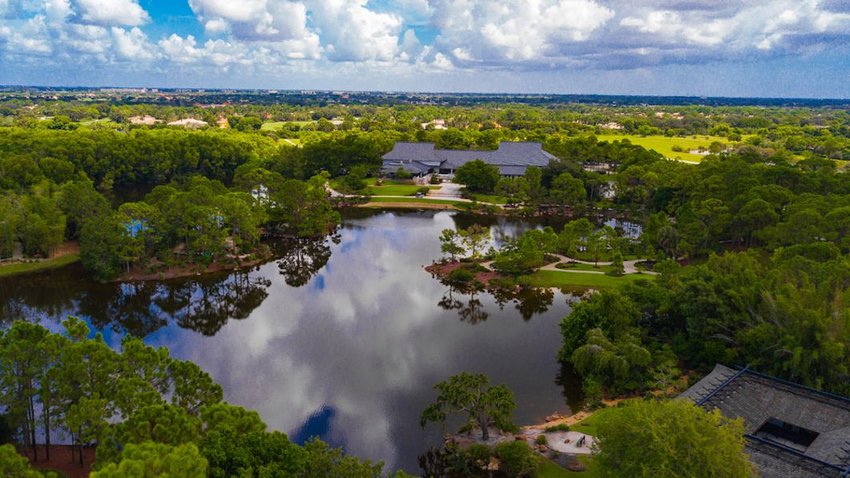 For a Japanese experience outside of Japan, then a trip to Delray Beach, and the Morikami Museum and Japanese Gardens is a must. You'll experience gorgeous trees and foliage, as well as serene ponds and peaceful fountains. These tranquil gardens offer you the chance to see a variety of exhibitions centered on various interesting aspects of Japanese culture. You can also explore Japanese Art Deco, tattoo culture, and the art of creating bamboo baskets. Check out the tea room where you can also take part in a traditional tea ceremony.
Dry Tortugas National Park
Gulf of Mexico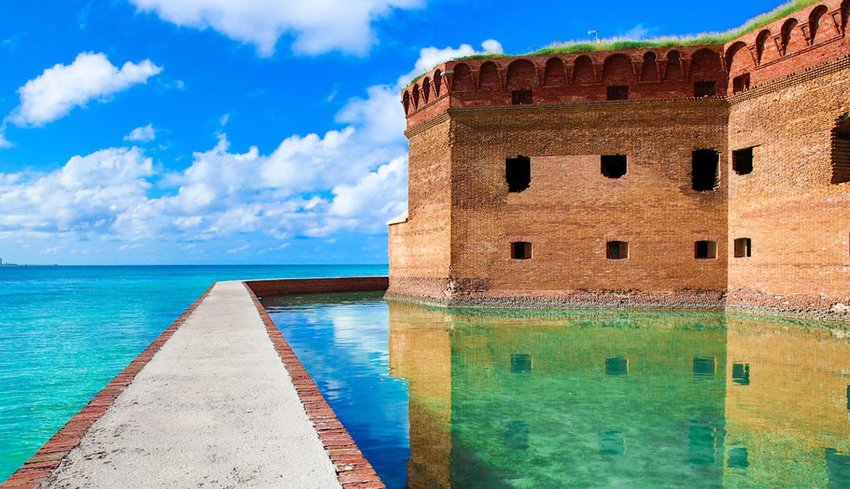 Even though the Dry Tortugas is part of the National Park Service, this obscure cluster of isolated islands is often overlooked when visitors flock to Key West for an island getaway. FDR designated the area as a national park, and years later this incredible spot is only accessible by seaplane or boat. It's a great place for divers who can get their fill of abundant sea life, coral reefs, and tropical birds. You can also experience some fantastic fishing or take it all in by kayaking along the emerald and aqua waters. Standing as a monument to the past, Fort Jefferson is a massive coastal stone fortress that was never completed but makes the space even more intriguing.
Coral Castle
Miami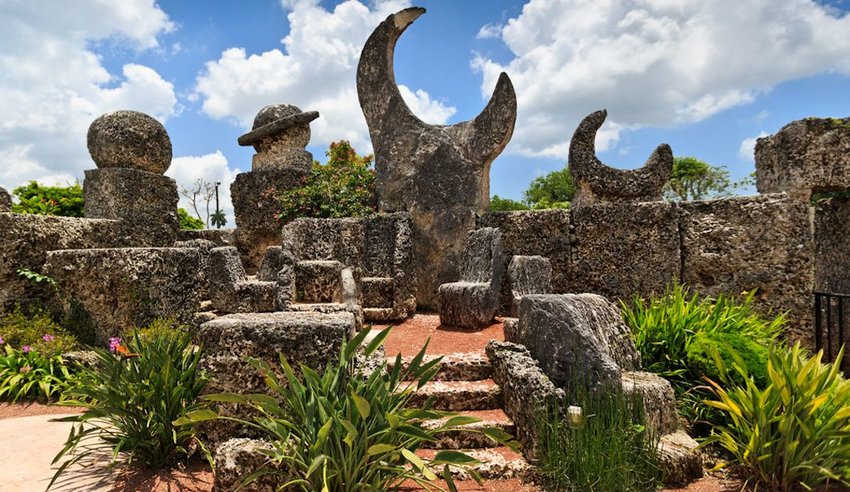 If you take time away from lounging on Miami's fantastic beaches and do some exploring, you will bump into what some call the eighth man-made Wonder of the World, Coral Castle. It took Ed Leedskalnin 28 years to turn 1,100 tons of coral rock into this extravagant castle. There seem to be no witnesses to Ed's building technique, but it stands as one of the world's most mysterious accomplishments. He secretly built this eye-catching castle under cover of night, at a time when there was no access to modern construction methods. He would only say that he knew "the secret of the pyramids." The result is the most remarkable artificial structure in the state.
Apalachicola National Forest
Bristol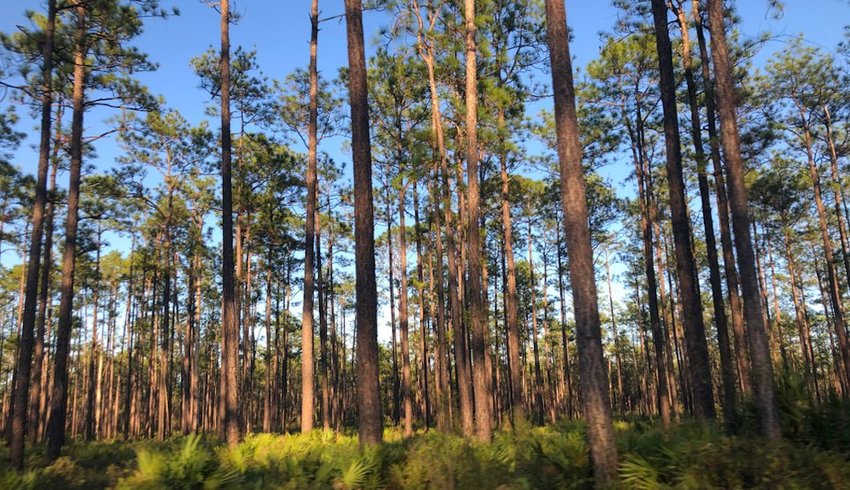 Sitting on Florida's panhandle is Apalachicola, the largest forest in the Sunshine State. It's home to some of Florida's most pristine lakes, rivers, and natural springs. The forest opens up to prairies that, in the spring, put on a dazzling display of wildflowers that bloom all along the Apalachicola River. You'll have to see the beauty of this often-overlooked space filled with caverns and sinkholes near Leon Springs. Take a drive down the Apalachee Savannahs Scenic Byway and you'll be rewarded with views of vast tropical grasslands.
Indian River Lagoon
South Melbourne Beach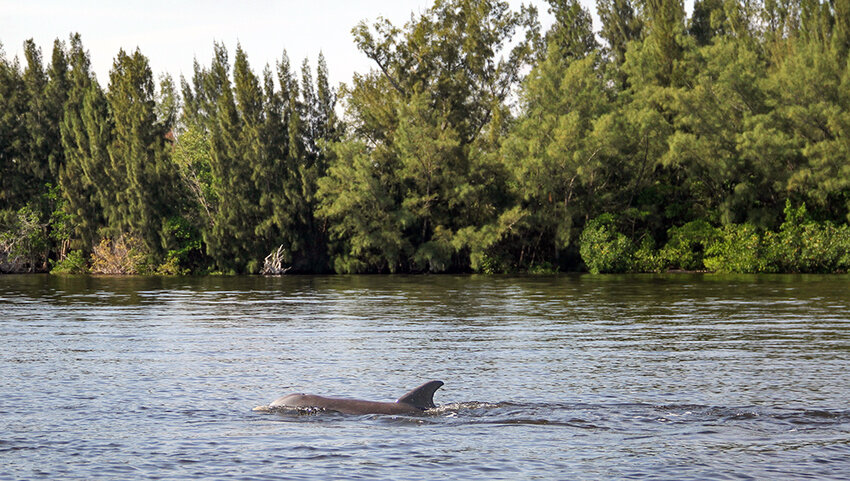 Located on an unsuspecting barrier island on the central east coast of Florida is a lagoon with an otherworldly secret: it glows. Indian River Lagoon Preserve State Park is home to the most biologically diverse estuary in North America (and Florida's largest lagoon). During the summer months, a blue bioluminescent glow rises from its shallow waters. Plankton and comb jellies are responsible for this alien-like phenomenon. They thrive off of the lagoon's rich environment, and in return, they give visitors quite a show, emitting light whenever they are disturbed (by things like fish or boats). Peak bioluminescent season runs from June through October, and the best way to witness the lights is by taking a local kayak tour.
Neptune Memorial Reef
Key Biscayne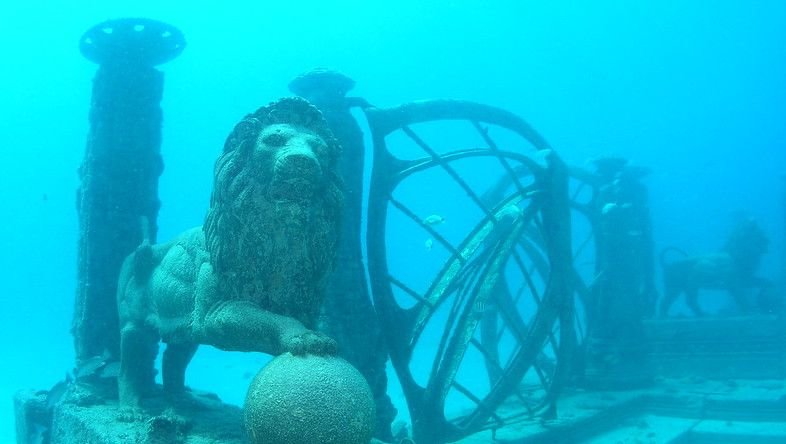 If you happen to be in the Key Biscayne area, check out a haven for scuba divers, boaters, students, and marine biologists: the Neptune Memorial Reef. Covering more than 16 acres of the ocean floor, this Atlantis-inspired site is home to the largest man-made reef in the world. Many come to the reef not just for the underwater experience, but to send off the ashes of loved ones in this serene memorial. In a way, they are creating "life after life."