Sponsored By:

Have you ever visited somewhere on vacation and thought to yourself, I could live here? Perhaps you have skills that are highly sought after in other places, or the kind of job that lends itself to digital nomadism. For some of us, the pandemic was a chance to reassess our working environment, switching up an office-based existence for the comforts of home. It also encouraged some governments to offer new visas for those who wished to base themselves somewhere different for a time. If you've ever considered an international move, here are our picks for the best cities for American expats.
Before You Go
Moving to a new country is exhilarating, but there are a lot of things to consider before you make the jump. Cost of living, job opportunities, healthcare, and more are important, but language is probably your biggest hurdle to making a foreign country your home. While many nations around the world speak English, if you're looking to make a move learning the local language should be your first task. That's where Babbel can help. Their daily, 10-minute lessons will get you speaking fluently in no time so that you can converse with the locals upon arrival. Don't wait until you're setting up house to start learning the basics. Sign up for Babbel and begin your expat journey today.
San Miguel de Allende, Mexico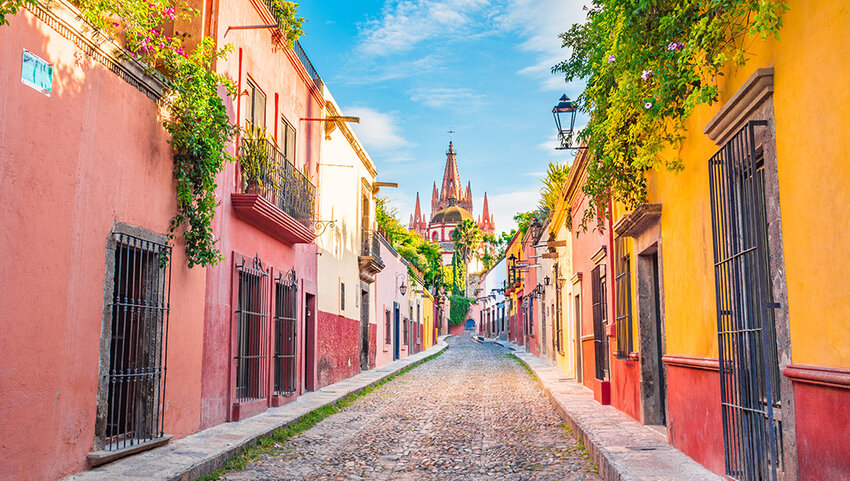 It's hardly surprising that the U.S.'s closest neighbors are a tempting prospect for those hoping to make a life for themselves overseas. According to the U.S. State Department, an estimated 1.6 million Americans live in Mexico. One of the best places in the country for expats is charming San Miguel de Allende. The place has an artsy vibe, with plenty of inspiration for those who want to get creative, plus a slew of shops and galleries for those who prefer to buy someone else's work. It scores well on practicalities too, such as affordable healthcare. With plenty of other expats around, if your Spanish isn't yet fluent, you'll enjoy the comfort blanket of being around English speakers as you go about your daily routine. Other pluses include a warm and sunny climate for much of the year and good transport links to Mexico City and nearby cities such as Leon and Queretaro.
Vancouver, Canada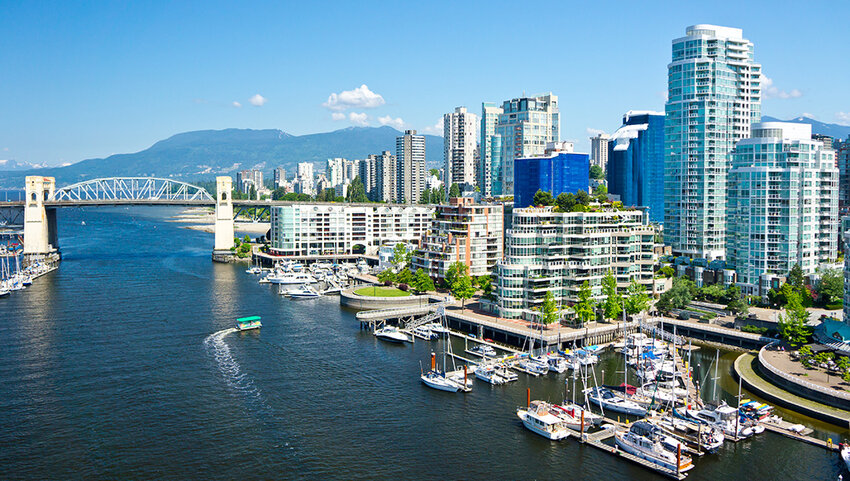 Head north of the border and Canada is another enticing prospect for US expats. Salaries are sufficient for a good standard of living, even in the country's most expensive cities, and universal healthcare is another significant benefit. The country offers a number of routes to legal migrants, including the Federal Skilled Worker Program and the Federal Skilled Trades Program. In 2023, Vancouver was the top performing North American city in the Economic Intelligence Unit's annual liveability report, scoring fifth place overall. With a buoyant job market, excellent public transport and free education, not to mention the shared language, it's not difficult to see why. Meanwhile, easy access to nature and myriad leisure opportunities make this a great place to spend your time off.
Warsaw, Poland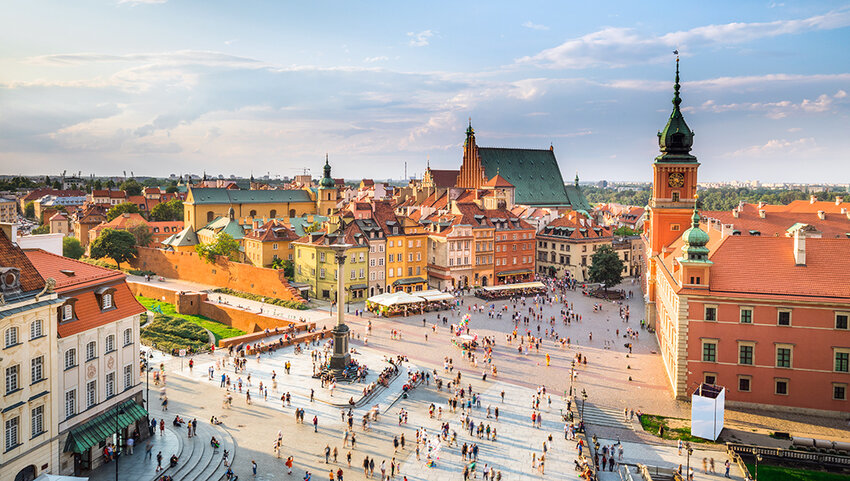 If you're looking to move across the pond, you'll find Warsaw a welcoming place to live with a cosmopolitan city center and plenty of green space to enjoy. The Polish capital features a mind-boggling selection of culinary delights and a vibrant nightlife, making this city a foodie's delight. The cost of living is lower than many other European countries, and you'll enjoy easy access to other major cities like Vienna, Budapest, and Prague. While you should start learning the local language right away, many Polish people speak English well, so communicating and socializing is pretty easy.
London, England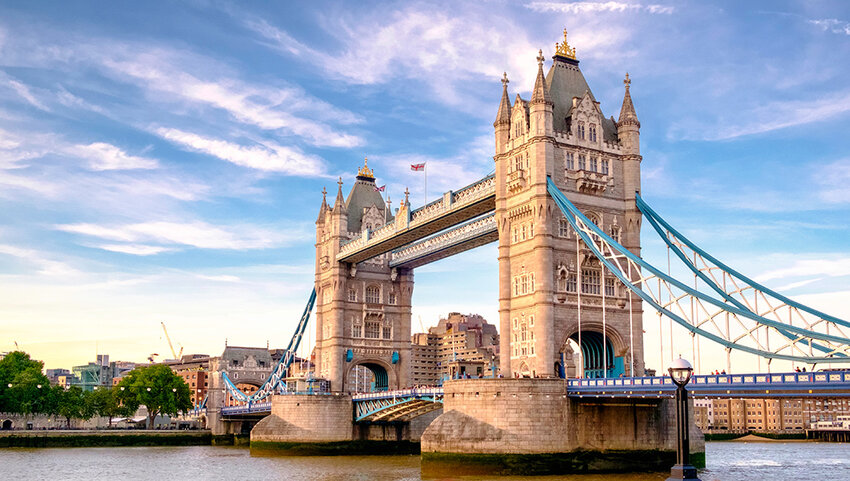 The lack of a language barrier is a big factor in encouraging Americans to live and work in the UK. Most of the 166,000 or so US residents choose to base themselves in the nation's capital: 37% of London's population weren't born in the UK and the US is well-represented. There's nowhere like it for career opportunities and cultural attractions. Vibrant and diverse, this world-class city's museums, palaces, parks and markets provide an endless supply of things to occupy expat residents on their days off. In addition, the huge range of low-cost flights to other European destinations make London the ideal base for US travelers keen to explore further afield without the expense of countless transatlantic flights. Remember, the city's closer to Paris and Amsterdam than Edinburgh or Glasgow.
Bridgetown, Barbados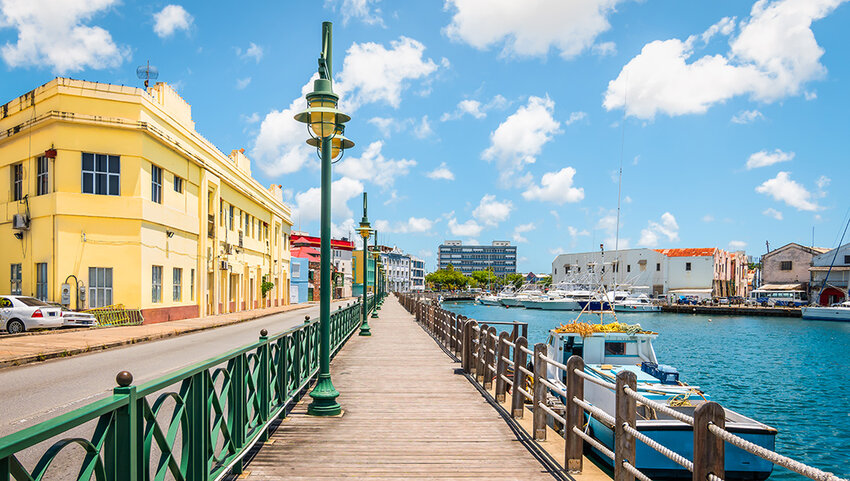 The sun-drenched shores of Barbados are ideal for a vacation, but increasingly, it's been attracting an expat crowd, too. In 2020, the country's government launched the Barbados Welcome Stamp. It's a remote working program that gives holders the right to work for up to 12 months on this beautiful Caribbean island. For those whose job allows them to be location-independent, this is an opportunity too good to pass up, particularly as you can reapply if you wish to stay longer. When you're not working, take advantage of the island's dreamy beaches – experience the tranquil waves that gently lap the west coast or the surf breakers that pound the east. Don your sunglasses and take your laptop: some of these shores even have WiFi. However, be prepared to work. You'll need to prove an annual income of at least $50,000 and stump up $200 for an individual application.
Lisbon, Portugal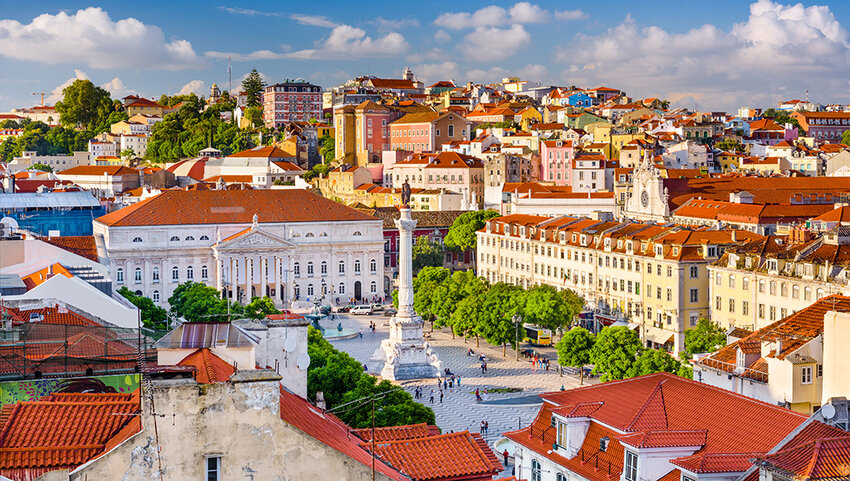 Located on the banks of the River Tagus, Lisbon is only a half-hour train ride from the Atlantic coast. The Portuguese capital scores well on work-life balance and was quick to realize the value of attracting digital nomads for their contribution to the wider city economy. Its relatively low cost of living makes it popular with younger U.S. expats, while there's no shortage of co-working hubs. Wannabe expats will find it straightforward to apply for a temporary stay visa. This multiple-entry visa gives those who qualify the right to stay for up to a year and extend for up to five. In addition, the country welcomes those who wish to study, volunteer, or enjoy a self-funded retirement. The only thing left to do is start learning the basics of Portuguese.
Panama City, Panama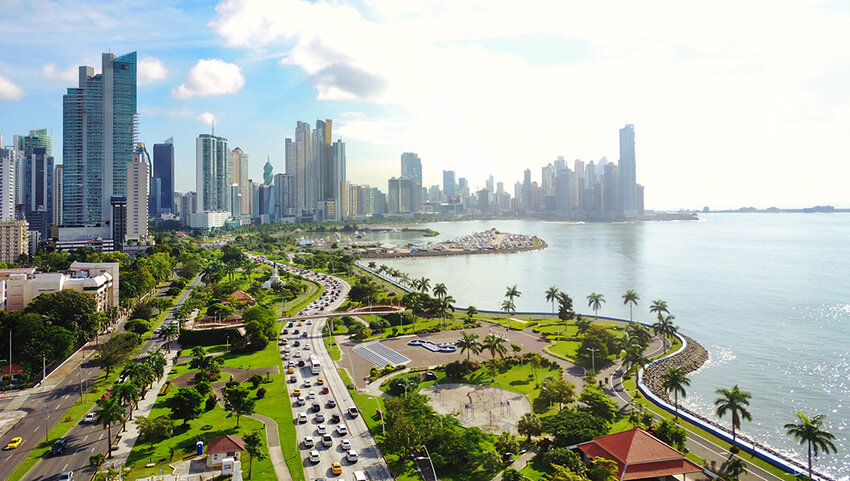 Of all the Central American countries, Panama feels the most similar to the U.S., not least because they share the same currency. Many people speak English, though Spanish is easy to pick up, and even in the capital, Panama City, you can expect affordable housing alongside excellent international schools and top-class medical care. Public transportation is reliable, cheap, and efficient. There's also a favorable taxation regime; current government policy states that you can't be taxed twice on income earned overseas. When you're not working, there's plenty to do with your time off, from a cruise along the Panama Canal to a night out in the Casco Viejo, the city's atmospheric old town. And when you do want to pop home for a visit, there are frequent flights from the city's Tocumen International Airport to U.S. destinations such as Miami, Orlando, New York, Boston, and Chicago.
San Jose, Costa Rica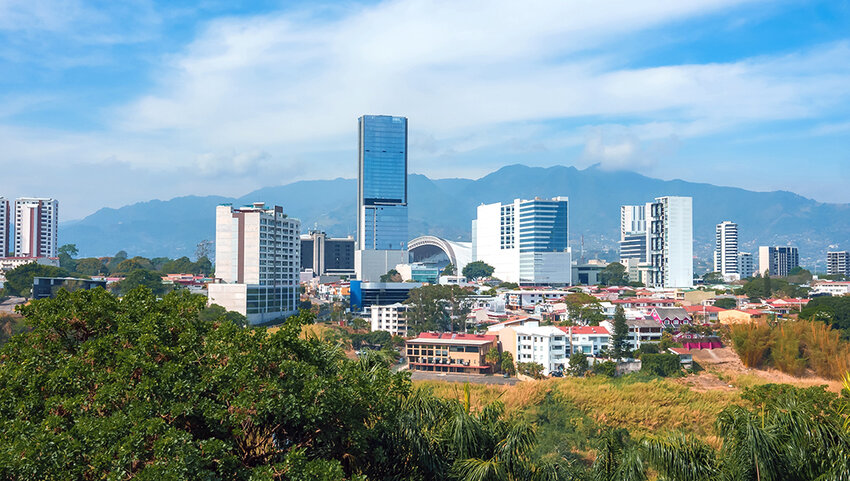 If you want to join nearly 100,000 other Americans who call this piece of paradise home, then pack your bags, brush up on your Spanish, and head for San Jose Costa Rica. This tropical Central American country has made the right choice and has invested heavily in education and infrastructure. You will find reliable airports, deluxe highways and enormous conservation districts in this beautiful country. San Jose has a wide variety of housing options, but if you want a quiet neighborhood, look into Los Yoses where it's a short walk to supermarkets, bus lines, and cultural activities. The cost of living is pretty cheap and you can live comfortably in San Jose for $1,500 a month.