Museums can be stuffy and, for some, rather boring. If you feel that way, you should keep reading because we found the 10 coolest museums around the U.S., and we guarantee you won't yawn should you spend a few hours at any of them.
International Spy Museum, Washington, D.C.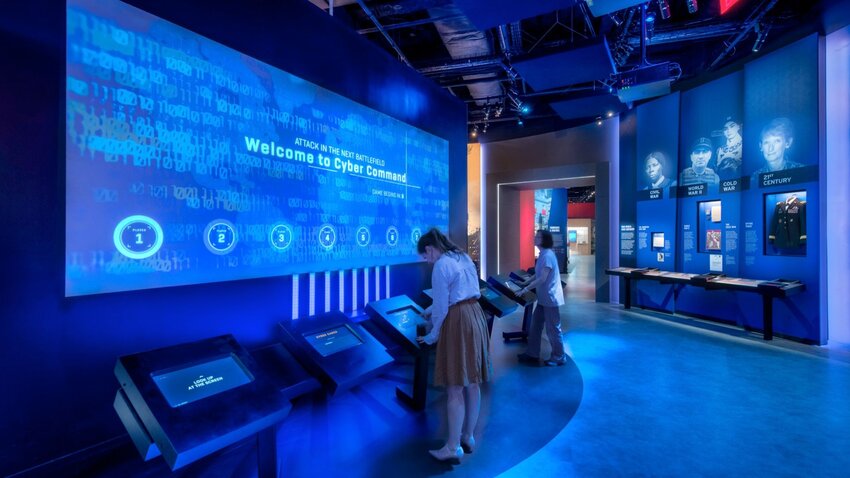 Are you guilty of binging The Americans? Can you not get enough of the Bourne collection? If so, you'll be a big fan of the International Spy Museum in D.C. Headed by former directors of the NSA, CIA, and KGB, this museum claims to have the largest collection of international espionage artifacts ever placed on public display. The mission is to educate on the craft, history, and general practice of espionage. The exhibits focus on both factual and fictional espionage characters throughout history. All of James Bond's arch nemesis' make appearances as do 100 artifacts from the original movies. What's more impressive, however, is the museum's collection of real-life spy tools, such as the lipstick pistol, buttonhole cameras, cleverly disguised communication devices, and an original letter from President George Washington in 1777 requesting a spy network be created.
The Metropolitan Museum of Art (The Met), New York, NY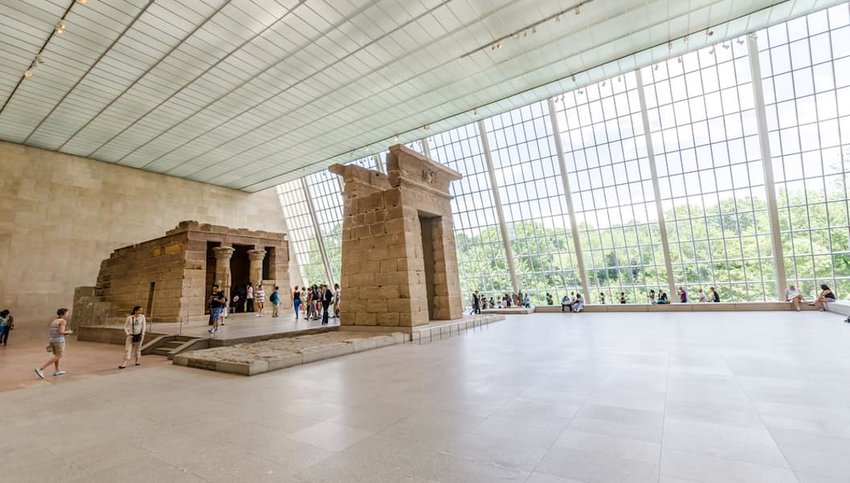 As the largest museum in the United States, the Met oozes pure sophistication and undeniable significance. The sheer number of permanent pieces (two million) housed inside the world-famous Met is enough to get New York's most prized museum on this list, however, it soars well beyond the "typical" definition of a museum. The world-famous organization truly outdoes itself by regularly rotating a host of temporary exhibits, along with producing interactive programs and games to entice young visitors. Conversely, adults love the MetFriday events which range from drawing classes and exhibition viewings to concerts and cocktails.
The Neon Museum, Las Vegas, NV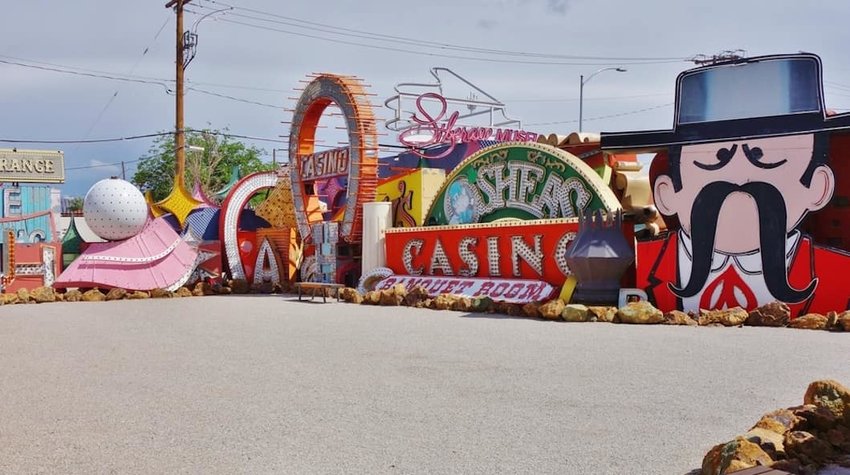 It doesn't get any more "Vegas" than neon. If you're a fan of the city and its bright lights then this is a museum you should check out the next time you're in town. The Neon Museum is dedicated to protecting and preserving the history of Las Vegas through its collection of old neon signs that once shone down on the iconic city. Visit the Neon Boneyard to see signs that date back to the 1930s and learn about the history, design, and people behind the creation. You can even see some old signs that have been refurbished and proudly displayed throughout the premises.
Museum of Death, Hollywood, CA & New Orleans, LA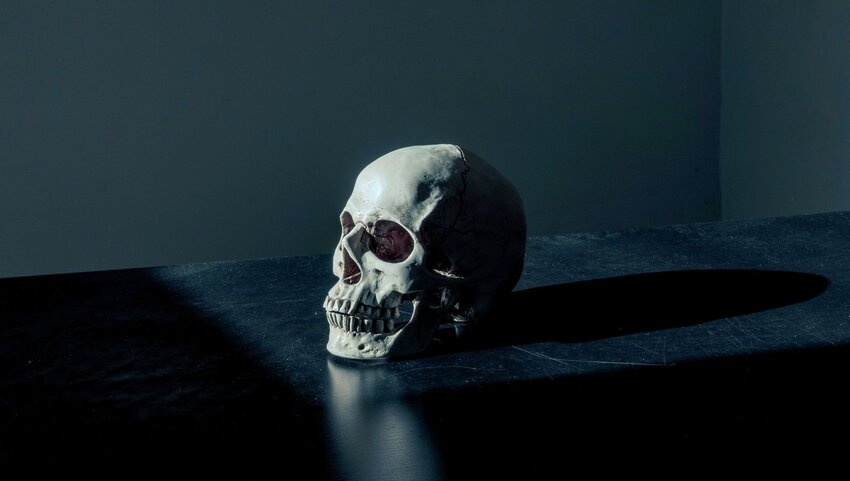 Certainly not for everyone, this morbid museum appeals to those who have a healthy fascination with death. If you're squeamish, this museum probably isn't for you although it does have some pretty interesting attractions. Created to "fill the void in death education in the U.S.," the death museum houses mortician and coroners' equipment, crime scene photographs, and more. The museums in Hollywood and New Orleans are both totally different as every artifact is authentic and nothing is ever replicated.
Kennedy Space Center Visitor Complex, Merritt Island, FL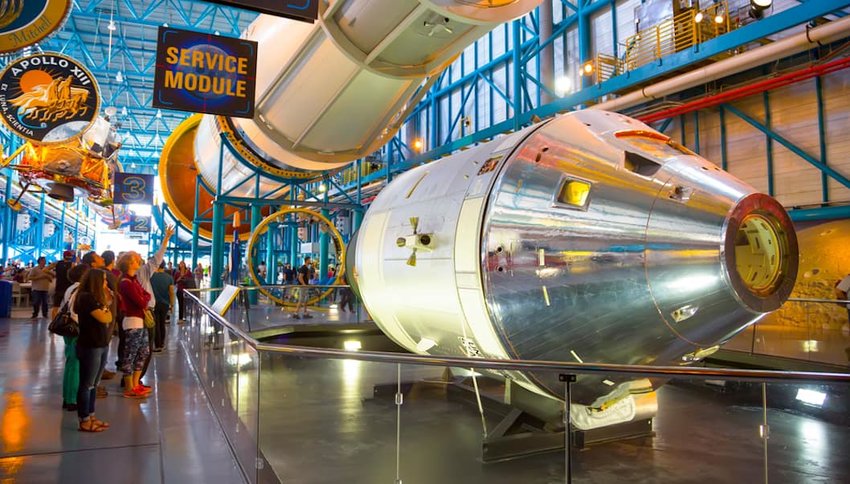 Aspiring space explorers, prepare to enter a new dimension at the Kennedy Space Center. The sprawling complex claims some incredible displays like the Apollo Treasures Gallery, which houses original artifacts from the Apollo moon missions, space suits, and a real piece of moon rock you can touch. Take a selfie with the space shuttle Atlantis, watch hologram reenactments of space adventures past and honor those fallen astronauts in the Forever Remembered tribute room. The special events hosted here are nothing short of spectacular. You can also meet astronauts or witness a live rocket launch.
Museum of Bad Art (MoBA), Somerville, MA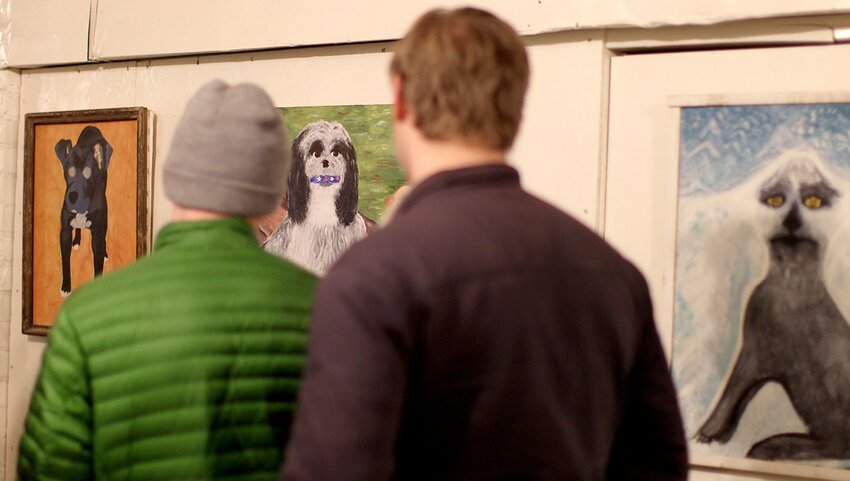 While it may sound counterintuitive, this museum entertains in a way most others don't. The so-bad-it's-good art collection housed here will have you wondering what on earth the artist was thinking. But don't get the wrong idea. This museum doesn't aim to shame the artists, but rather to present their wacky efforts in a light-hearted manner. Stand-out paintings include a woman riding a lobster, two dogs doing the tango while licking each other with tongues that look like they were taken straight from the mouths of Kiss, and another which depicts a centaur and biker in the midst of a race. To top it off, the snarky descriptions posted under each "work of art" never disappoint.
American Museum of Natural History, New York, NY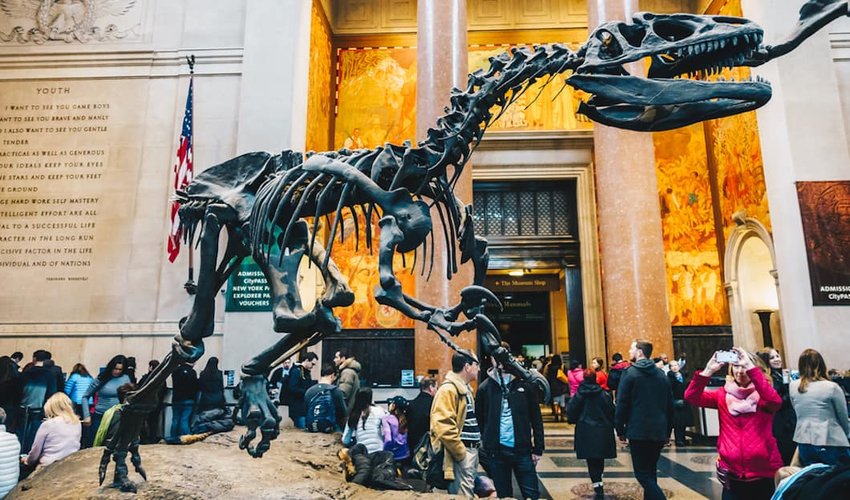 Composed of dozens of dioramas showcasing landscapes, natural habitats, environments, ecosystems, and hundreds of mammal species, the American Museum of Natural History displays captivating exhibits around every turn. On top of all that, the museum also hosts adults-only slumber parties several nights a year complete with champagne, a jazz concert, private viewings of the exhibitions, and a place to sleep under the life-size fiberglass Blue Whale in the Hall of Ocean Life.
The World of Coca-Cola, Atlanta, GA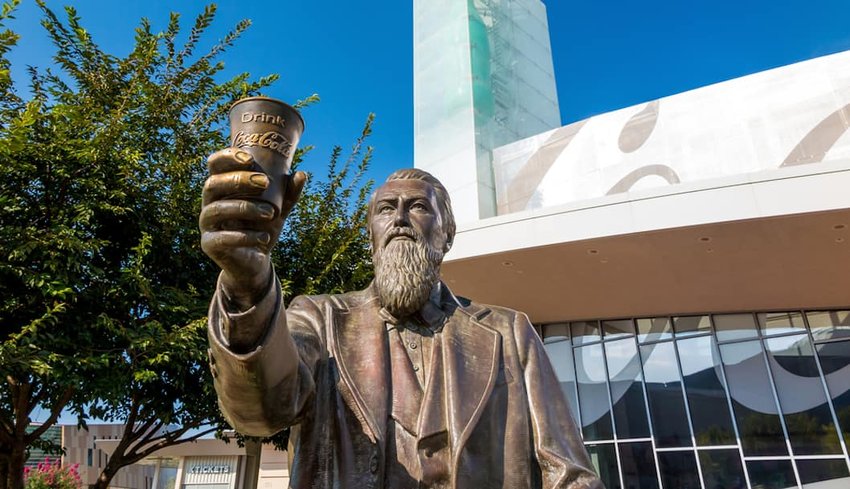 Who doesn't love those Coca-Cola polar bear ads that make their annual debut around the holidays? One of the highlights for many visitors is getting their picture taken with the cuddly commercial star at The World of Coca-Cola in Atlanta. From old school Coca-Cola memorabilia to interactive exhibits and a real live bottling process display, fans of this soda will get their fill of everything Coke. A visitor favorite is the Taste It! arena where visitors can sample over 100 different domestic and international beverages produced by the Coca-Cola Company.
Mardi Gras World, New Orleans, LA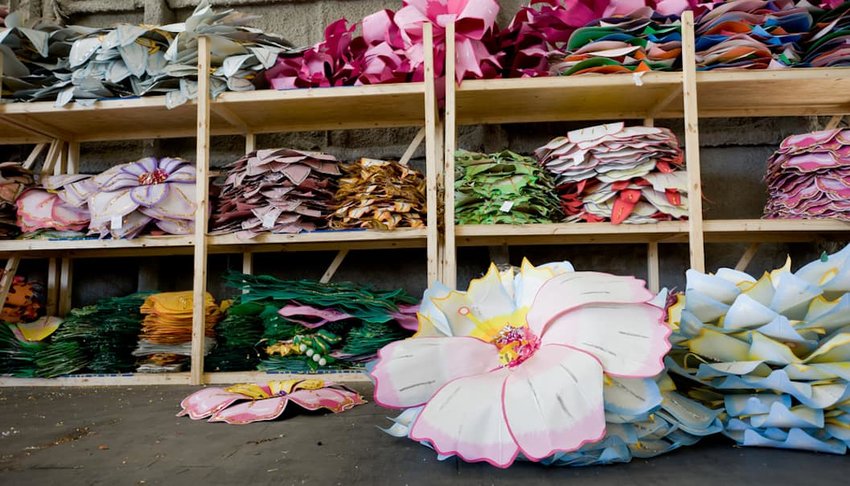 If you can't make it to NOLA for the real deal, be sure to check out the museum where the magic of Mardi Gras originates. Created to give curious visitors a sneak peek behind the scenes, this museum proudly showcases the complex art and tireless work that goes into making Mardi Gras' biggest attraction: the magnificent parade floats. The former workshop-turned-museum offers tours of their float collection as well as the opportunity to watch artists and sculptures in action as they craft never-before-seen floats and props for the upcoming year.
Andy Warhol Museum, Pittsburgh, PA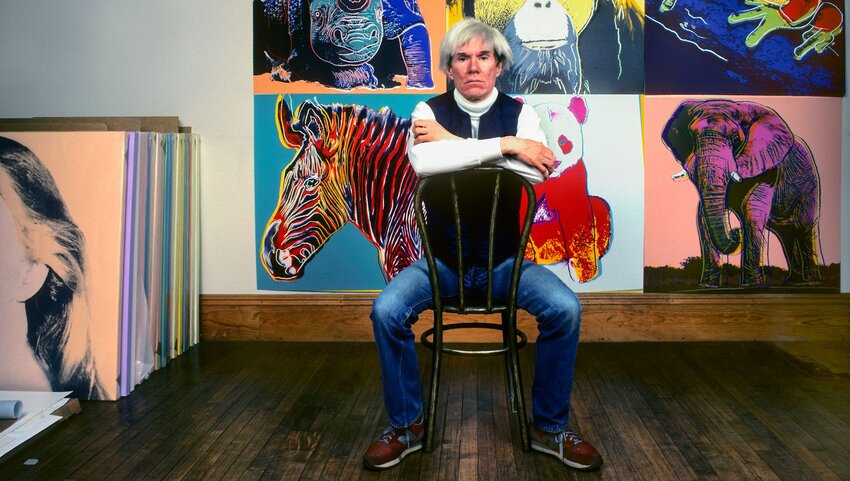 As a major player in the Pop Art movement, Andy Warhol was an innovative artist who took the world by storm with his brightly colored silkscreen prints and multi-image paintings. His ability to transform mundane objects and celebrity portraits into brightly colored masterpieces catapulted him to fame in the 1960s. Among some of his most famous works are Campbell's Soup Cans and Green Coca-Cola Bottles. Perhaps his most notable piece, however, was the iconic Marilyn Monroe print from 1967. While Warhol's art is presented in some of the most prestigious museums across the country, none houses more than the Andy Warhol Museum in his hometown of Pittsburgh, PA. The seven-floor museum displays thousands of the late artist's paintings, prints, and sculptures as well as photographs, films, and videos. The coolest part is hidden away on the basement floor; The Factory is a free workshop that allows visitors to make their own art using some of Warhol's signature techniques.