The west coast of Michigan harbors some of the country's most scenic drives, gorgeous parks, and unique outdoor activities. If a trip to Lake Michigan isn't on your bucket list yet, it will be after you read about these 10 fun western Michigan activities.
1) Light House Hop Along Michigan's Western Coast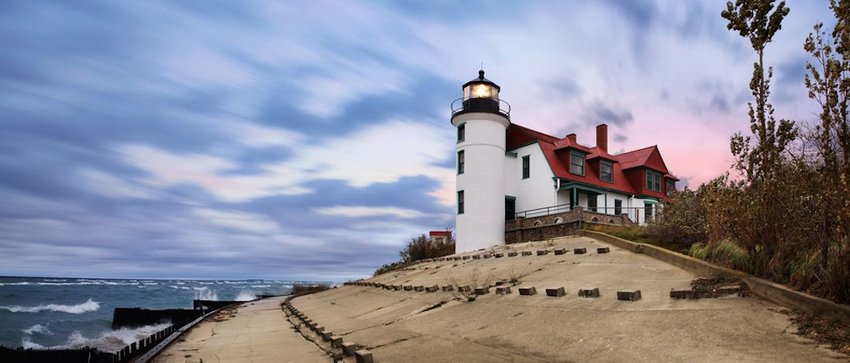 With more lighthouses than any other state, it's only natural that you'd run into a couple along the shore of Lake Michigan. From the historic 19th-century Pointe Betsie Lighthouse to the rustic and remote St. Helena Island Lighthouse of in the north, a lighthouse tour along the state's western coast is as scenic as it gets.
2) Snap a Picture of the Mackinac Bridge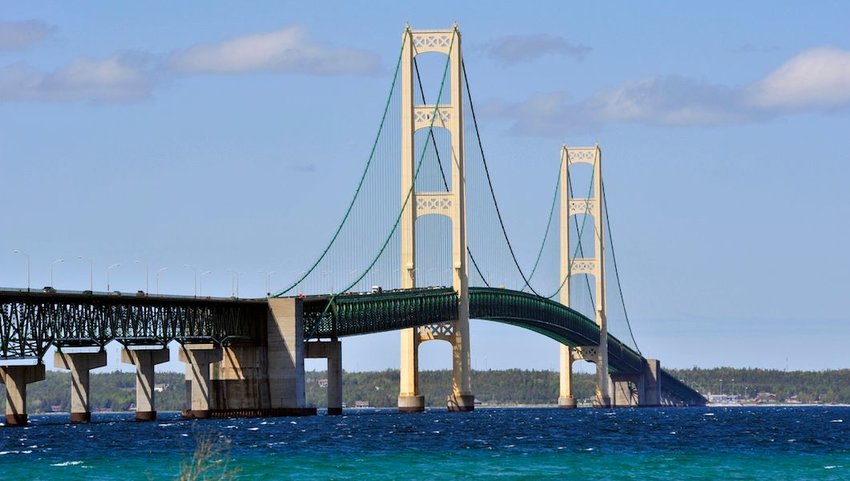 The longest suspension bridge in the Western hemisphere doubles as the border between Lake Michigan and Lake Huron. It's also the only connection between Michigan's Upper and Lower Peninsulas. Spanning 5 miles and reaching 200 feet in height, the Mackinac Bridge provides an unmatched vantage point over the Straits of Mackinac. Whether you're driving between Mackinac City and St. Ignace or gliding across the lake on the Mackinac Island Ferry, snapping a photo of this breathtaking bridge is high on our list of priorities.  
3) Go Fossil Hunting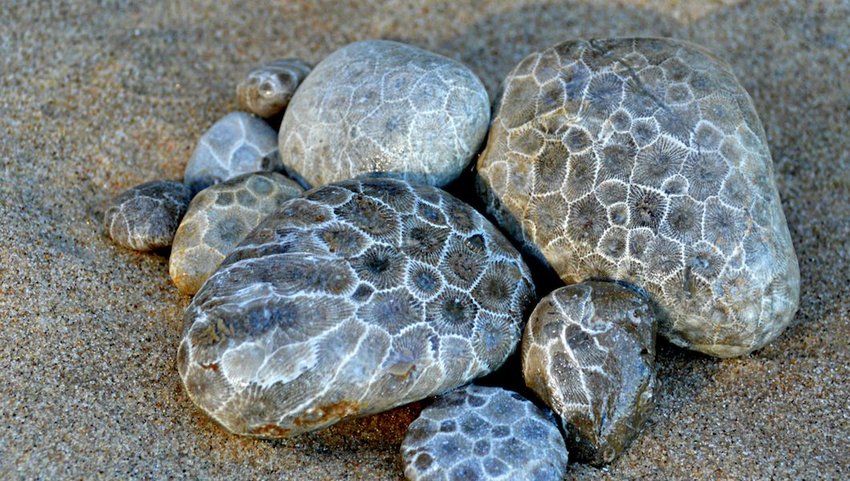 At first glance, the shores of Lake Michigan are undeniably gorgeous. Take a longer look, however, and you'll discover they double as a treasure trove for fossilized coral. The Petoskey Stone (also the official state stone) existed long before dinosaurs roamed the planet when Michigan was thought to be located close to the equator! These prehistoric rocks – identifiable by a pattern of tightly-packed, six-sided corallites — can be found in nearly any rocky area. Up your chances of finding one by heading to Petoskey State Beach, Magnus City Park Beach, or Zoll Street Beach.
4) Spend A Few Days in Green Bay, Wisconsin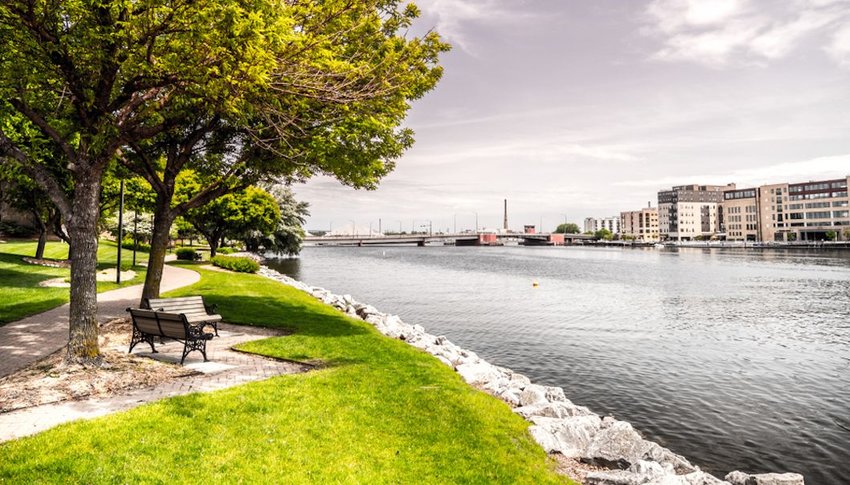 Home to the Green Bay Packers, this small city on the northwestern finger of Lake Michigan is a must-see for any sports fan. The Green Bay Packers Hall of Fame and the historic Lambeau Field are obvious stops, but there's more to Green Bay than football. There are alternative ways to tour the city that include winery & brewery tours, historic Trolley rides, and Fox River tours.
5) Escape into Nature at Sleeping Bear Dunes National Lakeshore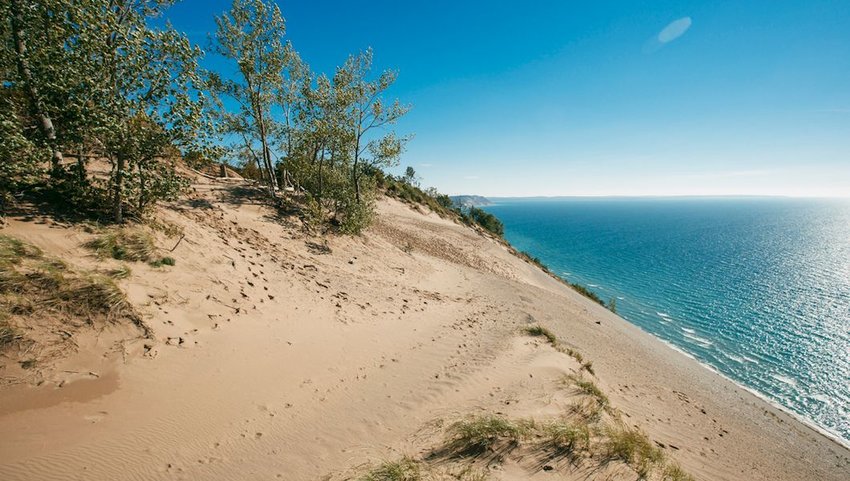 The 64 miles of gorgeous vistas, romantic sandy-shored freshwater beaches, miles of hiking trails, and dense forests find protection in one of the U.S.'s most stunning protected areas. The Sleeping Bear Heritage Trail — running north to south with multiple trailheads — is the most epic way to pass through all the park's beauty.
6) Road Trip Along US-2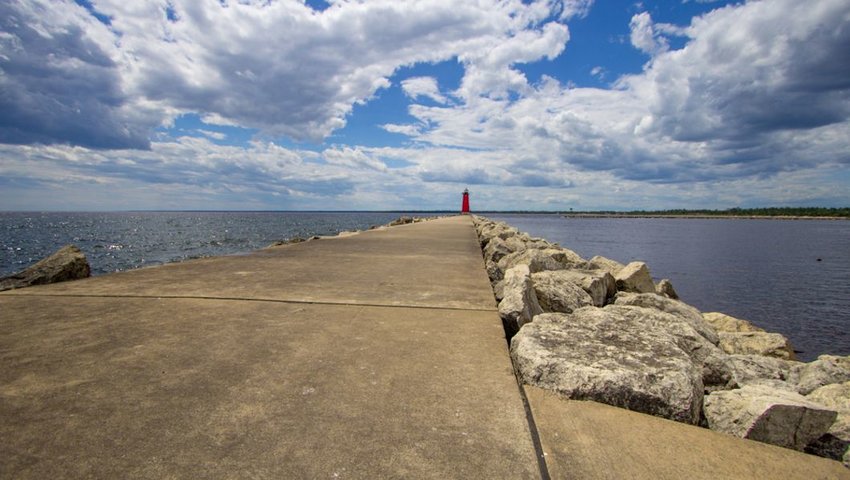 Skirting the northern shore of Lake Michigan, the drive between St. Ignace and Manistique is not to be missed. The 85-mile stretch of coastal road leisurely winds past bays and beaches interrupted only occasionally by sleepy towns and sweeping sand dunes. Go in autumn to witness the vibrant fall foliage.
7) Soak Up the City Vibes in Chicago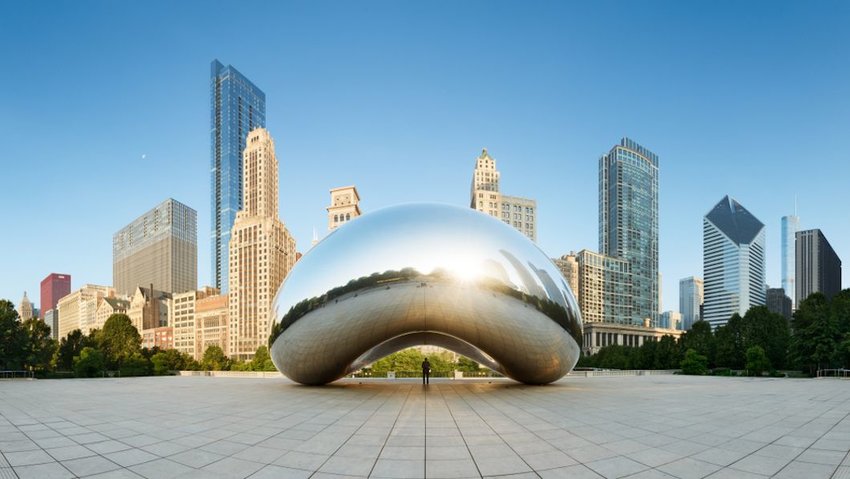 It's easy to forget that Lake Michigan isn't all about its namesake — Wisconsin, Indiana, and Illinois also claim a piece of the 22,300-square mile body of water. Head to the southern tip and you'll hit one of the nation's most vivacious cities. The lakeside city of Chicago offers a buzzed-about foodie scene, fascinating architecture, world-class shopping, and nightlife options.
8) Play on The Water in Honor, MI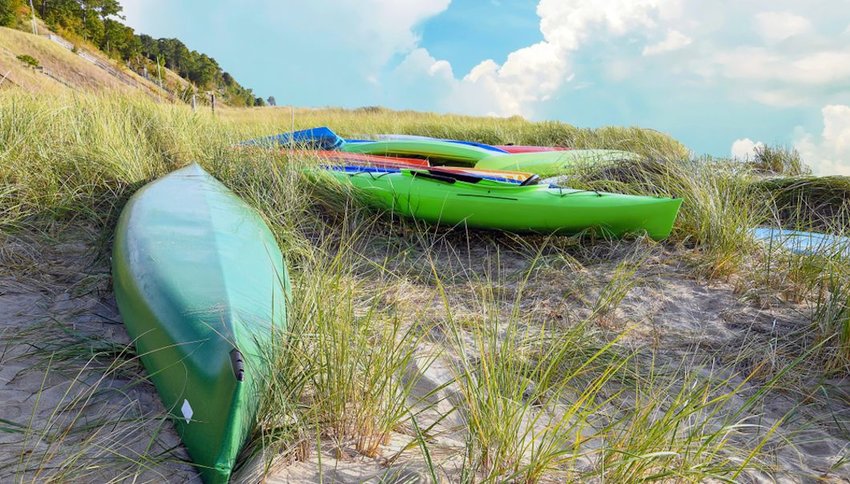 The Honor Trading Post is your one-stop-shop for fun on the water. Located next to the Sleeping Bear Dunes National Park, this outfitter offers canoe, kayak and tubing tours along the Platte River. It's the perfect way to spend a hot summer day.
9) Wine Taste at Glen Arbor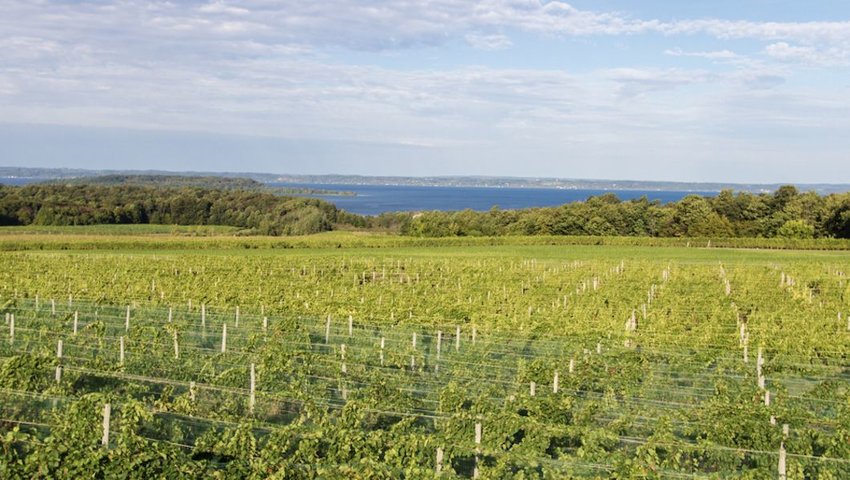 Lying just 30 minutes north of Honor, Glen Arbor Wines is a vintage-style tasting room tucked cozily on the edge of Sleeping Bear Bay. Rustic and laid-back, there's no setting more peaceful in which to sample the local wines and ciders – all with creatively coined names that reflect the state's best-known attractions.  
10) Catch a Wave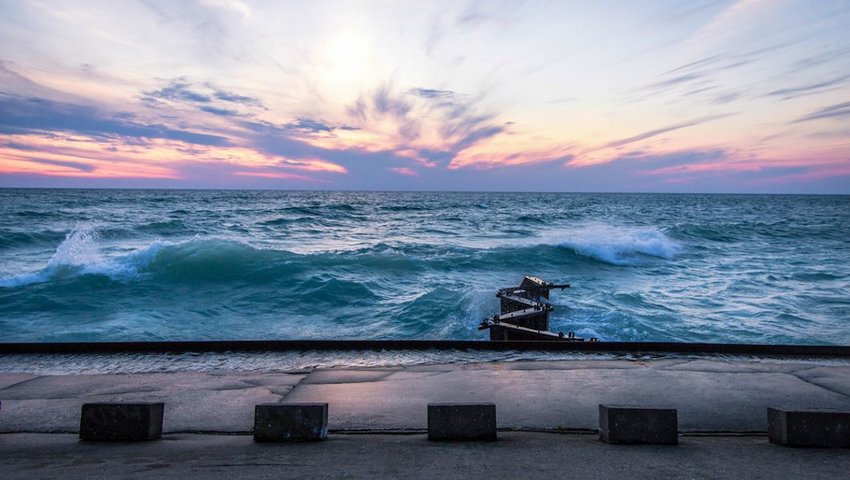 Did you ever think it would be possible to surf on a lake? At Sleeping Bear Surf & Kayak – northern Michigan's first freshwater surf shop – boards rentals and lessons make surfing in Lake Michigan a reality. If surfing isn't for you, Sleeping Bear also rents skim boards, SUP boards and kayaks. If you'd rather stay dry, rent a fat-tire bike – ideal for biking over the sandy shoreline or hitting the famous Sleeping Bear Heritage Trail.