Quick, long weekend getaways are an easy way to recharge after a particularly busy work period or grueling semester at school. Commune with nature on a family trip to Yellowstone National Park or cruise along the picturesque coastline of Maine on a road trip. No matter what type of traveler you are — solo, food lover, or art enthusiast — return from your long weekend feeling refreshed and ready to take on the week ahead.
For the Art Lover
Santa Fe, New Mexico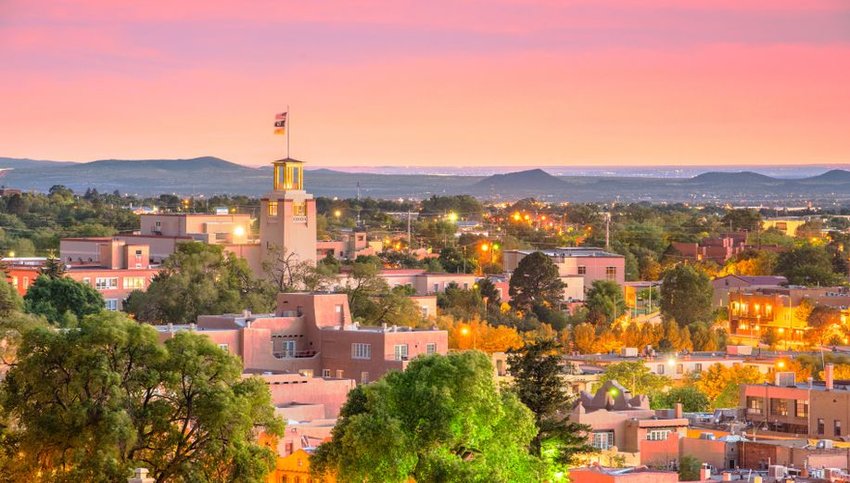 Designated as a UNESCO Creative City in 2005, the capital of New Mexico is widely recognized for its art scene, which places a heavy emphasis on the visual arts. Serenely nestled at the base of the Sangre de Cristo Mountains, Santa Fe presents art lovers with over a dozen museums and 200 galleries to peruse. Its crafts, textiles, and jewelry seamlessly combine elements of Native American, Hispanic, and Anglo heritage — an ode to Santa Fe's colorful past. The innovative artists of the city also embrace contemporary techniques that reward visiting art lovers with profound experiences. Tour Meow Wolf's House of Eternal Return, an interactive exhibition of art installations that transport visitors through secret passages and portals to another dimension. And don't miss the Center for Contemporary Arts, which screens thought-provoking and inspiring independent films and documentaries.
For the Foodie
Chicago, Illinois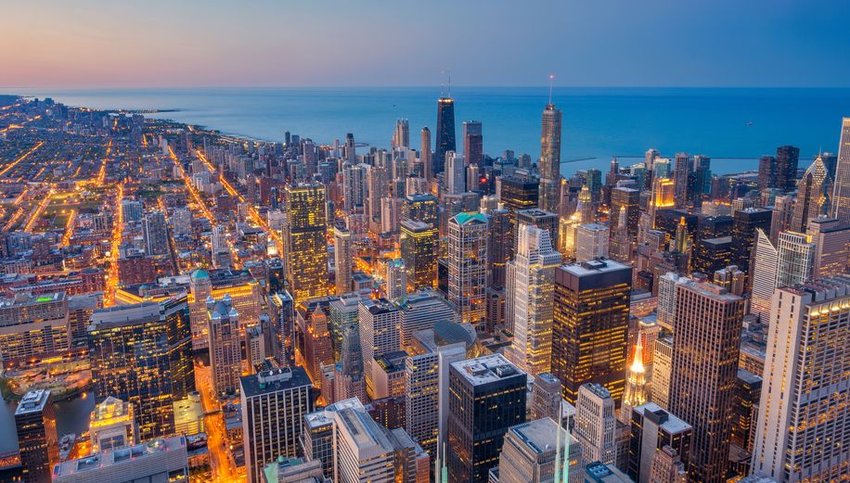 Bring your appetite to the Windy City and spend your long weekend gorging on specialty dishes. With 25 restaurants awarded Michelin stars in 2020, numerous eateries, and quintessential Chicagoan chains, ardent food lovers have their pick of fine food and local street eats, in addition to an extensive selection of international fare. Sink your teeth into a Chicago-style hot dog at Portillo's with its soft poppy-seed bun, chopped onions, peppers, sliced tomatoes, and a kosher pickle, all garnished with mustard and relish. Eat like a local at Al Ferrari and order an Italian beef sandwich with generous toppings of hot and sweet peppers and dipped in gravy for an irresistibly satisfying experience. If you explore the city late at night, sample the deep-dish pizza with layers of melted cheese, toppings of your choice, and chunky tomato sauce — all layered on a two- or three-inch-tall buttery crust.
For the Adventurer
Squamish, British Columbia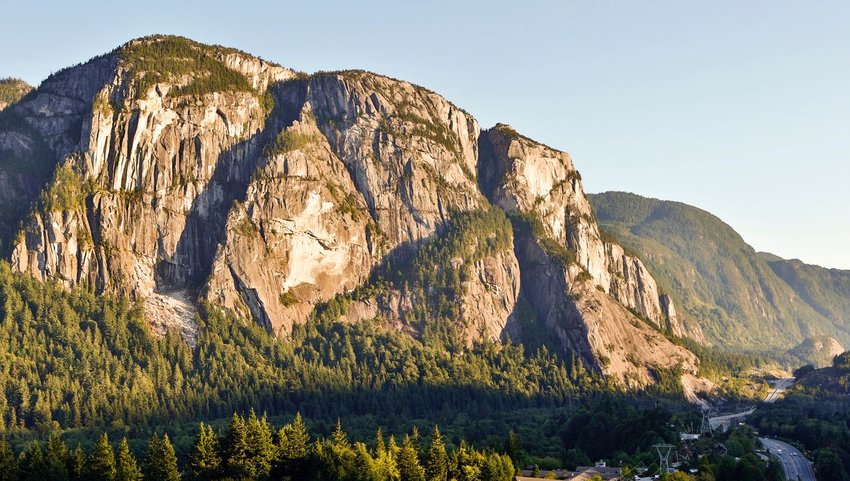 An old logging town on the way to Whistler, Squamish has emerged as a premier adventure destination in the last decade. Only an hour's drive north from Vancouver along the scenic Sea to Sky Highway, the town presents visitors with unobstructed views over serene Howe Sound and its surrounding snow-covered mountains. Hike through the alpine meadows of British Columbia, set up camp along the shores of Elfin Lakes, and go fishing at Fisherman's Park on the Squamish River. If you're seeking a thrill, race down the vast network of rugged mountain-biking trails that switchback through coastal rainforests, or rock climb the Chief by scaling one of its jagged cliff faces. For even more adventure, you can go bald eagle spotting on an eagle rafting trip along the lower Cheakamus and Squamish Rivers when the salmon run begins.
For the Beach Lover
Laguna Beach, California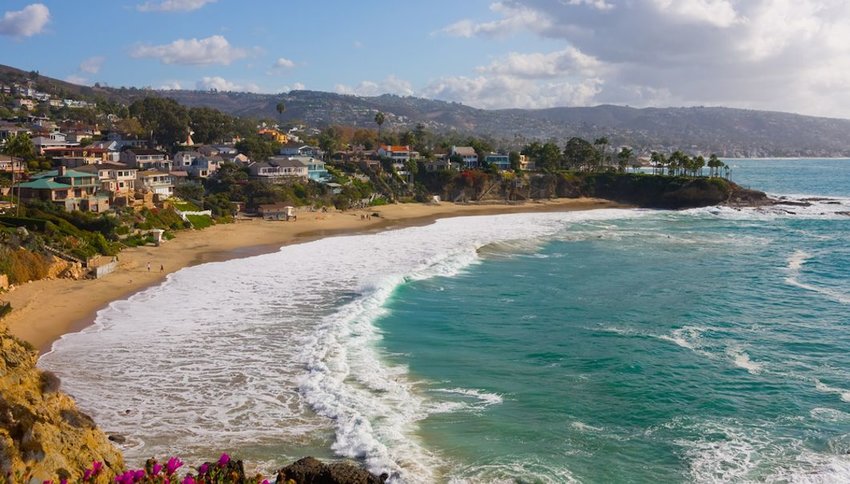 California is blessed with more than 800 miles of gorgeous coastline, reaching from the chilly Bay Area to the warm, sunny, Southern California shores. If you're seeking a classic SoCal beach town with a laid-back attitude and plenty of sunshine, then Laguna Beach is for you. Featuring seven miles of beach, Laguna has a variety of shores to explore, from rocky coves to sun-soaked sandy corners. Rent a standup paddleboard or kayak to navigate the waters of the Pacific Ocean, or explore the fascinating world of tide pools. Learn to surf or seek out swimming holes that press right up to the ocean. Added bonus: The beaches here are dog-friendly. And if you need a break from the beach, numerous shops, restaurants, and art galleries await you, all within reasonable walking distance.
For the Road Tripper
Bar Harbor to Kennebunkport, Maine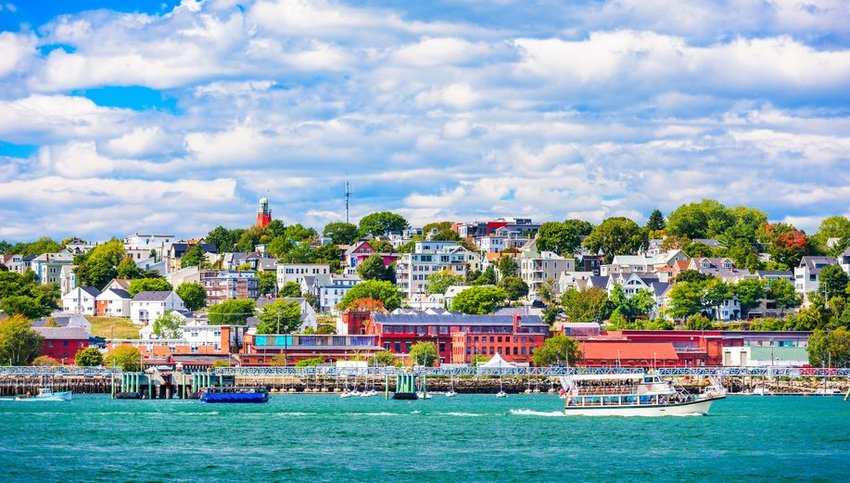 Cruise along scenic U.S. Route 1 from Bar Harbor to Kennebunkport, Maine, and explore quaint towns, historic lighthouses, and stretches of rocky beaches on this 200-mile journey along the rugged coast. Although it's a popular route during prime leaf-peeping season, driving this scenic road any other time of year is just as rewarding for roadtrippers. Begin in Bar Harbor with its stunning 47,000-acre Acadia National Park before venturing up Cadillac Mountain for unobstructed views of the sunrise. Then, marvel at the towering evergreens that envelop Sand Beach before winding your way south along the coastline to Portland, Maine's largest city. Wander down narrow cobblestone streets that lead past red brick facades. Enjoy a flight or a pint at one of the city's many craft breweries. End your long weekend in preppy Kennebunkport in the south — a destination recognized for its small-town charm — and cruise along Ocean Avenue to gape at the impressive beachfront properties.
For the Family
Yellowstone National Park, Wyoming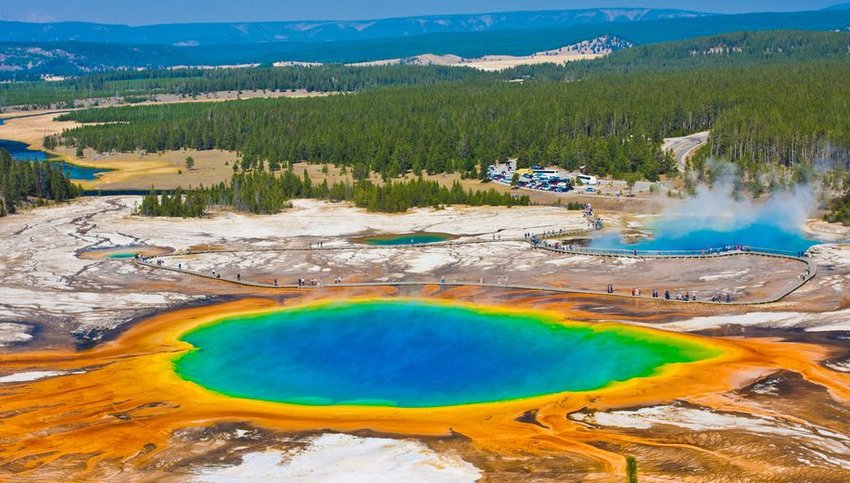 America's first national park spreads from Wyoming to neighboring Montana and Idaho, and its nearly 3,500 square miles of wilderness is easily accessible by visitors. With fumaroles, hot springs, and 60 percent of the world's geysers, Yellowstone National Park brims with geothermal features alongside steep canyons, alpine rivers, and dense forests — making it an ideal weekend getaway for outdoorsy families. Kids will take joy in watching Old Faithful erupt as steam and boiling water spew from the ground. Discover America's largest hot spring together and contemplate the bands of vibrant yellows, greens, and blues that give the Grand Prismatic Spring its name. Pile into the family van and cruise through Lamar Valley for the opportunity to witness graceful pronghorn antelope, preying wolves, and thousands of grazing bison that often leave the roads in a traffic jam.
For the History Buff
Lafayette, Louisiana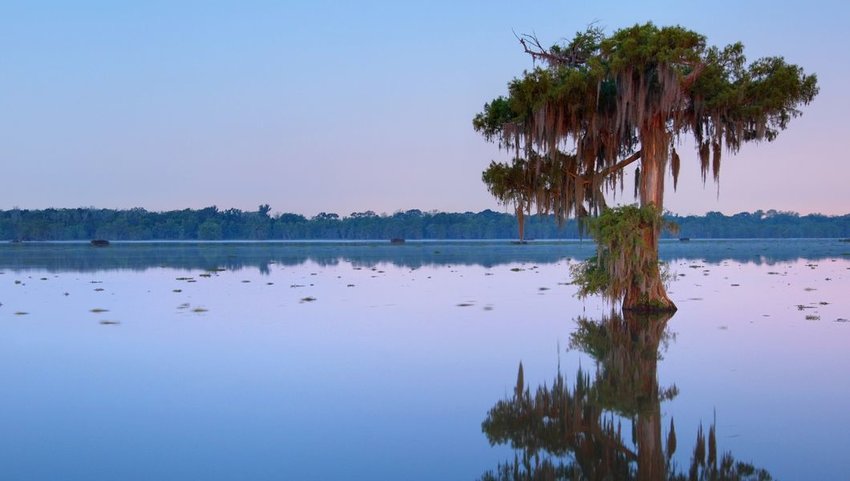 As Louisiana's cultural center of Creole and Cajun heritage, Lafayette delights history buffs. The evidence of French and Spanish rule are unmistakable at the city's historical attractions and in the collections displayed at museums. Visit Vermilionville, a 19th-century Cajun village recreated on 23 acres on the banks of the bayou, and recount the history of the Cajuns, Creoles, and Native Americans with knowledgeable guides as you tour restored barns and homes. Explore the Acadian Cultural Center, where carefully curated films and exhibitions reveal the origins and settlement of the Acadians, in order to gain a deeper understanding of their traditions of dance and storytelling.
For the Solo Traveler
Montréal, Quebec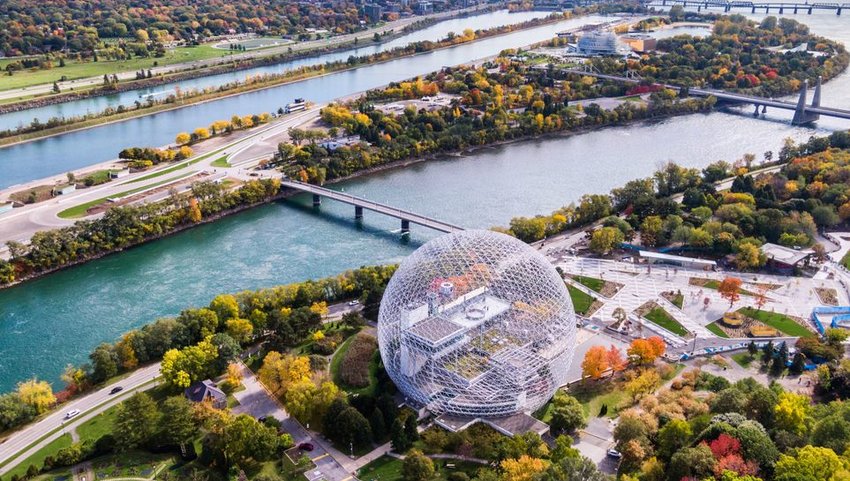 Start your long weekend in Quebec's largest city by exploring its diverse culinary landscape. Sample a smoked meat sandwich at Schwartz, a 90-year-old Jewish deli, or grab famously soft sesame bagels from competing shops St. Viateur and Fairmount. Then visit Mount Royal Park, Montréal's favorite urban green space, where you can sit atop the lookout with a good book and soak in city views. Wander the cobblestone lanes of Old Montréal and stop at the iconic 1829 gothic-style Notre-Dame Basilica to admire mesmerizing stained glass windows. Stroll down Saint-Laurent Boulevard to view street art murals — a small fraction of Montréal's extensive collection of public art.
For the Couple
Okanagan Valley, British Columbia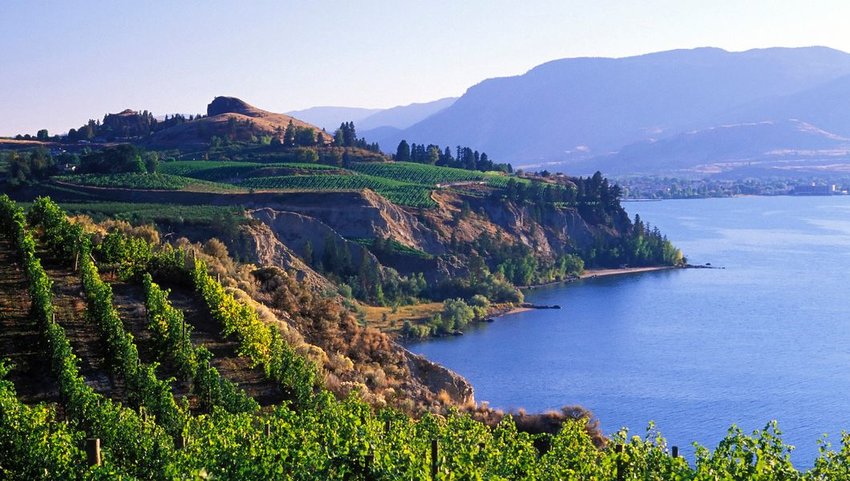 Midway to Alberta from Vancouver in southern British Columbia, the Okanagan Valley encompasses the small cities of Kelowna, Vernon, Penticton, and Osoyoos. Fragrant orchards and fertile vineyards thrive in Canada's warmest region, inviting couples to spend sunny afternoons picking plump peaches and fresh cherries and sampling the delicate flavors of Mission Hill's pinot noirs and rich, full-bodied chardonnays of Joie at a wine tasting. Kayak or canoe on the placid waters of Okanagan Lake or lie on the stretches of powdery sand that surround it for a summer escape. In the winter, snowshoe the Myra Canyon Trestles and visit nearby Big White Resort for some skiing and snowboarding action.
For the Photographer
Banff National Park, Alberta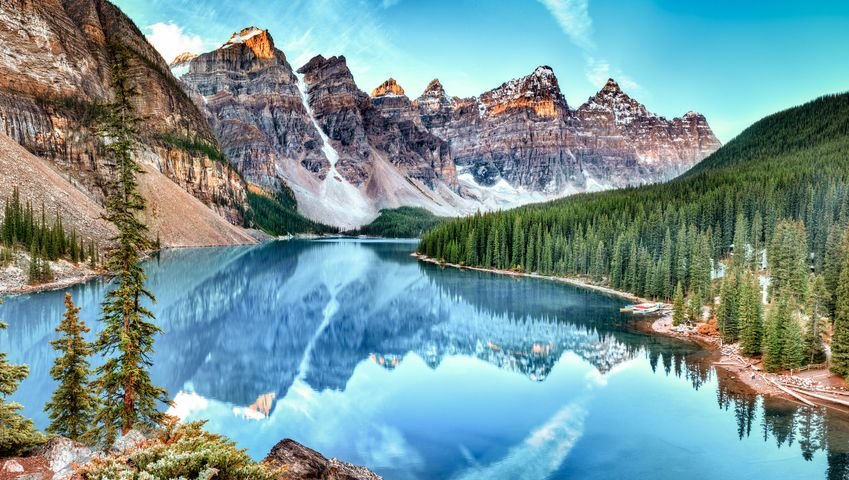 Founded in 1885, Canada's first national park takes the crown as one of the world's most photogenic destinations for its majestic mountains, spellbinding glacial lakes, and diverse wildlife. Banff Town itself is made of just a few city blocks and is linked to the alpine town of Jasper by the scenic, 140-mile Icefields Parkway, where you can observe bears and elk on the roadside. Nature photographers will swoon at the sight of spellbinding Moraine Lake nestled in the Valley of the Ten Peaks, the vibrant blue water of Peyto Lake, and Banff's star attraction of Lake Louise, where the mighty Victoria Glacier rests. Enveloped by the stunning scenery of pristine glaciers, dazzling lakes, and verdant valleys, Banff National Park rewards its visitors like few other destinations on Earth.