The more you travel around Europe, the more you realize that often the most delightful part of a city is in its historic district or "Old Town." Featuring cobblestoned streets, charming town squares and historic buildings, sometimes these cultural districts can run together. But there are a few that stand out from the rest, charming visitors and bringing out the city's character. If you love quaint coffee shops, old markets, Gothic churches and cobblestone streets, then these charming Old Towns are for you.
Prague, Czech Republic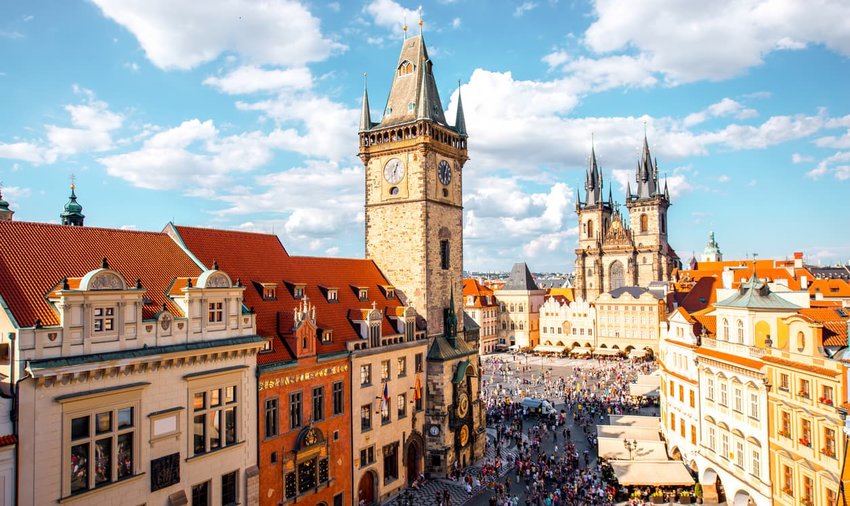 Credit: RossHelen/iStock
As the oldest part of an ancient city, Prague's historic center has delighted visitors for thousands of years. A hub of art and culture, Prague's Old Town is one of Europe's most famous, and for good reason. At the core of this historic district is Old Town Square, featuring the famed Astronomical Clock, Town Hall and Church of Our Lady Before Tyn. Wander the cobblestone streets without any sense of direction, and discover historical markers from the Prague Jewish Museum to the neo Rococo Kinsky Palace. There's plenty to draw you into Prague's fascinating history.
Marbella, Spain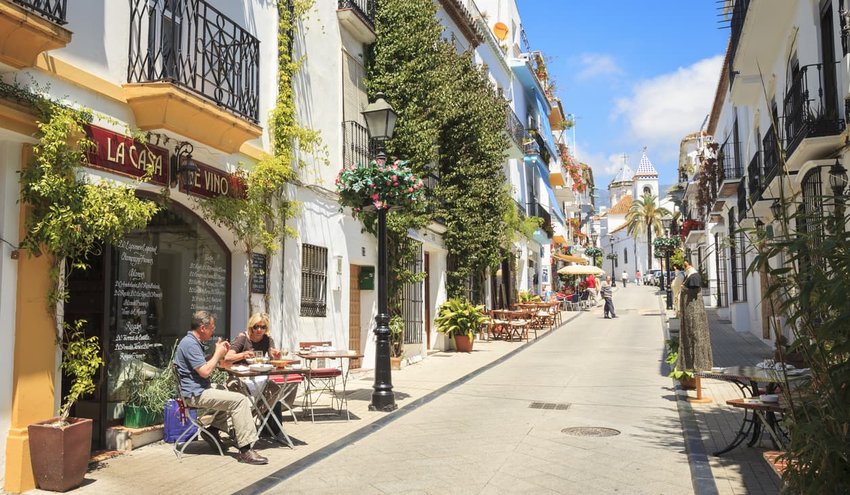 Credit: kelvinjay/iStock
Decorated with white-washed buildings and illuminated by endlessly sunny skies, Marbella is one of the hidden gems of southern Spain. The Old Town, or Casco Antiguo as it's known here, tantalizes the senses. Stop by Plaza de los Naranjos (Orange Square) which buzzes with activity when the sun goes down. Between the churches and museums, trendy cafes and boutiques, this historic district is an undeniable bright spot in Europe.
Bruges, Belgium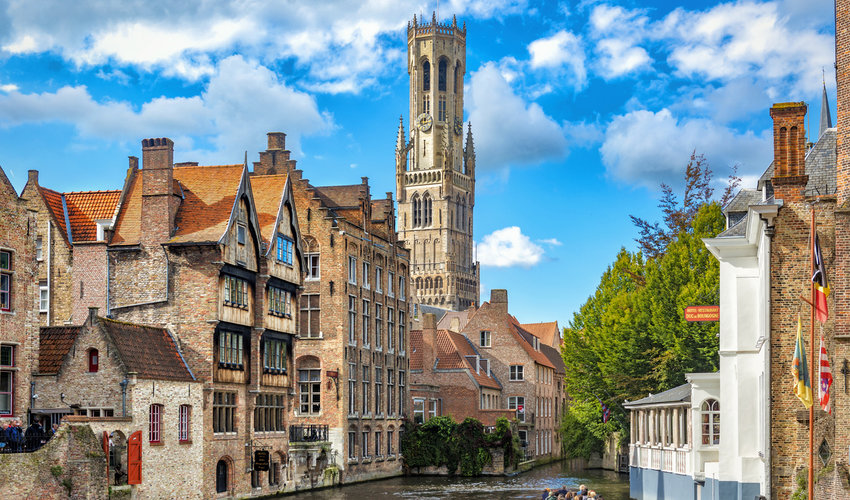 Credit: dem10/iStock
Bruges's inclusion on this list should come as no surprise. Its UNESCO-recognized historic center is a stunning example of a well-preserved medieval settlement. Gothic and Romantic influences converge in every canal bend and historic building. Once the center of Flemish culture has become one of Europe's most postcard-perfect cities, romancing tourists away from Paris with its quaint attractions and lovely atmosphere.
Warsaw, Poland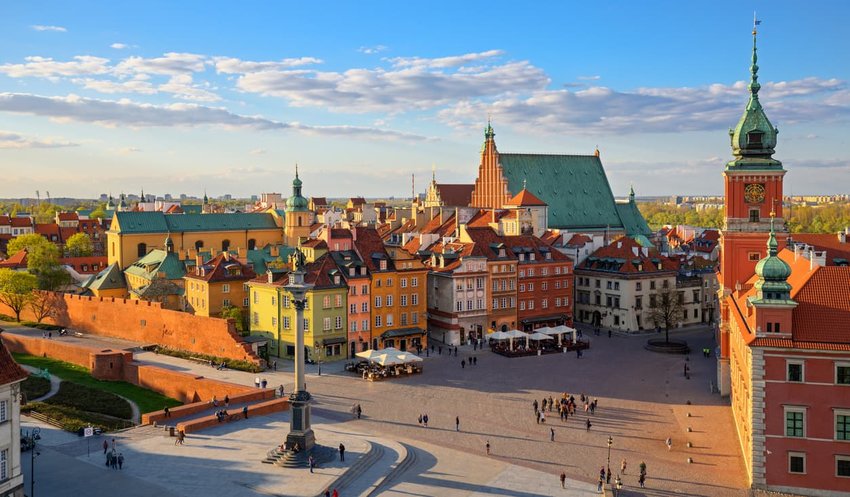 Credit: fotorince/iStock
Another UNESCO-protected old town, Warsaw's Old Town conceals a tumultuous history that distinguishes it from the rest of the preserved cities. This historic center did not come easy -- in fact, the majority of the area was destroyed in 1944 by Nazi troops. Its reconstruction required years of effort and the support of the entire city. Today, visitors can enjoy the fruits of this labor at the Old Town Market and the Royal Castle, as well as the quaint homes and religious buildings scattered throughout the region. The colorful and lively Old Town is living up to its promise to promote peace and inclusion.
Tallinn, Estonia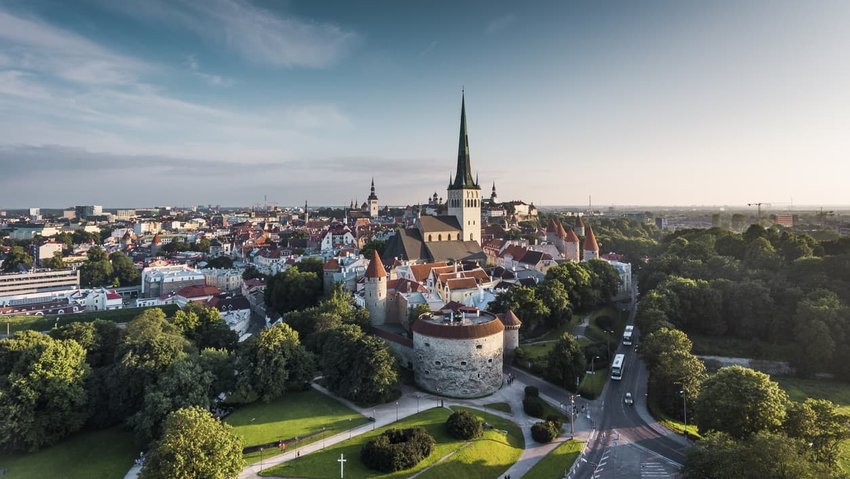 Credit: visualspace/iStock
Featuring a towering castle, domed churches and winding cobblestone streets, Tallinn's Old Town attracts visitors from around the world. Tallinn has maintained its original 13th-century cityplan making it one of the best preserved medieval cities in Europe and a UNESCO site. Mesmerizing pink palaces and Orthodox churches complete a wholly underrated Old Town that will have you wondering why you haven't been to Estonia yet.
Edinburgh, Scotland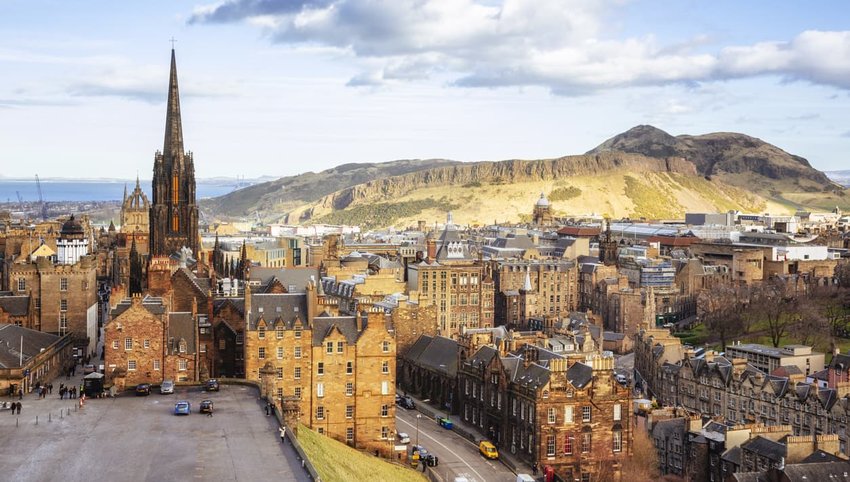 Credit: theasis/iStock
Overlooked by a castle and stunning green peaks, Edinburgh's Old Town earns its place on this list. Walk in the footsteps of kings and queens at sites like Edinburgh Castle and St. Giles Cathedral. Explore the Royal Mile, the main artery of the city, before stopping into a cozy teahouse for a cuppa. Surrounded by rolling green hills and an equally-enchanting modern city, Edinburgh will tempt you into staying forever.
Ljubljana, Slovenia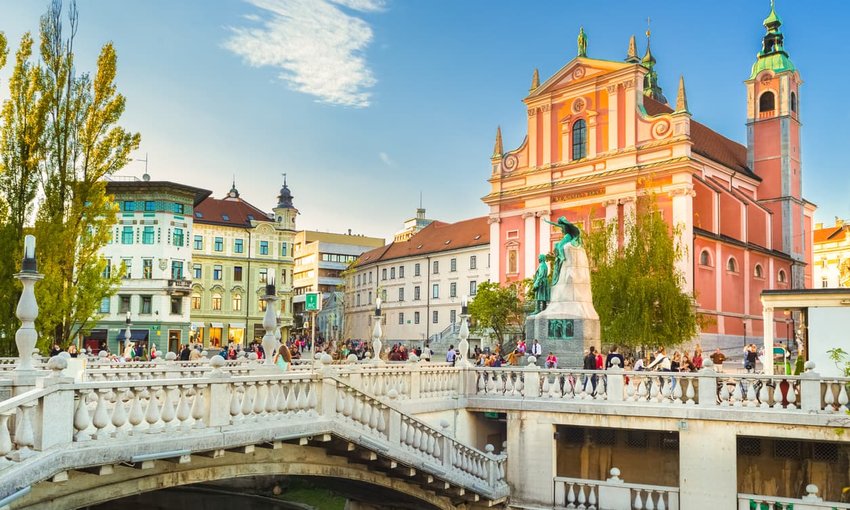 Credit: kasto80/iStock
Slovenia's capital city earned the distinction European Green Capital of 2016, embracing a surprisingly modern approach to sustainability for such an old city. Ljubljana walkable Old Town is completely enchanting not to mention 100% pedestrian only. Watched over by the pink facade of the Franciscan church, the old town features picturesque bridges and pathways dotted with trees that line the charming Ljubljanica river.
Riga, Latvia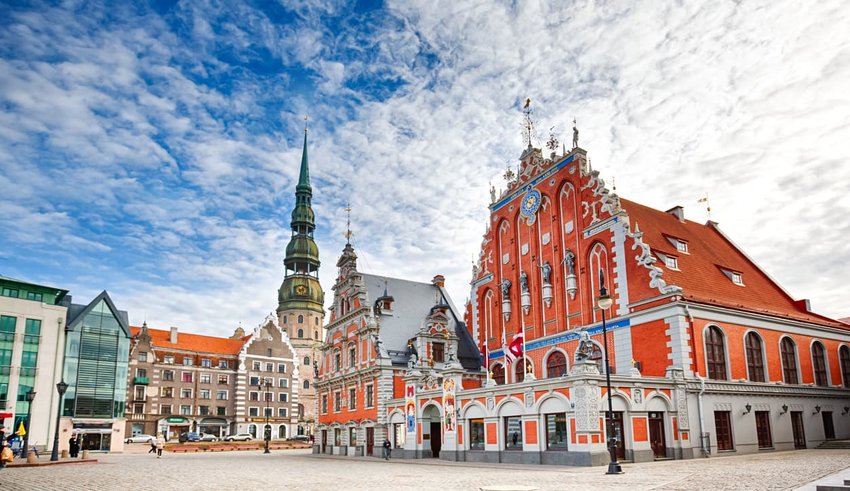 Credit: castenoid/iStock
Colorful and bright, the old town of Riga contains one of Europe's largest collections of Art Nouveau architecture. Ornate buildings like the House of Blackheads, sit neighbor to preserved merchant and craftsman houses, demonstrating two very different types of life in the city. Old churches, narrow alleys and adorable courtyards round out this utterly charming center.
Bergen, Norway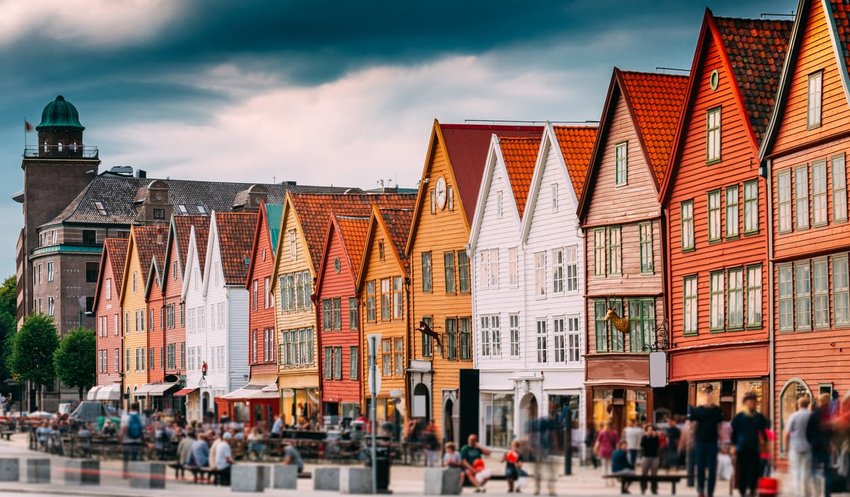 Credit: bruev/iStock
The historic district of Bergen doesn't lie in the city center but along its wharf. The old Hanseatic wharf is characterized by colorful fishing houses perched along the water, greeting boats and brightening the atmosphere. A hub of fishing and commerce, Bergen continues to delight visitors with its traditional structures. The existence of these buildings is no small feat considering the propensity of the traditional wooden houses to burn down.
Salzburg, Austria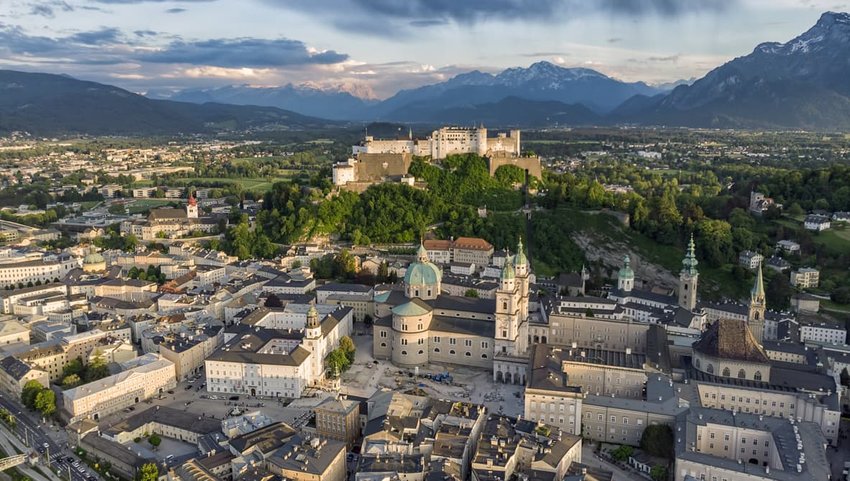 Credit: minemero/iStock
The land of classical music and Baroque architecture, Salzburg is one of our favorite old towns. The historic center has everything - a charming river, a fortress on a hill, church spires and narrow lanes lined with adorable shops. The birthplace of Mozart, this city is magical and artistic, radiating charm and elegance that few other European cities can mimic.