If your aim is efficient, low-hassle travel, the carry-on only approach is the perfect strategy. Since most airlines allow one carry-on and one personal bag per passenger before fees kick in, it's also cost effective. Besides, when inevitable delays and flight changes occur, you aren't stuck at the airport being held hostage by your checked bags being in limbo. Instead, you can check into a hotel or grab ground transportation to continue your trip. Even on smooth flights, you can skip the baggage carousel altogether.
By packing light, you can make one suitcase and one daypack go a long way no matter how far you're headed. Multi-use items, breathable fabrics, and travel organizers will make your mission to tread lightly easier. Here are 10 new products to consider that will make your bag light as a feather.
Merino Wool Clothing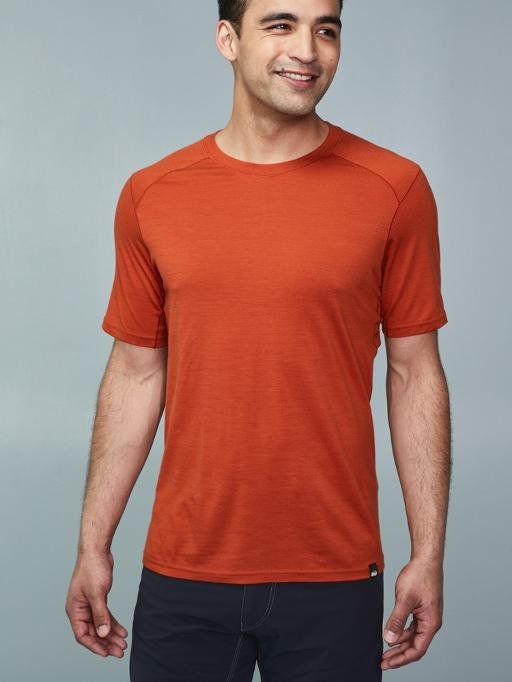 In most cases, wool is too heavy for efficient packing. An excellent exception is soft, comfortable Merino wool with strands that can be woven into thinner clothing designs. The wonder-wool (exclusively from Merino sheep) is also hypoallergenic, naturally anti-microbial, static-resistant, moisture wicking, and quick drying. Talk about the perfect travel fabric.
You can enjoy luxuriating in Merino wool socks, pants, shirts, sweaters, even underwear. Consider the REI Co-op Men's Merino Midweight Base Layer Top as a multifunctional piece that can be worn as an underlayer and is still sharp enough to wear alone as a t-shirt. For women, check out the REI Co-op Women's Lightweight Base Layer Crew Top.
Lightweight Jacket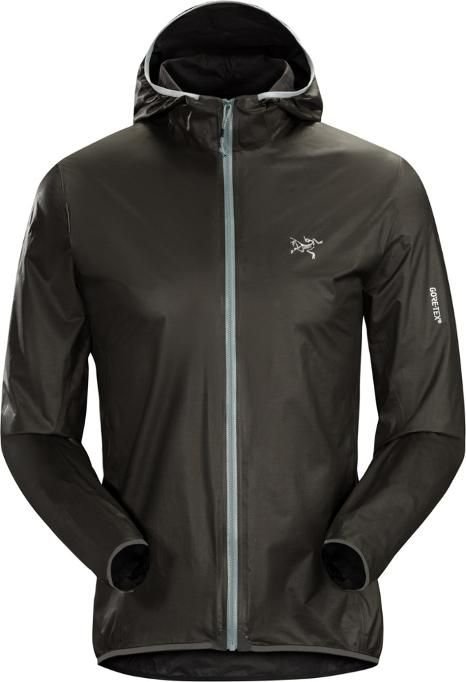 Most coats, fleece, and sweaters are too bulky for packing purposes, and they just don't compress easily in your suitcase. So, instead of packing one bulky sweater or parka, bring a short-sleeve shirt, a long-sleeve shirt or top, and a lightweight jacket or shell as a final layer. With this approach, you increase your wardrobe choices without adding weight or bulk to your bag.
As its name implies, the Arc'teryx Zeta SL Rain Jacket is a highly functional rain jacket that offers waterproof breathability at just under 10 ounces. Another top choice is the Arcteryx Norvan Jacket, offering similar features and packability in its 7.5 ounces. Both manufacturers offer women's and men's styles and sizes.
Convertible Pants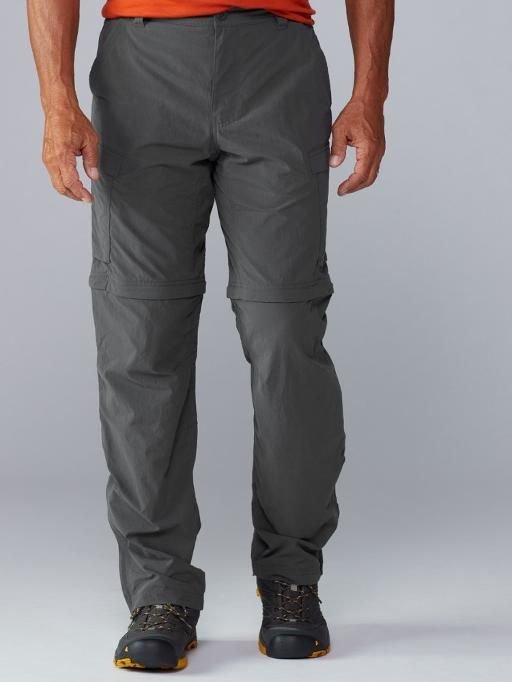 What they lack in chic styling, convertible pants make up for in sheer packing economy. With legs that zip off to turn into shorts, these pants offer a natural two-for-one packing practice. Love them or hate them, convertible pants offer functional fashion usually in lightweight, quick-drying fabrics that can handle any travel situation. After a hot hike in shorts mode, convert back to pants before heading to dinner. A great value option is a pair of REI Co-op Sahara Convertible Pants (men's or women's), which for under $70, provides basic function plus UPF 50 sun protection, cargo pockets, and quick-drying nylon fabric.
VAGO Compressor Vacuum Pump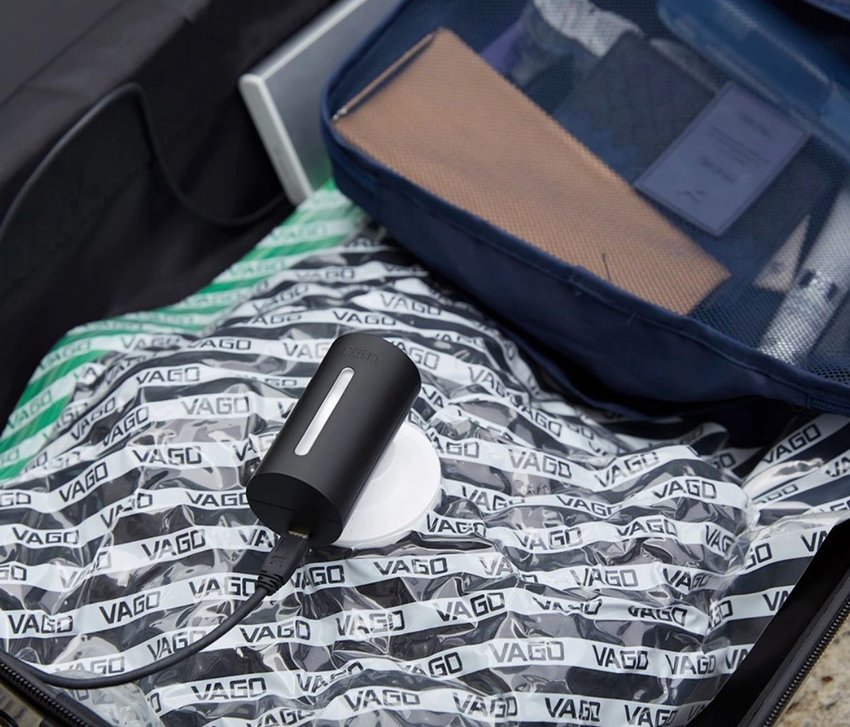 Compact, sleek and light, the VAGO Compressor is a packable vacuum device that sucks all the air out of your luggage and belongings. By doing so, you free up space for efficient packing and, later, make room for souvenirs picked up during your travels. The VAGO is conveniently powered by a USB charging port and a sensor automatically stops the process when all the air has been removed. Different sized vacuum-seal bags are available and one medium bag is included.
Kikkerland UL03-A Universal Travel Adapter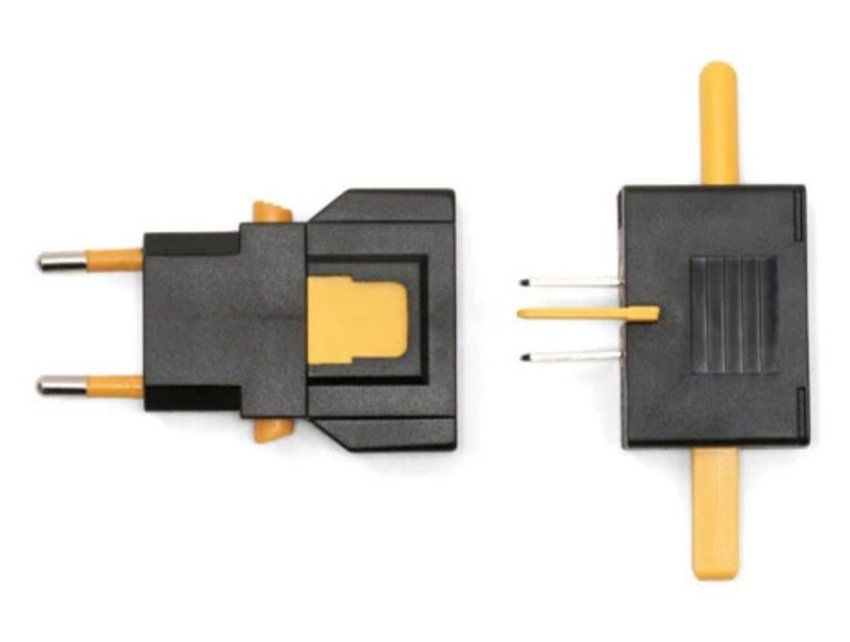 Weighing in at just 1.6 ounces, the Kikkerland UL03-A Universal Travel Adapter ($16) is ultra-lightweight and super affordable. Since it works in more than 150 countries, you will only need one adapter, which helps save on space and weight. Another great travel adaptation of the adapter is its supreme packability since it folds flat when not in use.
Tortuga Outbreaker Backpack/Carry-On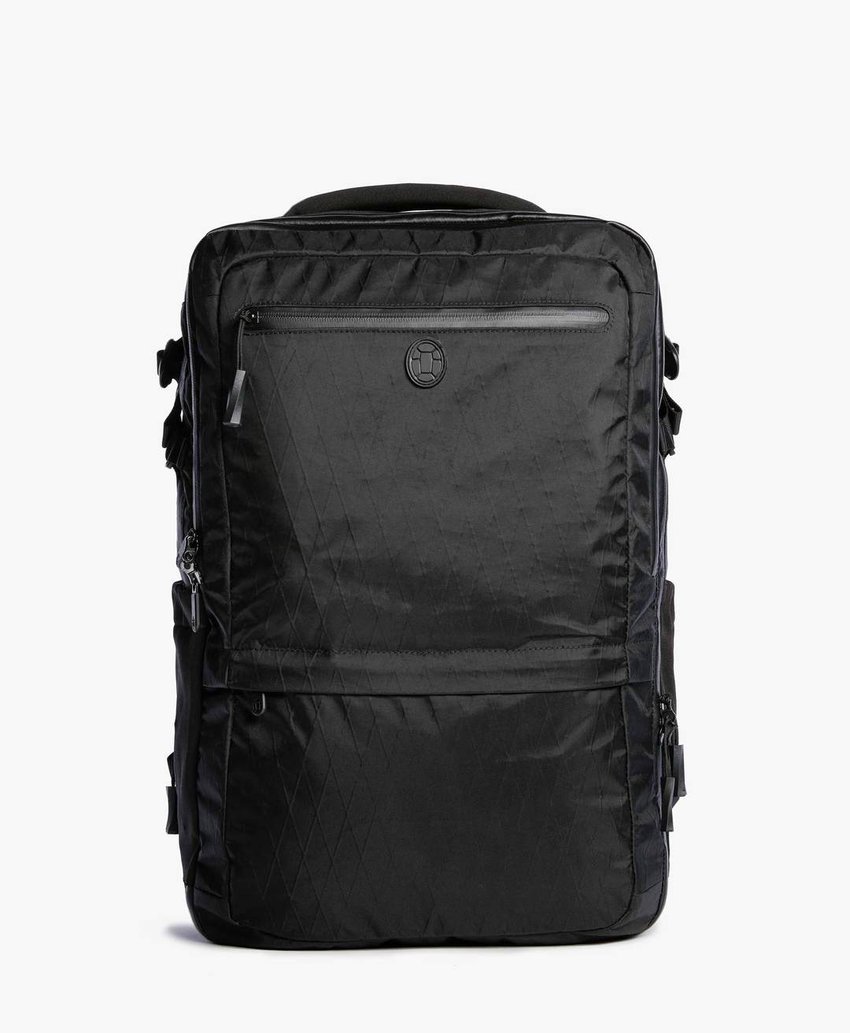 With a bag like the Tortuga Outbreaker, your luggage doubles as a backpack once you reach your base camp. There are similar pieces of luggage on the market, but the hybrid bag is tough to get right. Rolling suitcases aren't practical for city travel and heavy-duty packs aren't designed as carry-ons. The Outbreaker captures the best of both by delivering comfort and performance for packing with adjustable, padded shoulder straps and a waist belt, while still providing the easy packability of a suitcase.
KobraTech Cell Phone Tripod TriFlex Mini Tripod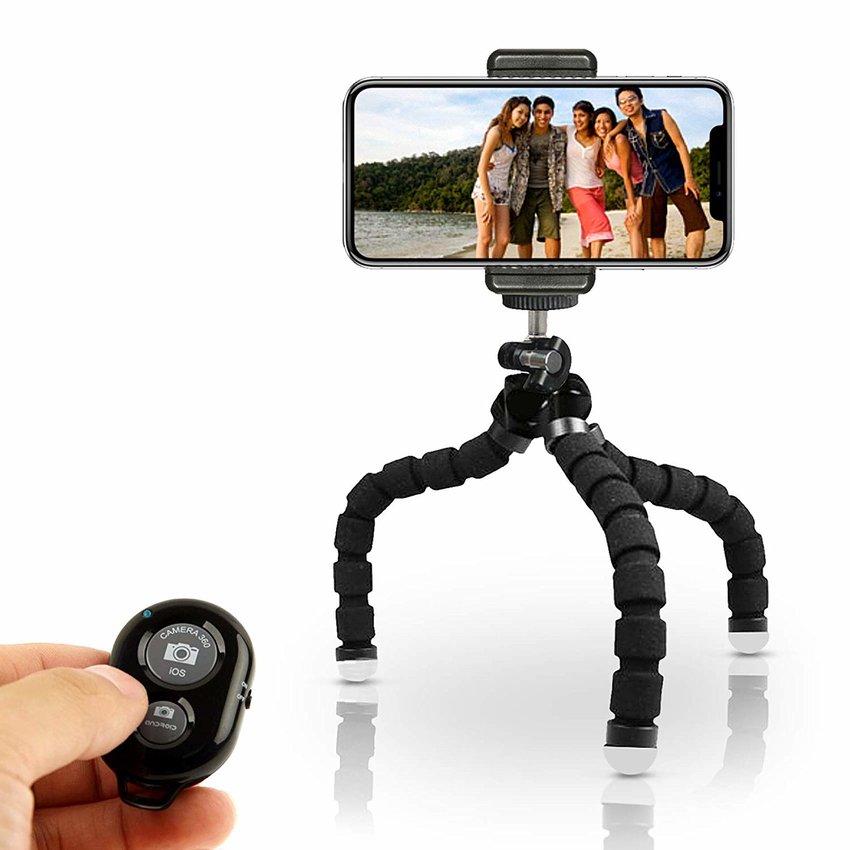 With the small size, light weight, and functionality of the KobraTech Cell Phone TriFlex Mini Tripod, you can easily add a piece of technology to your bag without sacrificing too much precious space. An adjustable mount on top accommodates an iPhone or Android phone, while flexible, plastic legs can wrap around any handy post or railing in order to safely secure your equipment and let you set up a perfect shot at any angle. Once your image is framed, click away with the Bluetooth remote shutter.
Nelomo Universal HD Camera Lens Kit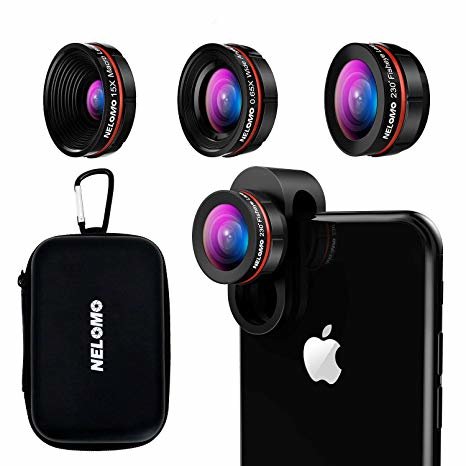 This is another case of losing luggage weight through multi-use. With high-quality lens adapters available these days, you don't need bulky camera equipment if you have a cellphone. Clip-on lenses add to your bag of photography tricks with close-up macro-lenses, a high-resolution optical zoom or telephoto adapter, and even funky fish-eye lens pictures. Perfect travel photos can be taken with any good add-on lens. It just depends how much you want to spend. A great way to capture it all is with a kit like the Nelomo Universal HD Camera Lens Kit. The setup comes with a super wide-angle lens, fish-eye lens, macro-lens, microfiber cleaning cloth, and protective case.
magiclocci Silicone Water Bottle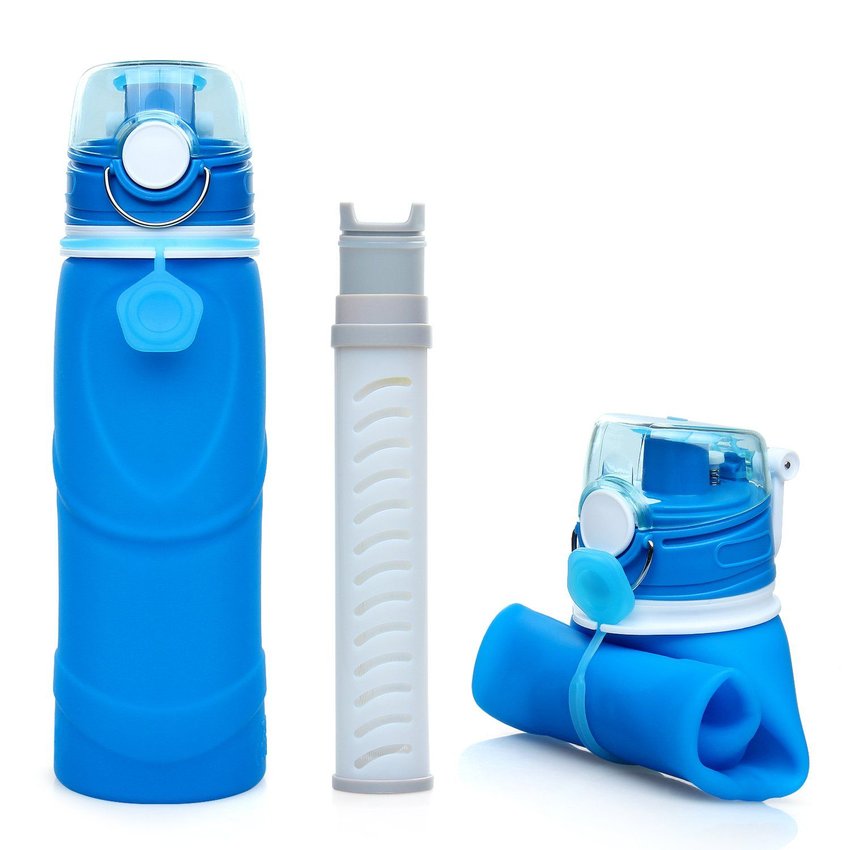 The magiclocci Silicone Water Bottle topped many best gear lists for 2019 and after checking out the features and functions of the adaptable liquids container, it's easy to see why. The new, anti-leak design is foldable, collapsible, and extremely lightweight. Made of 100% non-BPA silicone, the bottle's FDA-certified material imparts no odor or aftertaste to your drinks. This bottle easily handles hot or cold liquids, and can even be frozen. Its dishwasher-safe, reusable design is eco-friendly as well. Once you are done with your drink, the bottle collapses and folds for easy packing.
Mossio Travel Organizer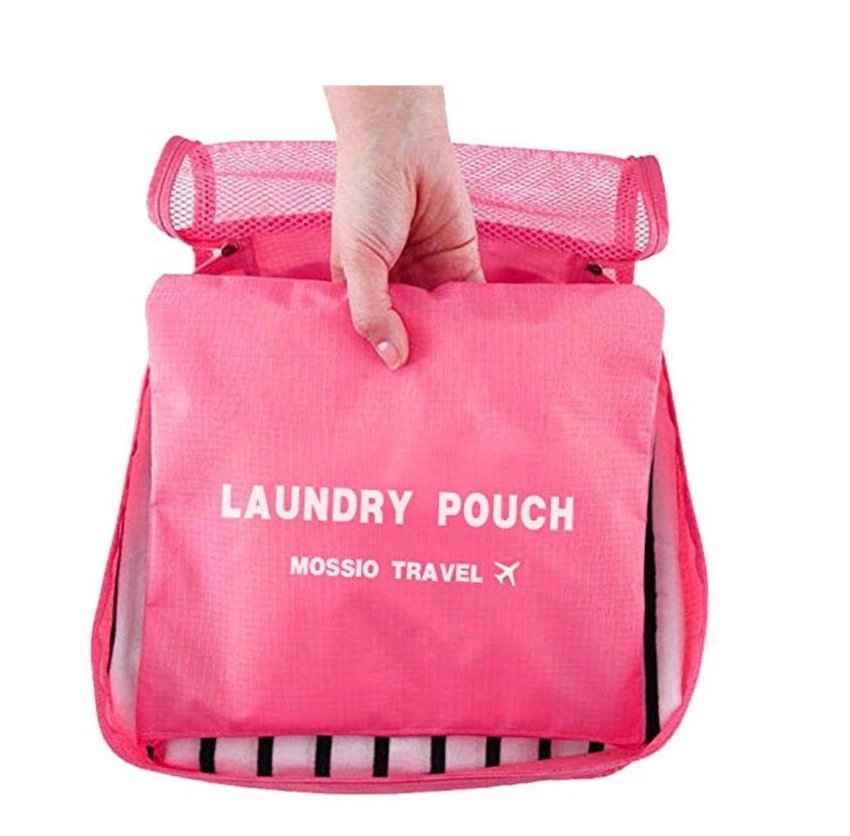 Lightweight, water-resistant, and foldable, the Mossio Travel Organizer lets you maximize space in your travel case. Made of high-quality nylon fabric with convenient two-way zippers, the travel set includes three durable, reusable packing cubes and three laundry pouches in addition to a shoe bag to accommodate small, medium, or large sizes. Get hyper-organized with multiple mesh bags to keep items sorted within each cube.
Psst! We take pride in promoting products we think you'll like, but just so you know we use affiliate links, which means we may earn compensation for any sales generated from this page. Thanks!