Anyone who has taken a safari knows that this type of travel is addicting. Take one safari and you'll be hooked. As soon as you return, you'll be booking your next trip. Spotting incredible wildlife in other-worldly landscapes, holding your breath as you watch elephants cross a dirt road and learning about conservation efforts from local heroes, there's something magical about a safari. Whether that's to Africa or beyond, these are the top ten safari tours you have to book in your lifetime.
Big Five, Kruger, South Africa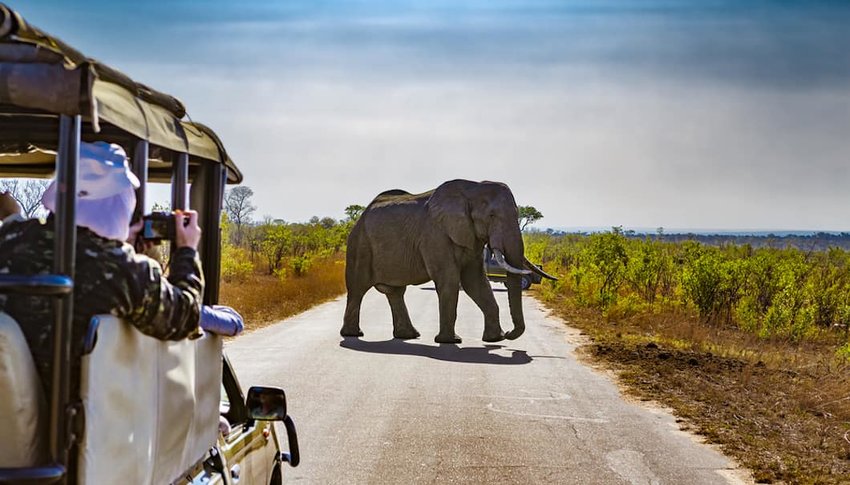 South Africa's Kruger National Park is the perfect safari starter, but don't let its accessibility and pocket-friendly status devalue its wildlife credentials. On my first ever game drive in Kruger, I saw all the Big Five – ticking off buffalo, elephants, rhinos, lions, and leopards within the space of a couple of hours. With accommodation to suit all budgets, as well as the option to self-drive, this safari is a must.
Wildebeest Migration, Masai Mara, Kenya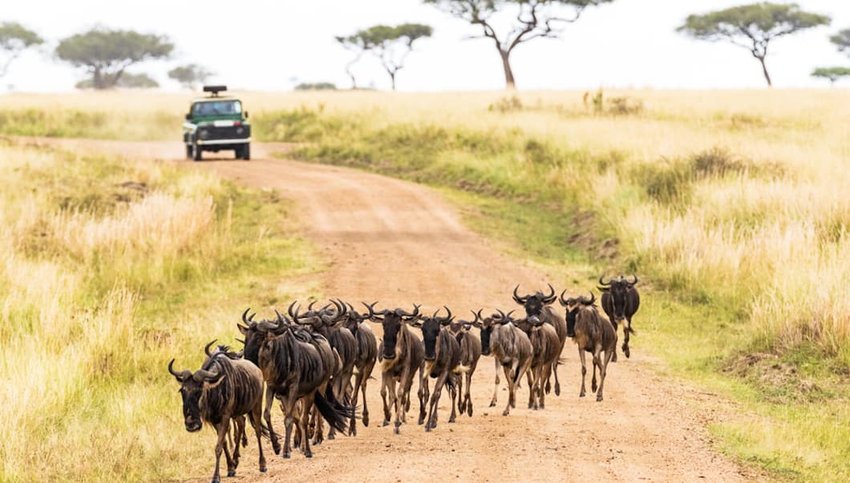 This one's a little trickier, as timing is everything. But the annual wildebeest migration is surely one of the greatest wildlife spectacles on the planet. The migration of over two million wildebeest, gazelles and zebra crosses the plains of the Serengeti to Kenya's Masai Mara. Lions hide in the long grass, patient predators waiting for their next meal. The crossing of the crocodile-infested Mara River is suspenseful and dramatic, a remarkable sight you will remember for the rest of your life.
Tanzania's National Parks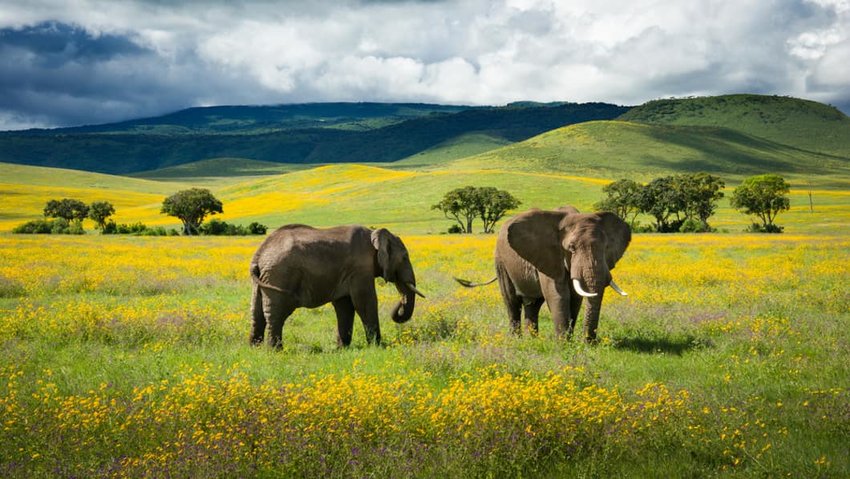 Cross the border from Kenya and neighbor Tanzania's opportunities for game viewing are every bit as thrilling. The breathtaking panoramas of Ngorongoro Crater and the scale of the Serengeti are unrivaled anywhere on the planet, while lesser known parks such as Lake Manyara supply charm by the bucket load in the form of plentiful herds of elephants. Fortunately the parks are easily combined into one trip so you won't have to choose between them.
Canoe Safari, Okavango, Botswana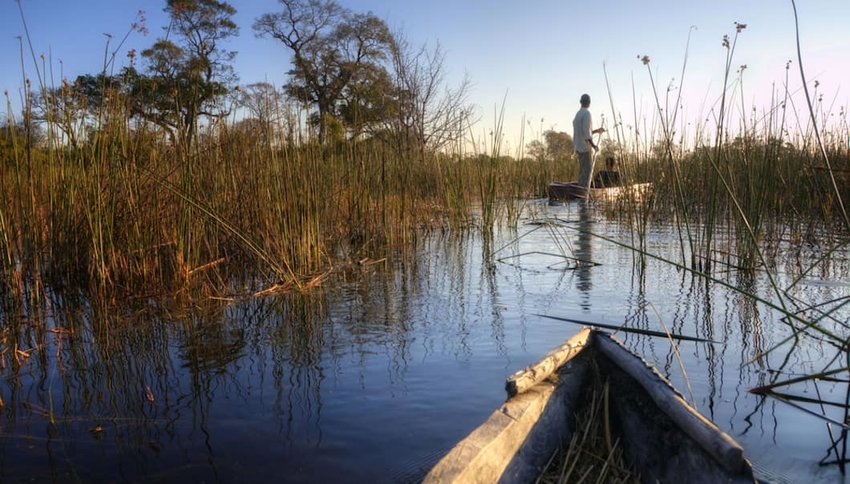 As an alternative to a game drive, try a safari by canoe – it's astonishing what a difference it makes when you're viewing wildlife at water level. Dugout canoes known locally as mokoro will be your transport as you slip silently through the waterways of one of Botswana's most beautiful regions in search of hippo, elephant and antelope. Sunset excursions are especially rewarding.
Djoudj Bird Sanctuary, Senegal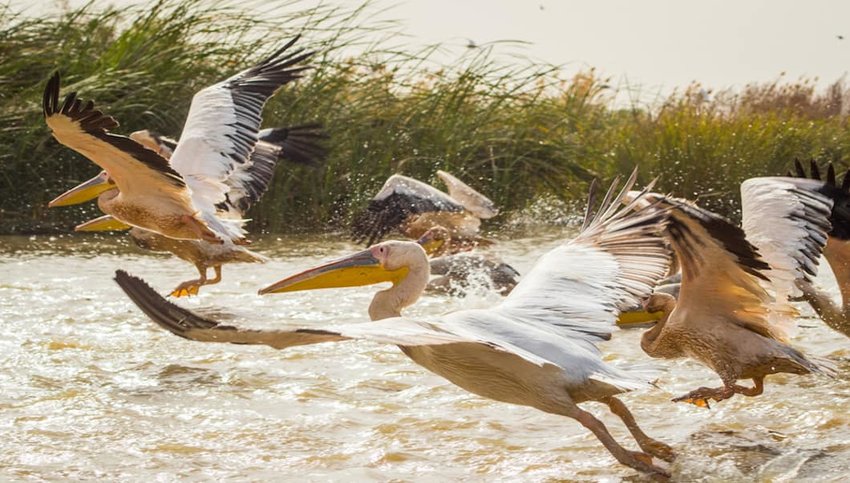 Proving that African safaris come in all forms, a safari to Djoudj National Bird Sanctuary in Senegal is a wondrous experience for bird watchers. Great flocks of flamingos and pelicans are drawn to the wetland habitats that are also a haven for migratory species from Europe in the winter months. But it's not all birds: keep an eye out for warthogs, too. Conveniently located near the atmospheric town of St Louis, a day trip to the park is straightforward and cheap to arrange.
Volcanoes National Park, Rwanda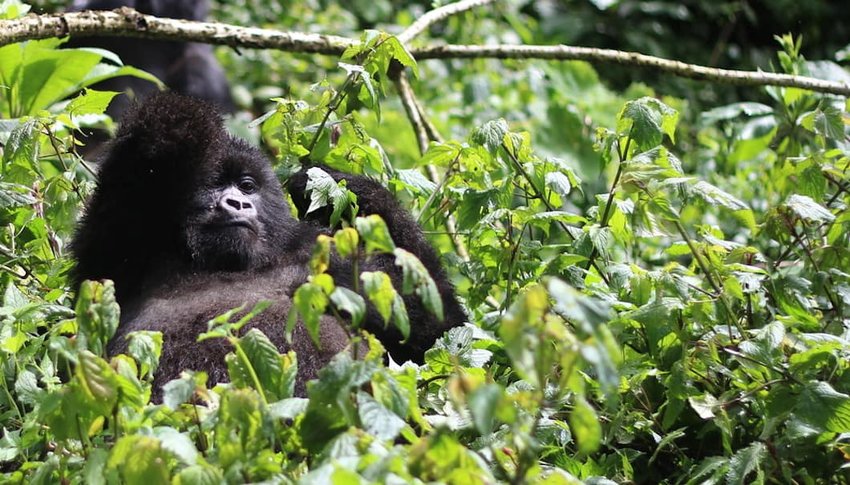 It takes considerable physical stamina, not to mention a healthy bank balance, to set off in search of Rwanda's mountain gorillas. There are thought to be only around 800 of this endangered species in existence, a statistic all the more frightening when you learn that, unlike lowland gorillas, they cannot cope in captivity. Rwanda offers the best chance of seeing them, though they make their home right across the Virunga Mountains with populations in Uganda's Bwindi Impenetrable Forest as well as the Democratic Republic of Congo.
Ranthambore National Park, India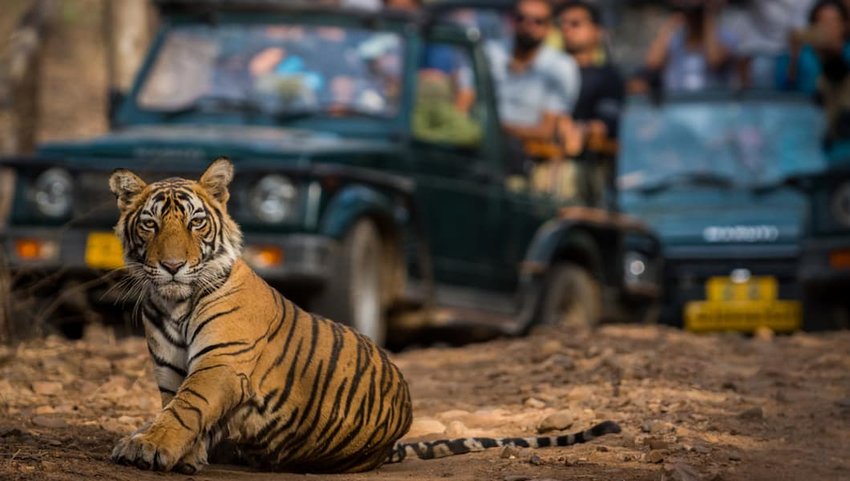 Going on safari doesn't have to equate to going to Africa. India's Ranthambore National Park was once the hunting ground of the Maharajas of Jaipur. Today, it provides Rajasthan's premier wildlife experience: the opportunity to see the majestic tiger in its natural habitat. Territorial Bengal tigers prey on the park's buffalo, deer, wild boar and antelope. Only sloth bears, if aggressive, have a fighting chance of survival if attacked.
Orangutans, Borneo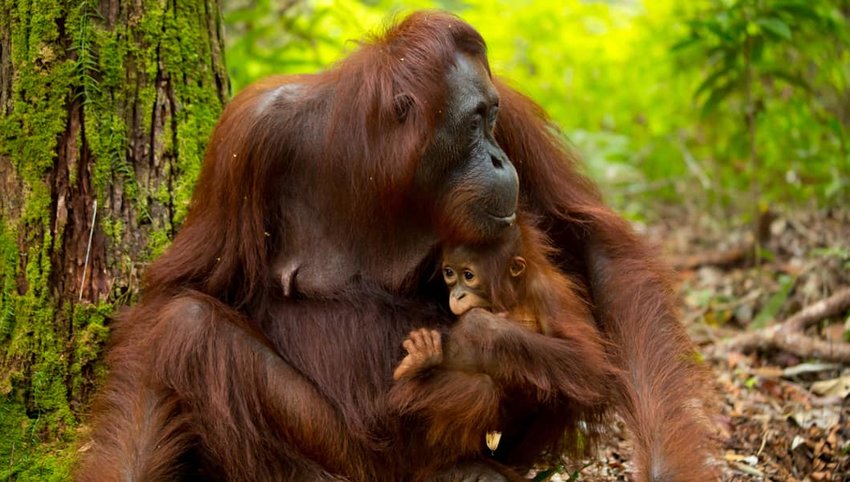 Together with Sumatra, Borneo is one of only two places in the world where you can still see orangutans in the wild. These enchanting, auburn-haired beasts delight travelers with their cheeky antics. Much of their habitat has been deforested, so a visit to a reputable sanctuary will show your support and help those who are trying to ensure the survival of the species.
Yala, Sri Lanka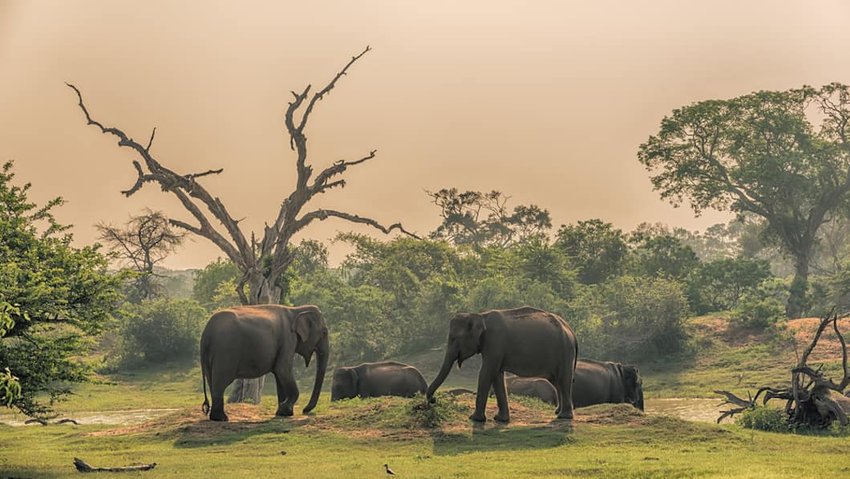 Sri Lanka's national parks are renowned for their wildlife opportunities. The pick of the bunch is Yala National Park, a vast tract of forest, grassland and lagoons on the edge of the Indian Ocean. Look out for leopards — the park claims the world's highest density. Elephants, sloth bears, sambars, jackals, deer and crocodiles are also commonly spotted in this diverse space, particularly between February and July when they congregate near water sources.
Kamchatka Bears, Russia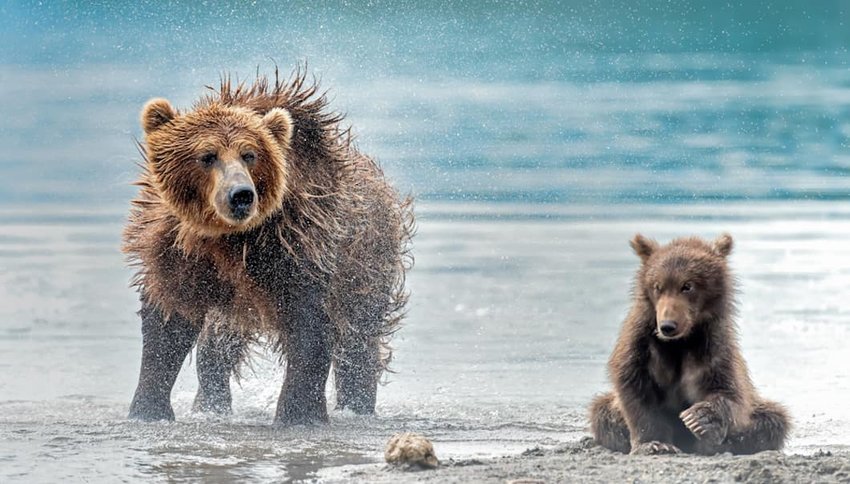 Seeking out Kodiak Island's grizzlies has long been a bucket list activity in Alaska, but cross the Bering Sea to Russia's Kamchatka Peninsula for the ultimate in bragging rights. Brown bears cluster around Kuril Lake where abundant salmon ensure a reliable food supply and, as in the States, plenty of photo opportunities for travelers. Combine wildlife spotting with visits to Kamchatka's jaw-dropping volcanoes and the second largest geyser field after Yellowstone.