Don't wait until summer to start planning the vacation of your dreams. Spring is a lovely time to visit many places and these destinations are a delight to visit in March, April, and May. Here are 10 spring trips to start planning now.
Japan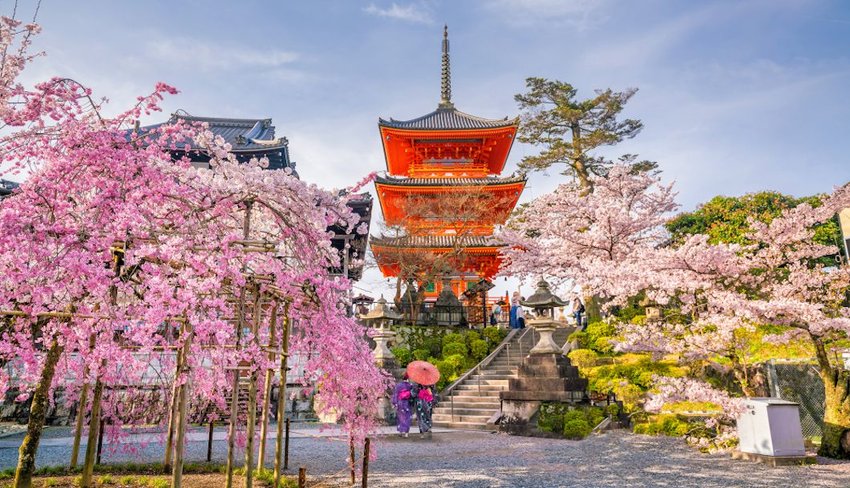 Chasing pink cherry blossoms is as much a national pastime as watching sumo wrestlers or bathing at a traditional onsen. Thanks to Japan's geography, you'll have plenty of time to experience sakura season since peak season steadily follows the rising temperatures north across Japan's islands. In Tokyo, the displays are particularly stunning in Ueno Park, Shinjuku Gyoen, or along the tree-lined Nakameguro canal — especially at night when the trees are illuminated by lanterns.
Thailand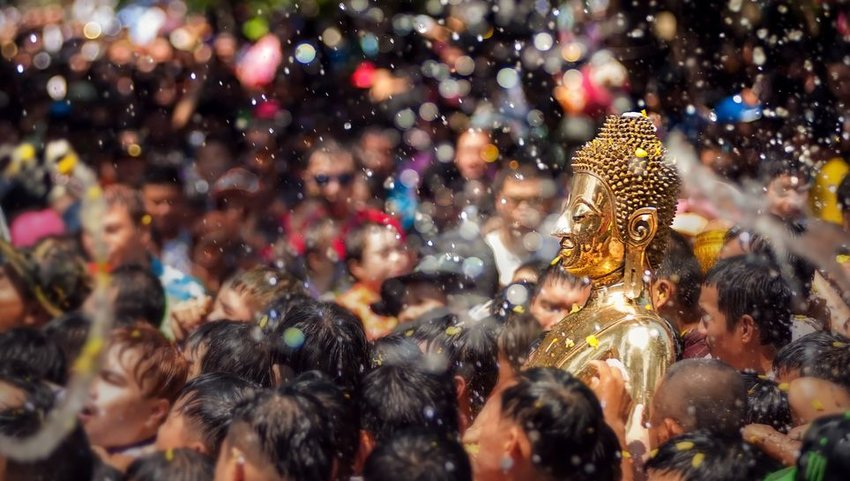 April's Songkran festival signals Thailand's New Year and across the country, people mark the occasion with a riotous celebration. This is the time of year when the sun is at its most fierce, so a giant water fight takes place as temperatures begin to soar. The festival has a serious side, too. Locals visit nearby temples and offer food to the Buddhist monks who reside in them. Ritual cleansing of Buddha statues represents the washing away of sin.
Kent County, United Kingdom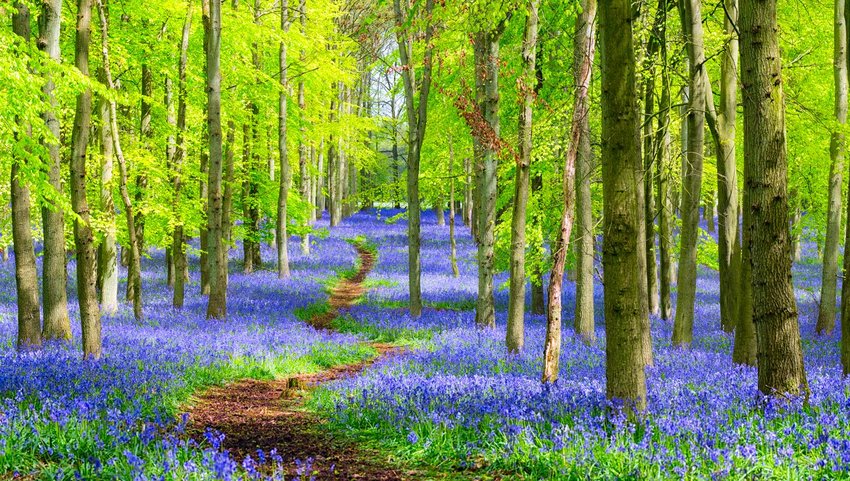 Spring is a wonderful time to visit Kent County in England. Although March and April can be chilly, the weather in May is usually warm. One of the delights of the season is to take a walk in the forest. At this time of year, bluebells carpet the woodland floor and the scene is straight out of a fairytale. Pick a forest with a charming country pub at the edge of it and enjoy a pint of beer and a bag of chips. Pair Ashenbank Wood near Cobham with the characterful Cock Inn in nearby Luddesdown or King's Wood near Ashford with the White Horse Inn at Chilham.
Seville, Spain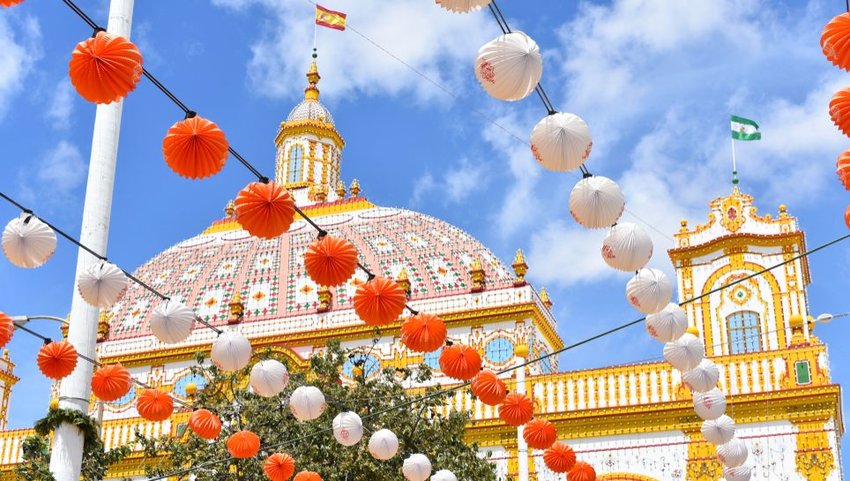 Nicknamed the "frying pan of Spain," it's no surprise that Seville is unbearable hot in summer, so spring is a safe bet. Time your visit to coincide with the Seville Fair, which has been an annual tradition since 1847. Men and women in colorful clothing ride in carriages and parade through the streets. The city features fair attractions and amusements for a party that goes on all night on every night for a week. Every trade association, club, and prominent family has a caseta or marquee. Join them as they dance, drink sherry, eat tapas, and have a good time.
Sri Lanka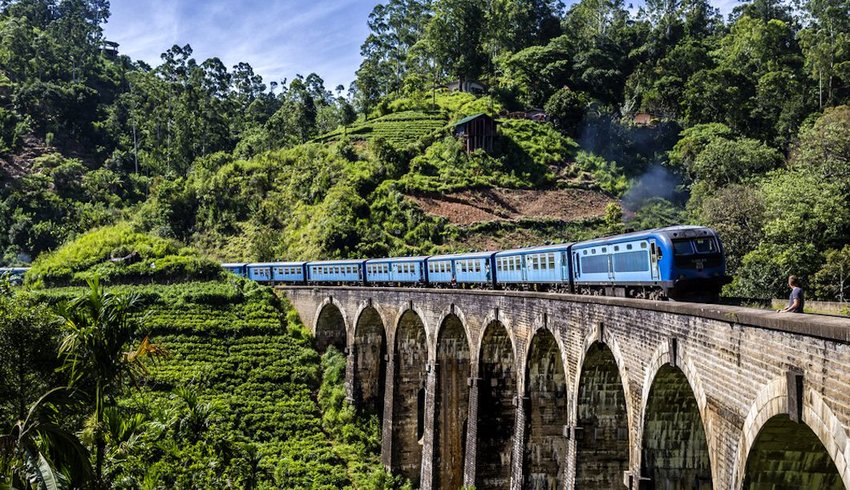 Every year, Sri Lanka experiences two monsoon seasons, so dodging the rain requires careful preparation. Spring's a good time to hit the dry weather jackpot, plus it's easy to tick off a few of the country's top sights in a week or two. Explore the city of Kandy's cultural heritage and climb Sigiriya Rock. Hop on a train through the highland tea country and later see elephants at Udawalawe National Park Safari. Finish your journey on the south coast to see the stilt fishermen at work and breathe in the ocean breeze at historic Galle Fort.
Arrowtown, New Zealand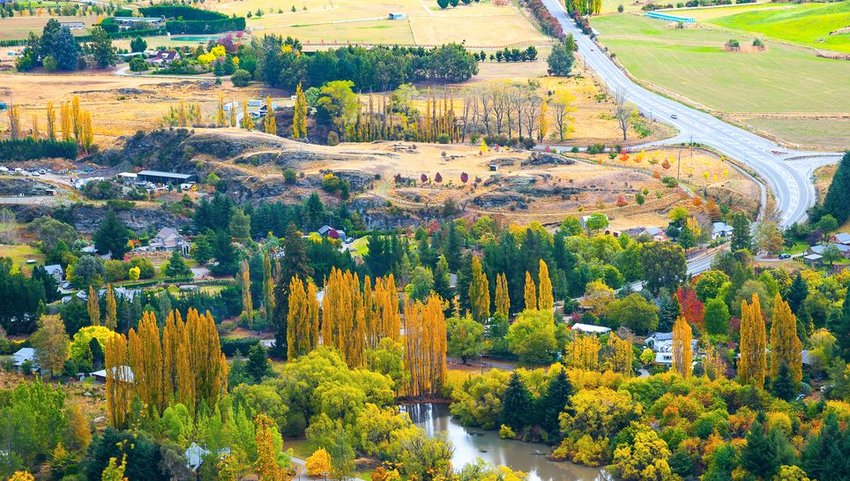 The onset of spring in the northern hemisphere means that it is actually autumn in New Zealand. Fall colors are at their best in historic Arrowtown, a small settlement in Otago that sprang up almost overnight in 1862, when gold was discovered in the nearby Arrow River. The many trees burst into color with stunning russets, crimsons, and golds that are a pleasure to look at. The town also hosts an autumn festival every April with a street parade and outdoor market.
Keukenhof, Netherlands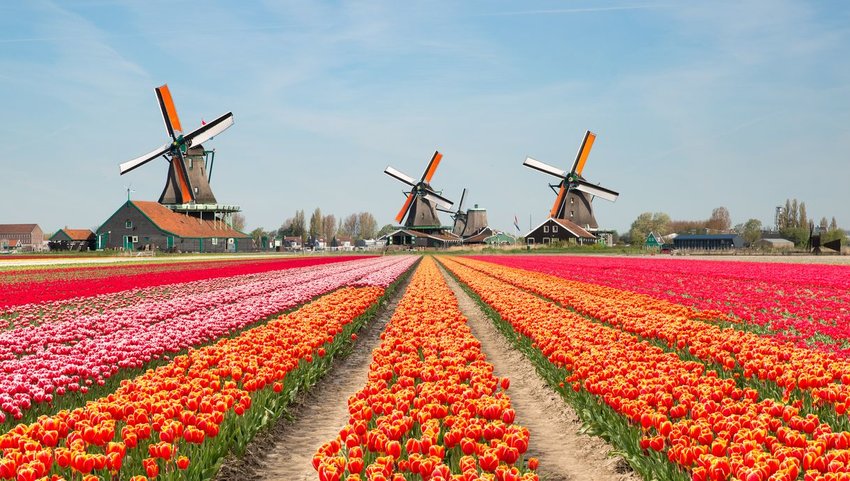 For over 70 years, the Keukenhof Gardens in the Netherlands have attracted visitors in large numbers who are drawn by the breathtaking rows of tulips, daffodils, hyacinths, roses, freesias, and every other spring blossom you could imagine. The site is vast and features several million bulbs. Thanks to the nation's excellent transportation, it's easy to combine a visit to Keukenhof with a stay in Amsterdam, Delft, Gouda, or The Hague.
Riviera Maya, Mexico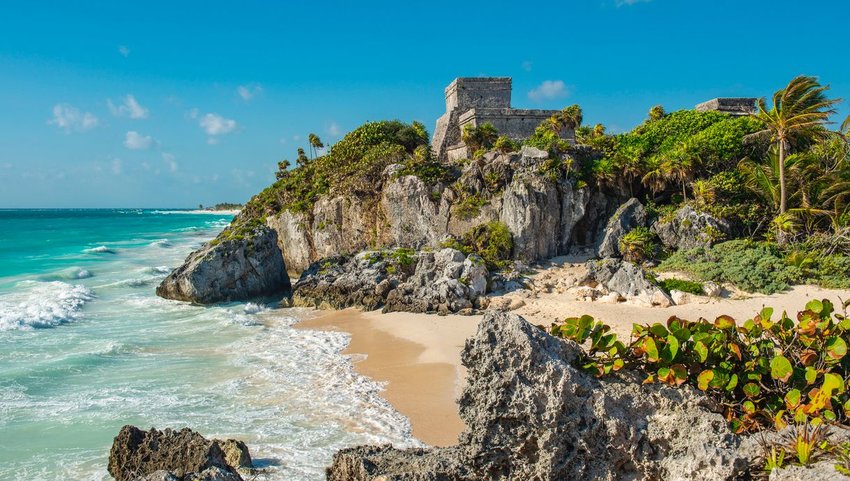 Spring breakers love Cancún, but for a less-crowded vacation, make sure you head further down the coast. The Riviera Maya's mix of cheap guest houses, five-star resorts, and everything in between accommodates every budget. The region's many Mayan archaeological sites are nestled among verdant forests, while zip-lines and theme parks provide thrills. Cool off in cavernous cenotes or in turquoise waters that gently lap beaches of soft, white sand before toasting the sunset with a chilled margarita.
Oman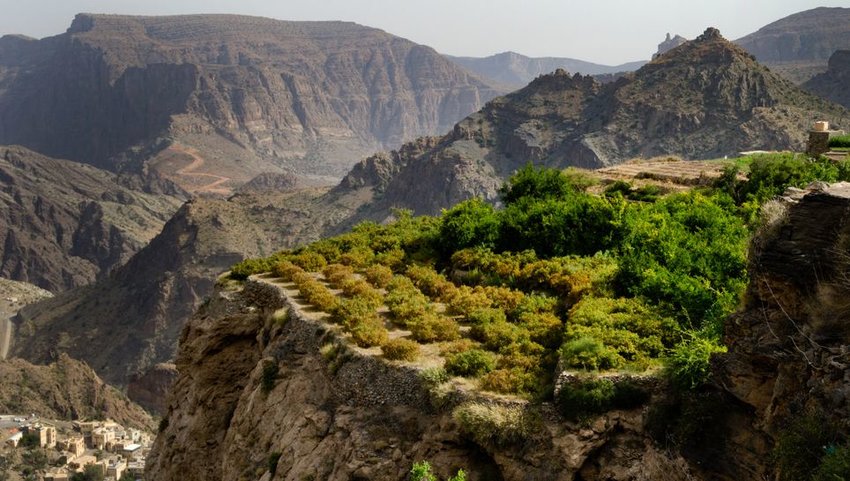 Jebel al Akhdhar, also known as Green Mountain, in Oman experiences cooler temperatures since it sits at roughly 10,000 feet. In spring, the temperatures rise and with the warmer weather, comes the arrival of the damask rose. The rose's pink and red petals are gathered in baskets and are later used to make rose water and perfume. Guided tours of the area's orchards and farmed terraces are quite magical for visitors.
San Pedro de Atacama, Chile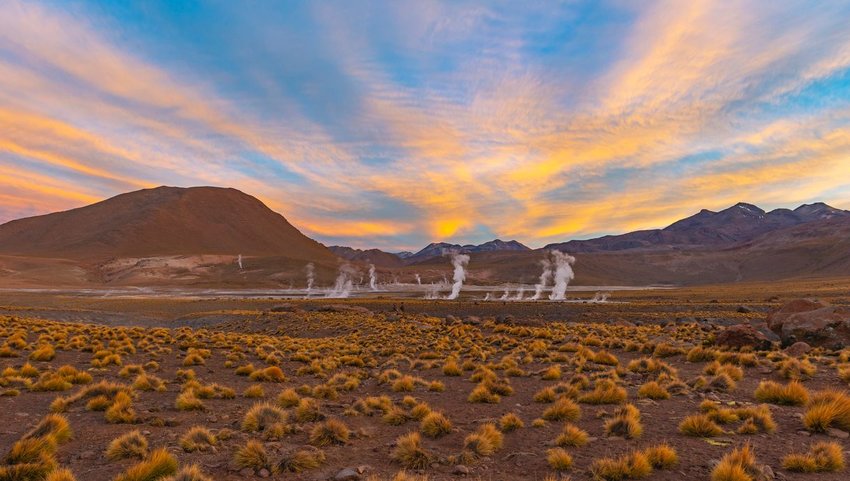 The oasis town of San Pedro de Atacama in northern Chile is the gateway to some of the country's most jaw-dropping landscapes. Rise before dawn to travel to the El Tatio geyser field before the steam dissipates. Tour remote altiplano lakes, snow-capped volcanoes, and pastures grazed by skittish vicuñas and herds of domesticated llamas. Hike in the barren Valle de la Luna to watch the sunset before returning to town for pisco sours and steaks cooked over hot coals.