Let's face it. The U.S. National Parks are incredible in their own unique way. But they get all the hype, while the over 10,000 beautifully-preserved State Parks are essentially hidden in plain sight. Believe it or not, there are over 18 million acres of State Park land that offer the same - and sometimes, better - adventures and beauty as their National colleagues.
So, before you plan your next National Park adventure, here are a few State Parks you should consider adding to your travel plans.
Prairie Creek Redwoods State Park

Located in the heart of the Redwood National and State Parks, Prairie Creek State Park is the place to go when you want to feel humbled. An eclectic mix of golden prairies, coastal canyons, and tranquil beaches, Prairie Creek is best-known for being home to the world's tallest trees and meandering herds of Roosevelt elk. While avid hikers will swoon at the opportunity to tackle the renowned James Irvine-Miners Ridge Loop, a 12-mile mishmash of varying trails that traverses the park's top attractions, others can appreciate a moderate stroll through the real-life backdrop of Jurassic Park - Fern Canyon. Plus, you won't mind being cooped up in the car from one stop to the next on Newton B. Drury Scenic Parkway. This road offers some of the most awe-inspiring views of the old-growth forest.
Silver Falls State Park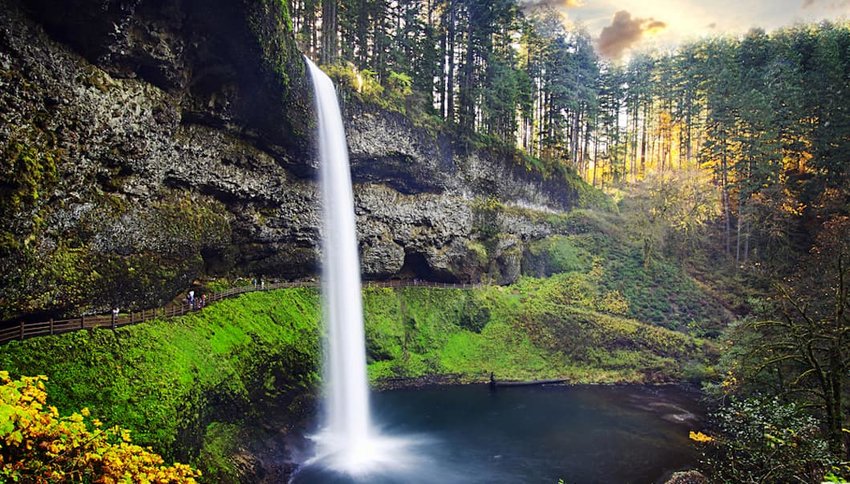 If TLC convinced you not to chase waterfalls, Silver Falls State Park proves that you absolutely should. Hidden in the foothills of the Cascade Mountains, Silver Falls is Oregon's crowning jewel and largest State Park. It boasts 9,200 acres of pristine forest and yep, you guessed it, a ton of epic waterfalls. This might be the only place in the states where you can hike a moderate eight-mile trail and experience ten unique waterfalls along the way. If hiking long-distance isn't your thing, you can start at the South Falls Day Use Area and travel down a paved path to experience the park's most notorious waterfall - 177-foot South Falls. Needless to say, if you're looking to curb your waterfall wanderlust, this is the park for you.
Cape Disappointment State Park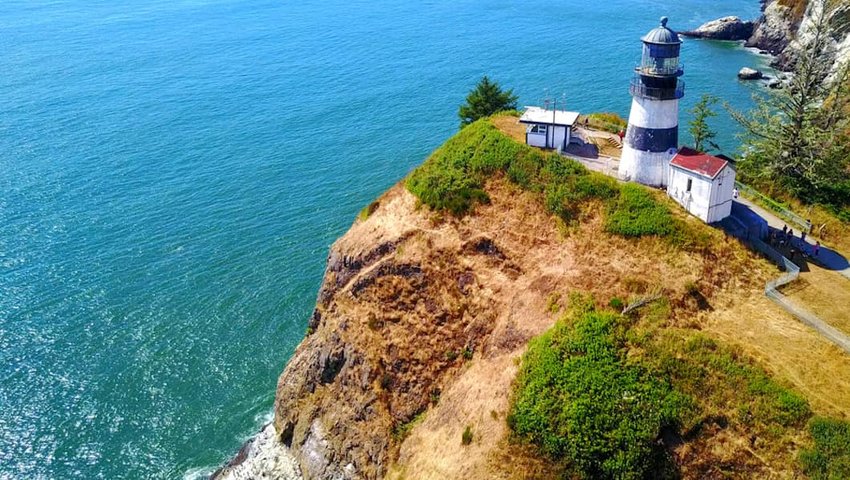 I know what you're thinking, but before you write-off Cape Disappointment for its unfortunate name, you should know that it was only disappointing for Captain John Meares, who couldn't quite find the mouth of the Columbia River. Situated where the Pacific Ocean meets the Columbia River, visitors of this Washington treasure appreciate the park's unique sheltered bays, short scenic hiking trails, paved bike paths, and driftwood-riddled beaches. At only 1,882 acres, what the park lacks in size it makes up for in rich history by offering two scenic lighthouses – one of which is still in use today - and an interpretative center that pays homage to the fascinating history of Lewis and Clark. The moral of the story is, unless you intend on embarking on a voyage through the notoriously rough waters of the Pacific - like our 18th century predecessor – you'll enjoy your trip to these northern headlands.
Smith Rock State Park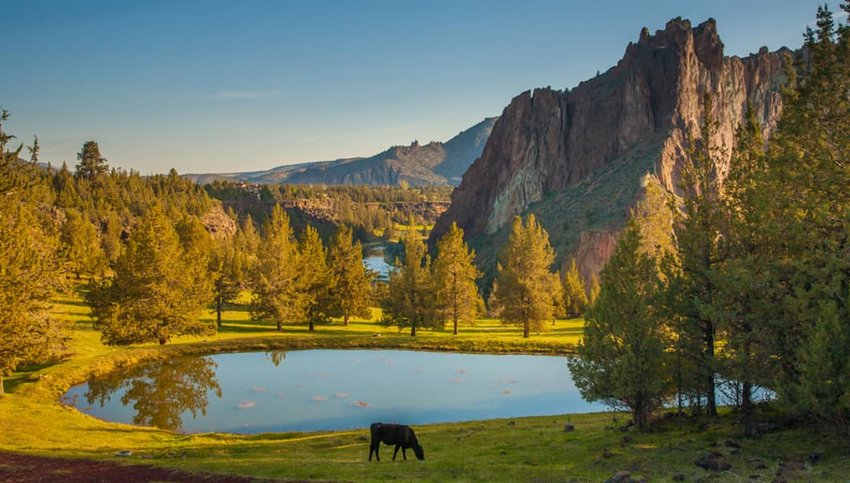 Driving into Smith Rock State Park, you might think you made a wrong turn and ended up somewhere in Southern Utah. Pinnacles of volcanic ash rise up out of the flat surface of Oregon's high desert to create this incredibly unique landscape. Known as the birthplace of American climbing, Smith Rock is the self-proclaimed climbing capital of the Pacific Northwest. However, despite boasting more than 2,000 climbing routes, Smith Rock isn't only enjoyable for people who delight in dangling from a rockface. Its towering red volcanic rock crags and deep river canyons make this park a destination for travelers of all kinds.
Mt. Tamalpais State Park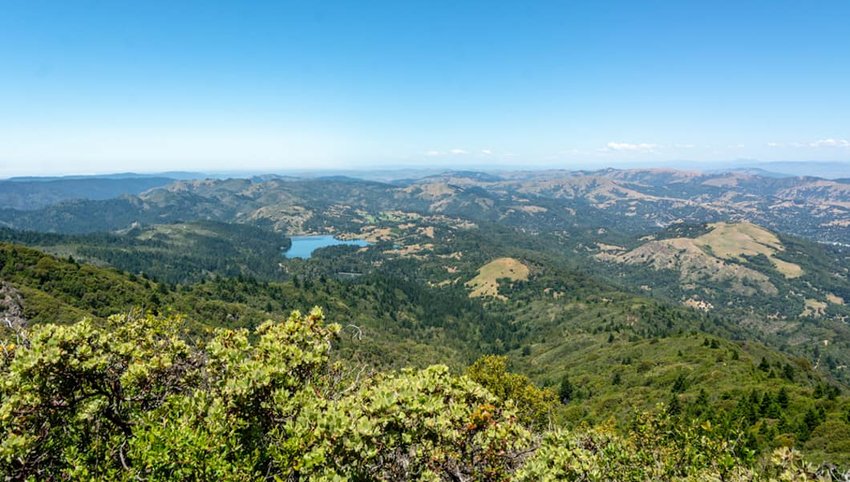 Fortunately, Mt. Tamalpais is easier to appreciate than it is to pronounce. Just North of the Golden Gate Bridge, Mt. Tamalpais State Park is a tiny slice of Redwood heaven regularly visited by San Francisco natives. On a clear day, you can hike to the top of Mt. Tamalpais, a 6-mile trek, to take in the sweeping views of Marin County hills, San Francisco, and Mount Diablo. If you'd rather not strap on your hiking boots, at the heart of the park is the 588-acre Muir Woods National Monument, one of the last-standing old-growth coastal redwood forests in the San Francisco Bay area. There, you'll find subtle walking paths through lush Redwood Groves and Tree Talks with rangers.
Chugach State Park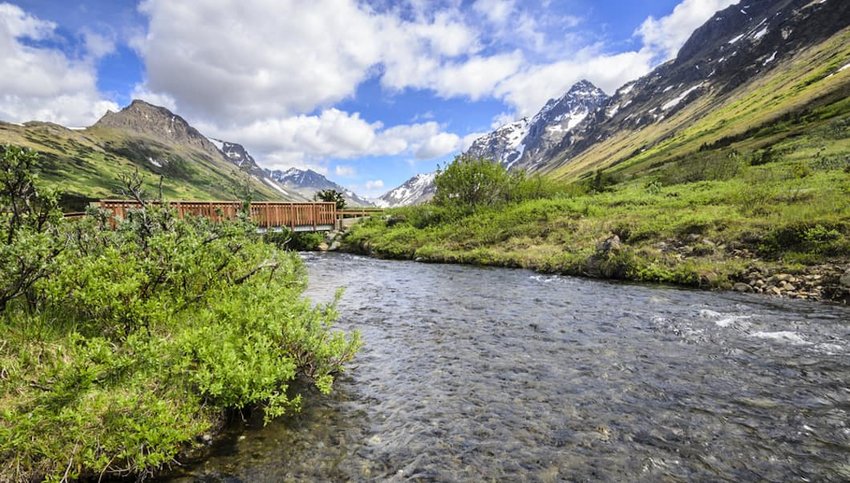 What if you had access to enormous glaciers, icefields, and 200 miles of prime Alaskan territory, within 20 minutes of your Airbnb? Welcome to Chugach State Park – ridiculously accessible and the perfect park for the traveler who wants to experience the grandeur of the backcountry, without completely abandoning the comforts of home. There are approximately 495,000 acres to explore, which include hikes to incredible landscapes like the Chugach Mountains, Turnagain Arm, and Eklutna Lake. For a more low-impact activity, consider driving along Seward Highway where you'll encounter some of the best views in the region. Honestly – this place is so massive and beautiful, if it were anywhere else in the world, it would probably be a National Park.
Valley of Fire State Park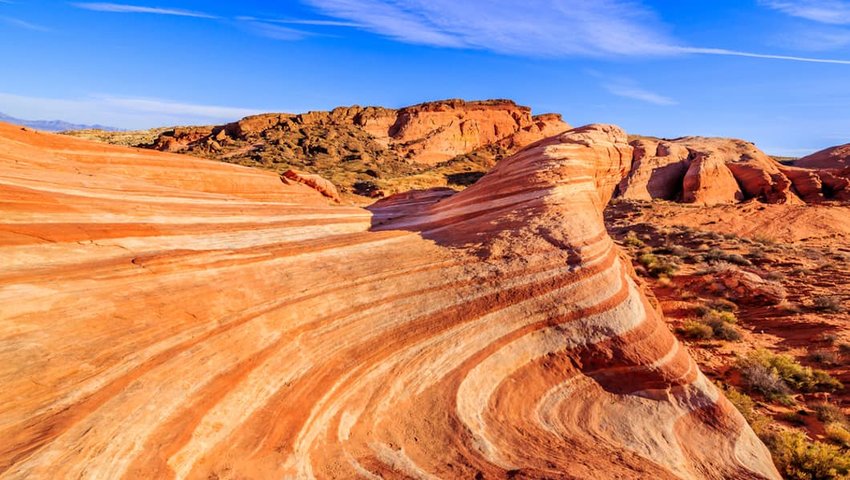 Millions of visitors flock to Las Vegas every year, completely unaware that 58 miles northeast of the bustling Vegas strip lies a remote landscape that resembles another planet. Visiting Valley of Fire State Park feels a lot like landing on Mars, so it comes as no surprise that it's been the backdrop of a few Hollywood sci-fi flicks. There are several hiking trails that navigate the 40,000 acres of incredibly bizarre, bright red sandstone outcrops, some of which include ancient petroglyphs. The most popular hike in the park is called the Fire Wave, which looks like the younger sibling of The Wave in Arizona. Travel down the Valley of Fire Road, check out some wild rock formations and arches, and hang out with the locals – Bighorn Sheep. Just be sure to pack plenty of water; it's called the Valley of Fire for a reason.
Tallulah Gorge State Park

Have you ever wondered what it would be like to stroll across a swaying suspension bridge, 80 feet above a canyon floor? Tallulah Gorge State Park is a 1,000-foot-deep, 2 mile long, jaw-dropping gorge featuring six impressive waterfalls and plenty of remote canyon hiking trails. This gem in the east is ideal for true outdoor enthusiasts interested in climbing to the gorge floor via a series of challenging trails. If you're not a fan of heights, you can still catch a glimpse of one of the park's best waterfalls, Hurricane Falls, from the safety of an observation deck or enjoy a leisurely paddle on Tallulah Lake. Don't be alarmed if you cross paths with someone that looks like they're living in the woods. The famed Appalachian Trail – a 2,200-mile thru hike – is nearby and plenty of weary hikers make their way to this park once their trek is complete.
Letchworth State Park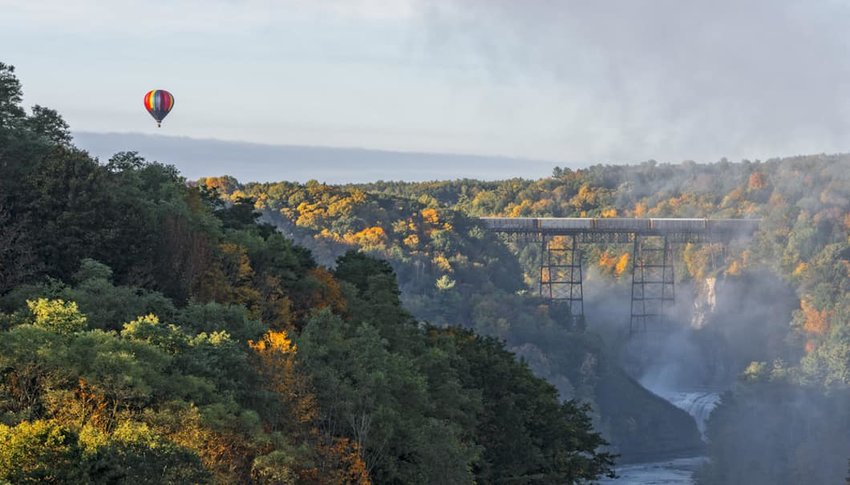 Niagara Falls gets all the glory as New York's prized State Park, but just an hour south lies the lesser-known, but equally beautiful, Grand Canyon of the East. Letchworth State Park isn't only for nature lovers, but lovers of all kinds and is often considered to be one of the most romantic places in the country. While you can opt to explore the park's 14,350 acres of lush forest and towering falls in a more traditional way by hiking, biking, camping, or rafting, you probably won't want to miss the opportunity to view this awe-inspiring landscape from above. Experience the thrill of a lifetime by floating over the park's cascading waterfalls in a giant balloon. Yep, you read that right, you can finally check 'fly a hot air balloon over 550-ft gorge' off your bucket list
Na Pali Coast State Wilderness Park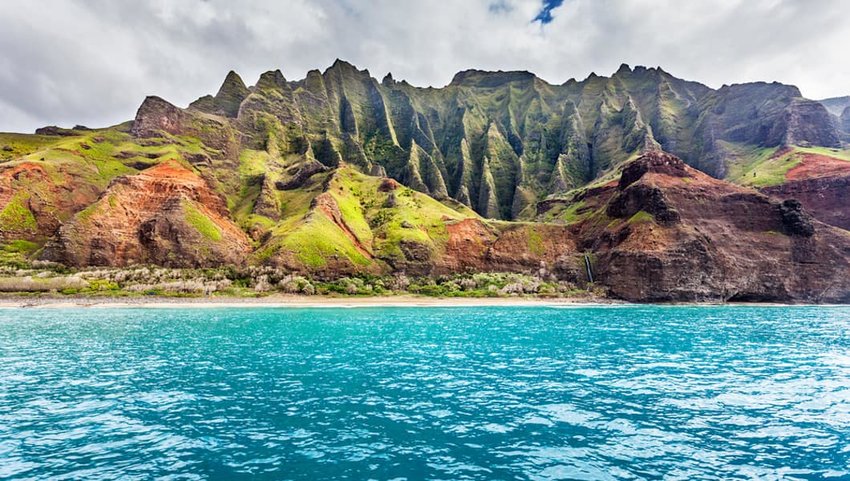 Hello 6,175 acres of paradise! For backpackers, the Na Pali coast is synonymous with the Kalalau trail, a 22-mile footpath that crosses several lush valleys and provides the only land access to parts of this unique rugged coastline. Day hikers can still experience the majestic ridges and flawless beaches along the Na Pali coast by hiking the first few miles of the Kalalau trail to Hanakapi'ai beach. Still feeling adventurous? Continue on for an additional two miles and you'll find the beautiful 300-foot Hanakapiai waterfall. Unfortunately, this is where your adventure by foot will end, but if you're looking for other ways to get your Na Pali Coast fix jump aboard a helicopter or boat to get postcard-worthy perspectives of this park's deep, narrow valleys and sea carved cliffs.