Movies such as The Cannonball Run, Easy Rider, National Lampoon's Vacation, and Rain Man have one special thing in common: they teach us the most epic and rewarding way to travel cross-country is on a road trip. There are dozens of routes that take you coast-to-coast and north-to-south, passing fascinating places along the way. Here are five of the best road trip routes that will bring you to familiar and newly-discovered corners of the country.
The Great River Road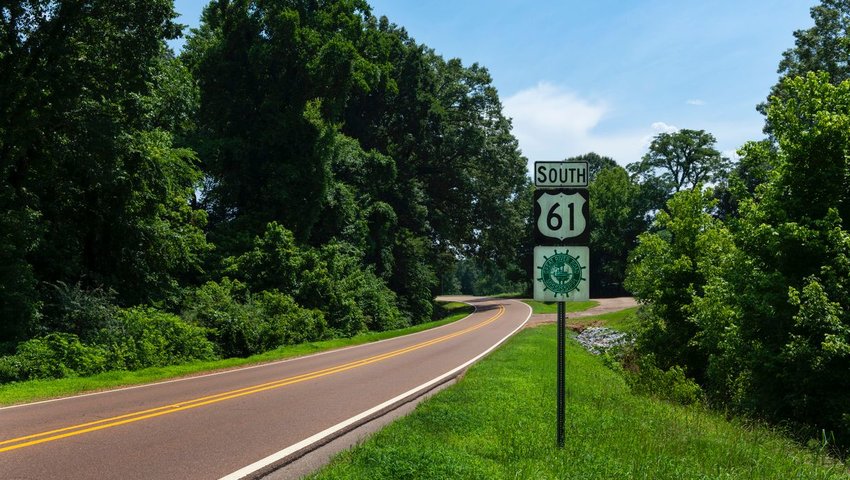 Cross-country doesn't always have to mean coast to coast. Follow the meandering course of the nation's mightiest waterway, the Mississippi River, for 3,000 miles from Minnesota to the Gulf of Mexico. The Great River Road is a paradise for nature lovers and showcases the diversity of the 10 states it cuts through. You'll cruise past everything from sprawling prairies and cypress swamps to limestone cliffs and lush meadows. Schedule stops at Lake Itasca State Park, Shawnee National Forest, and the Great River Road State Park. Culture vultures can fuel their thirst for knowledge in Onward, the "Birthplace of the Teddy Bear," and Superman's hometown of Metropolis.
It's about a 36-hour straight drive from the northern to southernmost points of the byway, although a minimum of four days is recommended. Guide your way via signs decorated with a picture of a steamboat inside a green pilot's wheel. The visibility of markers varies from state to state so you should be prepared to get lost, back track, and stumble upon hidden gems. Savor the chance to swap the smokestacks and strip malls that dot traditional Mississippi highways for colorful towns, pristine natural beauty, and wildlife.
Lincoln Highway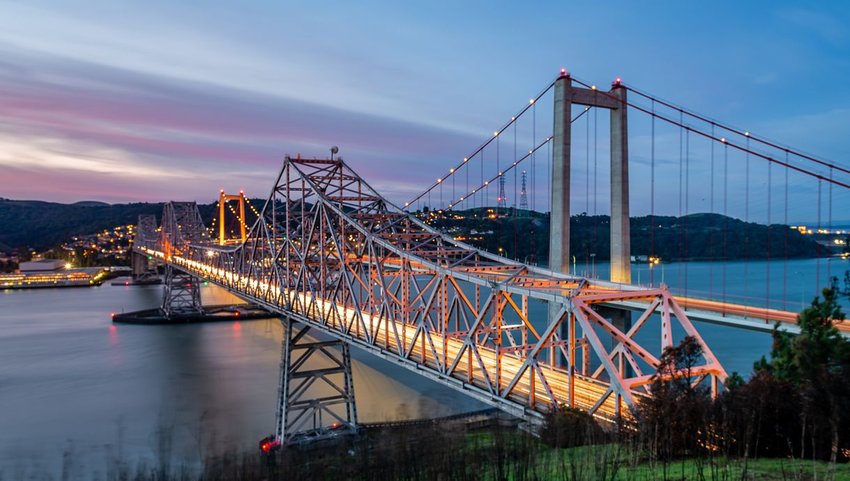 Covering 3,142 miles from Times Square to Lincoln Park, San Francisco, the Lincoln Highway was the first transcontinental highway established in the country. The idea for the highway was the dream of entrepreneur Carl Fisher to create a coast-to-coast automobile route. There are 12 states, 100-plus counties, and over 700 cities, towns, and villages to explore and those who complete the full journey can apply for the "Bernie Queneau Coast-To-Coast Lincoln Highway Recognition Award."
There's no shortage of insights into American history to uncover while traveling east to west. Visit the independence and constitutional landmarks of Philadelphia and Pittsburgh's Andy Warhol Museum. Drive on the highway's original bricks in Boy's Town, Nebraska, and converge with The Loneliest Road (US-50) in Nevada. The Roadside Giants are among the quirkiest sights. Among them is the 25-feet-tall Bennett Gas Pump in Latrobe, Pennsylvania. While the entire route is drivable you might be deterred by traffic around Times Square.
The Road to Nowhere - US-83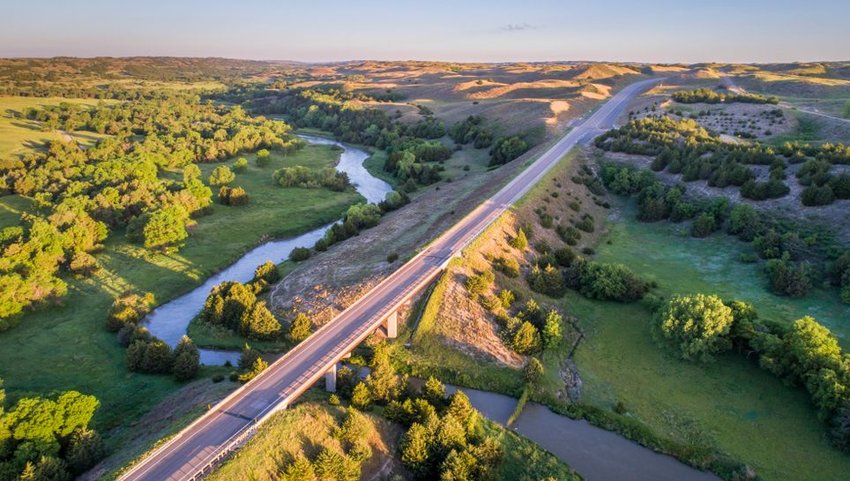 Here's another cross-country option for those who don't want to take a traditional coast-to-coast route. The Road to Nowhere runs 1,885 miles from Canada's Swan River, in the Manitoba province, to the Mexican border town of Matamoros. If it's major tourist attractions that you are in search of then perhaps this isn't the trip for you. This is an all-encompassing embrace of the country's rural countryside and shifting landscapes. What you'll get is endless miles of wide open country, including the grasslands of the Great Plain, unique Sand Hills of Nebraska and searing heat of the Texas-Oklahoma Panhandle.
With no busy multilane interstates to drive on and a complete lack of large metropolitan areas, the route really lives up to its name. There are, though, some 125 communities to remind you that you haven't gone completely off the radar. Washburn's Lewis and Clark Interpretation Center, Strasburg's Lawrence Welk Birthplace and Mobridge's Sitting Bull Memorial are among noteworthy cultural pitstops. Shamrock, Texas, is the historic crossroads of US-83 and Route 66. Roll down your windows, crank up Johnny Cash's Wide Open Road and start cruising.
TransAmerica Trail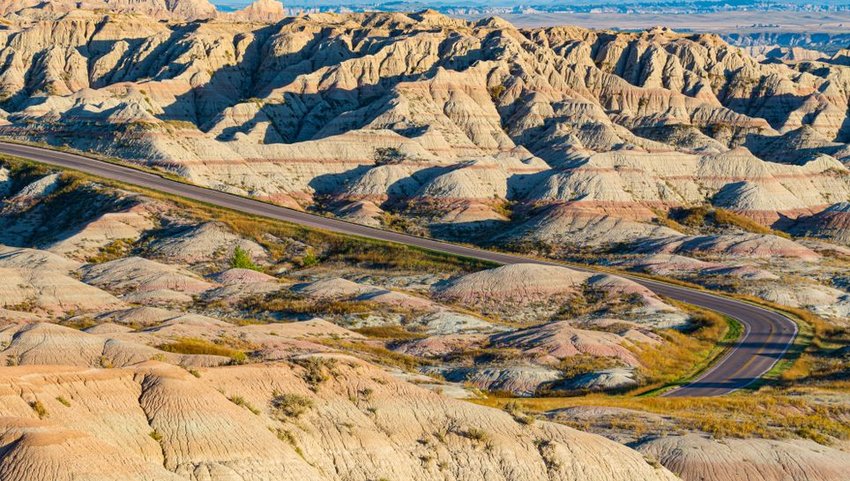 Looking for something more venturesome and unconventional? The TransAmerican Trail is a 5,000-mile-long cross-country route that avoids as many paved roads as possible in favor of off-road dirt, gravel, farm and forest tracks. This isn't your average adventure to be taken in a convertible Cadillac or RV. Instead you'll need to embark on the trail in a 4WD off-road vehicle, ATV, or dual-sport motorcycle. Some sections are also suitable for touring bicycles. Those up for the task should prepare to camp and sleep rough in the wild backcountry. There's extreme weather conditions and muddy, rocky, and snowy obstacles to overcome, too.
If it all sounds exciting then you can look forward to discovering scenic vistas of often unseen majestic landscapes. The route goes through famed national parks such as Badlands, Canyonlands, Great Sand Dunes, and Yellowstone. It crosses remote sections of the Rocky Mountains and isolated areas of the Atlantic and Pacific coastlines. Just be ready to cover 200, often strenuous, miles a day and make sure your vehicle is in prime condition.
U.S. Route 6 (Grand Army of the Republic Highway)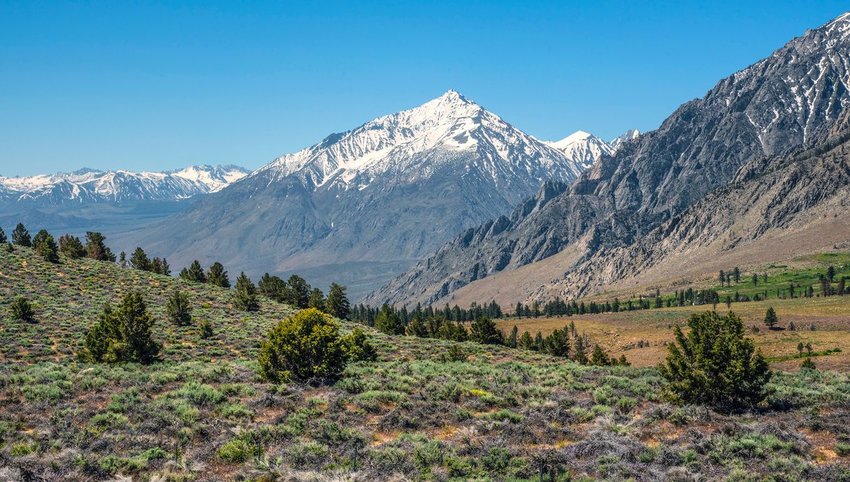 For almost 30 years, U.S. Route 6 was the longest coast-to-coast highway. Today, running for 3,205 miles, it's the second longest and one that throws up a little bit of everything that the country has to offer. Starting in Provincetown, on the northern tip of Massachusetts's Cape Cod, the route travels diagonally through 14 states to Bishop, California. In between you'll discover a timeline of America's natural and cultural history. There's the revolutionary war sites of New England, modern urban landscape of Chicago, vast Nebraskan plains, rugged beauty of Colorado, and mining camps of Nevada.
At times, driving on U.S. Route 6 feels like exploring lands that time has forgotten. Sal Paradise from Jack Kerouac's iconic On the Road was discouraged from hitching the highway because "there's no traffic [that] passes through 6." Yet therein lies the beauty of this historic road. The towns and cities you stumble upon rarely feature in guidebooks but present far more rewarding experiences than those that do. After all, who doesn't enjoy stops at eccentric roadside diners, museums, and shops?