Simply defined, "shoulder season" is a travel period that lies between peak and off-peak vacation rushes in a given tourism area. Summer and winter tend to be the busiest travel times in Europe, so the term was coined in the 1960s by the travel industry to refer to the tapering, transitional travel months, particularly during the spring and fall. At these times, crowds are sparse and airfares, accommodations, and attractions tend to be relatively inexpensive.
There are actually two European shoulder seasons: September to November and Easter to early June. Keep in mind, however, that with its vast and varied geography, Europe's peak seasons vary by specific destination. In addition to climate, seasonality depends on local traditions, festivals, and holidays, so it's always best to do some research before finalizing your itinerary. Following are five solid bets for European shoulder-season value visits this fall.
Rome, Italy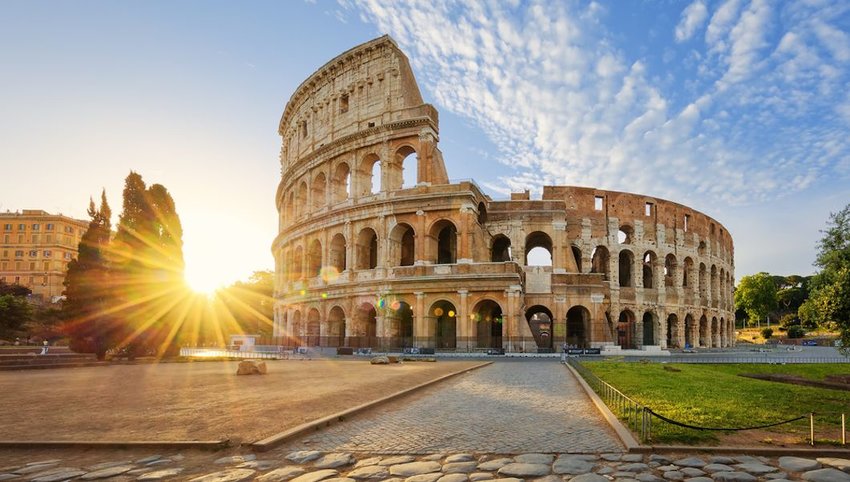 Late September through October are the best fall months for traveling in Italy —  temperatures are usually mild and the intensity of summer crowds has waned. Rome is no exception, as Italy's cosmopolitan capital becomes more accessible in autumn, with its 3,000-plus years of art, culture and architecture ready for easy exploration. Of course, internationally-recognizable landmarks such as the ancient ruins of the Forum and the Colosseum are must-see bucket-list items. For religious history and gilded opulence, Vatican City, the Vatican Museums, and St. Peter's Basilica are other obvious highlights, including Michelangelo's famed Sistine Chapel frescoes.
Berlin, Germany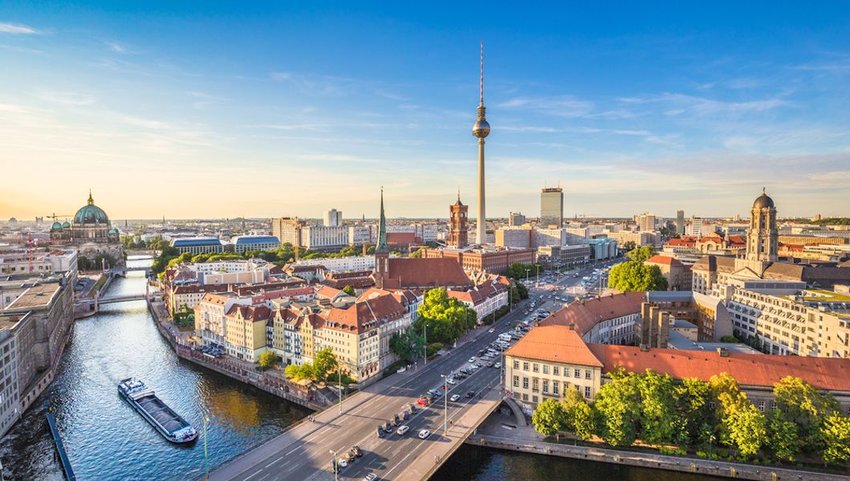 As elsewhere in Europe, the prime time for vacation travel to Berlin is throughout its warm and mostly sunny late-spring to early-fall period, in this case from roughly May to September. While this is considered to be the best time to visit Berlin to take advantage of its outdoor activities, parks and public spaces, there is a window from late September into October perfect for checking out the German capital before things get too gloomy and chilly. Off-season accommodation rates kick in, and lines and ticket costs at attractions start to go down. Dating to the 13th century, Berlin's long, rich, often-turbulent history is reflected and remembered in architecture and monuments. Most notable are the Berlin Wall and its graffitied remnants, the Brandenburg Gate, and the Holocaust Memorial. Modern Berlin is a teeming financial center with noted modern-art, cuisine and nightlife scenes.
Paris, France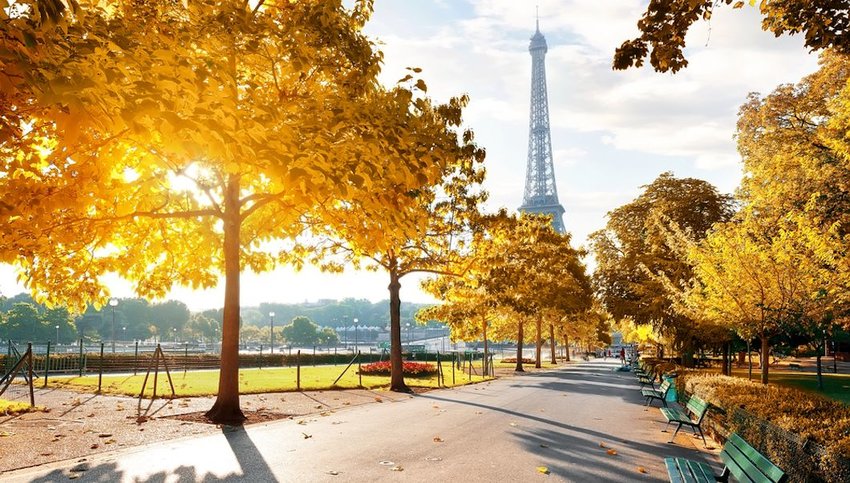 Why is the theme "springtime in Paris" so often referenced in literature and art? Because it is absolutely a perfect time of year in the City of Lights. Indeed, the best time to visit Paris is from April to June. Meanwhile, from October to early November, with still mild and enjoyable weather and dwindling tourist throngs, late fall is the second-best time to tour Parisian landmarks and its quaint and artsy neighborhoods. Rates won't be as cheap as in, say, December through February, but the climate considerations are a tradeoff. So, strike out in comfortable climes to check out the Eiffel Tower, cafe culture in Montmartre, the Louvre Museum, and the awe-inspiring Sacré-Cœur Basilica.
Lisbon, Portugal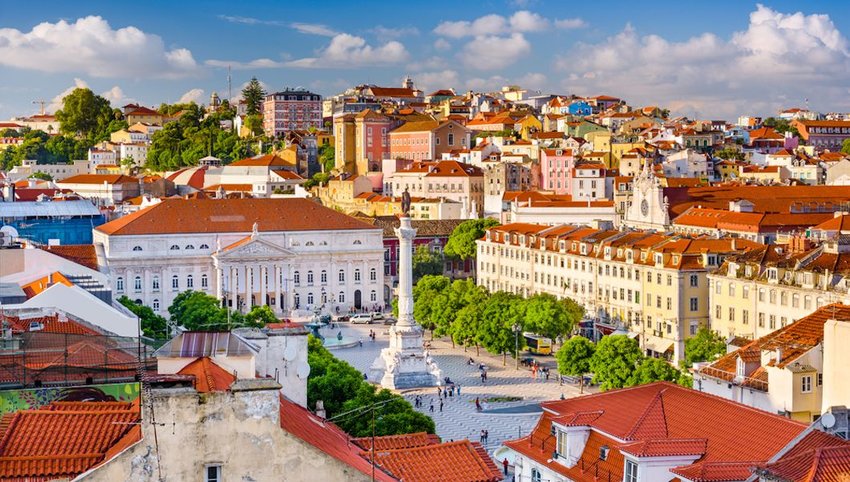 Leave scorching sand and crowded shore space to the summer suckers. The best time frames for a visit to Lisbon are generally March to May or September to October, the later of which falls perfectly into autumn shoulder-season specs. Without overt heat or hordes of summer holiday travelers, fall weather is still warm, and hotel rates are far less expensive. Sightseeing in Portugal's coastal capital during this time means you'll have plenty of elbow room while navigating quaint, hilly lanes to find Lisbon's treasures. For example, enjoy expansive views of the old city's pastel buildings spread out below from the provenance of imposing Sao Jorge Castle. Also in view are the Tagus Estuary and Ponte 25 de Abril suspension bridge. Not far from Lisbon proper, idyllic Atlantic beaches stretch from Cascais to Estoril.
Madrid, Spain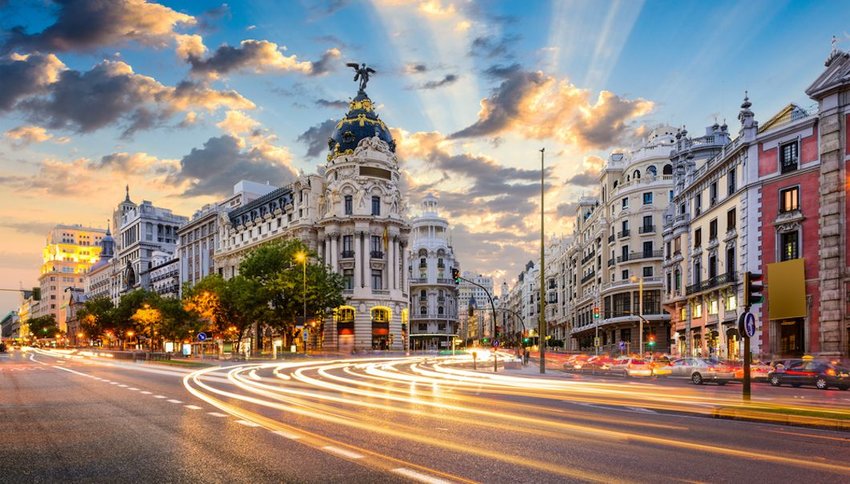 With Spain's observance of daylight saving time running from March through late October, early fall is a shoulder season with plenty of promise. Even in the evening, outdoor attractions are still accessible, giving you ample opportunity to meander the city at your own pace. Spain's capital is full of landscape architecture for public consumption, from wide, tree-shaded boulevards to verdant, succinctly sodded parks, including the famed Buen Retiro. The city is also steeped in European art and antiquities, with renowned repositories such as the Prado Museum displaying masterworks from the likes of Goya and Velazquez. Hapsburg dynasty monuments in the Plaza Mayor and the baroque-era Royal Palace hark back to the city's early, colonial history.