With over 1,300 miles of coastline and the only tropical climate found in the continental U.S., Florida is one of the most visited states in the country. But while most travelers head to big cities like Miami, Tampa, and Orlando for their vacations, there are lots of small towns scattered throughout the state to explore as well. From tiny islands to laid-back beach towns, check out these five destinations that are all within an hour of some of Florida's most popular cities.
Islamorada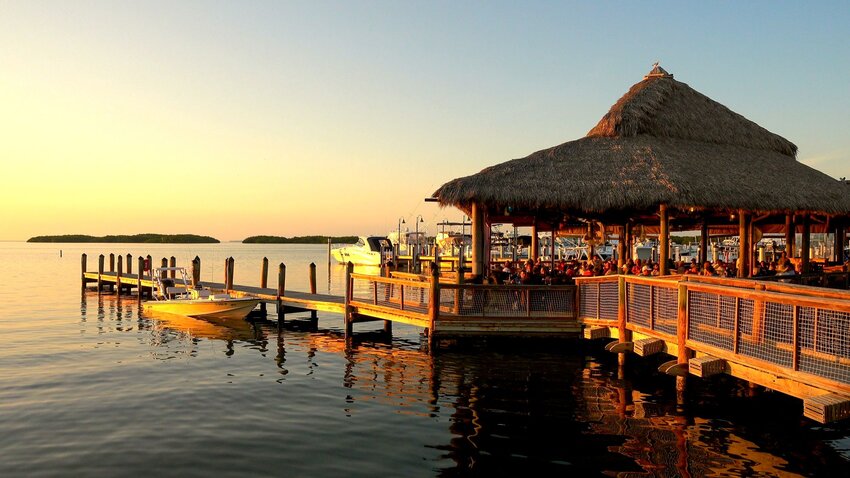 The Florida Keys are one of Florida's biggest attractions, and the area is made up of a chain of 800 keys, or islands, that stretches 180 miles long. For those visiting Miami, Islamorada is a collection of small keys that's only about an hour and a half away from South Beach.
There's a range of accommodations to choose here – from the Drop Anchor Inn, a charming oceanfront motel, to the more luxurious Postcard Inn Beach Resort and Marina. If you're visiting for the day from Miami, stop by the Florida Keys Brewing Company for a pint and some live music in the tropical beer garden, or book a dolphin swim at the family-owned Theater of the Sea, a marine mammal park with dolphins, sea lions, sharks, and alligators. The beaches here are incredible too – especially the usually uncrowded Anne's Beach, which has a wide shore, soft sand, and miles of shallow water. Lastly, it's not a trip to Islamorada without stopping by Robbie's, a marina and restaurant where visitors can feed live tarpon and dine on lobster frittatas and mah-mahi fish fingers along the water.  
Cocoa Beach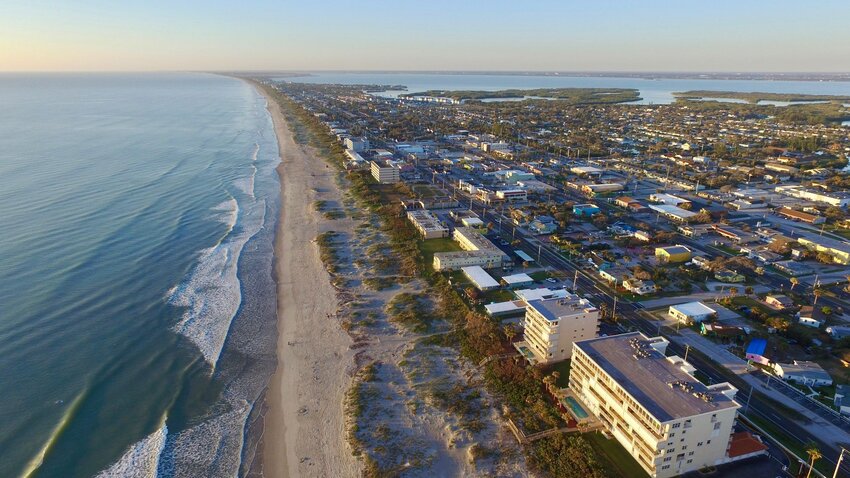 Cocoa Beach, a small town about an hour east of Orlando, is known for its excellent surfing conditions, along with being the birthplace of surfing champ Kelly Slater. While local surfers head to the Westgate Cocoa Beach Pier for the best waves, novices can take a lesson at one of the many local surf schools, like The Cocoa Beach Surf Company. Off the beach, browse the 24-hour Ron Jon Surf Shop and grab a bite at The Florida Key Lime Pie Company or Coconuts on the Beach, known for its delicious corn and crawfish chowder and live music on the large outdoor patio right on the beach. To extend your stay, book a room at the newly updated Beachside Hotel and Suites, which is home to a lazy river, or the Hilton Cocoa Beach, which offers direct beachfront access. Cocoa Beach is also located near the Kennedy Space Station, where you can see artifacts in the NASA Hall of Fame, hear from former astronauts, and watch space-themed movies in the IMAX movie theater.

Matlacha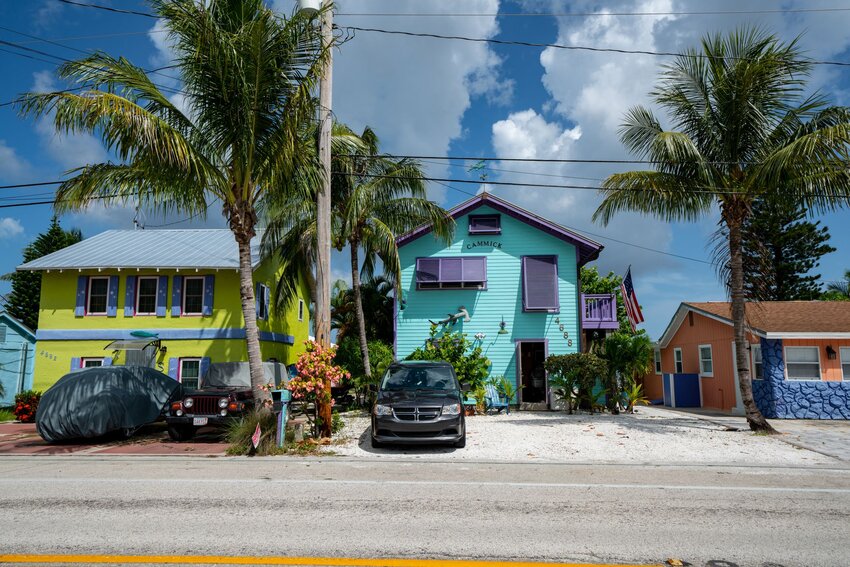 Located about an hour south of Sarasota, this small, colorful town has a population of less than 800 full-time residents. Matlacha (pronounced Mat-la-shay) means "big warrior" in the Seminole language and the whole area resembles a mashup between Lisa Frank and Andy Warhol – the shops, mailboxes, and telephone poles are painted in bright tropical colors of pinks, teals, and greens. If that wasn't enough, you can also check out kitschy galleries like the outdoor Leoma Lovegrove Gallery and Gardens or the Wild Matlacha Tiny Village Child Art Gallery for even more color.
If you're only there for the day, be sure to stop by the CW Fudge Factory for homemade fudge (the red velvet is a personal favorite) or the Blue Dog Bar and Grill for some of the best seafood on Florida's Gulf Coast, like the crunchy blue crabcakes and conch fritter patties. In case you do decide to spend the night after a long day of exploring, book a stay at the Matlacha Tiny Village, a collection of five colorful trailer homes with kitchenettes and private patios.
Anna Maria Island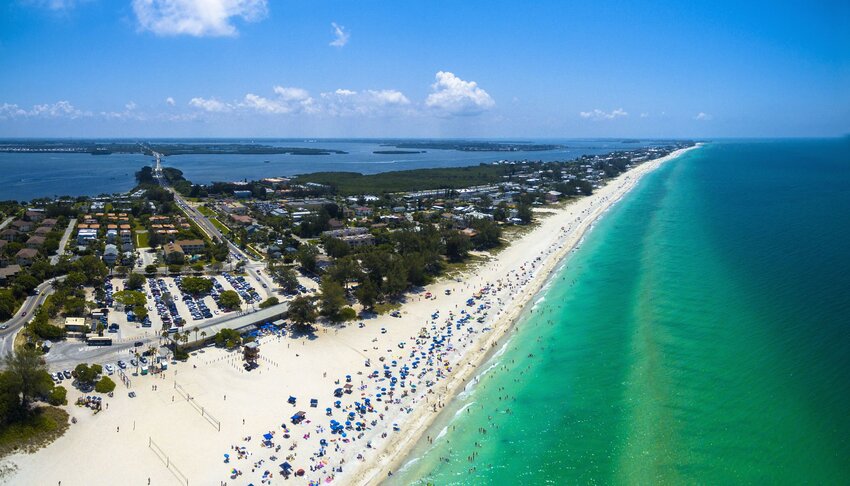 Anna Maria Island is about an hour from Tampa and has some of the best beaches along Florida's Golf Coast. The barrier island has a seven-mile strip of white sand beach, and regulations have prevented the area from overdevelopment, so you won't find a lot of the chain restaurants or hotels so common in other Florida beach towns. Instead, visitors can check into the Bali Hai Beachfront Resort and Spa or the Anna Maria Beach Resort. Both resorts are right on the water and offer palm tree-lined pools and guest rooms with gorgeous views of the beach. Any day trip to Anna Maria Island, however, should start at quiet Bean Point Beach located at the northern end of the island. The beach is the meeting point of the Gulf of Mexico and Tampa Bay and has some of the clearest water in the area. The rest of the island can be explored by bike or golf cart, and food stops should include made-to-order donuts at The Donut Experiment and homemade tacos from Popo's Taqueria.

Captiva Island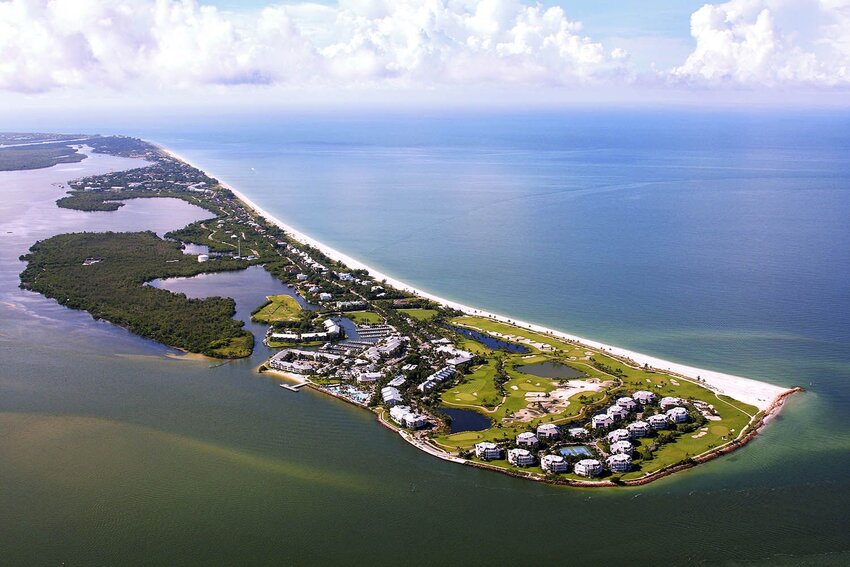 This tiny, four-mile-long island has a year-round population of under 600, and it's about an hour and a half northwest of Naples. A trip to Captiva Island promises picturesque sunsets, fun dive bars, and lots of water sports like snorkeling and scuba diving. For a bite to eat, head to The Mucky Duck, a neighborhood pub with golden-fried fish and chips, or Doc Ford's Rum Bar and Grill for burgers and beers. Captiva is also home to the scenic South Seas Island Resort and the more laid-back one and two-bedroom cottages at Captiva Island Inn. In particular, this is an ideal destination for travelers whose idea of a day well spent includes collecting seashells or laying out on the powdery white sands of Turner Beach, located on the southern tip of the island.