Well-known landmarks and familiar destinations inevitably draw hordes of tourists, resulting in big crowds, expensive lodging, and hard-to-get reservations. Luckily, there are still plenty of amazing places in the U.S. that remain under the radar on the tourist scene, making them less busy and more affordable. Whether you're looking to spend a night under the stars or in search of a fun city vacay, there are benefits  to opting for a less-crowded destination.
Schoodic Peninsula, Maine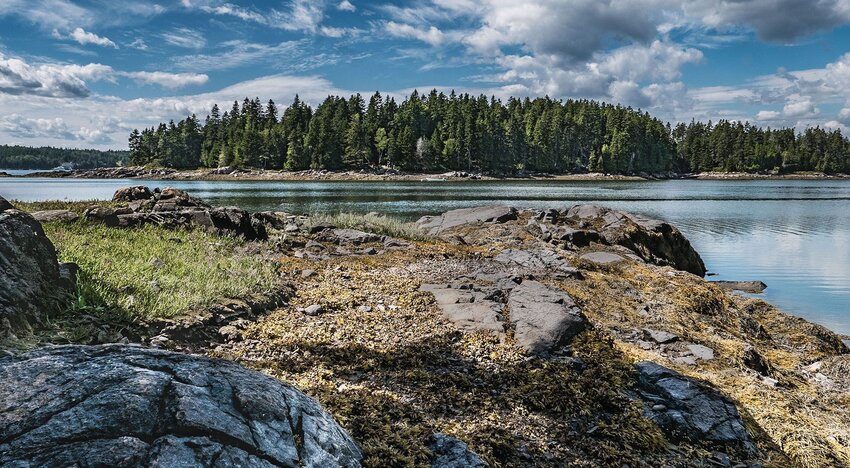 Maine isn't called "Vacationland" for nothing — in the warmer months, tourists flock to this northeastern state for fresh lobster and the rocky Atlantic coastline. Many of these tourists head straight to Acadia National Park on Mount Desert Island (MDI). Unfortunately, Acadia's popularity usually results in packed campgrounds, overcrowded hiking trails, and traffic jams on park roads. A great alternative is the little-known Schoodic Peninsula, a remote section of Acadia that's an hour away from MDI. Despite its large campground, coastal and forested trails for hiking, and unspoiled views of the ocean over pink granite headlands, the Schoodic Peninsula is far less crowded, making it an ideal destination in the height of summer.
Pecos National Historical Park, New Mexico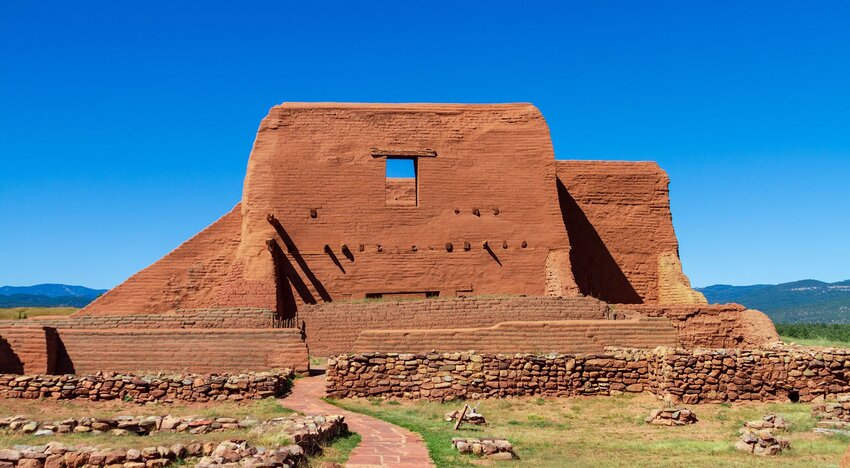 Even though the town of Pecos is a mere 30 minutes from Santa Fe, Pecos National Historical Park is relatively unknown. But don't let its lack of renown fool you — Pecos is a true hidden gem. In the shadow of the Sangre de Cristo Mountains, and bordered by Glorieta Mesa and the Pecos River, the region offers an incredible intersection of Southwestern history and Indigenous culture. Home to the spectacular ruins of a former Mission church, Pecos also features two reconstructed kivas (underground ceremonial chambers), which can be accessed via a one-mile loop through the park. And since Pecos is one of the least visited parks in the U.S., the trail and the rest of the park's trappings are almost certain to be crowd-free.
Upper Peninsula, Michigan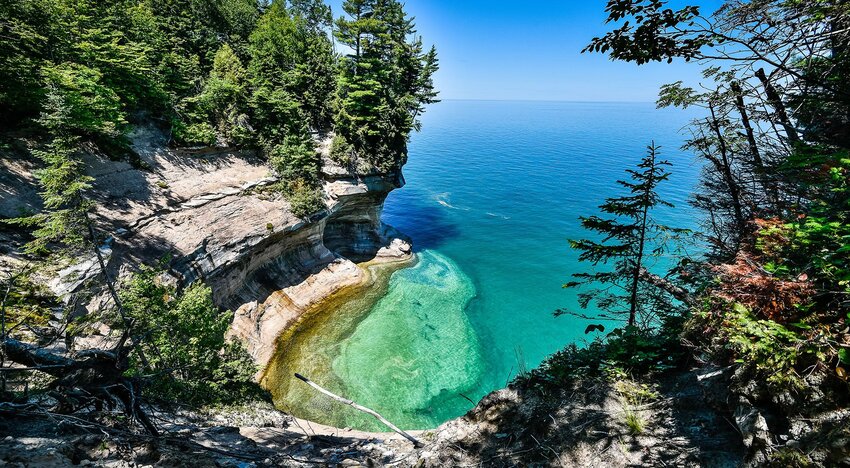 Since it's more remote than the rest of Michigan, the Upper Peninsula (also known as the U.P.) is less of a tourist draw than other parts of the state. But the region's thick forests, fresh lakes, and spectacular coastline are reason enough to make the trek up north. With the exception of Mackinac Island, much of the U.P. is blissfully devoid of crowds, making it an ideal place to explore. As it's a peninsula surrounded by three Great Lakes, many of the U.P.'s offerings are related to water, such as paddling around Les Cheneaux Islands or taking a cruise to see the iconic cliffs along Lake Superior. For a memorable wilderness experience, camping in Isle Royale National Park offers a chance to experience true solitude in this far-flung northern region.
Dead Horse Point, Utah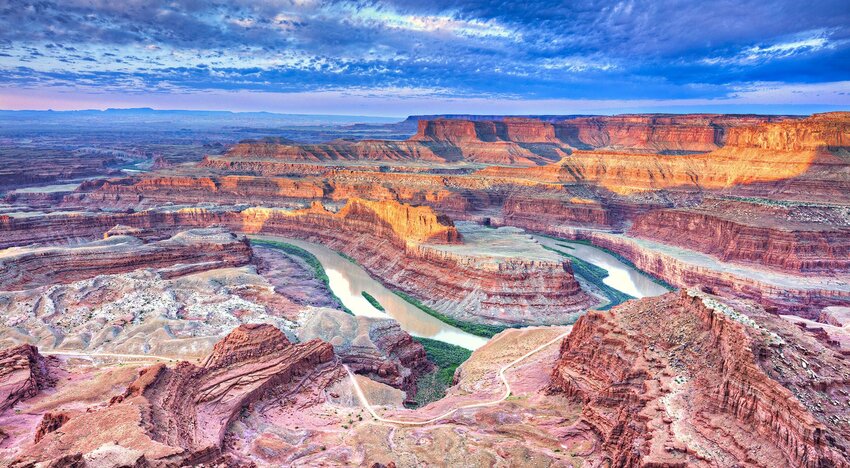 With a name like Dead Horse Point, it's no wonder that this Utah state park isn't teeming with people. But don't let the name fool you — both the point and the park are worth a visit, providing incredible vistas of the dramatic southern Utah landscape. Although it's a short drive from two popular national parks — Arches and Canyonlands — Dead Horse State Park isn't on most people's travel radar. However, Dead Horse is just as beautiful as its national park counterparts, with far fewer visitors. With miles of biking and walking trails and yurts to rent overnight, the park also provides a one-of-a-kind experience for people who like to travel outside of the box.
Kansas City, Missouri/Kansas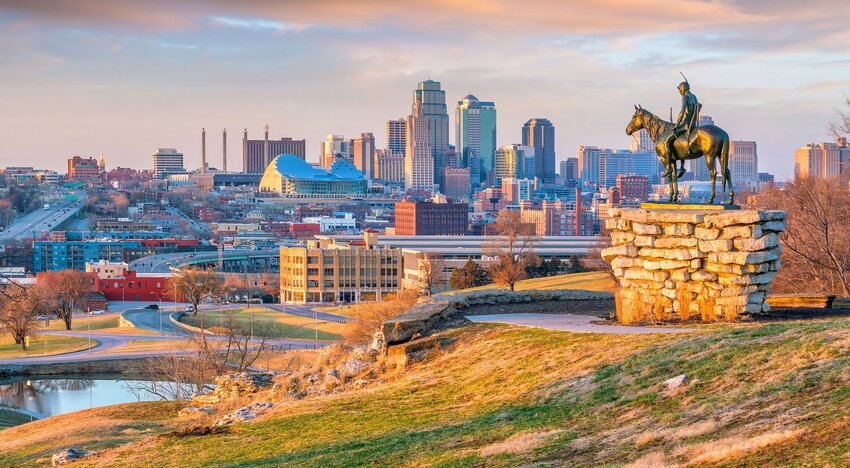 New York, L.A., and Miami always draw lots of people, but Missouri and Kansas aren't typically high on most travelers' bucket lists. It's this lack of pretense that makes Kansas City so special, though. Home to phenomenal food, interesting cultural sites, and fun music venues, this Midwestern city has a lot to offer as a vacation destination. Even with world-class museums like the Nelson-Atkins Museum of Art, a lively party scene in the Power and Light District, and the best barbecue in the country, KC is affordable and underrated. And if we learned anything from the emergence of Nashville as a top-rated destination, it's this: Kansas City may be the next big thing, so visit now before prices and crowds increase too much.
Driggs, Idaho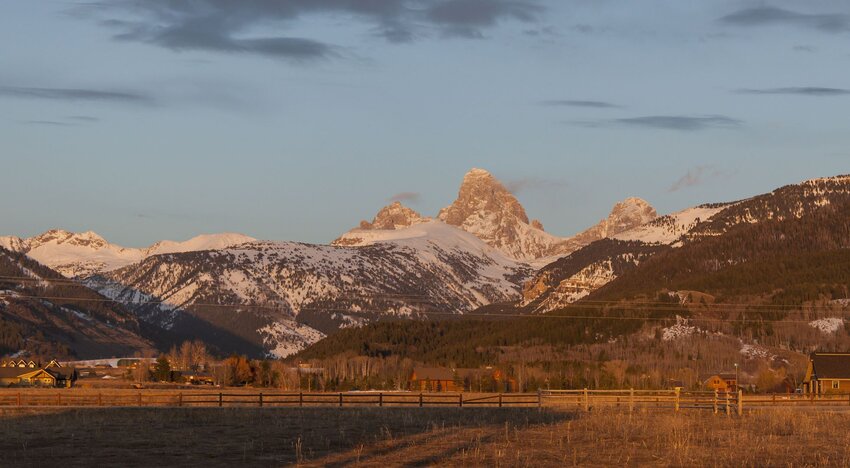 Just over the Teton Pass from Jackson Hole is a tiny mountain town called Driggs, Idaho. With a charming Main Street, rustic vibe, ski resort access, and uninhibited views of the rugged Tetons, Driggs is similar in many ways to its world-renowned neighbor. But Driggs has one distinct advantage over the illustrious Jackson Hole — far fewer tourists cross the pass to visit the mountain town. Those who do make the trip to Driggs are rewarded with major perks, such as affordable lodging and easy access to the uncrowded slopes and mountains of powder at Grand Targhee Resort. Best of all, Driggs has the kind of relaxed attitude that can only be found in a mountain town that has yet to attract the masses.
Jensen Beach, Florida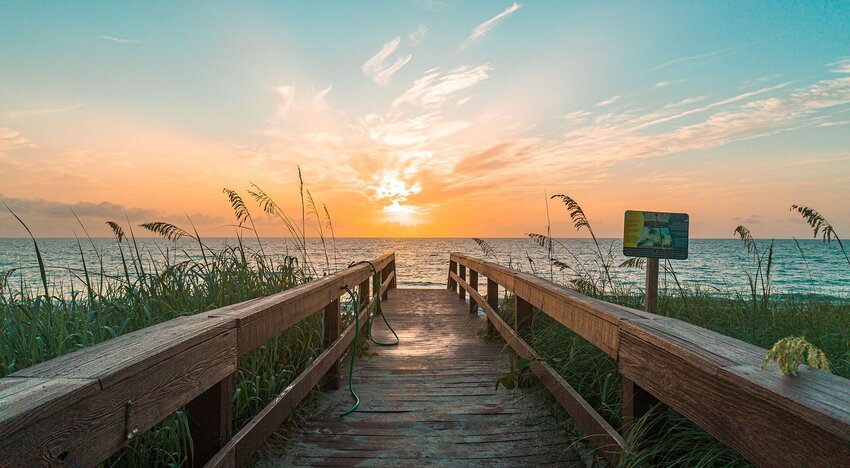 Tucked along the Treasure Coast an hour north of West Palm Beach, the quiet town of Jensen Beach is often overlooked by tourists, who usually flock instead to Florida's big-name places. Perhaps most famous for being the one-time "Pineapple Capital of the World," Jensen Beach is now a laid-back coastal town with white sand beaches, historic homes, and a fantastic seafood scene. The city's biggest draws are its annual Pineapple Festival, a three-day street fest that celebrates the sweet fruit, and its weekly street party, Jammin' Jensen, which provides live music on Thursdays. Other than that, Jensen Beach has a low-key vibe that will entice anyone looking to escape the typical hustle and bustle of touristy beach towns.
Main photo by David G Hayes/Shutterstock.