Los Angeles may be known for its sprawling beaches, the glamor of Hollywood, and frustrating maze of highways, but it's also a prime hub for some outdoor adventures. If you love an outdoor thrill, Los Angeles needs to be the next place you visit. The climate gets no colder than sweater-weather, and it's conveniently located only an hour drive from soaring peaks, world-class surf, and miles upon miles of trails. The selection of fantastic outdoor pursuits is so accessible, in fact, it's possible to do a little bit of everything in just under one week.
If you have limited PTO but a maximum drive for adventure, it's time to explore what LA has to offer with these five must-do outdoor experiences.
Where to Stay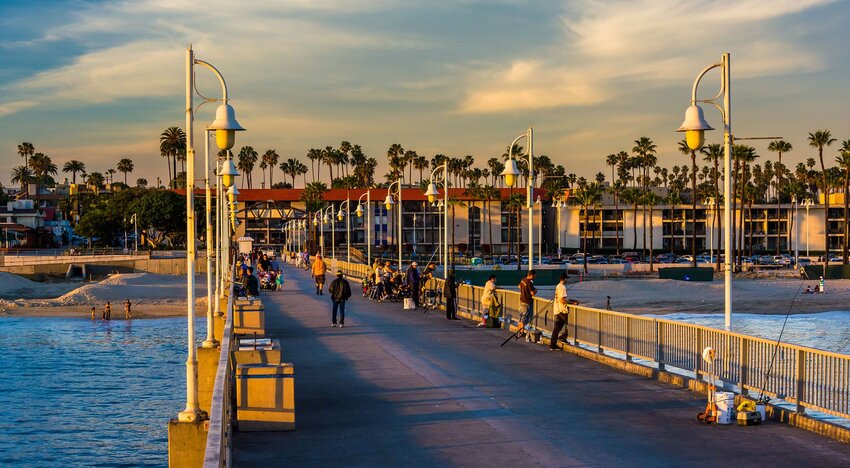 If the outdoors are your focus, try the oceanfront city of Long Beach as a place to call home for the week. It's just over 20 miles south of LA's center, but offers a "big-city" vibe in a more digestible package, with plenty of great post-adventure beach hangouts. It's also just minutes from several interstates that will take you to prime hiking, paddling, and even snowy locations. Search for stays in the eclectic East Village, or the super-walkable Belmont Shore neighborhood.
If you have your heart set on the City of Angels as your basecamp, the Arts District neighborhood should be your point of call. You can eat at critically acclaimed taco shops and drink at grungy, yet cozy, breweries all within a few steps from your front door. You're also on the edge of the bustling Little Tokyo district, an exciting maze of stores and streets to poke around in when you're not out exploring adventure destinations.
Try Beach-Front Rock Climbing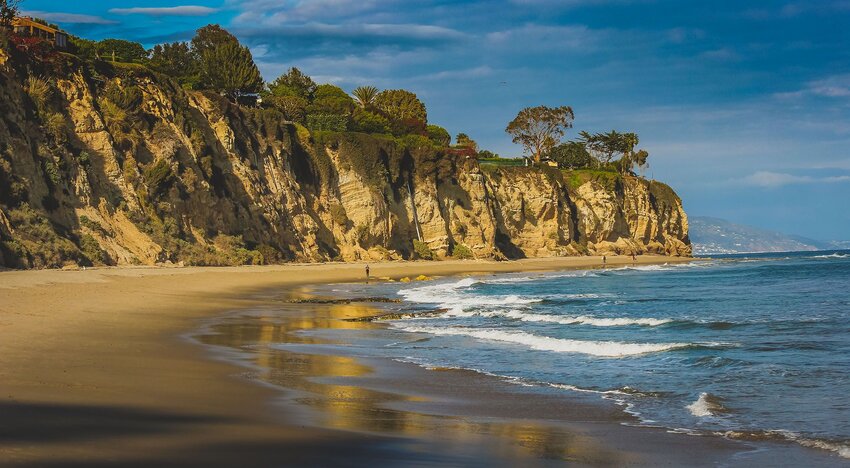 Early mornings are necessary to enjoy the top spots, so get out the door before 7 a.m., grab a donut from one of SoCal's unbelievable assortment of options (like the works of art from Knead or time-tested favorites from Big Jim's), and pack your climbing shoes and harness. Then, head to Point Dume for beach-front rock climbing.
Located a few miles past Malibu, Point Dume State Beach boasts golden beaches, dramatic surf, and excellent opportunities for beginner and intermediate climbers to test their skills on two different faces. You can pick from a total of seven different routes in the 5.6-5.10 difficulty rating range, with infinite variation within the climbs. All climbs end with the tide gently lapping at the base of the rock, making getting on and off just a little more exciting.
Explore Campsites and Trails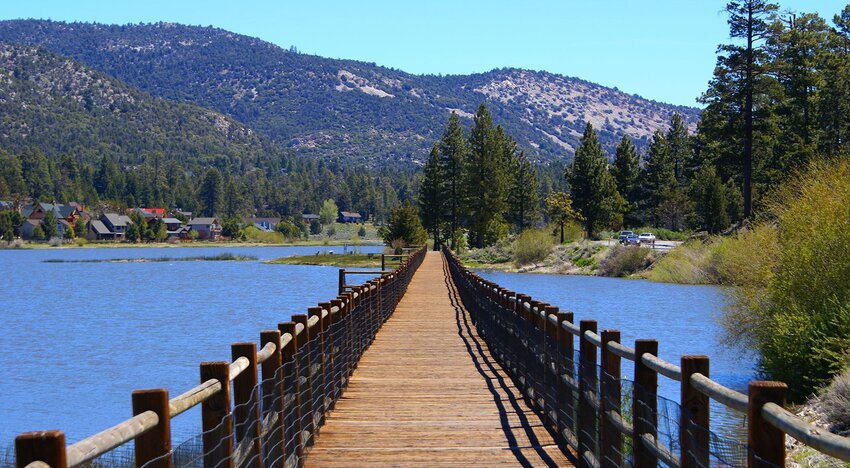 For your next adventure, travel almost 7,000 feet up into the San Bernardino mountains to Big Bear Lake. This quaint, mountain town is only around 100 miles east of Los Angeles, but offers a completely different experience. Highrises are replaced with sweetly scented pine forests, and the endless line of cars turn into sailboats enjoying the turquoise blue waters of the lake. It also has some of the best camping in the area, and provides an epic gateway to one of America's iconic trails: the Pacific Crest Trail.
First, head to Hanna Flat Campground to pitch camp. Nestled in the trees, Hanna Flat has clean restrooms, easily accessible water stations, and picture-perfect sites. It's also just a short drive from Holcomb Creek, an access point to the PCT. Follow the dirt road for two short miles until you reach the creek. You'll find plenty of parking in a pull off to the right, and the Southbound trail blaze meets you at the edge of the lot. This direction will have you gently meandering through various terrains and hopping a few creeks before climbing steadily. Gorgeous views of the San Bernardino mountains await.
Surf It Up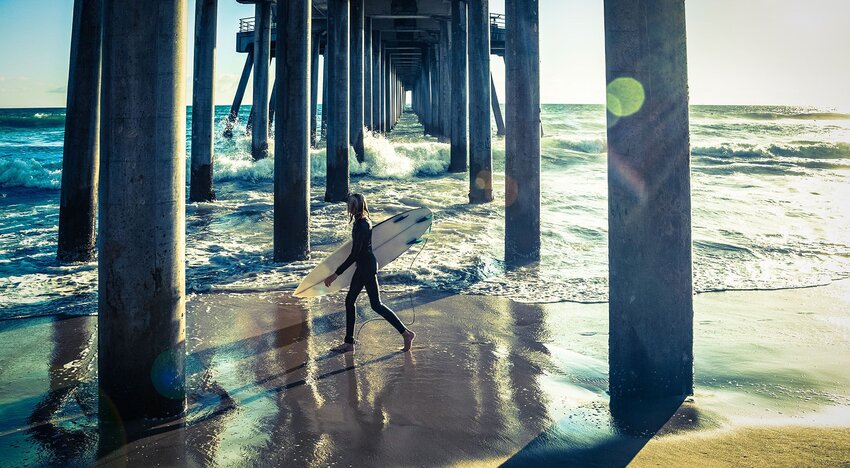 When people think of American surfing, Southern California is the first location to come to mind. With multiple surf breaks for all skill levels — from calm playful waves, to bigger, faster options — you can't go wrong at any location along California's Highway 1. Plus, the beautiful climate encourages you to get in the water year round.
Also known as Surf City, the town of Huntington Beach is a must-visit (or must-surf) for an LA trip. Head to the Huntington Beach Cliffs, which also double as one of Orange County's best dog parks. If the two parking lots are full (which is typical on a busy weekend morning), explore the local neighborhoods in town for a space instead. It's just a short walk to the beach and doesn't cost a dime. Here, the ocean never disappoints with rideable waves for everyone and you'll be greeted by locals.
Head to the Mountains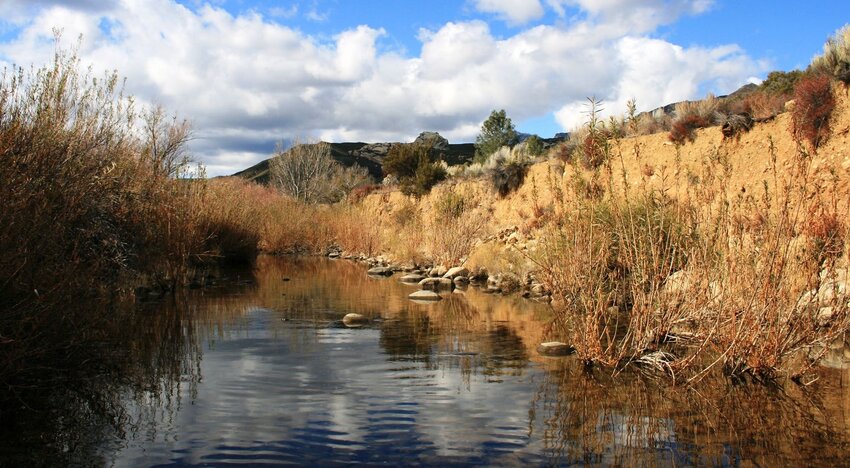 Another local favorite, but not as well known, is Mt. Pinos for snowshoeing in winter, or mountain biking in summer. This backcountry gem is only 90 miles from LA and offers some of the best snow play in the area, but is not as popular as the more commercial Big Bear or  Mountain High resorts.
The highest point in Ventura County at 8,847 feet, Mt. Pinos' main recreation area is off Cuddy Valley Road — an eight-mile stretch extending out from the small town of Frazier Park. Drive all the way to the Nordic Base and enjoy snowshoeing on multiple trails that thread out over the beautiful winter landscape.
In the summer, grab your mountain bike and send it down the network of single tracks weaving in and out of the Los Padres National Forest trees. Whichever sport you pick, the town of Frazier Park and the Nordic Base don't have any gear rentals, so bring your own — or rent from elsewhere — before arriving.
Give Canyoneering a Go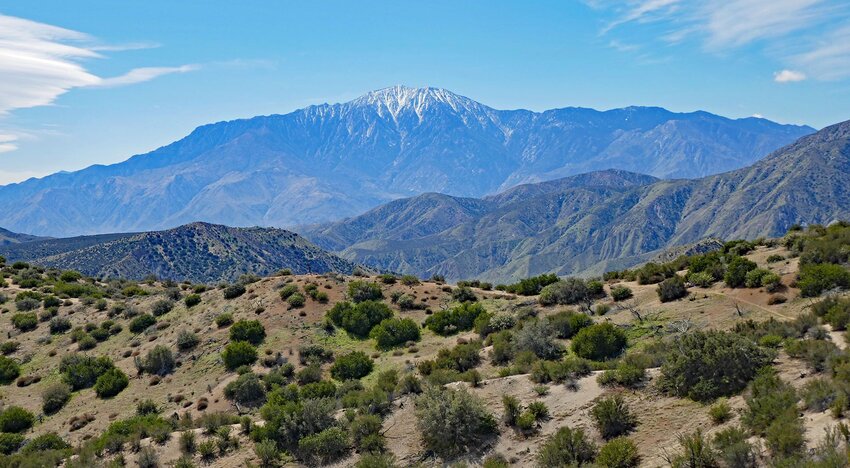 Finish the week out with a bang by canyoneering. Canyoneering offers a rare glimpse of gushing water in an otherwise dry county, and provides views, thrills, and bucketloads of adrenaline. Different from traditional rock climbing, canyoneering is the exploration of a canyon using a range of techniques, including hiking, scrambling, sliding, stemming, chimneying, and rappelling. It can be a more dangerous sport because you have to factor in weather conditions and typically have less routes to pick. Only go with experienced professionals, and consider taking Uber Adventure's ACE-L1 training beforehand so you're safe and prepared.
Once you're prepped, head to Monkeyface Creek, which is one of the classic canyons in the SoCal area. You'll find Monkeyface about an hour and a half east of Los Angeles, towards the highest peak in Southern California, San Gorgonio. After you've donned your wetsuit, enjoy spectacular narrow granite hallways, multiple waterfalls stacked on top of each other, and big drop after big drop.

Main photo by Joshua Resnick/Shutterstock.