With nearly 200 countries in the world, travelers have a wide variety of destinations to choose from for their journeys. Yet the majority of tourists continue to head to the same destinations, frequenting the most-visited countries in the world, France, Spain, and China. Even if you consider yourself an adventurer who likes going off the beaten path, there are some countries that are so obscure, you've probably never heard of them.
If you want to blaze your own trail instead of following the masses, consider these countries that only the most avid geography enthusiasts know.
Kiribati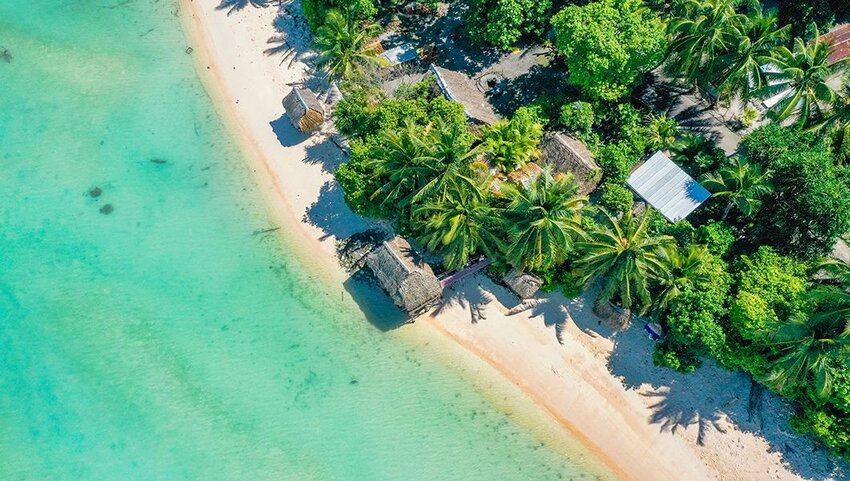 Made up of just 313 square miles of land spread across 32 atolls and one coral island in a the Pacific Ocean, Kiribati promises the ultimate exotic island getaway. It's not easy to get there – from the U.S., your best option is to fly to Fiji where you'll be able to catch a flight to Tarawa, the nation's capital in the Gilbert Islands.
This archipelago covers a 1.4-million-square-mile area along the equator, and is well-worth the effort it takes to explore. Those who are prepared to rough it a bit will have the chance to swim, snorkel, and dive in remarkably clear, warm water. Avid anglers come for the huge schools of marlin, tuna, sailfish, and wahoo, while in the pristine saltwater flats, the elusive giant trevally, bonefish, and triggerfish are the targets. Visitors can also experience a unique culture, including Kiribati traditional dances that mimic the movement of frigate birds. While the vast majority of locals speak Gilbertese, a local Oceanic language, English is the nation's official language and is also widely spoken.
Gabon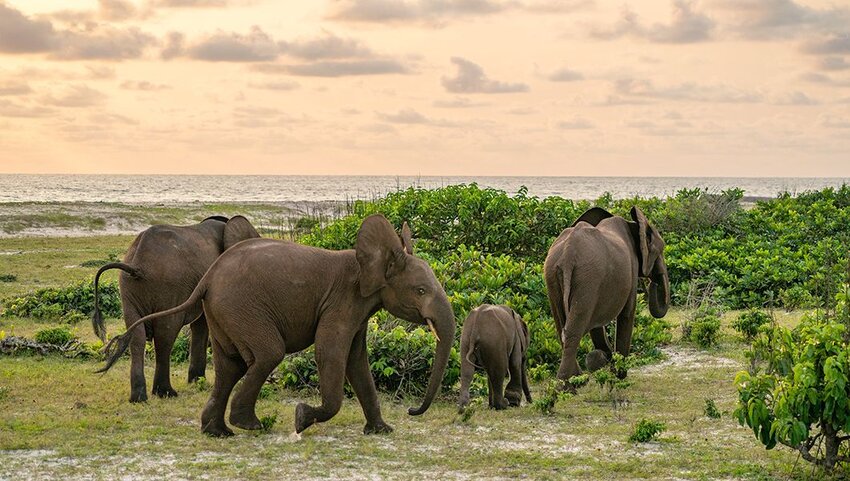 Located along the Atlantic coast of Central Africa, Gabon is a French-speaking country that is often bypassed by travelers heading straight to the savannas of Tanzania or the bustling cities in South Africa. But Gabon has its own unique appeal for adventurers. Not only are you unlikely to run into many other tourists, but nearly 90% of Gabon is covered in tropical forests. Libreville is the nation's capital and the only real city to speak of, but as soon as you leave, you'll discover largely unspoiled wilderness with dense jungle, rushing rivers, and white sandy beaches.
There are 13 national parks in Gabon, with practically endless opportunities to observe wildlife. From witnessing the famous surfing hippos and elephants in Loango National Park to following the trails of mandrills, chimpanzees, and gorillas at Lopé National Park, a visit here can be an adventure of a lifetime. Keep in mind, the country's lack of infrastructure makes it best experienced via a reputable Gabon tour operator.
Andorra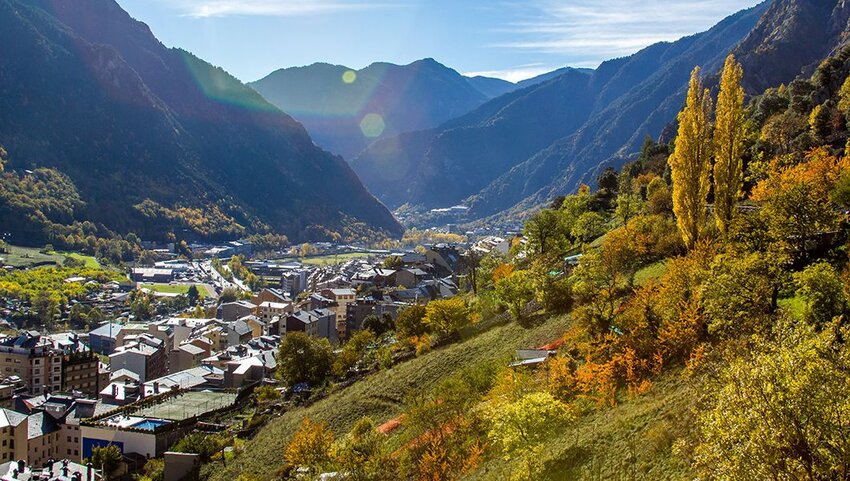 While many tourists flock to the French, Swiss, and Italian Alps to take advantage of some of the world's best skiing and hiking, Andorra offers a mountain paradise many travelers have never heard about. This tiny microstate hidden in the heart of the Pyrenees between Spain and France covers just 180 square miles and offers everything anyone could need for an active or relaxed getaway.
Andorra is criss-crossed by over 100 marked hiking trails during the warmer months and in the winter is home to the largest ski resort in the Pyrenees, Grandvalira, which combines six base areas in the country's southeast corner. After a day of play, visitors can head to one of 35 thermal springs rich in minerals known for their healing properties, like Caldea, the largest spa complex in southern Europe.
Kyrgyzstan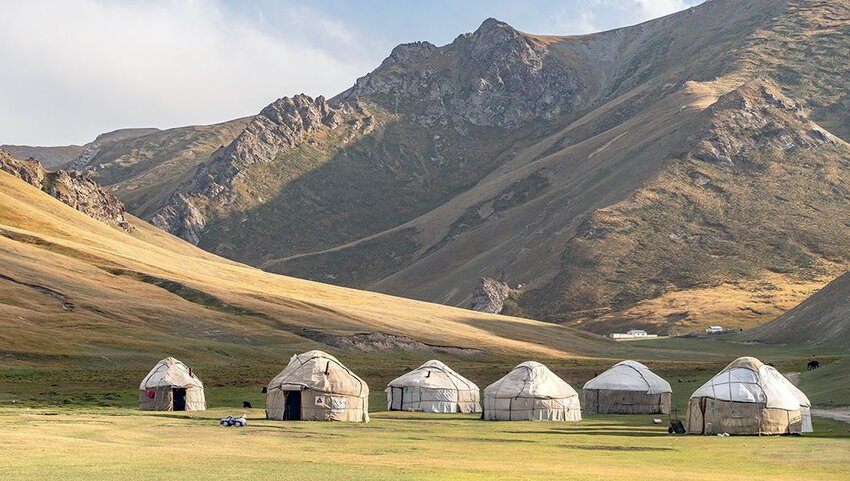 Officially called Kyrgyz Republic, but most often referred to as Kyrgyzstan, this mountainous country in Central Asia is the "Untouched Patagonia" of the region with soaring jagged peaks and brilliant blue alpine lakes. The best way to experience the nation's rugged wildlands is on the saddle of a horse. Horse riding here dates back to the days of Genghis Khan and it's still said that all Kyrgyz are born on a horse, though it's becoming less common with increasing urbanization. It's also possible to stay in one of the yurt camps to learn about the traditional nomadic way of life during the summer months, with the high-altitude lakes of Son Kul a particularly ideal spot to explore.
Visitors from North America can travel to Kyrgyzstan without a visa for up to 60 days, with the best time to come between mid-June and late September, when you'll be able to hike and enjoy horseback trips into the mountains as well as stay at the nomadic yurt camps.
Moldova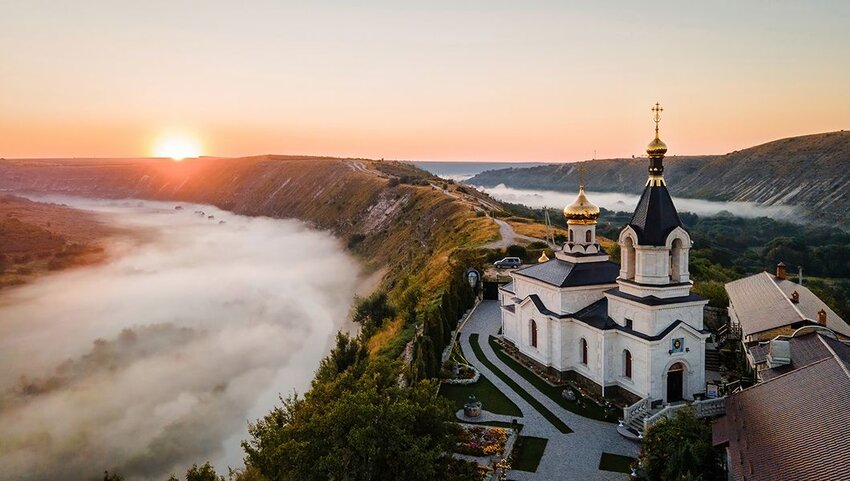 Moldova is one of the least-visited countries in the world, with just 29,000 visitors arriving in 2022. Most come out of necessity rather than intent, as the nation serves as a transit point between Romania, Belarus, Ukraine, and Russia. But those who stick around discover a unique destination with a diverse mix of friendly people and cultural activities.
Outside of Chisinau, the capital city, visitors can explore beautiful historic monasteries and authentic villages in the surrounding countryside where people have a close connection to nature and live a simple life. Wine enthusiasts won't want to miss Milesti Mici winery with its cellars that contain more than 1.5 million bottles of wine, a Guinness World Record. Moldovan wine is highly underrated , with grapes cultivated in the region since at least 2,800 BCE.