When it comes to road trips, there's no experience quite like Europe. While road trips in the States have their charms, European sojourns offer the unique chance to drive from one country to the next, to experience a completely new culture, language, people, and food with every border crossing. One day you can be enjoying pimientos de padrón, or spicy peppers, in Galicia, Spain, and the next you're indulging in pastel de nata in Portugal, a heavenly custard treat.
Now, Europe is a vast continent. Consider these five road trips to start planning your next adventure.
Norway's Atlantic Road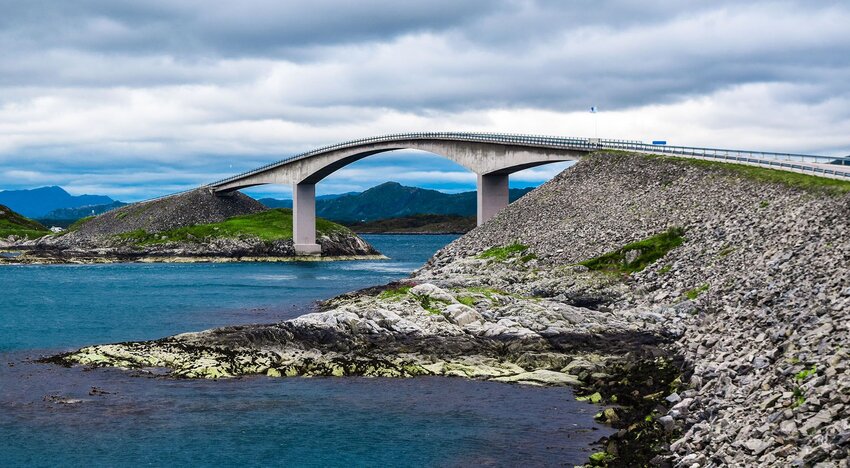 Officially opened as a tourist road in 1989, Atlanterhavsveien, meaning Atlantic Ocean Road, runs for just 5.2 miles, but it's 5.2 miles of mind-blowing architectural constructions. The asphalt road has eight bridges and curves like a rollercoaster over an archipelago of fjords. Along the way, there are viewing platforms to see across the Atlantic. If there's a storm in the area, waves can come up and crash over the highway, making it slightly dangerous yet more intriguing to thrill-seeking adventurers.
After taking in  the sights of Atlanterhavsveien, don't let your Norwegian road trip stop there. Norway is also known for its extraordinary cliffs, like Preikestolen, or Pulpit Rock, and Kjeragbolten, a boulder that's wedged between rocky crevasses.  
Sweden to Southern France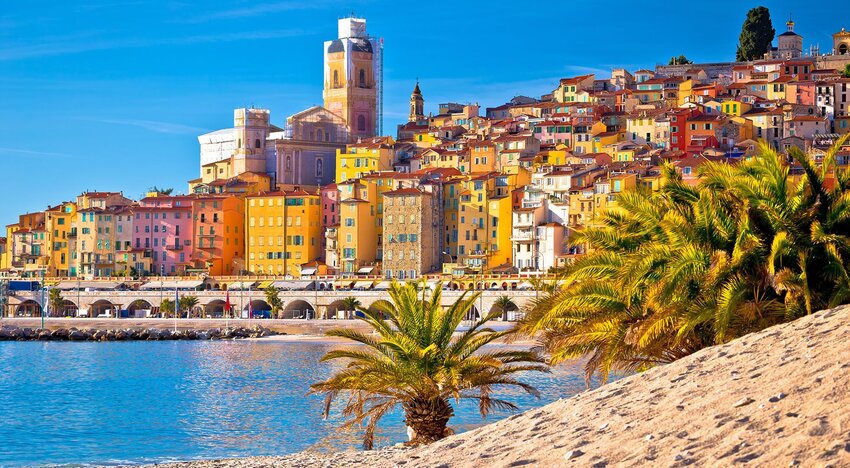 A road trip from Sweden to Southern France allows you to experience dazzling and varied sites. If you start in Stockholm and end in Hyères, a small commune on the French Riviera between Marseille and Nice, you're looking at, at the very least, a 27-hour-long road trip. The direct route will bring you out of Sweden through Copenhagen, south through Germany, then finally through Lyon, France and onward to the French Riviera. But if you really want to get the most out of your road trip, then drive through the French, Swiss, and Italian Alps. Not only will you get to see the beauty of the Alps up close, but there are many colorful towns to get lost in on the way. The scenic route also offers more quality places to stop and eat, or spend the night.
Once you reach northern Italy,  head west along the coast of the French Riviera to Hyères.
Western Coast of Italy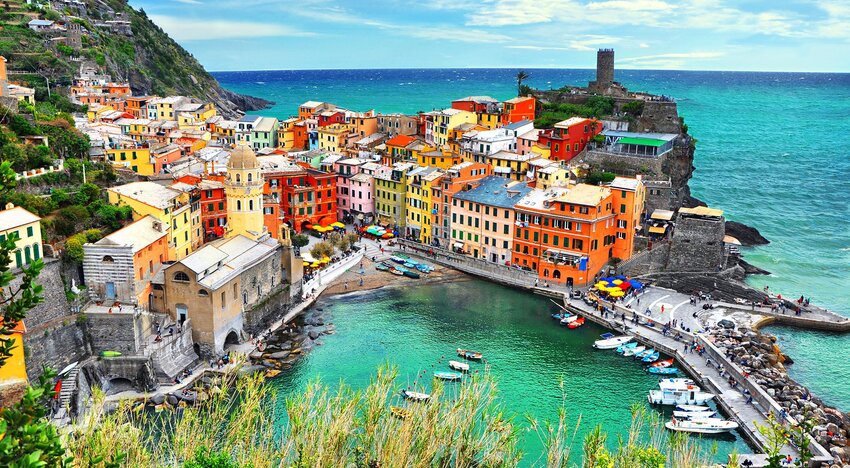 The best way to see as much of Italy as possible is to rent a car, take a few weeks, and do things on your own schedule. The western coast of Italy is so much more than the famed Amalfi Coast; there are a host of other spots along the way along route E80 — though veering off onto cute countryside roads is encouraged.
If you fly into Florence and rent a car there, drive through Tuscany, stopping at as many vineyards as you want, then drive west toward the coast. Once in Pisa, check out the leaning tower, then drive 90 minutes north to experience Cinque Terre, five small villages along the Italian Riviera: Monterosso, Vernazza, Corniglia, Manarola, and Riomaggiore. These villages are known for their seafood, cliffside views, and the brightly colored buildings tucked into the seaside landscape. From here, head south, down route SP601 past Rome, then continue along down to Naples where, of course, you'll need to have pizza. Due to the landscape of the coastal routes, roads will change between Rome and Naples, but as long as you have GPS or even an old school paper map, you'll be fine. It's about 90 minutes from Naples to the Amalfi Coast and the latter half of that drive will take you away from the coast and back over land. From Amalfi, there's also the option to continue along toward Sicily, wrapping up your trip in Palermo. Arancini anyone?
Catalonia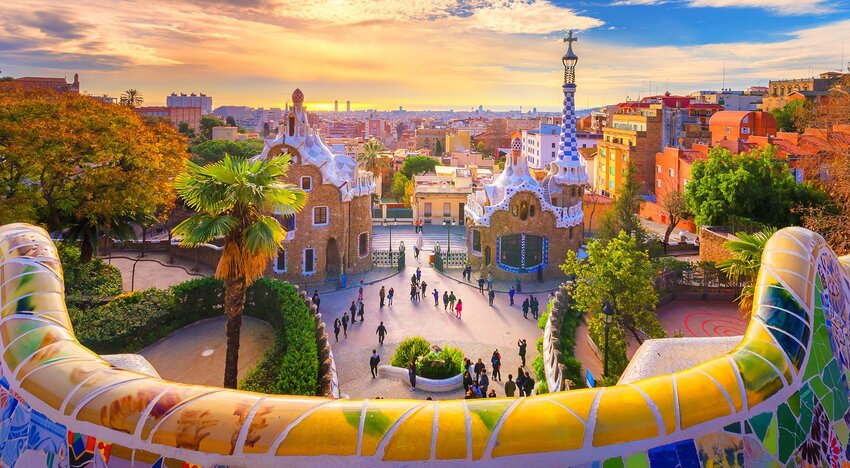 While Catalonia is technically part of Spain, Catalans comprise an entire culture unto themselves. Exploring the coastal cities of Catalonia like Barcelona, L'Escala, and Stiges, as well as interior towns like Girona and Montserrat, is an unforgettable experience.
If you drive an hour north along the coast from Barcelona (route N-11), you'll reach the beginning of Costa Brava, which stretches from the coastal town of Blanes to the French border. Here, wwim in the coves of Cadaqués and Tossa de Mar and explore the life and artwork of Salvador Dalì. The eccentric artist was born a bit inland from the Costa Brava coast, in the town of Figueres. Visit the Dalí's Theatre-Museum in his hometown and wander the small city that shaped the iconic artist.
Other sites to check out include the Pont del Diable, an ancient bridge from the Roman Empire in Tarragona; the ancient city of Lleida, home to many museums, castles, and La Seu Vella, known as the Old Cathedral of Lleida; and Vic, a town known for its extraordinary food and ancient architecture.
Because of the shape of Catalonia, it's best to start in Barcelona, head up the coast until you reach the French border, then zig-zag back down through the towns and villages inland, finally ending on the southernmost coast of Catalonia, near L'Ametlla de Mar. This seaside town of less than 7,000 people is known for its seaport, beautiful beaches, and coves.
L'Ametlla de Mar is also home to El Castell de Sant Jordi d'Alfama, a castle that was built in 1201 and restored in the 18th century. Because it was built as not just a castle but a fortress, much of the original construction remains.
Traveling to Catalonia in early spring is particularly recommended:  Sant Jordi, the patron saint of Catalonia, is celebrated every April 23, inspiring celebrations all over the region.
The Romantic Road of Germany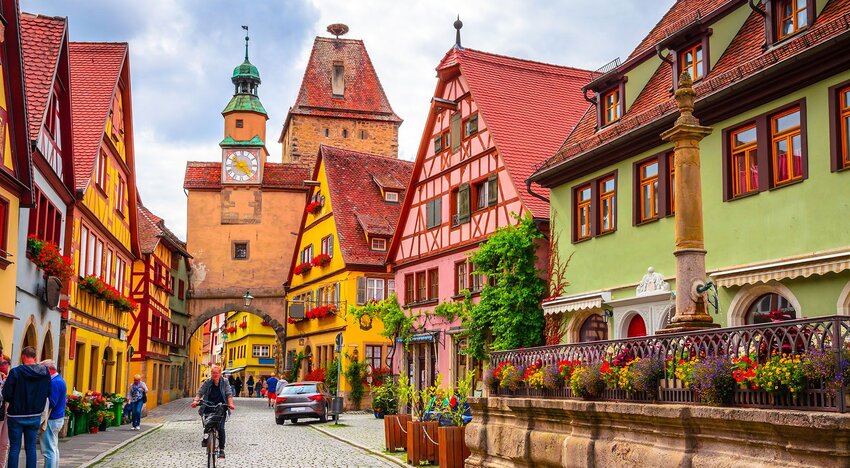 Germany is so much more than Berlin or Munich. In between these bustling cities are tiny, quaint villages that look as if they've been plucked right out of fairytales.
The Romantic Road that runs about 250 miles starting in Würzburg and ending in Füssen in Bavaria is a great way to experience all the storybook towns of Germany. Würzburg is located in the center of the Franken wine region, so there are plenty of majestic vineyards, restaurants with excellent wine selections, and wine festivals to sample. Würzburg is also home to the 18th century palace, Würzburg Residence, which is worth checking out.
You'll drive through about 30 towns on the traditional route, and there are some highlights worth stopping for. Bad Mergentheim is a town of just over 20,000 people and is known as an official spa town, thanks to the area's  mineral springs. Then there's Rothenburg ob der Tauber, a picturesque town straight out of an old-timey romance novel. Founded in 1274, this town managed to survive WWII. In fact, its original city walls that were built to keep intruders out hundreds and hundreds of years ago are still intact.
About 30 to 40 minutes south of Rothenburg ob der Tauber is Dinkelsbühl. It's 800 years old, a lot less touristy, and known for its Christmas Market. Another town to stop in is Augsburg, which is roughly 60 miles from Dinkelsbühl. It's the oldest town on the route, dating back to 15 B.C.E.
Once in Füssen, see what's considered the most beautiful castle in all of Germany: Neuschwanstein Castle.
Main photo by Luca Lorenzelli/Shutterstock.