From silky soft wind sandy to rocky grey pebbles, the beaches of the world are as varied as the countries in which they lie. But perhaps our favorite type of beach are pink sand beaches. The reddish-pink hue of some of these sandy shores is usually due to the presence of crushed coral or the broken shells of microscopic insects, and while it looks almost man-made, it's actually a unique natural occurrence. Here are five pink sand beaches that are the stuff of dreams, so you can experience this natural marvel for yourself.
Horseshoe Bay Beach, Bermuda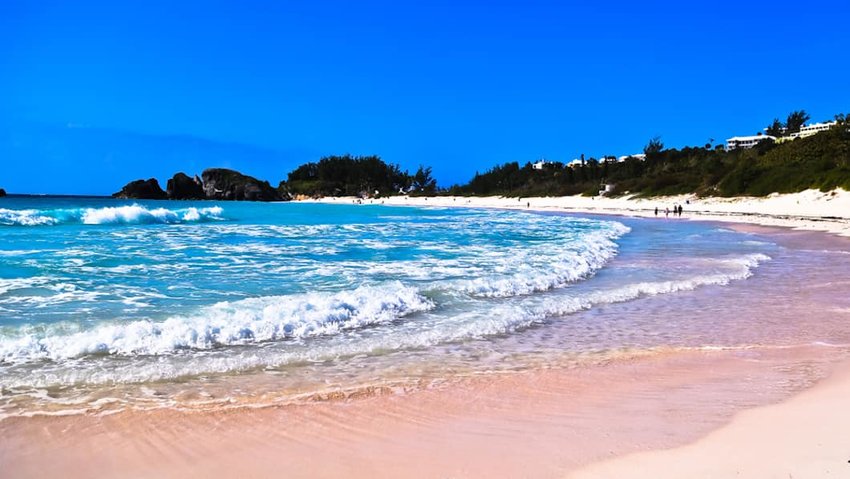 This horseshoe-shaped beach is beloved by beach-goers all over the world for its blush-colored, "pretty in pink" sand, which is a striking complement to the incredibly clear turquoise water that meets it. This beach isn't just for lying around, though — visitors can rent boogie boards to surf on the waves, play beach volleyball or even spend time in the secluded Port Royal Cove, which is perfect for children, as it keeps out the big (sometimes scary) ocean waves. You can also explore the sea caves hidden within nearby rock formations for some world-class adventuring.
Spiaggia Rosa, Budelli, Sardinia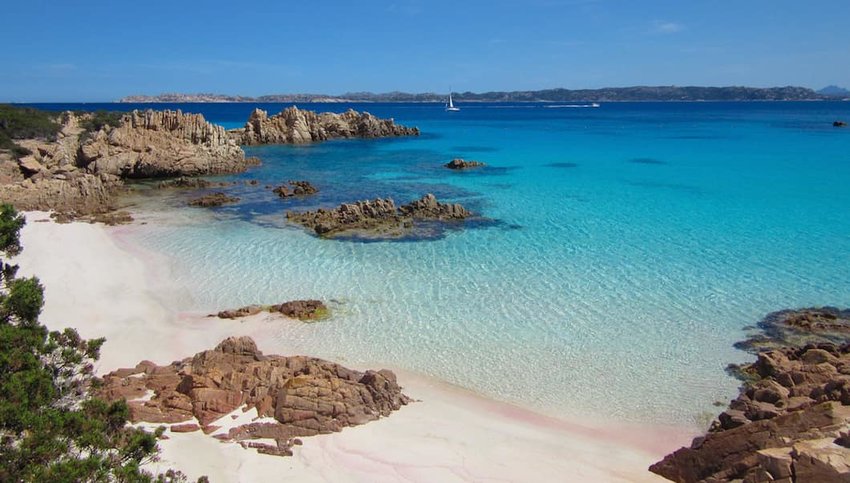 This Italian beach in Budelli, Sardinia is the stuff of legends. Adding to its allure are rules that make it off-limits to most visitors and all boats. Ships and other disturbances of the water in the 20th century caused the composition of the sand to change, ruining the beautiful pink shoreline for a time. New regulations were put into place, however, and now the pink sand has been restored. Although you cannot directly access all of the beach, you can take in the spectacular view from one of its neighboring Sardinian beaches.

Pink Beach, Komodo, Indonesia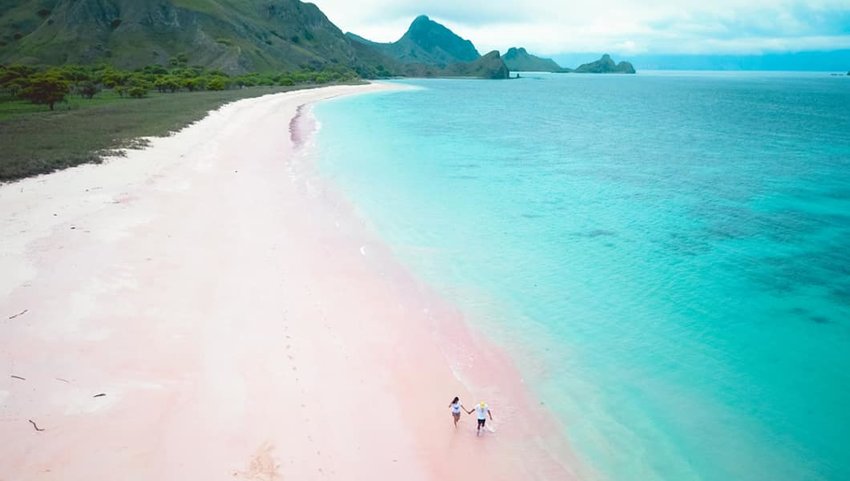 As if the pink sands were not enough to make this island interesting, it is also home to the legendary Komodo Dragon, the largest lizard in existence. While you probably won't see many of these modern-day dinosaurs roaming around during your visit, you can take in a number of other unique and impressive sights, such as the stunning blue water. Strap on goggles and go diving to get a glimpse of the well-maintained and gorgeous coral reefs that helped form the pink shoreline. You can go kayaking as well, or you can just lay out on the sand and get a tan.
Elafonisi, Crete, Greece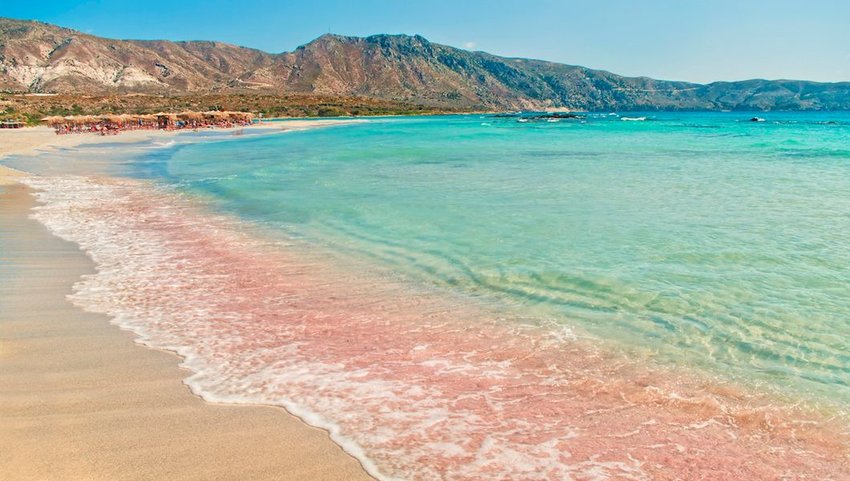 Greece's breathtaking Elafonisi beach in Crete shows up on nearly every list of the best beaches in the world. This beach owes its success to the nearby protected coral reefs, which allow the pink and white sand to keep its natural beauty. This is a great beach for families with children, as the water is warm and relatively shallow. For the adventurers in the family, there is an ancient monastery nearby that's worth an excursion. Legend has it that the final step up to the monastery's entrance is made of gold, but only people who truly believe in God can see it.

Pink Sand Beach, Barbuda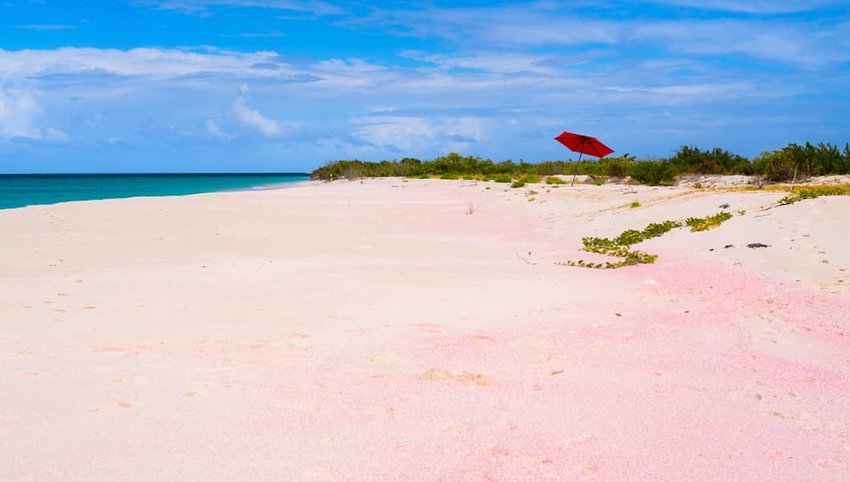 Last on our list but definitely not least is Pink Sand Beach in Barbuda. Barbuda is known for a number of beautiful island settings, but Pink Sand Beach is something very special. With silky, champagne-colored sand, this beach is over eight miles long. It is a secluded, peaceful spot for a seaside stroll with your loved one, or an adventurous afternoon snorkeling. Explore the reefs where the grains of sand on the beach start their lives as coral and pinkish-red shells.