Summer fun has faded, the winter holidays seem months away, and autumn could use something besides pumpkin spice to liven things up. Enter Halloween, the sweater weather antidote to falling spirits. The time of year when the veil between the worlds is said to be the thinnest, Halloween (and its pagan predecessor, the Celtic festival of Samhain) marks the season between harvest and winter, birth and death. Fall is also "shoulder season" in many popular destinations, making it a great season for travel. But some destinations go the extra mile, embracing this mystical season and going all out with the celebrations. If you love tricks and treats, here are five destinations perfect for a boo-tiful Halloween getaway.
Oaxaca, Mexico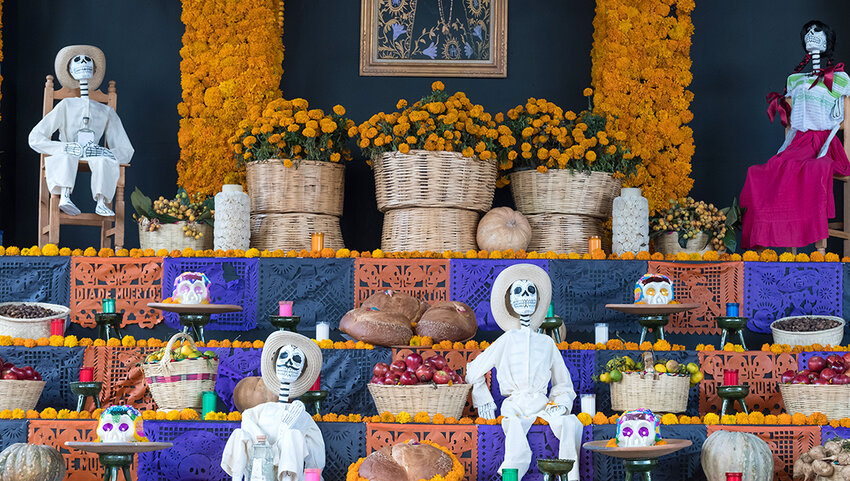 Skeletons and spirits and cemeteries: Oaxaca does spooky season with a decidedly Mexican twist and is renowned for its elaborate celebrations. The Day of the Dead (Día de los Muertos in Spanish) is a multi-day, multicultural celebration. Combining Catholicism (All Saints' Eve, All Saints' Day, and All Souls' Day), indigenous beliefs, and Aztec death ceremonies, the holiday honors deceased friends and relatives and celebrates both life and death. Throughout Oaxaca, families create elaborate ofrendas (offerings) and place them on graves, home altars, and sites throughout the city. These ofrenda include pictures of the deceased, Pan de Muerto, sugar skulls and spirits—like tequila and beer—for the spirits to enjoy. There are also parades, music, dancing and feasting to welcome the dead on their annual return.
New Orleans, Louisiana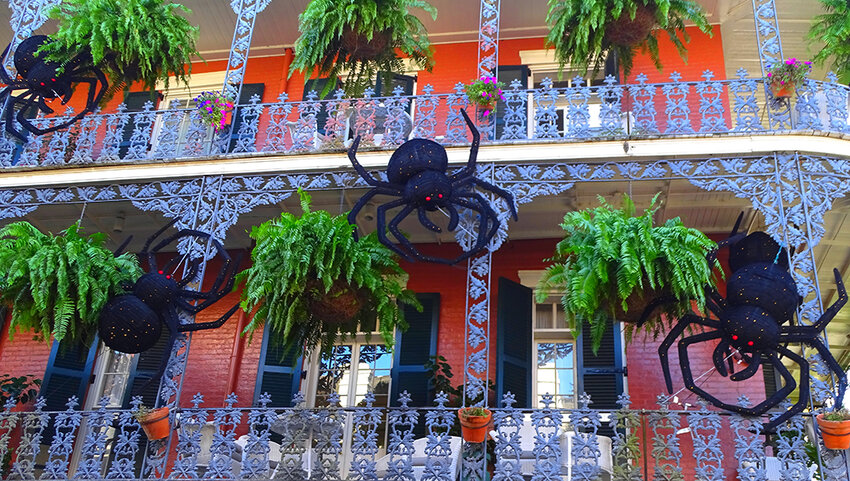 Famed for its legendary Mardi Gras celebrations, New Orleans also puts on a ghoulishly good party for Halloween. With eerily elegant above-ground graves, imposing live oak trees draped spookily with Spanish moss, and a rich voodoo legacy, the Crescent City holds everything you could want for a spooky sojourn. (And the fall weather is nice, too!) In the French Market District, the Vieux Carré (Old Quarter) tranforms into family-friendly Boo Carré. Grab some frighteningly fancy dress clothes from one of the city's great costume shops and join the revelers at the Krewe of BOO!, New Orleans' official Halloween Parade.
Anoka, Minnesota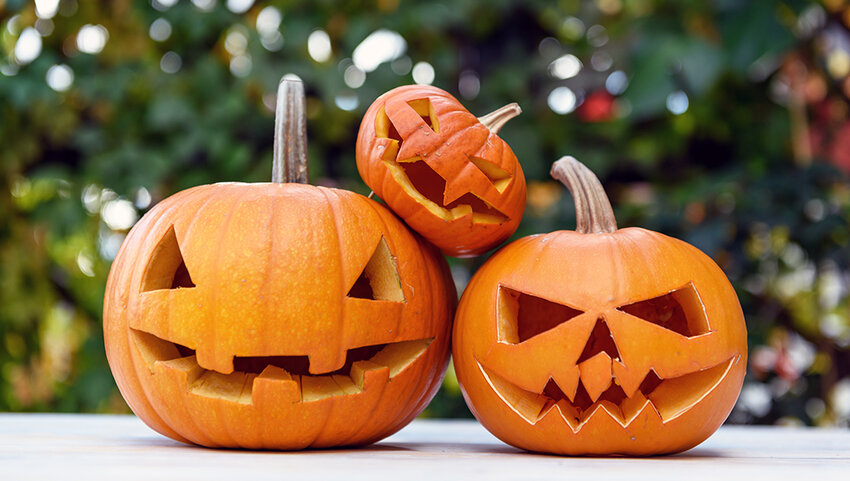 Billing yourself as "the Halloween Capital of the World" is a bold move, but this riverfront town around 30 minutes north of Minneapolis holds fast to its claim of being the first city in the U.S. to put on a Halloween celebration. Tired of tipped outhouses and loosed cows, local civic leaders, school teachers and parents devised the first festivities—a parade, treats and a bonfire—in 1920, with an eye toward ending the pranks teens pulled every Halloween. The family-friendly traditions continue today, with a house-decorating contest, a "Gray Ghost" 5K, a scarecrow contest and—perfect for Halloween—a blood donor drive that hopefully won't attract too many vampires.
Hartford, Connecticut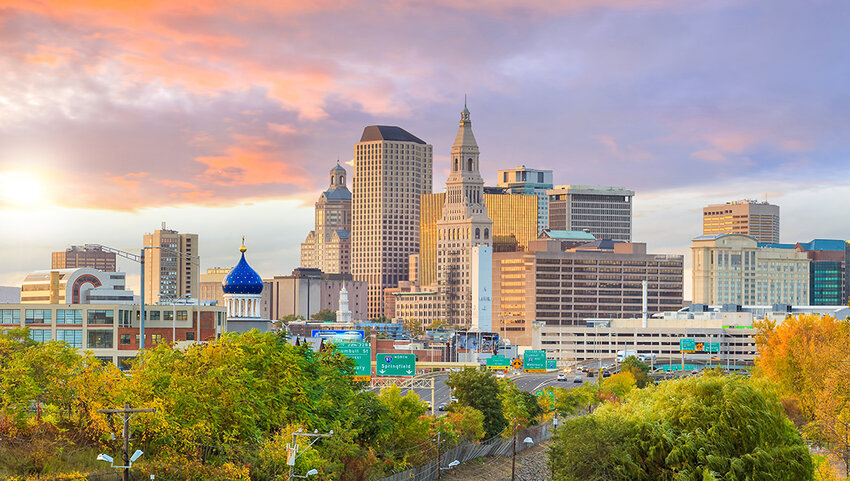 New England has no shortage of spooky spots. There's Sleepy Hollow, with its headless horseman, and Amityville, with its famous "Horror" house. But the second-largest city in Connecticut has its own Halloween-worthy history: Hartford was home to both the first witch execution in America (Alse Young, 1647) and the last witch execution in the state (Mary Barnes, 1663). Fittingly, Hartford is filled with Halloween activities, from haunted house tours to pumpkin displays in a totally not haunted old prison/copper mine.
Buena Park, California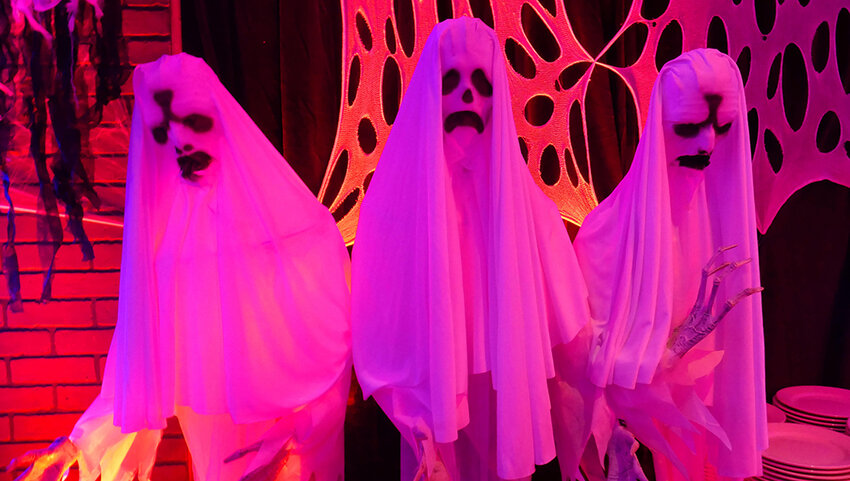 After the strawberries are harvested and summer has slipped away, Knott's Berry Farm becomes Knott's SCARY Farm and the town it calls home makes a terrifying (sort of) transition to BOO-uena Park. This family-friendly frightfest is the first (and longest-running) Halloween theme park—take that, Disneyland (which is a mere ten minutes away). Sure you can scream on a rollercoaster any time ... but the decorated thrill rides add even more appalling appeal. There are milder monsters for the younger kids (13 and under) at Knott's Spooky Farm, which has a pumpkin patch, costume contests, and less-horrifying Halloween shows at the Camp Snoopy Theater. Adults who really want to get into the spirit spirit will enjoy powerful potions like the Raven's Claw served at the witch-themed Cauldron Bar.