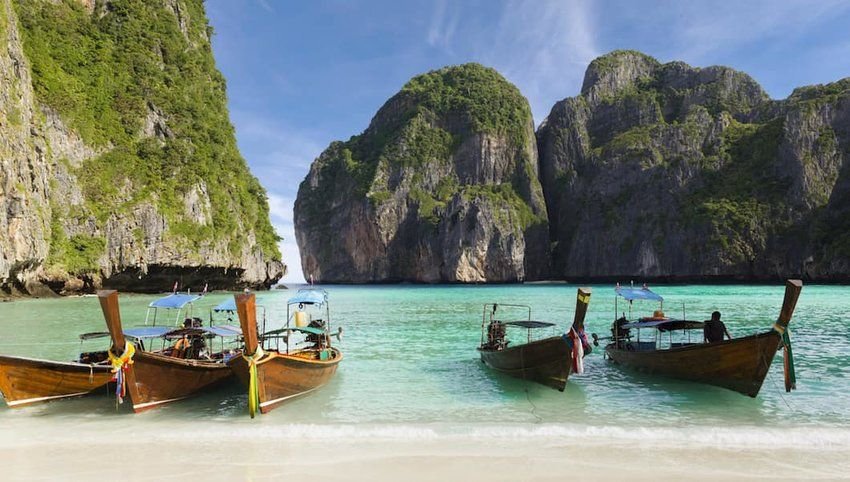 4 Places That Have Closed to Tourists in 2019
As travelers, we must remember we have a huge responsibility to the beautiful places we are lucky enough to visit. Traveling responsibly and respecting the people, animals, and landmarks of the destinations is of the utmost importance. Unfortunately, popular tourist destinations around the world are being forced to limit visitors, or even close completely, due to mass tourism, littering, deterioration and effects from climate change.
If you're visiting a popular travel destination this year, it doesn't hurt to take a look at any new restrictions or rules for 2019. Dubrovnik, Venice and Machu Picchu are all enacting new policies to limit the number of travelers allowed in this year to protect the areas from damage. Hopefully, raising awareness and promoting respectful travel habits can help save other locations from closing in the future. Here are four spots that have closed this year to tourists.
Komodo Island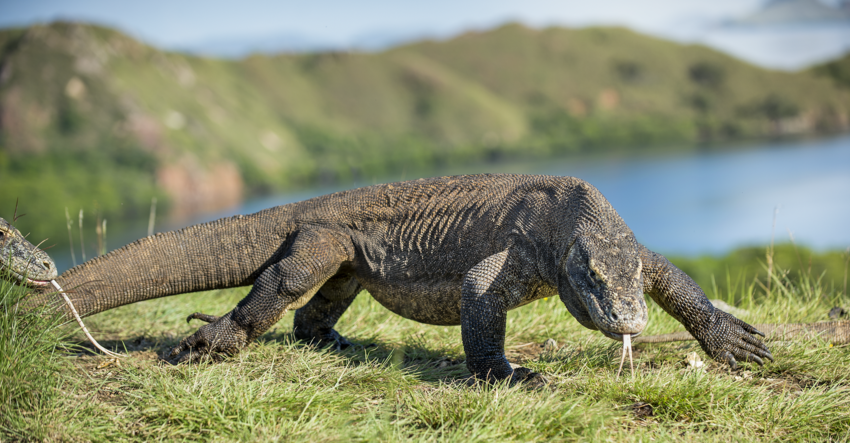 Any reasonable person would agree that Komodo Dragons are among the world's coolest animals, but their appeal is a double-edged sword. There's black-market demand for the lizard, and smugglers have so harmed the population of Komodo Island that the Indonesian government has been forced to close the island to tourists until at least January of next year.
The tourism hot spot receives around 10,000 visitors each month, a small number of whom stole 41 of the creatures and sold them outside the country for approximately $35,000. Conservation efforts will take place during the closure, the end date of which has yet to be determined.
Mt. Everest Base Camp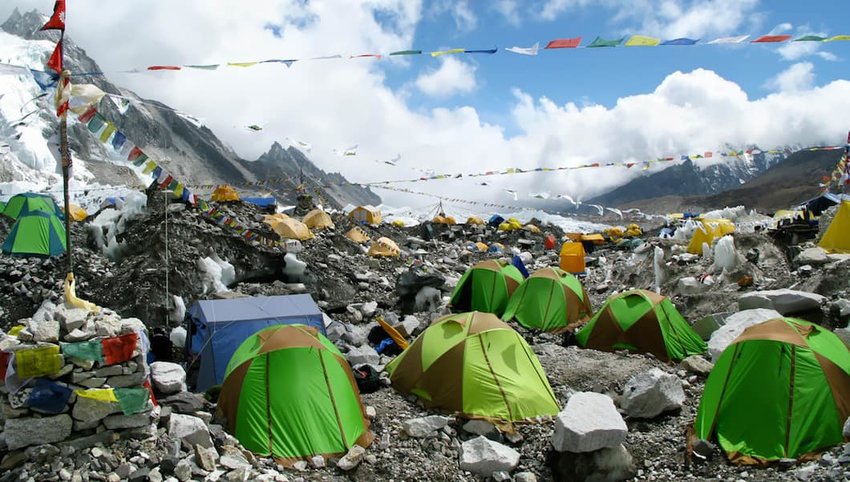 The Chinese side of the world-famous Mount Everest base camp is officially closed to tourists. Local government decided in late 2018 to close the area for the foreseeable future, according to ABC News, in an effort to clean up massive amounts of trash left at the site by visitors. The Tibet Autonomous Region Sports Bureau reported that, last year, they collected 8.4 metric tons of waste from the camp. Moving forward, tourists can now only go as far as the Rongbuk Monastery, which is just a mile away from the famous base camp at the mountain.  
The closure is mostly targeting tourists, while mountaineers and researchers will still be allowed within the reserve. Serious hikers intent on attempting the summit hike may still access the mountain by applying for a permit. But only 300 passes will be issued yearly, and hiking is only allowed during the spring. Check out these 5 mountain views that rival Everest in the meantime.
Maya Bay
Phi Phi Islands, Thailand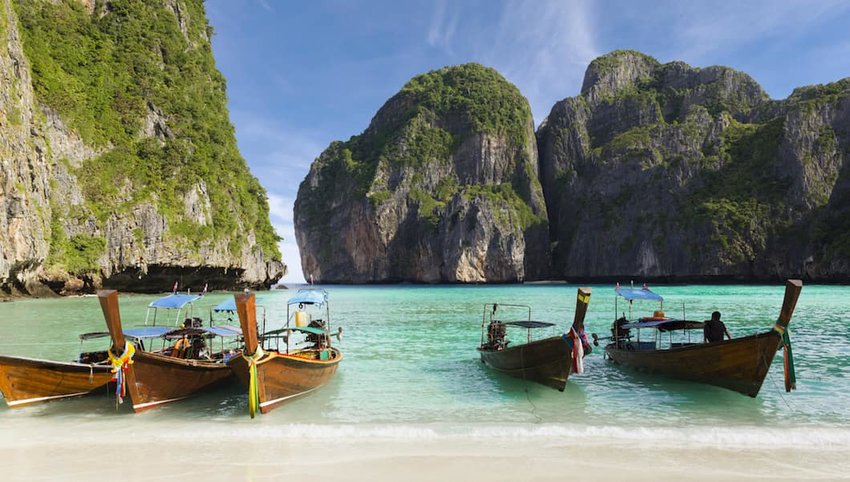 Located in the Phi Phi Islands, Maya Bay was temporarily closed to tourists in June of 2018 and set to reopen in October 2018. But the site will now remain closed indefinitely, according to CNN. The delicate marine ecosystem on the island, Phi Phi Leh, has been decimated by foot traffic from tourists due to its popularity. The strikingly beautiful beach was made famous by the 2000 film The Beach and has suffered for its popularity over the years. Although Maya Bay and Phi Phi Leh island as a whole are closed, its much larger sister island, Phi Phi Don, remains open to tourists seeking Thai paradise.
This story does have a silver lining — the Thai government, owners of major resorts and marine biologists are working together to save the local ecosystem. Travelers can visit the new Marine Discovery Centre at Phi Phi Island Village to learn more about the local marine ecosystem and what is being done to protect the wildlife. If you are looking for a place that is similar to Maya Bay, check out Koh Muk, Thailand instead.
Uluru Rock Climbing
Northern Territory, Australia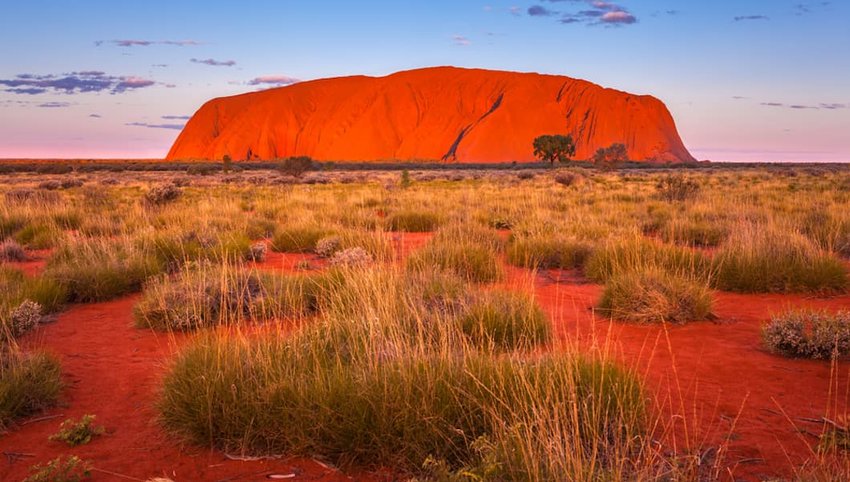 Climbing the famed Uluru, also known as Ayers Rock, in Australia is officially banned in 2019. This move was first announced in 2017 by the national park board, who asserted that the area is not an amusement park and that it has a profound cultural significance that needs to be preserved, according to ABC News. Although it was announced in 2017, the board gave hikers until 2019 to climb the rock one last time in an attempt to keep peace with tourists. The ban officially begins on October 26, 2019, but you can still visit the location to catch a glimpse of one of the best sunsets in the world.
In an unexpected twist to this story's ending, tourists are sending back "sorry rocks" to the park after learning of its climbing ban, according to Noted, New Zealand. The owners felt guilty for taking a piece of the rock and have returned the souvenirs back to the land.
Enjoy this article? Share it with a friend
All featured products and deals are selected independently and objectively by the author. Inboxlab may receive a share of sales via affiliate links in content.
Discover the World's Best Destinations, with your free weekly travel guide sent straight to your inbox.
Welcome to The Discoverer!
We are so excited to fill your inbox with discoveries from around the world! You can expect your first edition to arrive on Monday. Until then, feel free to check out our previous editions.