There's something to be said about a trip entirely devoted to the adults. With no kids in sight you might find yourself relaxing in a way you didn't realize was possible. Whether you're looking to escape it all, including the kids, and relax on a secluded beach or want to live it up alongside other adults without having to worry about keeping it G-rated, an adults-only trip can be not only liberating but rejuvenating in every sense of the word. Grab a cocktail and come with us to the best adults-only resorts in the U.S.
Circa - Las Vegas, Nevada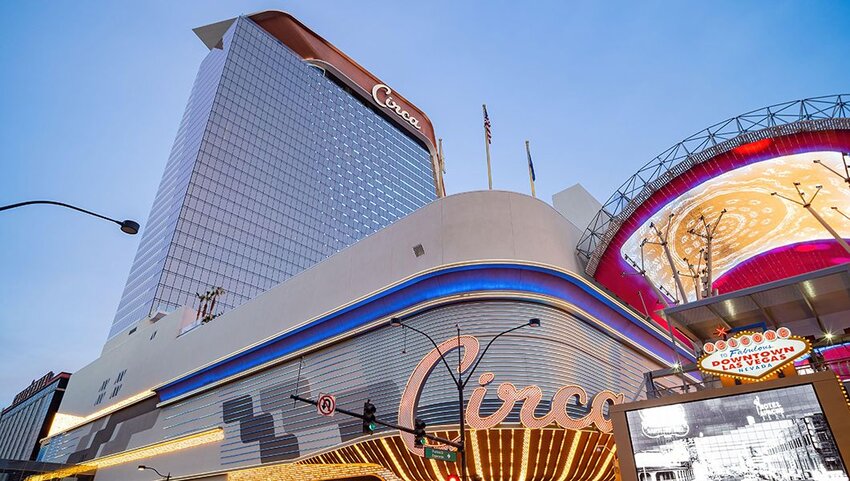 Sin City is the pinnacle of an adults-only trip and probably the first destination that comes to mind for many Americans when they think of a kid-free locale. Whether you're wanting to glam it up at the shows or test your luck at the casino, this is the foremost 21+ playground in the U.S. Those who are searching for a place to stay that's just for the grown ups will be happy to find that the Circa Las Vegas hotel is a first of its kind in Vegas: an adults-only retreat. Featuring a massive pool complex with three levels, private cabanas, swim-up bars, casinos, the largest sportsbook in the world, and a dozen delicious bars and restaurants on site, you'll experience everything Vegas has to offer without leaving the resort.
Auberge du Soleil - Napa, California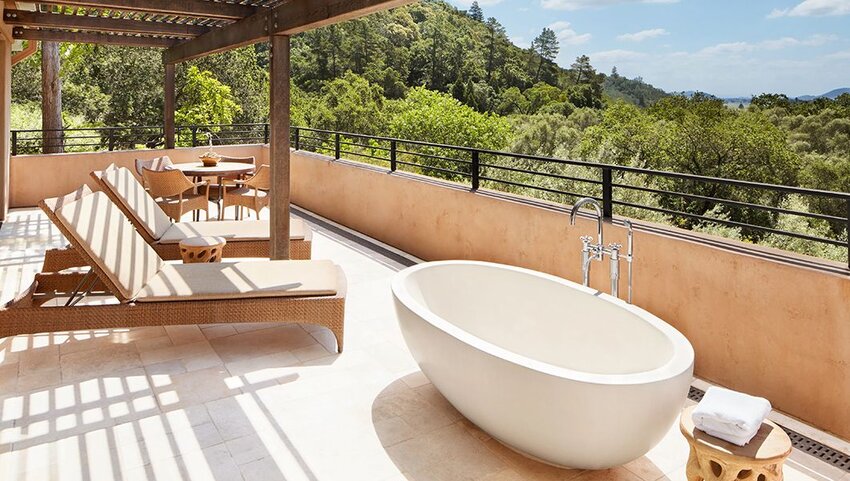 Located just north of San Francisco, Napa Valley is America's premier wine region and the perfect romantic, adults-only getaway. Sip cabernet sauvignon in quaint vineyards, dig into the sumptuous gourmet dining scene, or take a hot air balloon ride over the agricultural splendor of nearby farms. For an extra-special stay, Auberge du Soleil is one of the most captivatingly beautiful resorts in all of Napa Valley. Book one of their Private Maisons, overlooking the rolling countryside below, for bubble baths on the balcony, California king beds, and cozy fireplaces. Hidden within the leafy tendrils of an olive orchard, the Auberge is the perfect adults-only respite and refuge from the tumult of the outside world. The Napa Valley Vine Trail, located only a few minutes' bike ride away, is the perfect way to get in a few wine tastings while pedaling through idyllic countryside.
The Standard Spa - Miami, Florida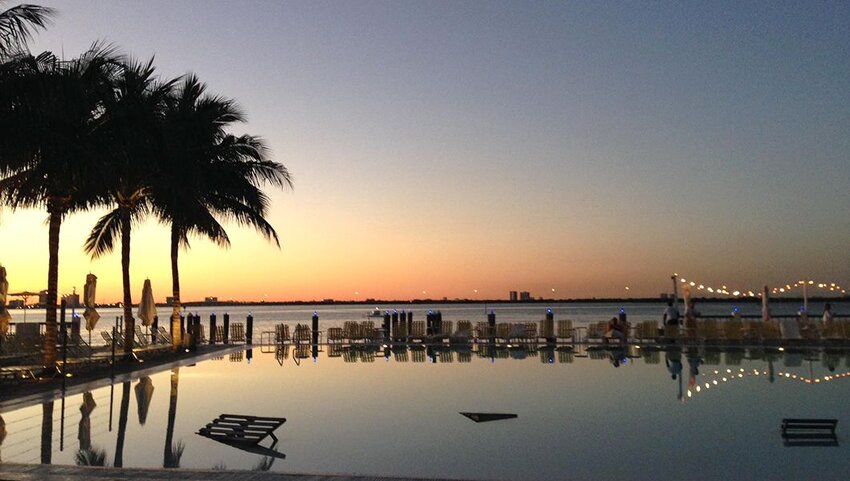 Those who truly want to leave the world of adolescence behind will find respite at The Standard Spa, located on a pristine strip of beach on serene Belle Isle in Biscayne Bay. This resort is just a stone's throw away from the party in South Beach while still being enough of a hidden gem for a relaxing stay, concealed from the oft heaving crowds. Luxuriate at the Turkish style hammam, get in a workout in their state-of-the-art gym, or grab a martini at Monterey Bar. Whatever you fancy, The Standard is exclusive to 18+. Sun, sand, cerulean seas, and an incredible food and drink scene are in store for those looking to take an adults-only trip to The Magic City. Miami's vivacious night scene, occasional hedonistic tendencies, and swanky, Art-Deco atmosphere make it the perfect excuse to seek out an escape that's just for the grown ups.
The Hotel Wailea - Maui, Hawaii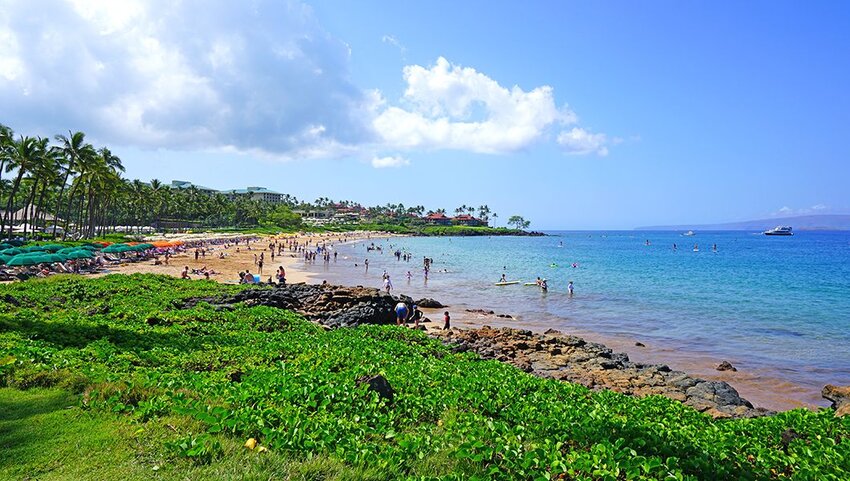 Hawaii is an expensive and often exclusive destination with intrepid adventures to be had, all making it a great excuse to leave the kids at home and sneak away for the ultimate relaxing trip. Of the islands of Hawaii, Maui might be the best location to hide away in luxury and to experience the true sense of this tropical archipelago. Base yourself at The Hotel Wailea, located in the heart of Maui. This adults-only resort features infinity pools with panoramic ocean views and spa treatments like the traditional Lomi Lomi massage. To top it off, Hotel Wailea was rated as both the "#1 Hotel in Hawaii" by Travel + Leisure and "Top 24 Most Romantic Hotels in the World" by Conde Nast. This is one of those special stays that's best appreciated by the adults and therefore dedicated to them.
Triple Creek Ranch - Darby, Montana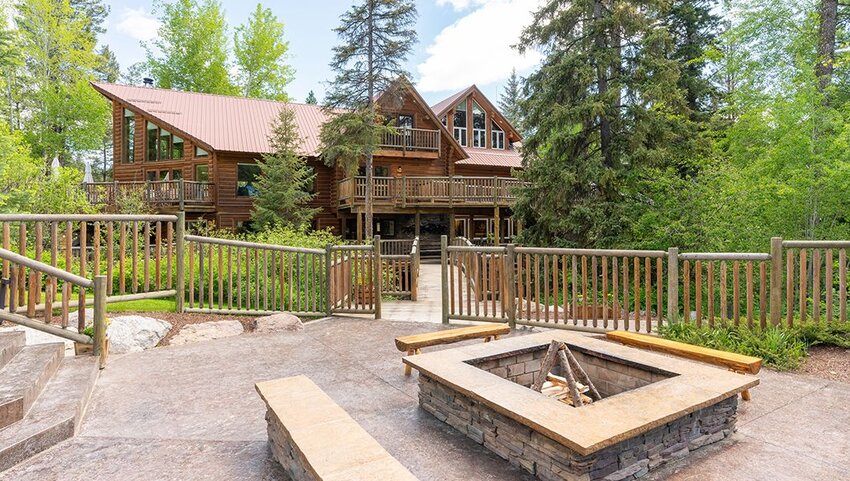 Looking to escape to the mountains instead of the beach? Look no further than the craggy peaks and picturesque countryside in Big Sky Country. Montana's sweeping skylines, burgeoning craft beer scene, and rugged wilderness make it an outdoor haven that might be a little more tricky to navigate with kids in tow. Darby, Montana is home to a well-kept secret and adults-only haven, Triple Creek Ranch. With an endless stream of enticing activities like horseback riding, snowmobiling, sapphire panning, and hiking, you'll be happy that there aren't any rugrats running around. From deluxe dining to scenic river floats, Triple Creek Ranch will transport you to a rugged luxury you can only experience in the country. Whether you've always wanted to summit a peak, go snowmobiling in fresh powder, or test your hand at fly fishing, Triple Creek Ranch can organize it all.