Some people love cruises — others, not so much. The list of places that cruise ships aren't visiting continues to dwindle, especially when it comes to tropical destinations. Smaller ships are anchoring off new islands, while other islands are opening bigger cruise ports to accommodate the increase in cruise tourism. If you're looking for some fun in the sun where you can escape the big ships, here are five tropical destinations that cruise ships don't go to.
Caye Caulker, Belize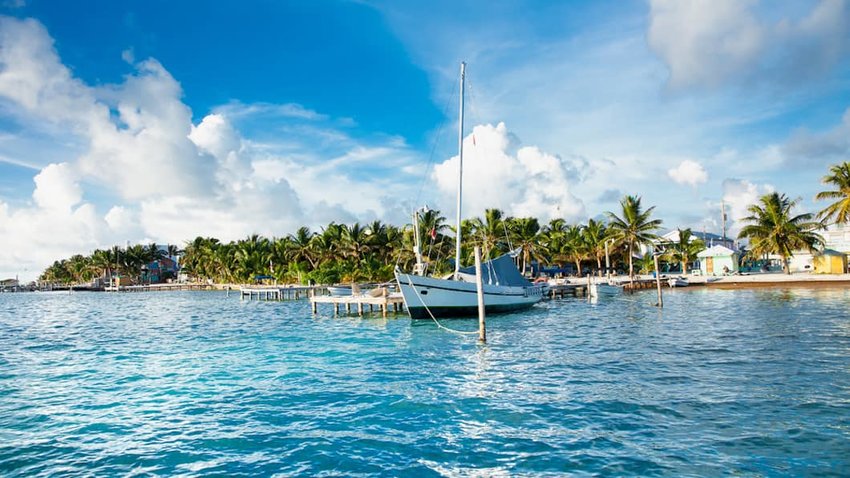 Caye Caulker is one of Belize's tourism hubs that has managed to stay free of cruise tourism, thanks in part to its shallow waters and proximity to the Belize Barrier Reef. Cruise ships visiting Belize anchor either off the mainland near Belize City or further south at Harvest Caye, Norwegian Cruise Line's private island.
Visit Caye Caulker and you can catch a glimpse into Belize's past. Even for the Caribbean, the island embodies a chill vibe, and its motto is even, "Go Slow." Stroll down the sandy streets or rent a bicycle to get around, as you won't see vehicles on this island — the main mode of motorized transportation is golf cart. Hang out at popular spots like Koko King or "The Split."  Get your fill of delicious seafood, especially Caribbean spiny lobster when in season (mid-June to mid-February).
Utila, Honduras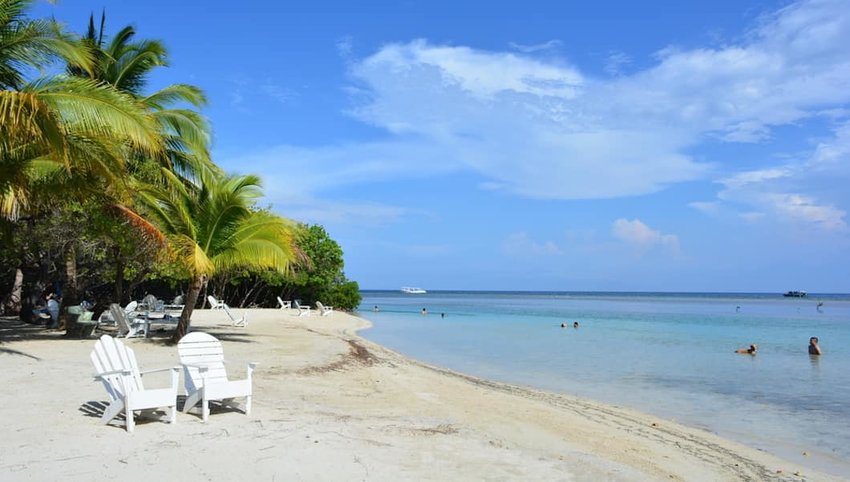 Cruise ships passing through Central America typically stop at Roatan, Honduras. Utila is the smallest of the Bay Islands in Honduras, and it has developed into a popular spot for diving, especially among those looking to get certified. Courses are inexpensive, it's close to the Mesoamerican Reef and marine life is abundant. Even though there's only one town on the island, you'll still find plenty to do if you aren't there to dive. The relaxed party vibe is popular with backpackers and expats looking to escape the bigger, more expensive islands in the Caribbean.
The Exumas, Bahamas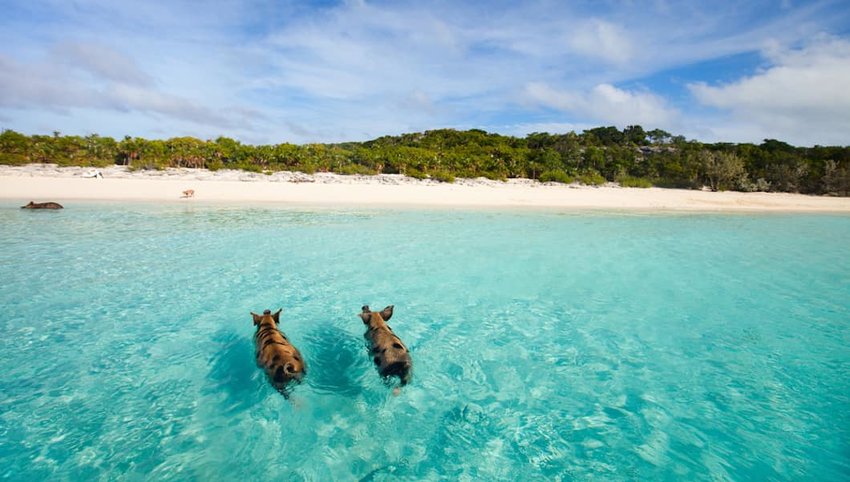 Countless cruises visit the Bahamas, but The Exumas remain off the main cruise ship routes. Located around 35 miles southeast of Nassau, these islands are where many of the rich and famous come to play. There are over 365 islands that make up the Exumas, the largest of which is Great Exuma. Visitors to The Exumas won't see hordes of cruise ship tourists, just endless white sand beaches, turquoise water and plenty of marine life. In fact, you'll probably see more marine life than other people on your vacation. There are numerous vacation rentals and luxury resorts on several of the islands, or you can charter a yacht for your time there and do a little island hopping on your own.
Little Corn Island, Nicaragua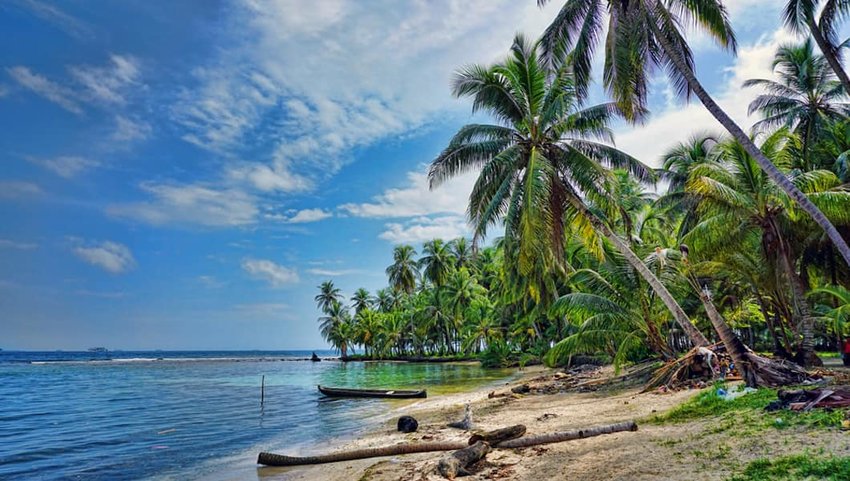 Little Corn Island is only about a square mile in size, and it's a 30-minute ferry ride from Corn Island. If you really want to get away from it all and disconnect, Little Corn Island is where you want to go. Electricity is only available certain times of the day (typically at night), and there's no telephone reception and usually no Wi-Fi either (though you can find it if you really look).
You won't find any motorized vehicles, nor any roads here on Little Corn Island. There is plenty of snorkeling nearby off the reef, or book a scuba diving trip to see a sunken Spanish galleon or submerged volcanic pinnacles. You can combine a vacation to Little Corn Island with its big sister, Corn Island, which is a few miles bigger. You'll have to transit through Corn Island anyway as the main way to get to Little Corn Island is a ferry that runs twice a day.
Little Cayman, Cayman Islands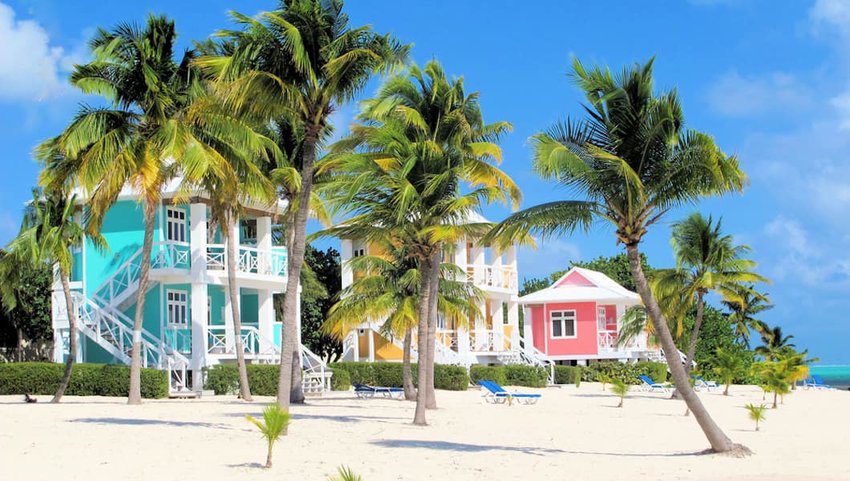 Grand Cayman gets a steady stream of large cruise ships, while Little Cayman is spared from the throngs of tourists. In fact, there are less than 200 full-time residents on the island, which is only around 12-square-miles. The rock iguanas on the island likely outnumber the human residents here on Little Cayman. The island is located very close to Cayman Brac, but it is almost 70 miles from Grand Cayman and the cruise ships. The diving on the Cayman Islands is superb, even regarded by the late Jacques Cousteau as one of the best dive spots in the world. Fly fishing enthusiasts know what a gem Little Cayman is as the flats have some of the best bone fishing as well.